In our article, Protective Riding Apparel for Female Motorcyclists, Including Full Figured Women, we feature some innovative protective gear from women-owned companies SportBike Chic and Raven Rova. Now meet the ladies and learn about what inspired them to start making motorcycle apparel for female riders.
And, as a special bonus, well give you a peek at how some of the gear is made, from concept to final production.
But first, check out this cute video from Raven Rovas Karleen Eberle.
WRN: Please tell us a little about your women's motorcycle apparel company.
KE:The concept for Raven Rova began in 2013, and Raven Rova officially launched in August 2019 with a crowdfunding campaign. My husband, a motorcyclist and software engineer, is my business partner. My production team is in Pakistan and has been making motorcycle gear for more than 30 years.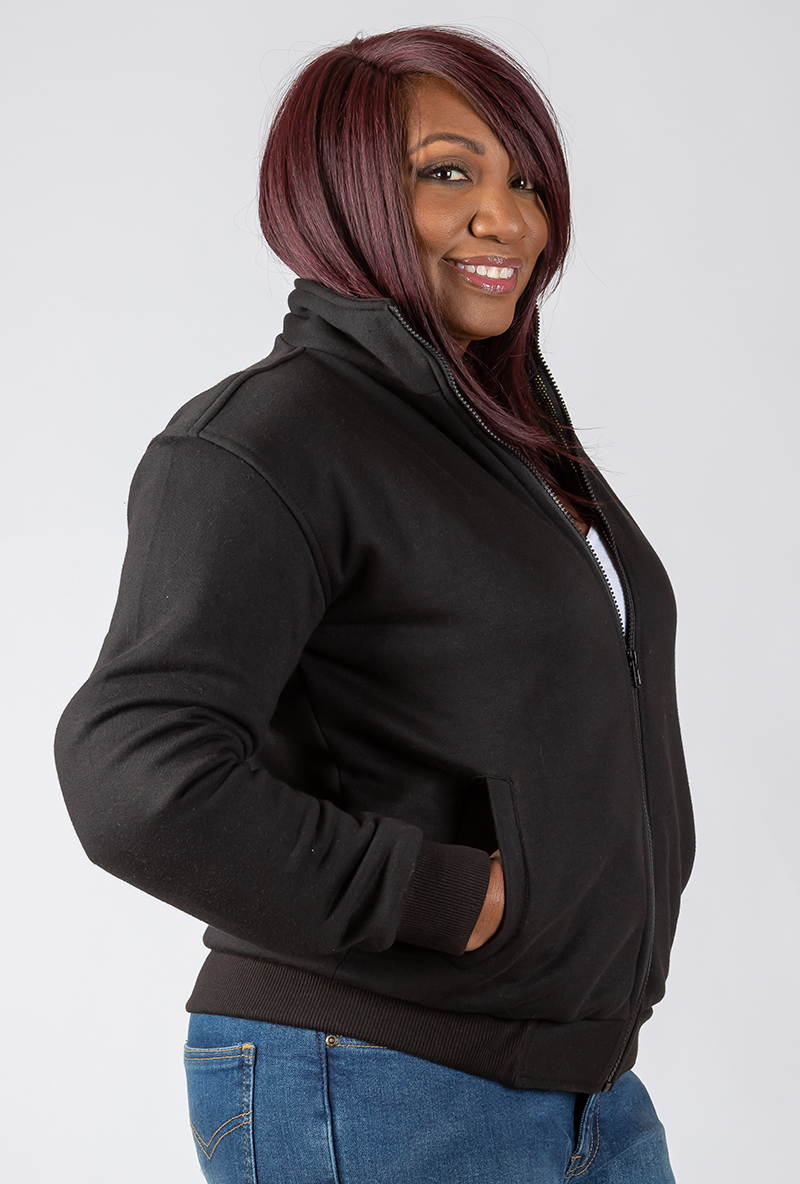 LR:I started SportBike Chic in August 2016. While I have no direct employees, I utilize a team of remote resources to give the support provided to bring our products to life and get them where they're needed. Our protective gear is made in Pakistan. I often use words like "we" and "ours" because I couldn't begin to say that I do all that's required to bring these products to life and get them in front of the people who need them. I rely heavily on a number of global assets from manufacturers' graphic artists to social media coordinators, consultants, and designers to expand my reach and give me "extra arms."
WRN: What is your background?
KE:I graduated with a degree in fashion design from New York City's Fashion Institute of Technology (FIT) and have been specializing in couture clothing for women of all sizes for more than 10 years. Prior to Raven Rova, I was doing freelance design work while taking business courses. I also had an eight-year career in the tech industry. Through all of this, I have been a two-wheel commuter.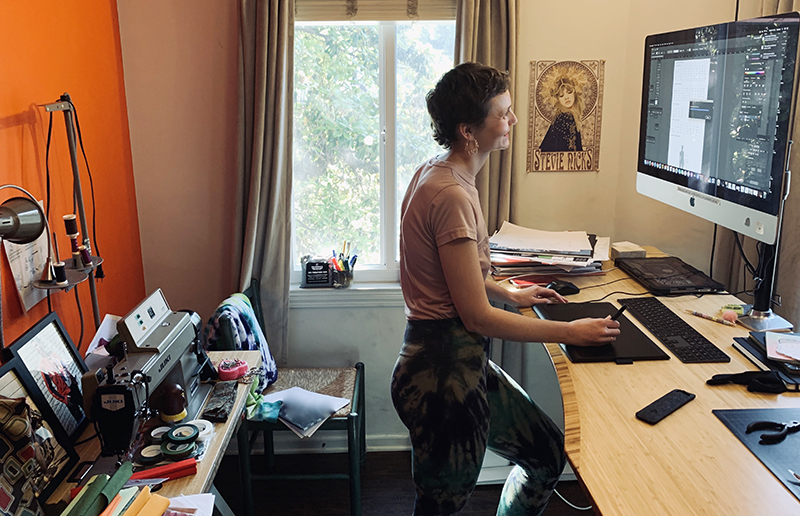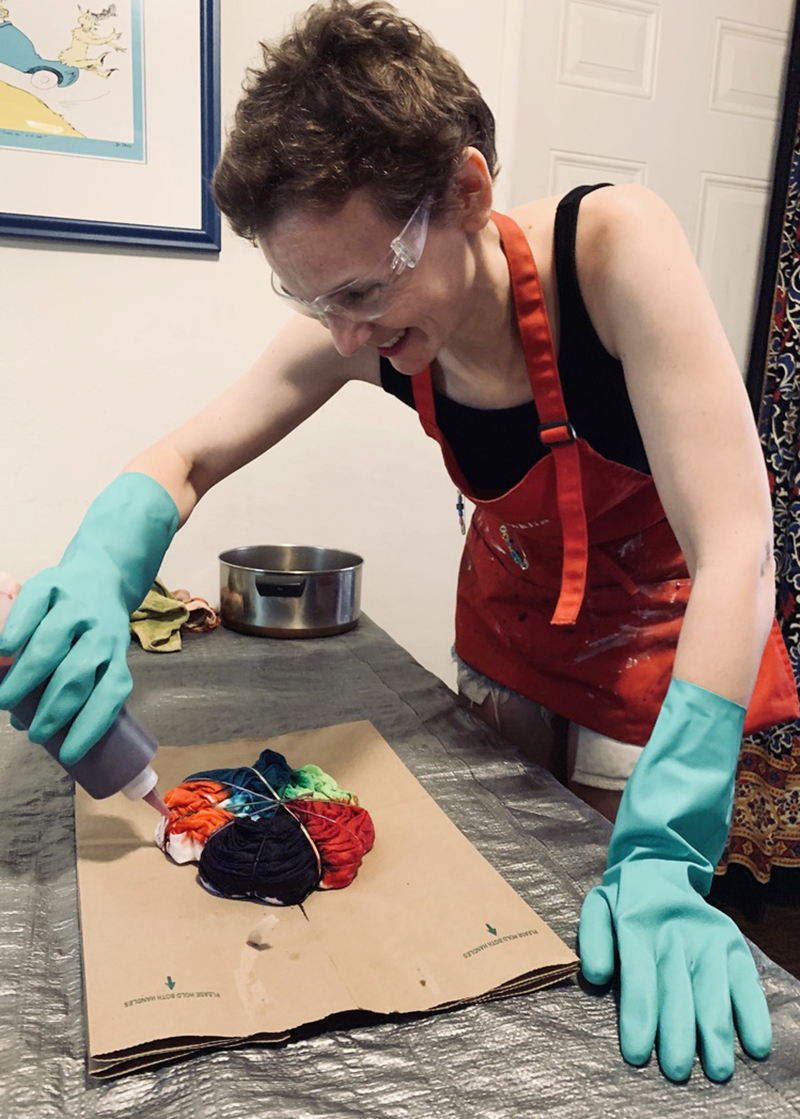 Couture clothing is a very small market. I think youd be surprised at how much a leather motorcycle jacket and a silk bridal gown have in common. The level of detail and quality translates directly. So Raven Rova felt very organic to me.
I grew up on a farm, so I have always had the "feminine" side and the "tomboy" side—the feminine side always wins!
LR:I started riding motorcycles in 2008 when I woke up one morning and went out and bought a motorcycle out of nowhere. I took theMotorcycle Safety Foundation trainingabout five years prior to getting my first motorcycle, but I had to watch YouTube videos to remember how to start it. I then went from telling myself that I would only ride on backroads to taking my Yamaha R1 on long distance trips, completing an Iron Butt challenge, doing charity rides, random beach runs, and just hanging out on two wheels.
I can't help but laugh a little at where I am now because my background has absolutely nothing to do with fashion. SportBike Chic is purely a labor of love and a desire to provide women motorcyclists with more options for gear to have a better riding experience.
WRN: What kind of riders are drawn to your gear?
KE:Im still learning about this. Currently, Ive got a nice blend of gear that works with a variety of riders. Dual-sport riders really love our Falcon pants—they won our crowdfunding campaign. Recently, I've been getting a lot of interest in the Raven pants. They are very versatile pants. The Phoenix red leathers are track ready and got a lot of attention at the last show I did. The craftsmanship and striking color is hard to miss! Everyone compliments the Phoenix jacket; men, women, all styles of riders. Personally, I love riding my supermoto (a dual-sport motorcycle with sport tires) all over while wearing and testing all the styles.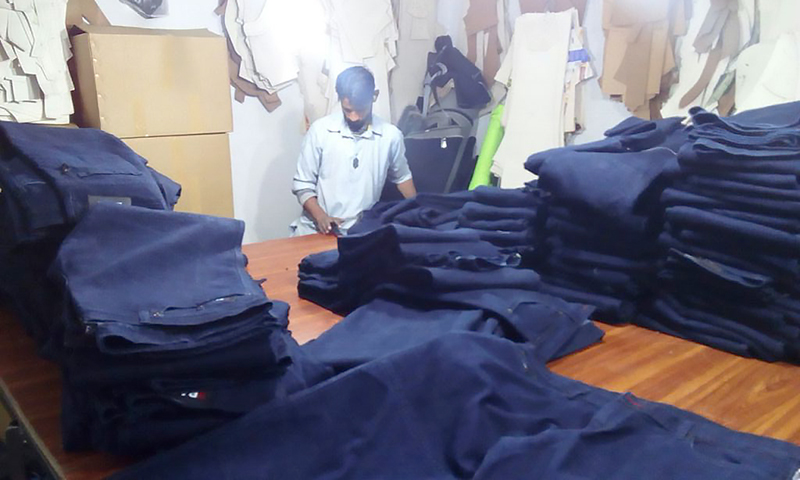 LR:Women who ride and have things to do are drawn to our gear. The women who look for gear like ours are the women who are looking for functionality and transitional, yet protective clothing. Our transitional "SV" jeans and hoodies don't necessarily look like they're for riding motorcycles. That was the intent. You wouldn't realize our jeans were protective unless someone told you or you turned them inside out to see the protective lining.
We have sportbike riders and cruiser women who want to ride, but maybe go to a biker hangout spot. Those same jeans can be worn to work where you may pair them up with a nice blazer and heels.
WRN: If you could sum up your business philosophy in one or two sentences, what would it be?
KE:My mission is to empower women through fashion. I refuse to compromise safety for style.
LR:I want to fill the need with quality products that Id want to wear and make it as easy as possible to get the right products to the people who need them.
WRN: Where do you see your business headed?
KE:Honestly, at this point I just want my production team and customers to be safe and come out of quarantine. The money we raised from our late 2019 crowdfunding campaign was enough to start production, but I was in an accident three days after starting the campaign, which caused a major delay. Then, at the end of March this global pandemic threw us a curve ball and another delay. So, the first step is to fulfill the orders to my patient customers who are waiting for their gear. I am still receiving new orders, too—and floored by the support! Then I can think about what gear to design next. Well have some merchandise like graphic T-shirts and hats coming in 2020.
LR:SportBike Chic's development has always been based on the need and feedback of women riders. That is the direction we will continue to travel. We have new products that will be introduced soon based on that feedback and that "need." There is the desire to grow bigger and better each year. I want to see SportBike Chic become the go-to brand for women's motorcycle gear, including plus-sized women who have been severely neglected in the fashion industry overall for many years.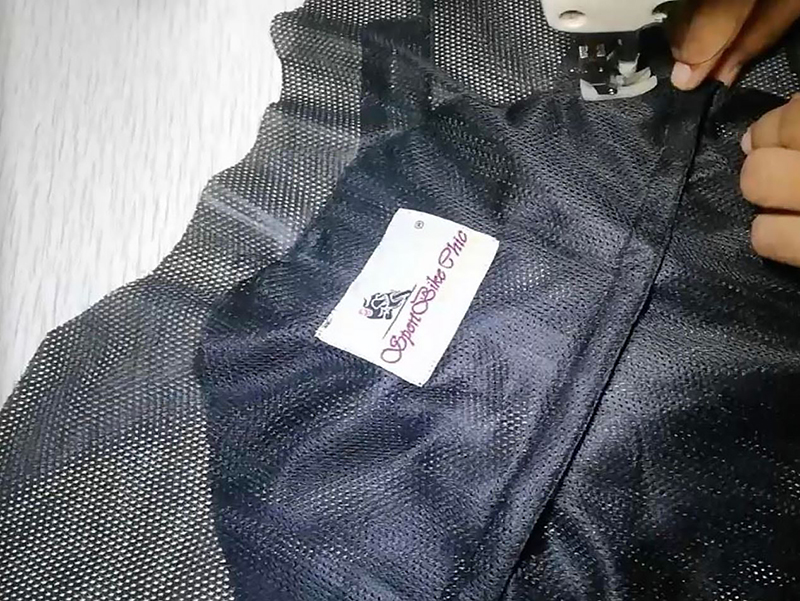 WRN: Do you make any alterations or special adjustments on request?
KE:Our gear has adjustable fitting devices to minimize this need and fit a wide range of bodies. Something like shortening a leg hem is something your local tailor can handle. Please support those mom and pop shops! (I was in that business for a long time.)
I do add sizes based on demand; I did this during the crowdfunding campaign to include size 20 and 22 pants. Im always gathering data to make the fit better. So, if you are a unique size or have questions, please send me an email.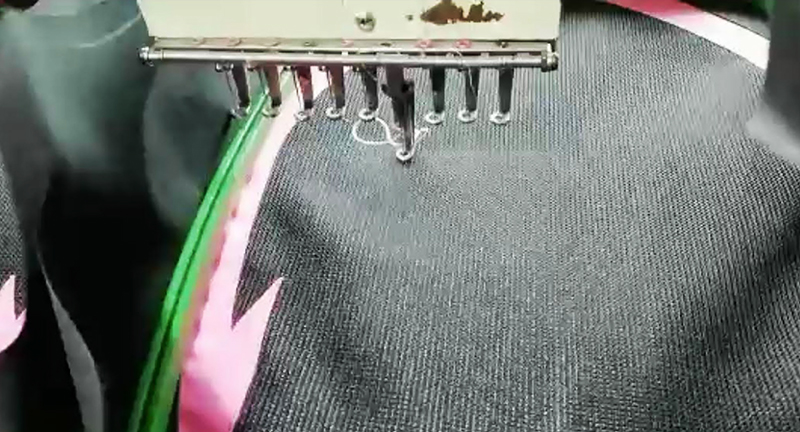 LR:Yes. While my current focus is on flagship products like our "SV" motorcycle riding jeans and Tank Purse collection, we are able to customize jackets and hoodies to include the logos for clubs. Of course, if there are specific size requirements that we need to investigate to bring to the market or an individual, we're open. It's just a conversation that I am more than willing to have.
WRN: Where can women find SportBike Chic/Raven Rova gear?
KE: You can order Raven Rova gear at RavenRova.com. Returns are valid 30 days from delivery. (Currently, all orders are delayed due to global pandemic. ETA is still 6 to 8 weeks at this point.)
LR: You can find our products at SportBikeChic.com, Cycle Max in Wilson, North Carolina, and Team Charlotte Motorsports in Charlotte, North Carolina. We also have some things available on Amazon and eBay. Our return policy is 30 days full refund for unworn items with tags still attached.
Related Articles
Protective Riding Apparel for Female Motorcyclists, Including Full Figured Women
Women's Motorcycle Gear Reviews