With the holiday gift season in full swing, we decided to share our favorite motorcycle-related gift ideas with you. We hope to inspire your own wish list or provide ideas of what to give your favorite motorcyclist this year. The following are items the WomenRidersNow.com (WRN) team use and recommend for gift-giving. Please feel free to share this article with your friends and family. They'll thank you for the hints! You can also add your own gift ideas below in the comments or on our Facebook page.
Sarah Schilke, Leadership Board Co-Chairwoman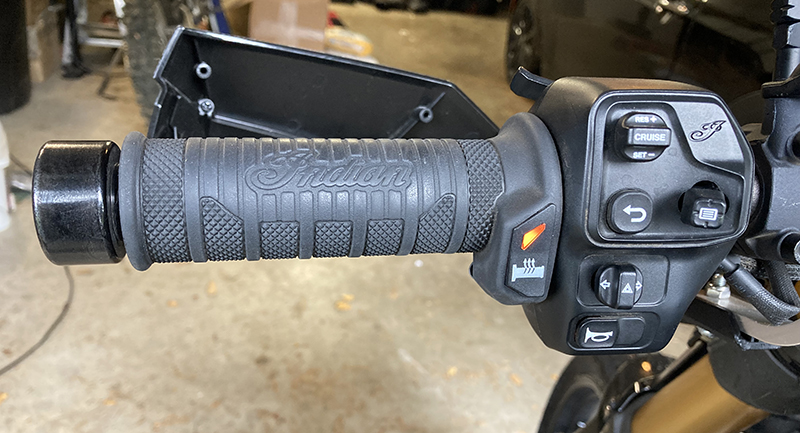 If you're like me, winter riding poses problems with numb fingers and cold hands no matter how warm your gloves are. One solution to this is to install heated grips on your motorcycle which I consider a "must-have." There are several aftermarket manufacturers of heated grips, but I like the OEM option from Indian Motorcycle which I had installed on my FTR 1200 S. The $234.99 grips have 3 heat levels (Lo/Med/Hi) and the control is conveniently integrated in the grip. Since Indian's grips are made to be model specific, installation is more plug-n-play than many aftermarket options. (Installation by a dealer is still recommended.) This gift idea and other must-have accessories are available at IndianMotorcycle.com.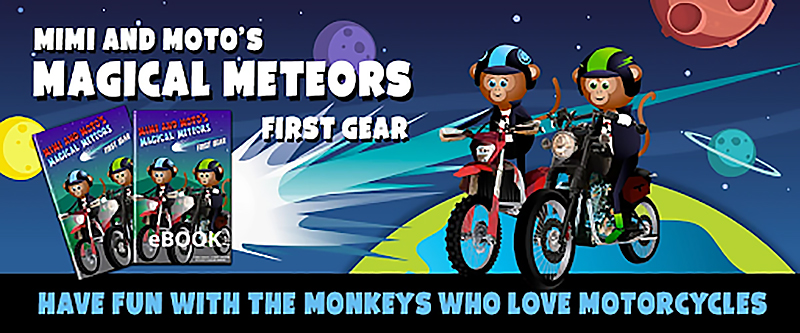 SW-MOTECH Blaze Saddlebags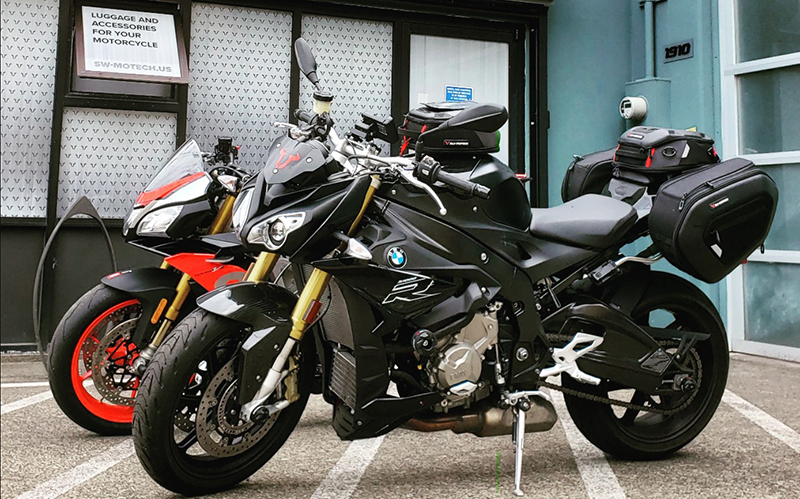 I love sport touring, but don't love the look of big bulky bags or boxes on my motorcycle. So how do I carry my stuff? The Blaze Saddlebag System from SW-MOTECH provides ample carrying capacity while maintaining a sleek sporty look to your ride. The easy-to-install set includes two 40-liter saddlebags and model specific mounting arms. Once the arms are installed, the bags slide on and are secured with a clasp. When you aren't using the bags, the arms can also be removed with a simple click to keep the bike looking clean and free of carriers. Both the new, updated PRO, and original Blaze sets are available at sw-motech.us.
Harley-Davidson Riding Academy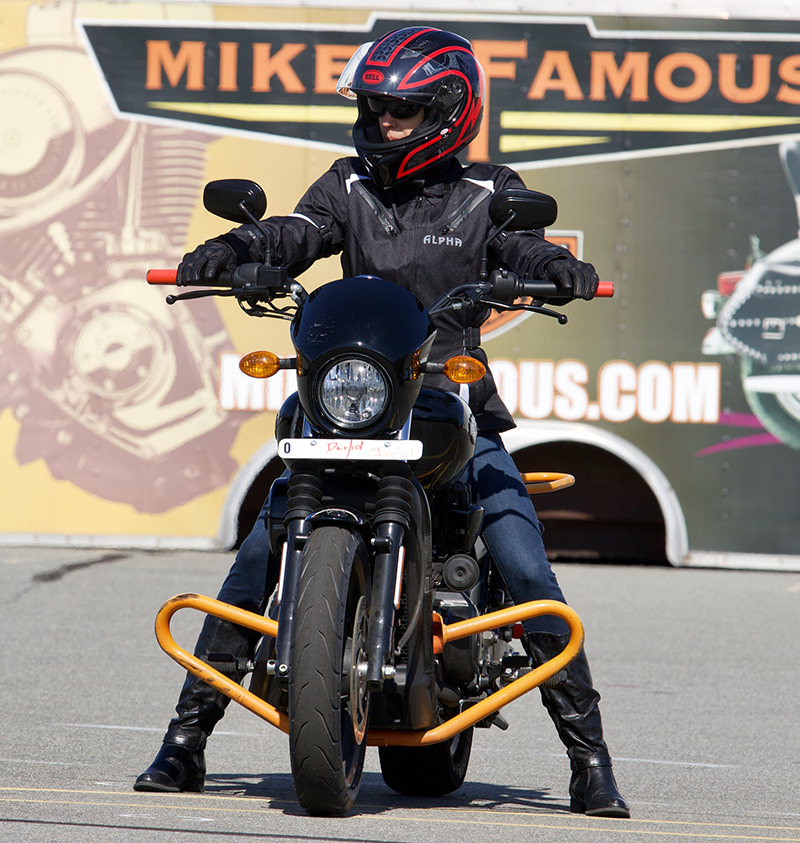 As a MSF (Motorcycle Safety Foundation) and Harley-Davidson Riding Academy Coach, of course my top choice for any rider or person who shows interest is the gift of motorcycle education. The Academy now offers courses from introductory learn-to-ride programs using its Street 500 motorcycle to advanced ADV skills classes on its Pan America adventure bike. Classes cost between $99 and $495. You can choose from a variety of gift card designs and prices (from $25 to $250) that will help cover the cost of the class the recipient chooses. You can have a plastic card shipped directly to you or your loved one or you can send an e-card with your gift and personal message. For more information go to Harley-Davidson.com.
Shell Portable Jump Starter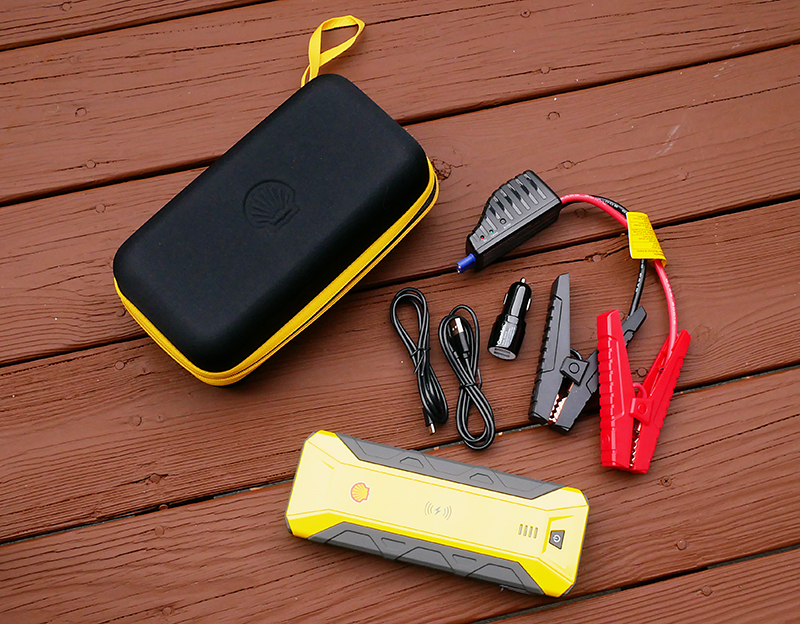 If you've ever been stranded away from home alone with a dead battery you'll understand why the 12V 12000mAh Shell Jump Starter makes a great gift. It features a high starting current that can jump start a car, motorcycle, or other power equipment and has  a built-in flashlight, SOS light, and 3 USB ports that will charge most mobile devices quickly. All Shell's Jump Starters come with advanced safety technologies such as short-circuit, reverse polarity, over-current, over-charge and overload protection, making the units extremely safe to use. 
The Shell Jump Starter comes with a semi-rigid carry case that keeps everything organized and measures 10 x 5 x 4 inches. It takes up valuable room on the bike, but I always find the space when I'm traveling far from home. Besides the peace of mind knowing I won't get stranded due to a dead battery, I can also easily charge my cell phone, communication systems, camera batteries, and more. The Shell 12000mAh Jump Starter costs $89.99 at Amazon.com.
Erin Sills, Leadership Board Co-Chairwoman
JustRide5 Technical Shirts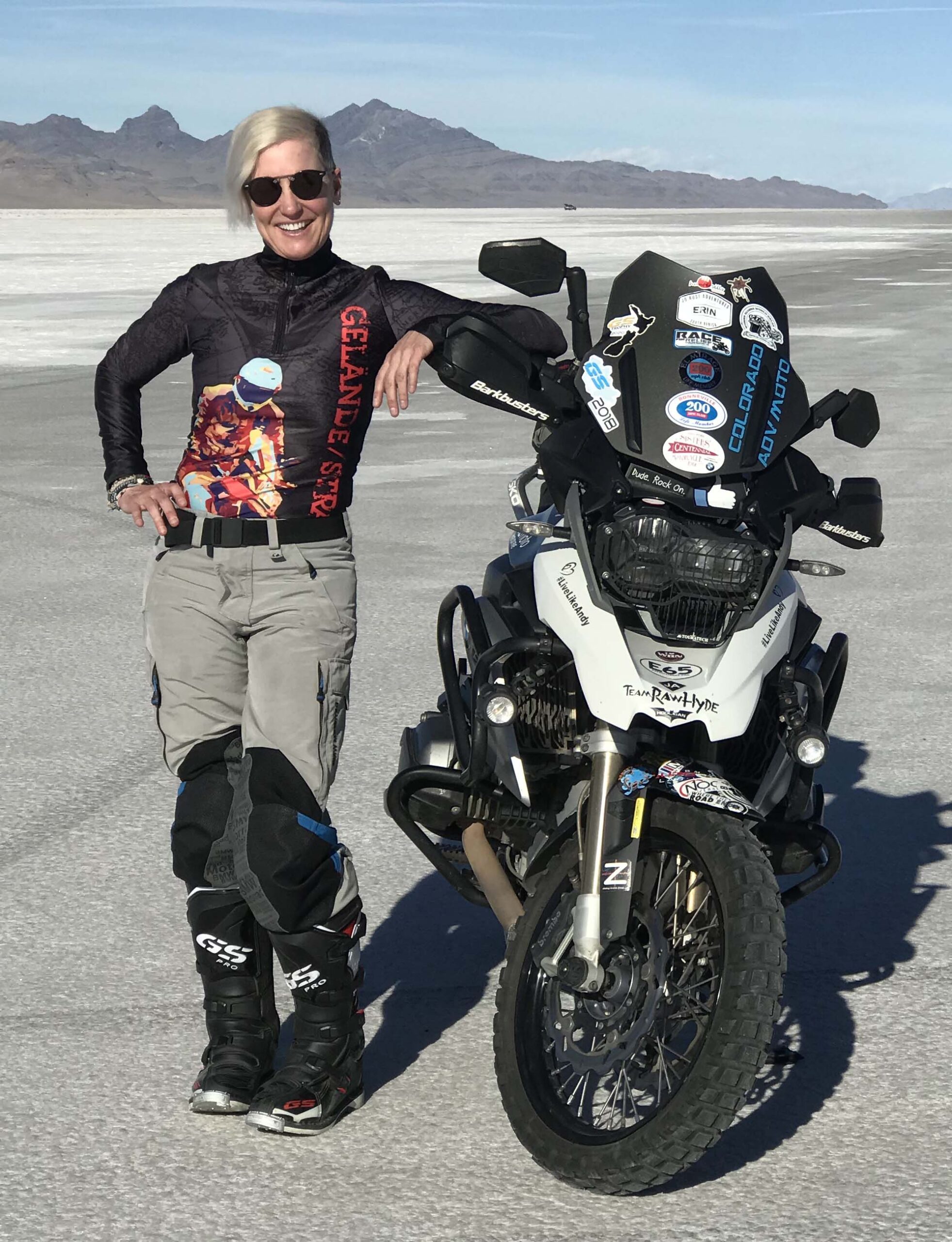 Women riders no longer have to sacrifice fashion for function. JustRide5 Founder Jenn Guerriero has designed a beautiful selection of feminine, great fitting, long-sleeve shirts that look as good off the motorcycle as they perform on it. I find the lightweight, form-fitting "Uncaged" shirt a great summer layer with ample stretch to ensure maneuverability on the bike. The polyester/spandex tricot blend wicks away your hard-earned sweat, and the long sleeves have thumb holes to ensure everything stays in place when moving around atop the motorcycle and when taking jackets on or off. 
There is a "Zipper Garage" on all Jenn's tops that holds the zipper in place while moving at high speeds and also acts as a buffer against your skin to prevent chafing. To top it all, who wouldn't love Must Have Fun When Riding written inside the collar? Keep in mind these are not armored tops—they are designed to be worn under an armored jacket or skeletal armor. MSRP is $75 to $85 and on sale now for $45 while supplies last. Available in sizes XS to XXL. To order visit JustRide5.com.
WomenRidersNow.com Field Cap from MotoChic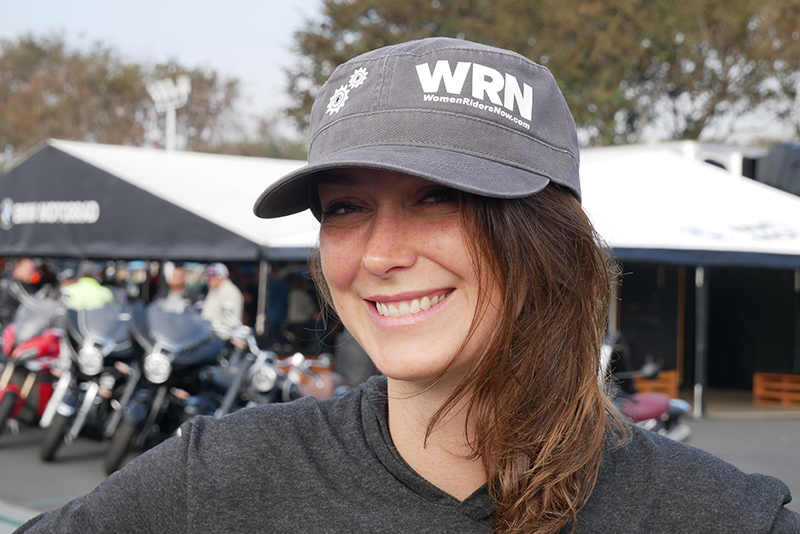 Not sure how to look cool and fashionable when the helmet comes off and exposes the dreaded helmet hair? I never travel without some type of post-ride hat, and the stylish MotoChic Glowing Field Cap is my favorite. Founder Debra Chin puts a tremendous amount of thought into all her products, and this cotton twill cap is no exception. I love the look of the pre-curved visor and the stitching on the crown; and white gears that glow green in the dark adds a bit of fun around the campfire. With an adjustable hook and loop closure, one size fits most adults. MotoChic's standard hats are available in black, stone-washed grey, light pink and khaki for $27 at MotoChicGear.com. To order the limited-edition WRN hat for $39, contact WRN directly at info@WomenRidersNow.com.
Kirsten Midura, Marketing Lead
My Medic Motorcycle First Aid Kit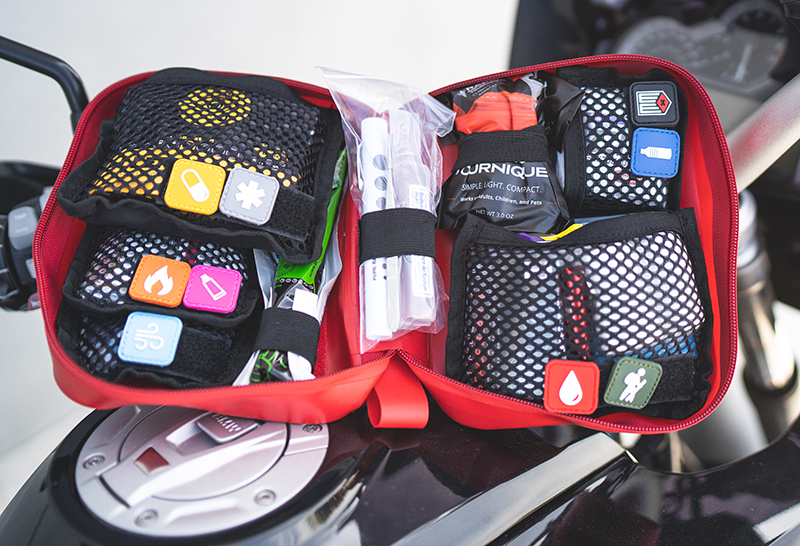 Every motorcyclist knows that our sport comes with an element of risk. I always feel more comfortable knowing that if anything happens to me or a riding buddy I am equipped to be the first line of defense. My Medic has designed a first aid kit specifically for motorcyclists. The Moto Medic first aid kit WRN first reviewed here is compact, lightweight, waterproof, and can easily be strapped to your moto luggage. It comes with color-coded patches for different types of first aid supplies (i.e. pills, ointments, burn treatment) so that you can organize and label your own kit according to your needs. It also comes with a booklet of basic first aid skills so that you can quickly look up what to do in certain emergency situations even if you're not CPR-First Aid certified. The $159.95 Moto Medic has become a must-have on my motorcycle travel list. Find more info and purchase at MyMedic.com.
Bohn Women's Armored Motorcycle Gear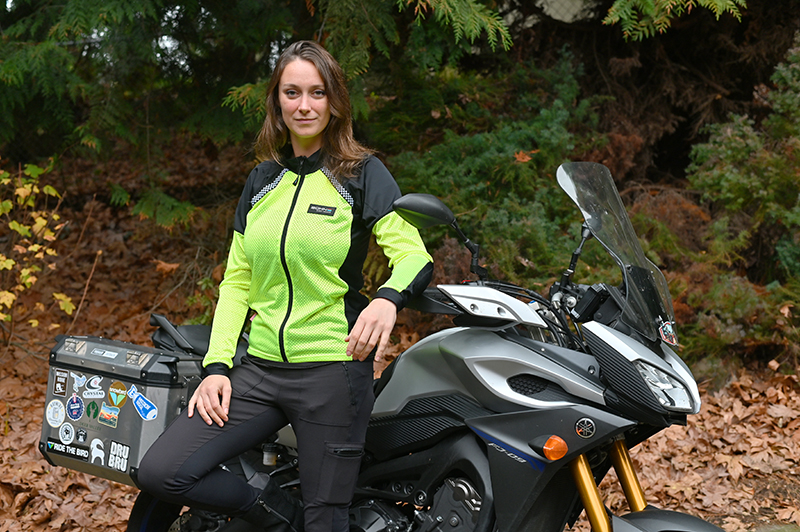 This summer I had the opportunity to try out some products by Bohn Body Armor, a women-owned company that specializes in armored riding gear. I wore the Cool Air Mesh Armored Riding Shorts ($139) each day during a two-week training tour on the Colorado Backcountry Discovery Route with ADVWoman. They fit great and are perfectly comfortable to ride in all day, every day. The armor covered my hips and tailbone, and kept my hips protected from bruising or breaking during a of couple off-road falls.
The All-Season Airtex Armored Riding Shirt ($173-183) is the most comfortable shirt I brought on the trip. I use it as an armored jersey under my adventure jacket, but it can also be worn on its own. I love how breezy the mesh material is to prevent overheating. Bohn is one of the very few brands that offer colors beyond black and pink (other brands, take note!) You can find these products and more for both women and men at BohnArmor.com.
Genevieve Schmitt, Founder
Harley-Davidson Bezel Biker Collar Jacket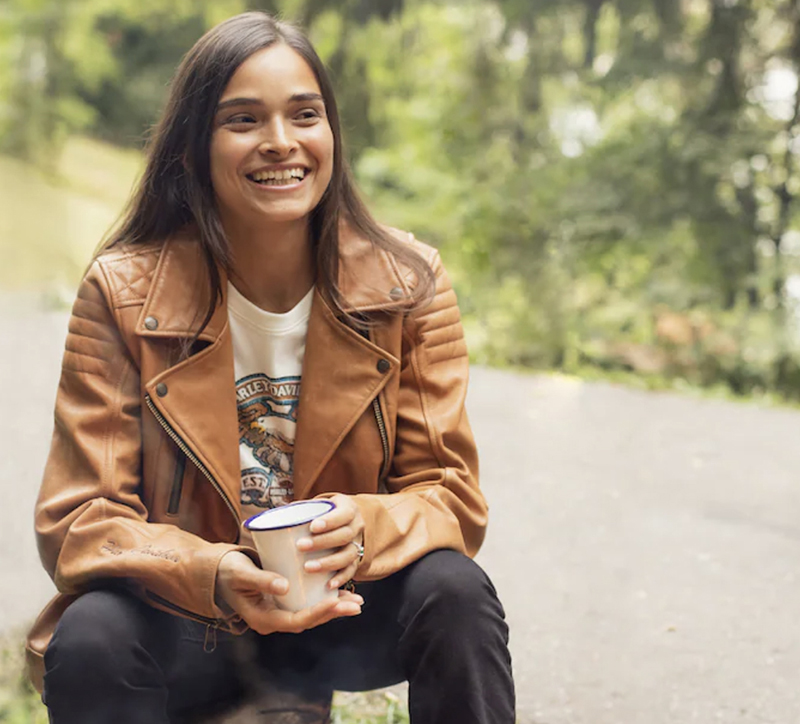 Finally, a motorcycle jacket—in my favorite color, brown—that actually has the traditional biker collar, not the boring no-flap mandarin collar that is so popular among modern motorcycle jackets. A "biker collar" is a fold-over type of collar paired with an asymmetrical zipper down the front making it truly a "biker" jacket that icons like Fonzie from Happy Days made famous. 
Here's why I love the Bezel Biker Collar Jacket and why you'll want to put it on your holiday wish list.
Look like a true biker:

Every biker must own at least one traditional biker jacket, right?

High-end fit and finish

: Harley-Davidson didn't skimp on the details. Pre-curved sleeves with an action back offer comfort when you move forward to reach the grips. A two-way zipper, three soft-lined pockets, stylish stitching, and a subtle H-D logo give it class. 

Nothing fake here:

High end leather is softer than it looks in the photo. No break-in period. Only gets better with age. 

Safety always

: There are pockets for armor in the shoulders, elbows, and back.

Three traditional colors:

I personally love the brown, called Tortoise Shell, because it matches my brown bike. But you might like the Black or Port Royale, a deep red wine color.
Generous sizing from XS to 2XL, and 1W, 2W, and 3W make this jacket accessible for most women riders. Watch for my full review in early summer on WomenRidersNow.com. MSRP is $495. To order visit Harley-Davidson.com.
Moira Zinn, Leadership Board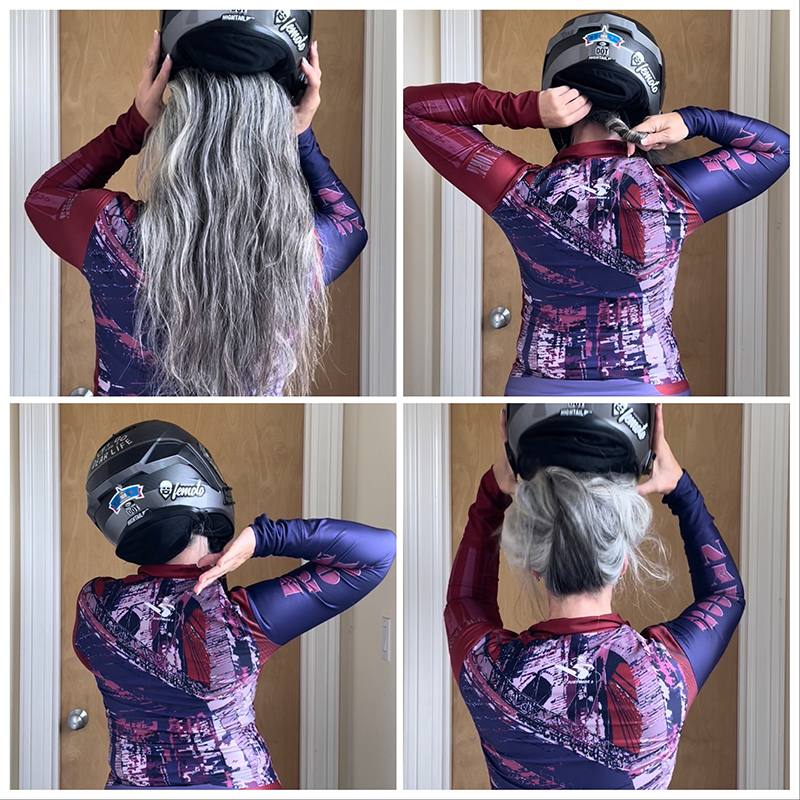 I have long natural hair. I try to keep it as healthy as possible, which is sometimes difficult while riding motorcycles. The Hightail Hair Protector helps with this goal. It is like a hair-net for your helmet. Simply attach the mount to the base of your helmet, twist your hair into the pocket, and BAM! Your hair doesn't get knotted and broken while riding. Bonus, taking your helmet off just turned into an old-school hair product commercial. The kit costs $45 and includes the protector, mount clips, installation template, and 3M adhesive primer. Check out WRN's full product review here and visit HightailHair.com to order.
Velomacchi Speedway Backpack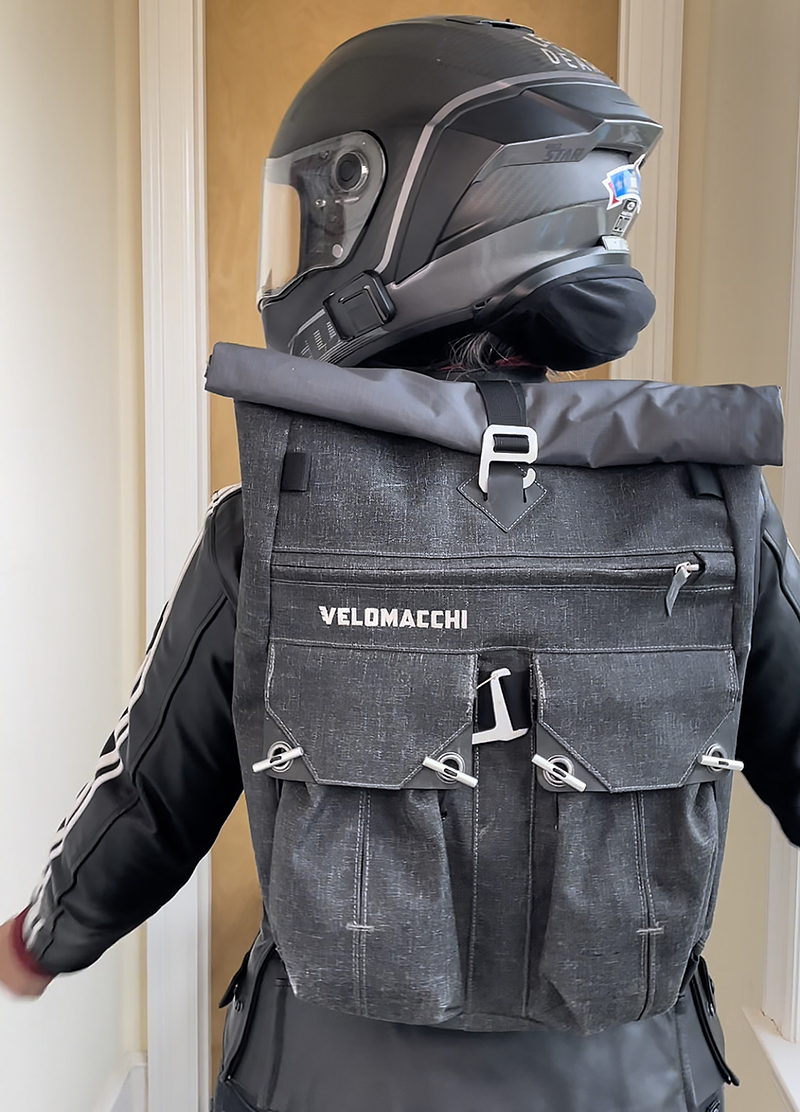 I didn't like to ride with something attached to my person while riding until I discovered Velomacchi. Its $269 28-liter or $299 40-liter Speedway backpack becomes an extension of your person with its unique front locking mechanism.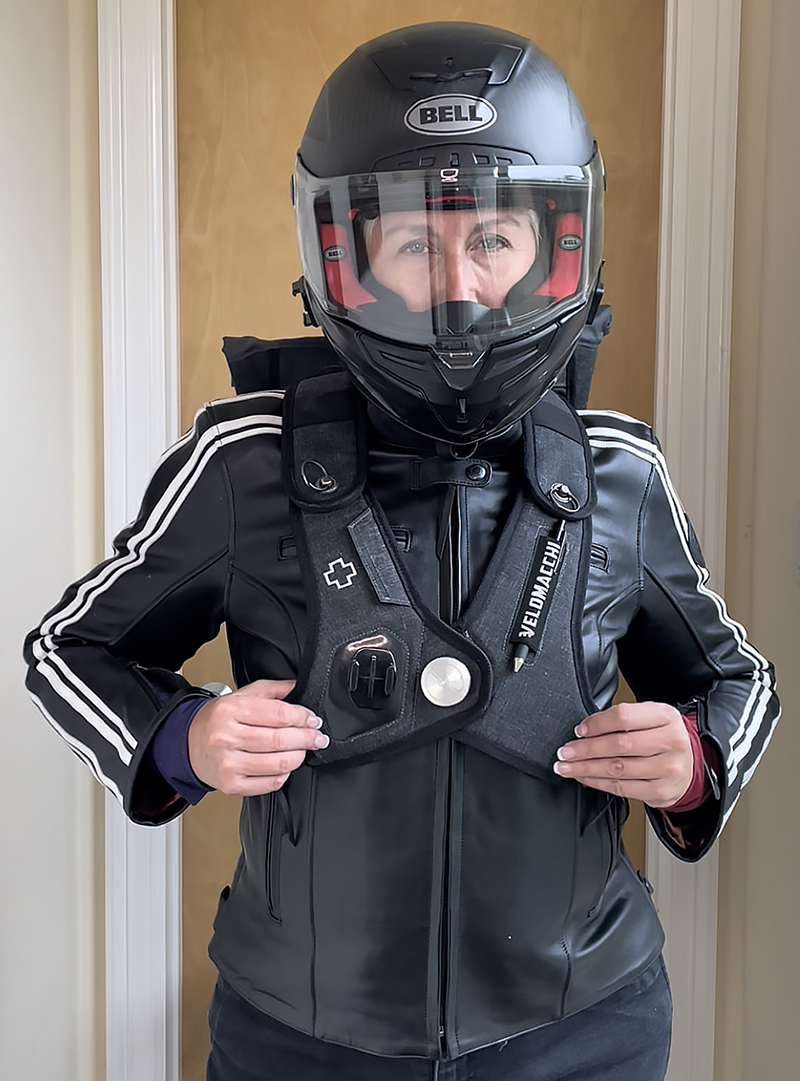 The Speedway backpacks are weatherproof, easy to organize, have a place for a camera mount, and offer a quick-access pocket on the front for an ID or credit cards. It is my go-to backpack for riding or general travel. For more information, visit Velomacchi.com.
Robyn Kocienski, Leadership Board
Crampbuster Cruise Control Wrist Rest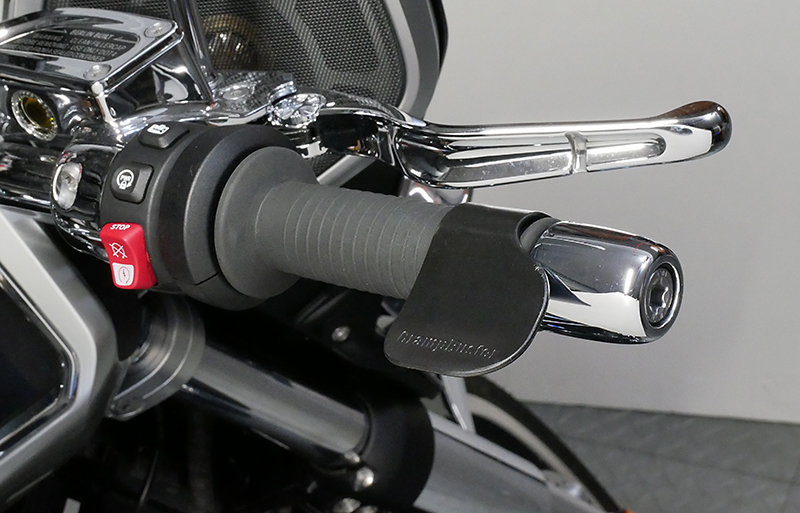 Most riders who are hauling hella highway miles and either don't have cruise control (moi) or have a hard time maintaining their grip on the throttle due to poorly healed thumb fractures (also moi) might appreciate a little assistance while going the distance. This gadget is a Godsend for me, and it's been a well-received gift I've given many friends.
Crampbusters are available in a variety of colors and handlebar diameters for just $10.95, so there's something for every rider. Be a good friend and suggest the recipient takes a mild test ride with it properly installed to avoid accidentally turning their whip into an unintentional wheelie machine. For more info go to Crampbuster.com.
Janis Perfetto, Advertiser Relations
Indian Motorcycle Women's Short Engineer 2 Boots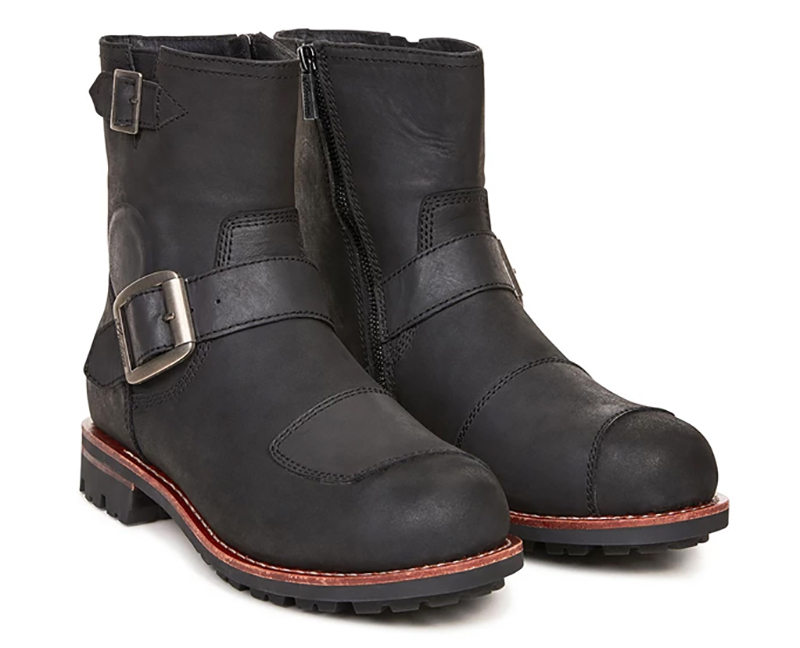 Indian Motorcycle's Women's Short Engineer 2 boots are my all-time favorite riding footwear. Made of 100% leather with Goodyear welt construction, they are an investment rather than a purchase. From the first moment I tried them on, I knew I had received a valuable gift. If your gift list includes a pair of boots for a lucky someone, show your love with this perfect choice. They fit true to size even with socks. After only a few wears, the leather will conform to the foot and in no time feel like they were personally made to order. They are comfortable after riding too, so free up that space in your saddlebags. There's no need to bring a change of shoes. Take advantage of Indian's Holiday Sale going on now: $20 off $100 or $50 off $250 on all clothing and gifts. Order online at IndianMotorcycle.com.