Naked motorcycles are cool. But if you ride one, you need to find a way to bring along all the stuff you need. SW-Motech's PRO BLAZE saddlebags look great, offer 40 liters of securely-fastened storage space, and can be removed or installed on your bike in seconds, leaving only a trace of hardware on your bike.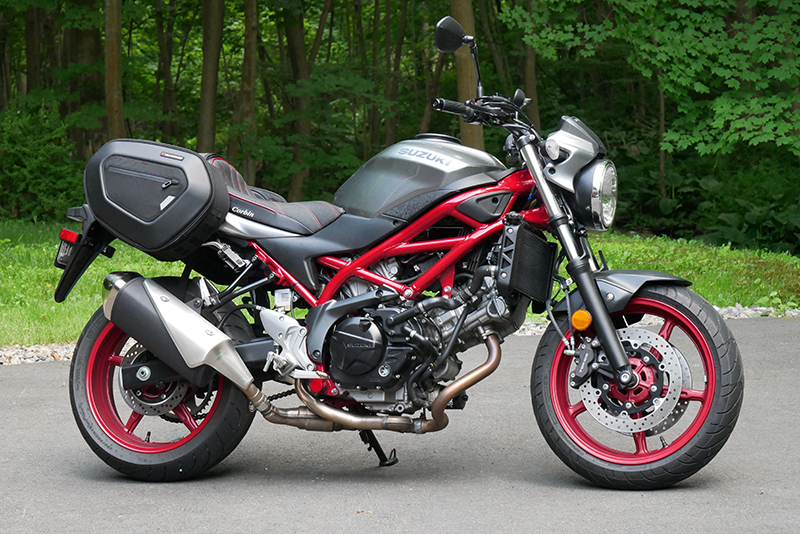 In the 22 years I've been testing all kinds of products for motorcycles, I've installed, used, and reviewed tons of motorcycle luggage. Leather, canvas, plastic, waterproof, lockable, wearable, magnetic, throw-over, tank bags, tail bags, top cases, dry bags, backpacks, stuff sacs, saddlebags, panniers… the list goes on. I've come to appreciate the finer features of well-made luggage from companies who have excellent reputations in the industry, SW-Motech being at the top of my list. Besides being a supporter of WomenRidersNow.com (WRN), I appreciate the company's customer support and attention to detail in producing top-quality products for motorcycles.
SW-Motech's PRO BLAZE semi-rigid saddlebags are lightweight and offer 40 liters of storage space. The main compartments hold 30 liters, then an additional 10 liters is gained with expansion panels. If you know how to pack well, this is enough space for what you might need for a week on the road.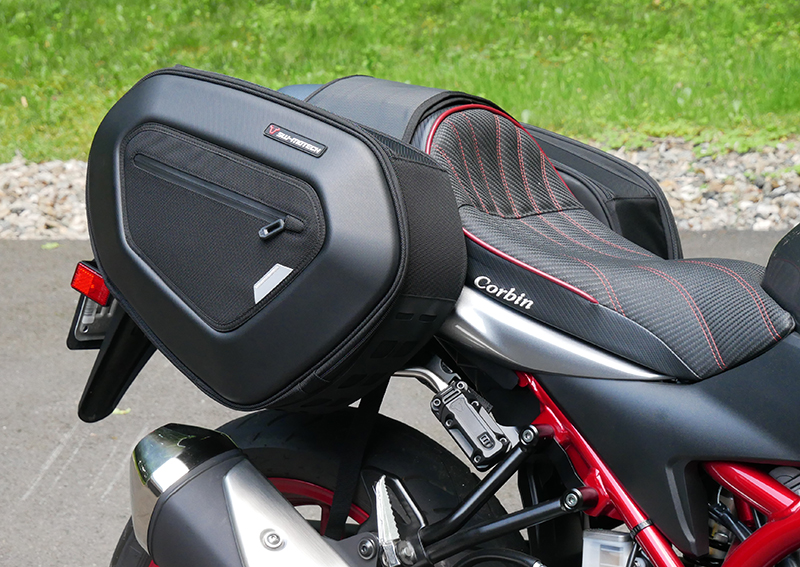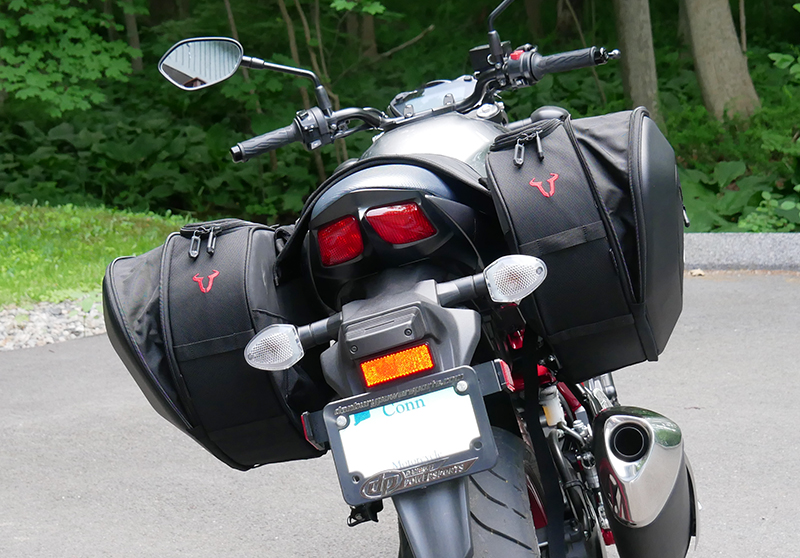 The PRO BLAZE saddlebags come with easy-to-understand installation instructions and all the hardware necessary to permanently attach a support for their removable brackets. The one-time installation of the supports is easy but pay attention to the instructions. Be careful not to over tighten the screws or you might crack the plastic. (Yes, I learned this the hard way.)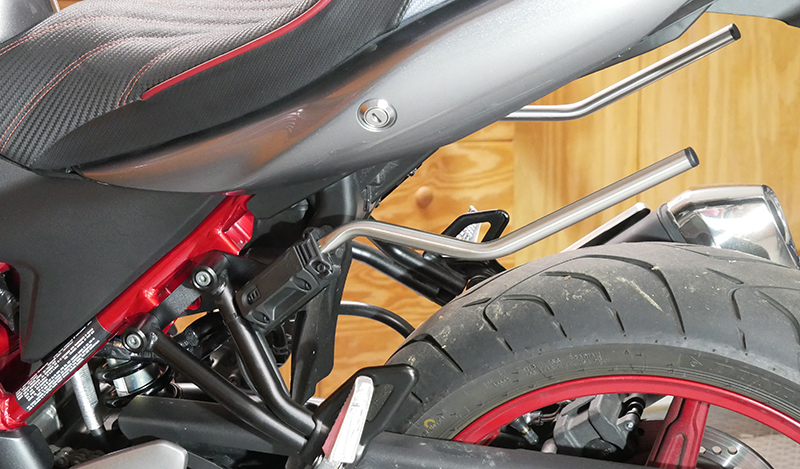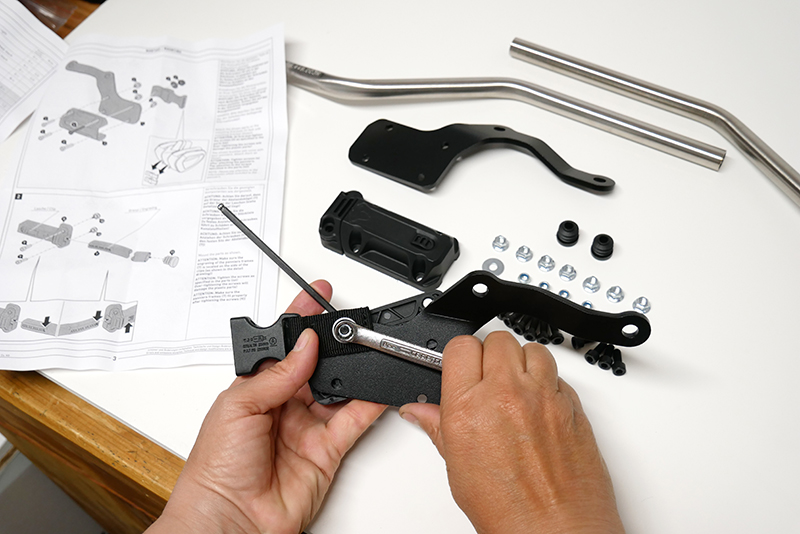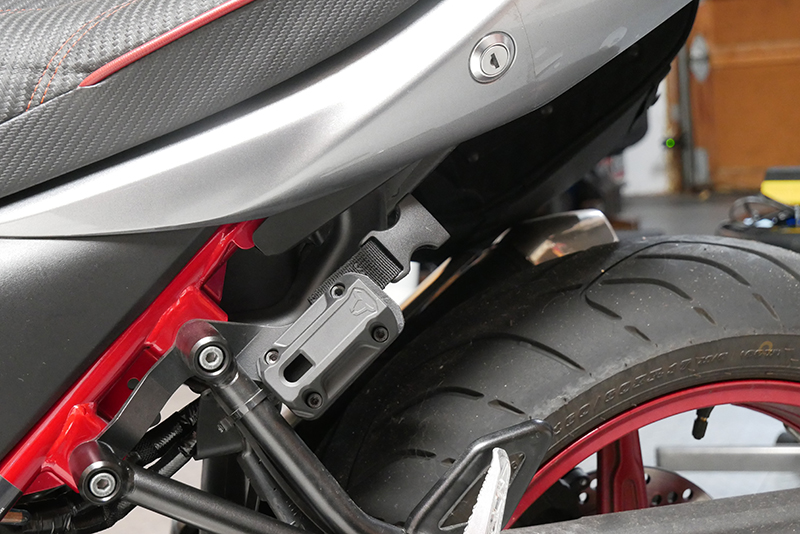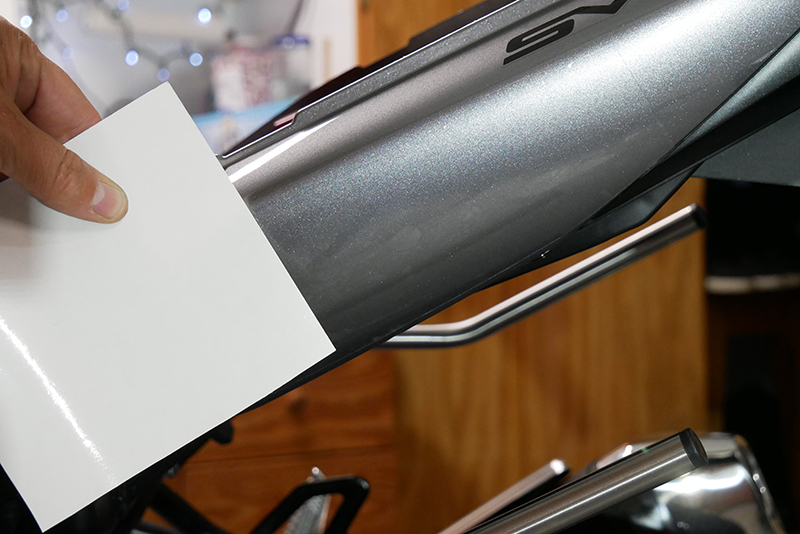 Once the hardware is installed, throwing the bags on and off is a simple 10-second process. First, click the arms into the mounts. Then with the bags connected to each other, toss them over the passenger seat. Insert the arms in the pockets built into the backside of the bags, and click the two connectors for the final security lock.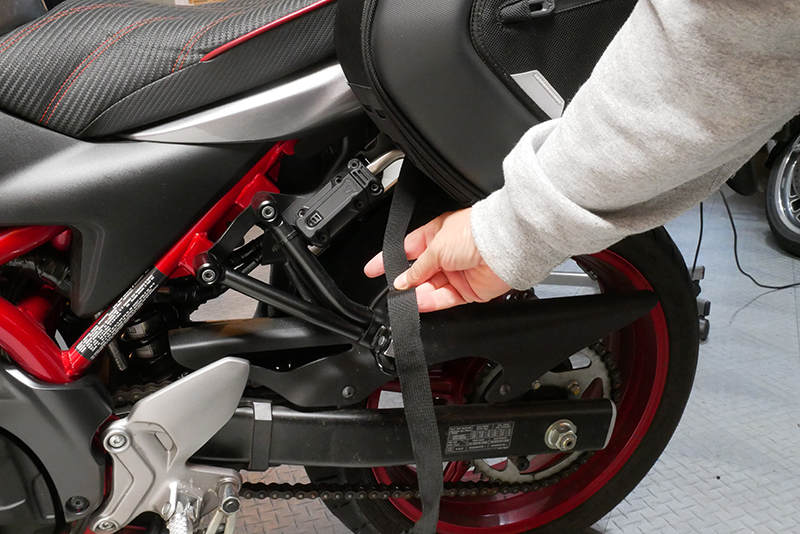 While the PRO BLAZE nylon material is tough and UV-resistant, it is water-resistant but not waterproof. So, waterproof inner bags are included. I actually don't mind this at all, because it's easier to figure out how much to bring along by packing the inner bags then putting them in the mounted PRO BLAZE bags. They make convenient carrying totes, too.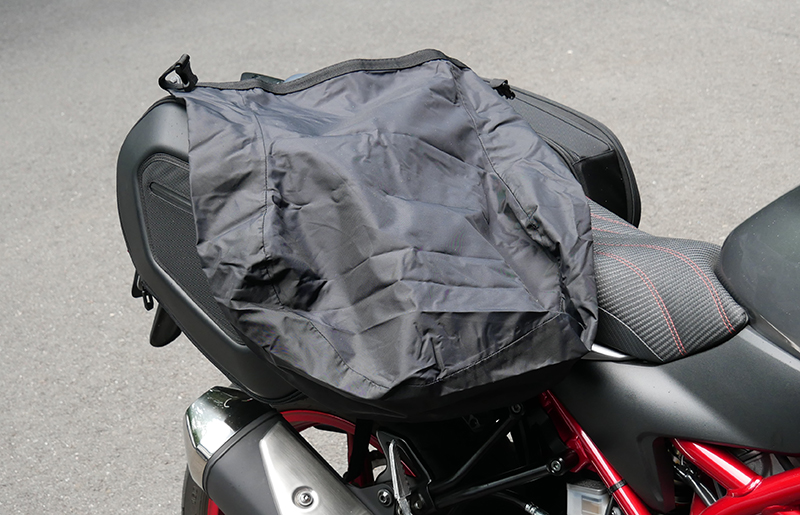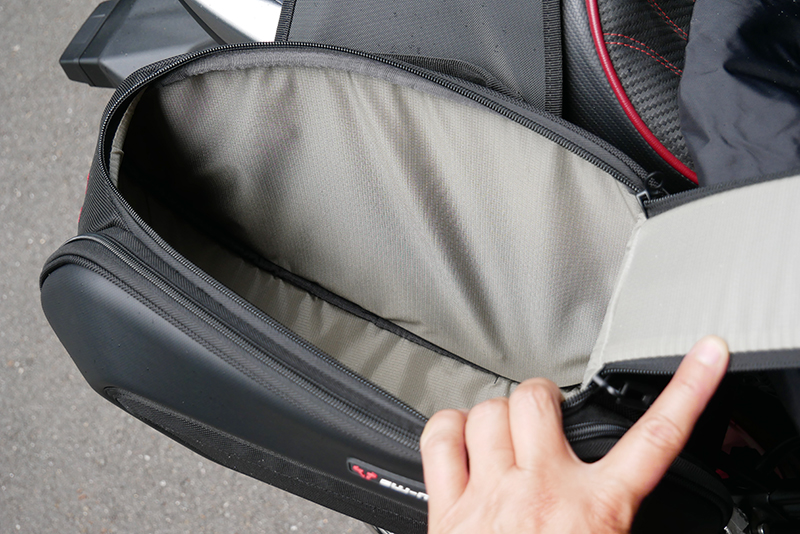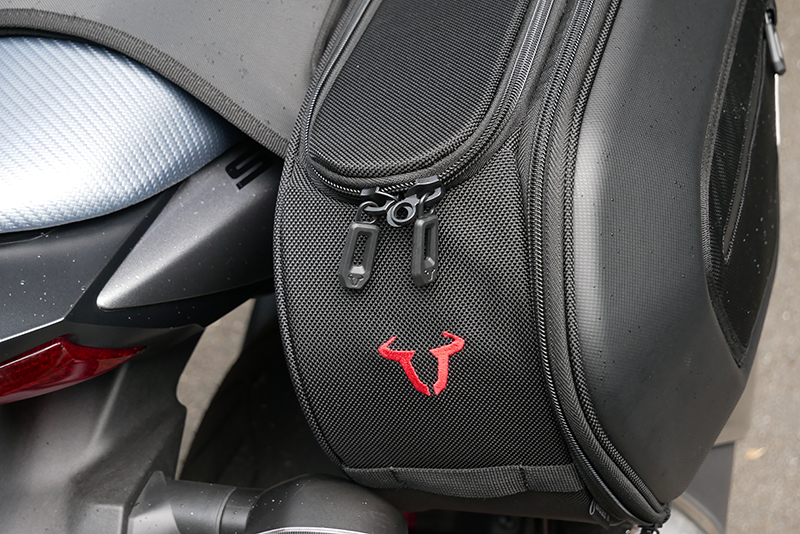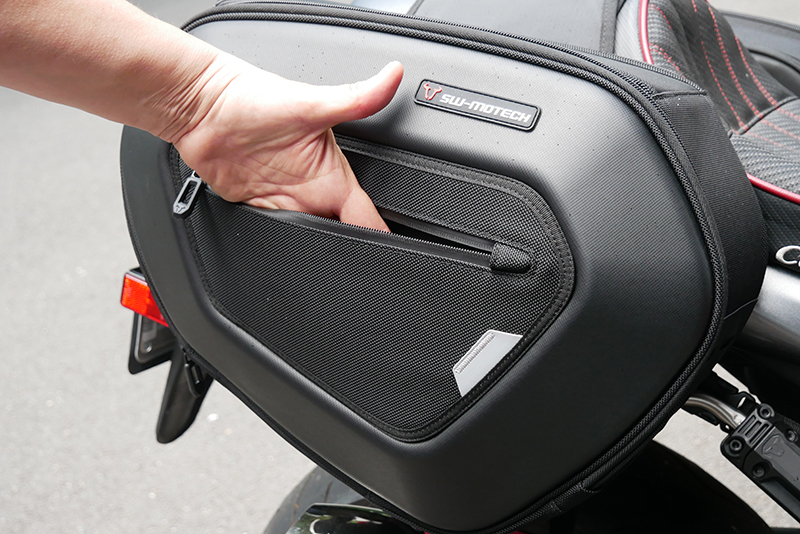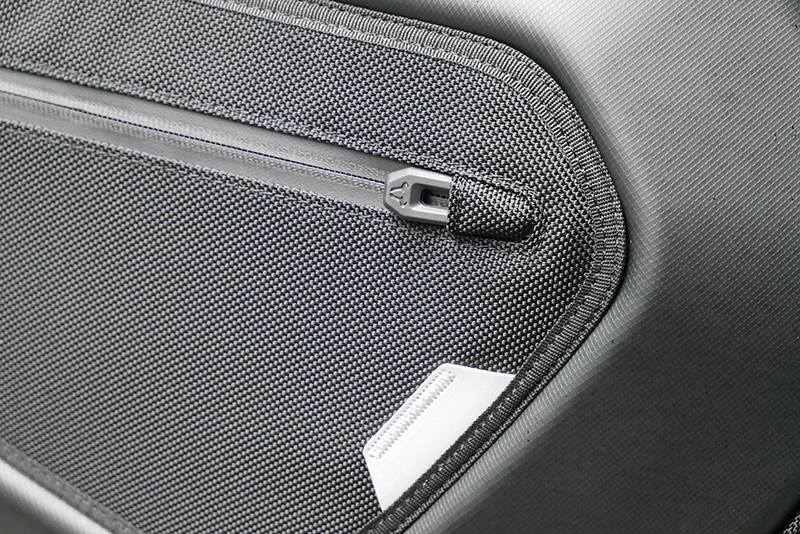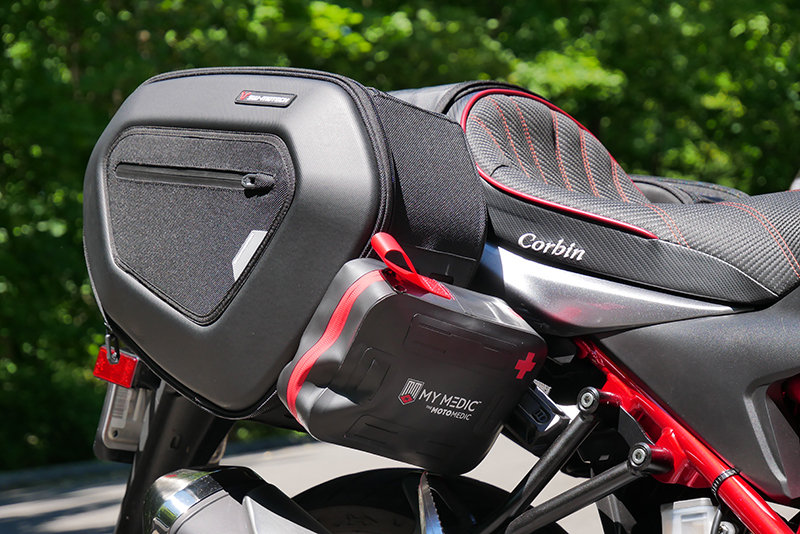 SW-Motech offers two versions of the bags. The "H" in PRO BLAZE H indicates the saddlebags are designed for bikes with higher-mounted or upward pointing exhaust. There's plenty of space between the bags and the stock exhaust on the SV650, but you should use the bike filter on SW-Motech's website to make sure you get the recommended bags for your specific bike model.
For your specific application and to order, visit SW-Motech.us.