Some of these tips might be familiar to long-time riders, but so many of our readers are new riders and/or new to touring. We believe this story will benefit them the most. If you're a veteran rider, feel free to share your tips at the end of the story in the comments section.
1. Roll your clothes to maximize space in your motorcycle luggage. Rolling takes up less space than laying clothes flat.
2. Stuff T-shirts, socks, and underwear into your extra pair of boots to utilize every inch of empty space.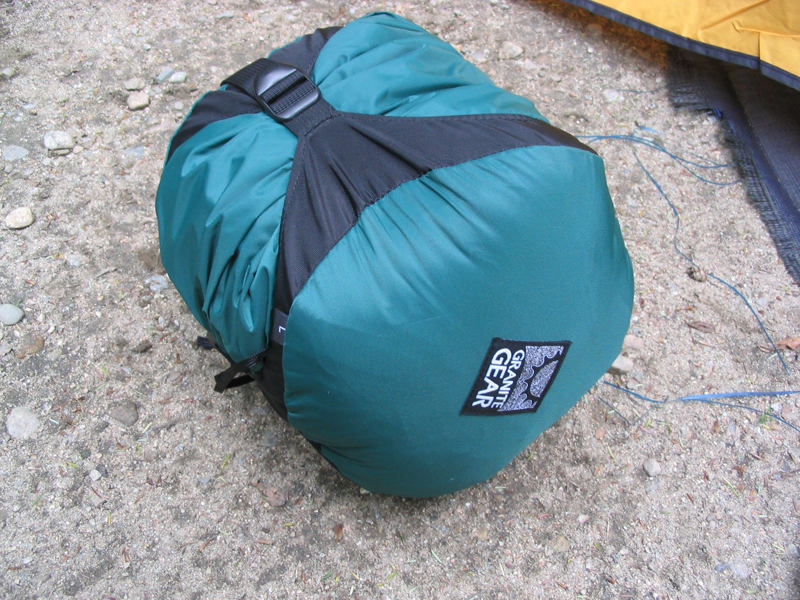 3. If you don't have an extra pair of boots or have run out of small spaces to stuff items into, put those items in a baggie and then compress the baggie to squeeze all the air out of it so it takes up little space in your big bag. Stuff sacks, like this one backpackers use, also work great at compressing items to a small size.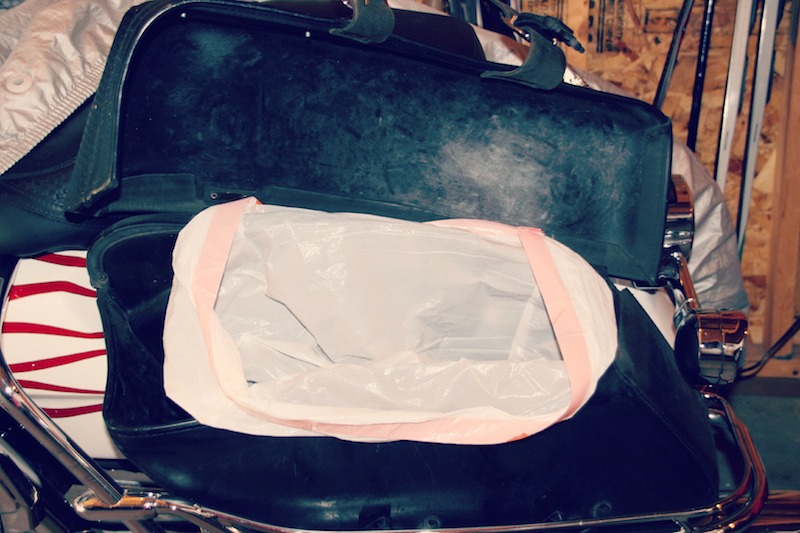 4. Use a large plastic garbage bag to line your backrest bag and other luggage so in case your bag gets wet your stuff inside stays dry. We line the bag even if its waterproof just to be safe. And instead of using fancy, expensive saddlebag liner bags, those white 13-gallon size bags, shown here, work great as a liner for large soft- and hard-sided saddlebags. The bag also allows you to empty your gear from the saddlebag all at once when you get to your location.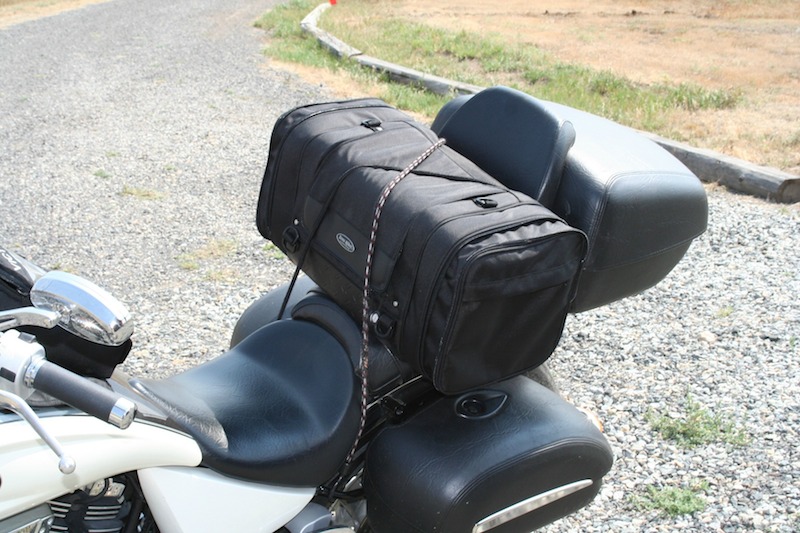 5. Always carry a few extra bungee cords with you, that is in addition to the ones you're currently using, in case you lose one or two in the packing and unpacking of your motorcycle. Once you get your bags securely bungeed to the bike, try to remember which bungee cord goes where so you can duplicate the effort the next time you bungee your load. Its much quicker if you remember instead of having to go through the whole bungee exercise again, that is which one fits where! The bag shown here is from Dowco's Iron Rider luggage collection reviewed here on WRN.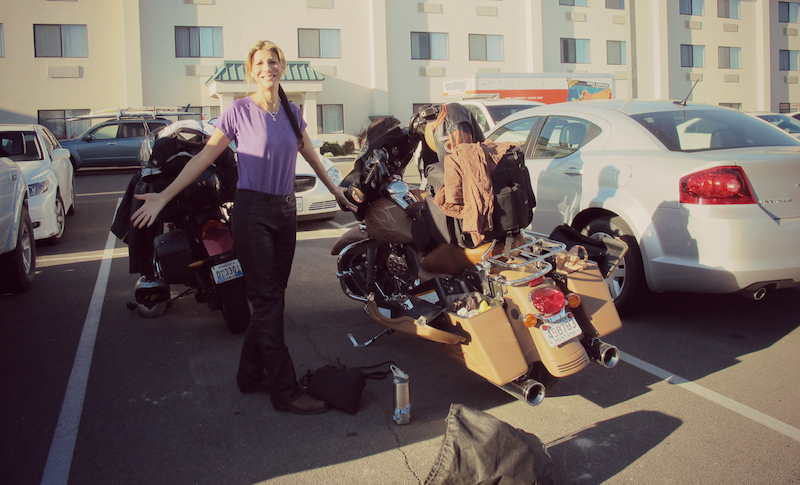 6. Create a routine by keeping things in consistent, designated places. If you're unorganized, you'll be unpacking and packing every time you need to find something. Each item should be placed in the same spot every time you pack so you know exactly where it is when you need it.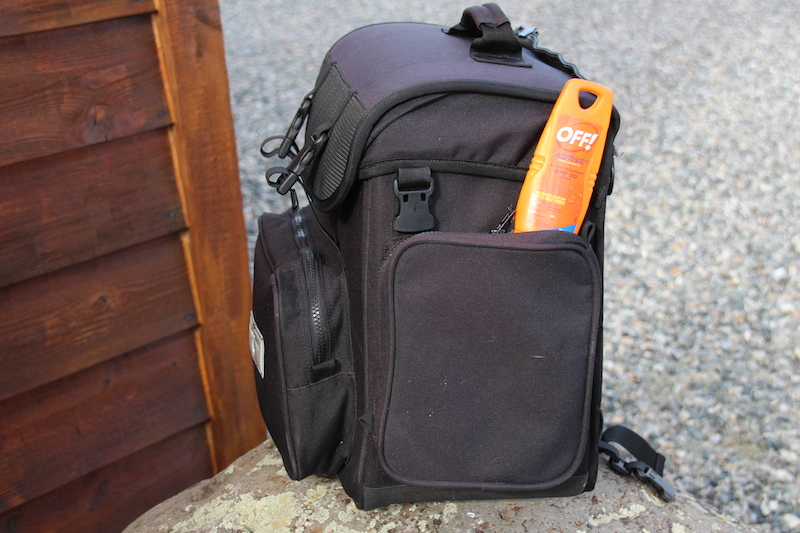 7. Always put items you might need to get at during your rest stop near the top of your bag or in a side pocket, like your camera, sunblock, meds, etc. The clothes you'll wear three days from now can stay at the bottom of the bag.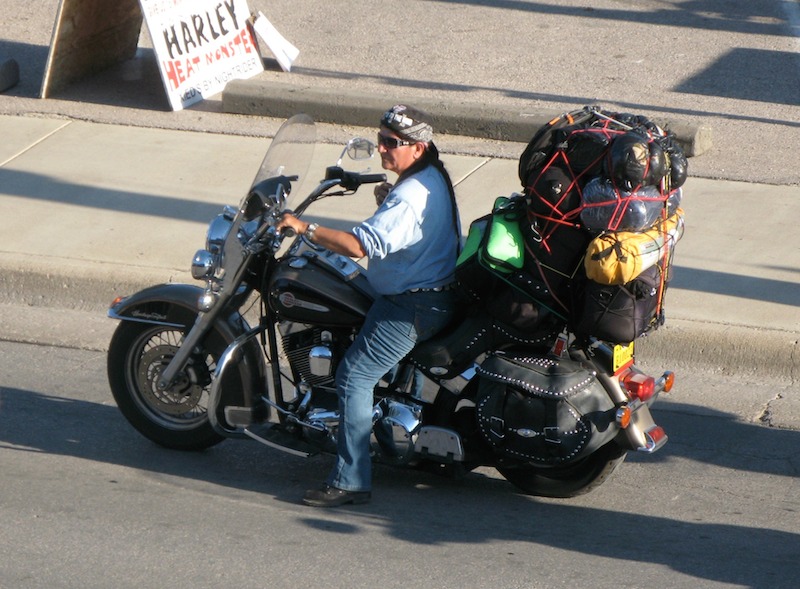 8. Plan ahead when packing. If its going to take two days to get to your destination, when you'll be unpacking your entire load, consider packing your overnight supplies in a small bag that you can keep someplace easily accessible. That way you can keep most of your stuff packed on the bike for that one night, as long as those items are securely locked.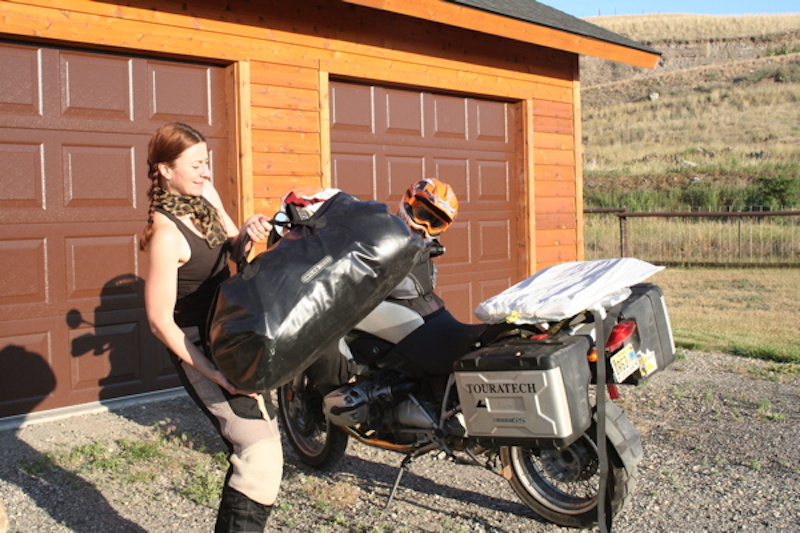 9. Keep electronics (iPad, Kindle, camera, etc.) in a locked bag (like a lockable saddlebag or lockable compartment on your motorcycle), and clothing and soft goods in the bags that you bungee to the bike. Always keep your cell phone on you while riding, like in a jacket pocket, in case you get separated from your motorcycle and need to call for help.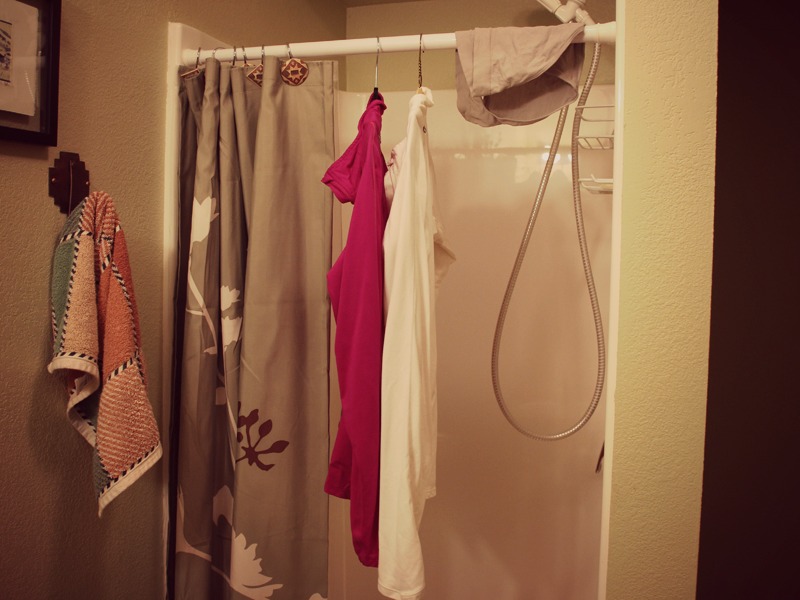 10. Reduce the amount you need to pack by bringing along laundry detergent (in a small travel size container) and washing your clothes along the way. Some clothing is actually designed to dry quickly, so you can hand-wash them in a hotel sink and hang to dry overnight.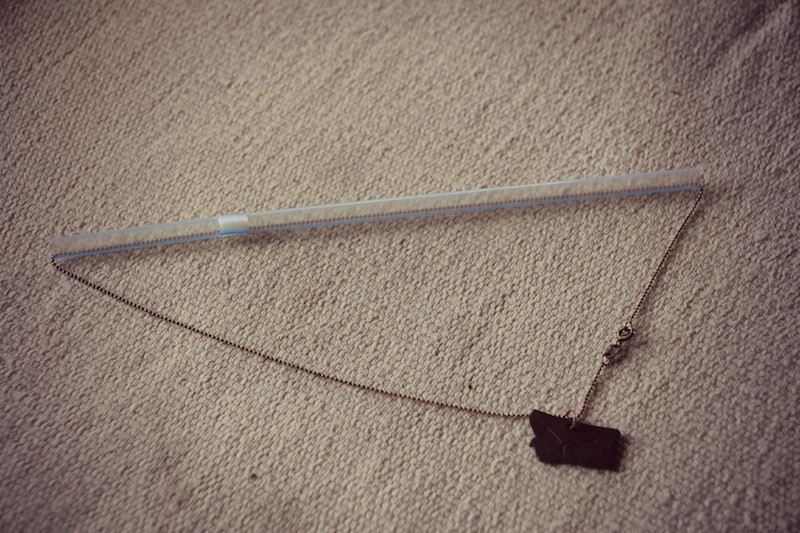 11. We can't take credit for this tip that we found on the Internet, but it's so ingenious we wanted to share. Thread a necklace through a straw to keep it from knotting up in your jewelry travel pouch. If the straw is too long, cut it to size.
Now share your motorcycle trip packing tips with us
in the comments below.
Related Articles
Luggage Rack for Solo Seat Motorcycles
Review: Dowco Iron Rider Luggage Collection
Fun Video of a Rider with Too Many Gadgets
Getting Loaded: 6 Tips to Pack Your Bike Safely