Following up the successful Women's Motorcycle Festival and Conference this summer, author, tour guide, and event promoter, Alisa Clickenger, has just released her second book: Get Started Riding Motorcycles: The Definitive Guide for Women.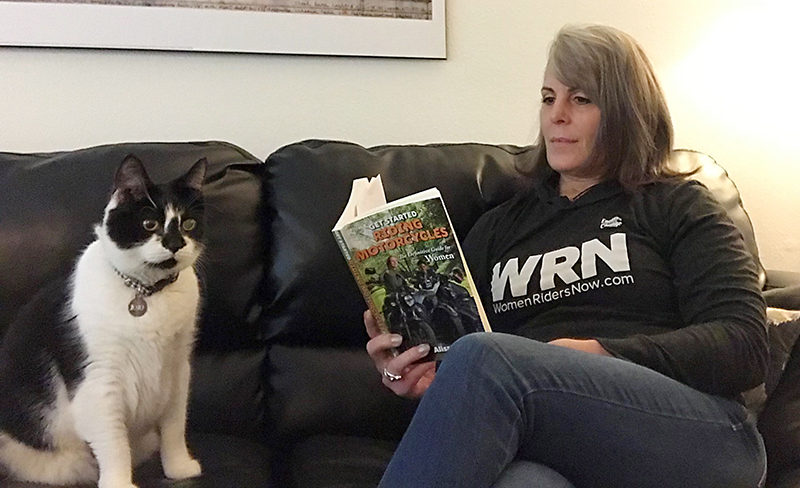 A quintessential collection of advice and how-to guidance for new riders, women will especially appreciate the book. Alisa has carefully culled knowledge and insight from experienced women riders and industry professionals, including WRN's own Leadership Board Chairwomen, Sarah Schilke and Erin Sills. The insights are geared toward women who:
Want to ride but don't know how or

where to begin

Are newly-licensed riders who wonder about their next steps

Are already riding but need a seasoned coach to help with their confidence
"This book is unique in that it's not just about how to get started. Get Started Riding Motorcycles: The Definitive Guide for Women, is the culmination of my most insightful and experientially-based advice. I'm thrilled to include the stories and advice from WomenRidersNow.com (WRN) because I know my book will be a valuable tool for WRN's audience," says Clickenger.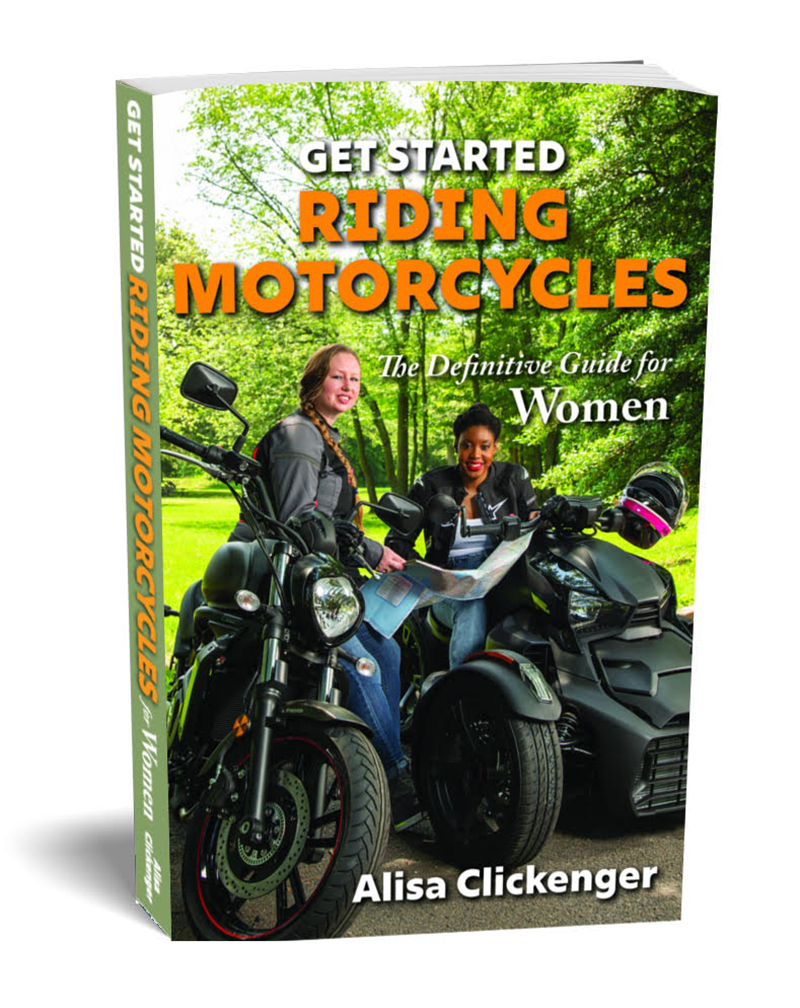 Starting with learning to ride, getting licensed, and choosing a first motorcycle, the book provides comprehensive guidance on many other motorcycling topics like many WRN has addressed in our Beginner's Guide such as: 
Route Planning
Commuting on a Bike
Everyday Badassery
And for women who are interested in the motorcycling community but aren't sure two-wheels are for them, this is quite possibly the first ever motorcycle book to include information on three-wheeled vehicles.
Get Started Riding Motorcycles is an excellent way to inspire new riders. Clickenger's vision is to double the number of women riders by encouraging every woman rider to invite another woman to the sport. You'll learn more about her vision in her upcoming "Get Your Girlfriend Riding" campaign.
"Can you imagine what would happen if every woman rider bought a copy of this book, gave it to a non-riding friend, and got that friend riding motorcycles?" asks Clickenger. "Not only would our numbers double overnight, but we'd be almost half of the total riding population. Imagine the buying power we'd have, the motorcycle safety apparel options we'd have, the array of motorcycles that would be available to us, the events, the resources, the riding groups. It would be absolutely fantastic and would transform the industry overnight. Let's make that happen!"
Copies of the print book can be ordered now through Amazon.com, Amazon.ca and at the author's web site here where you can also order an autographed copy. WRN readers who buy two copies (one to give to a friend) can get 50% off their friend's copy by using the code WRN until 12/31/21.