We already know women are a driving force in the motorcycle industry … lets keep it going! WRN is on a mission to educate other female riders about how we can personally encourage more ladies (girls, boys, and everyone!) to get interested in riding motorcycles. Read my suggestions on what you can do to grow the community of women who ride motorcycles, then post your comment and photo below. Lastly, share this story with all your riding friends so they too can make a difference.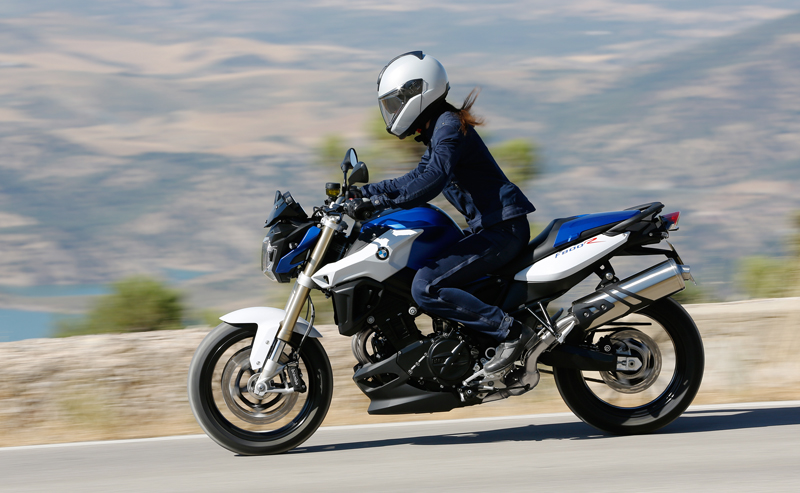 1. Ride!
The more a woman rides, the more visible she is to everyone. Ladies: remember when seeing a woman on her own motorcycle excited you because you hadnt seen it before? Now it's your chance to be that role model for the next generation of riders.
Remember to wave at every young girl (and boy) you pass who looks up at the sound of your motorcycle. These children could be future motorcycle riders. Those of you who have experienced this know what a glorious feeling it is when that child waves at you then excitedly tells Mom or Dad standing with them, "It's a girl riding that motorcycle!"
2. Be a mentor
About 10 years ago, Harley-Davidson developed a womens outreach program in conjunction with its Garage Parties called "Share Your Spark" to encourage mentoring. When I make a new non-riding friend, she is almost always intrigued by the fact that I ride a motorcycle. I take the opportunity to school her about how awesome riding is, how I got started, and how she too can enter the world of motorcycling if its something that excites her.
It's up to me to help her follow through with getting started by guiding her to a Motorcycle Safety Foundation Basic RiderCourse (MSF BRC) or similar program, then advising on her first motorcycle purchase, and thoughtfully and patiently leading her on the first "real" road ride. Its an amazing feeling to be able to guide a new rider into our special, exciting world of motorcycling.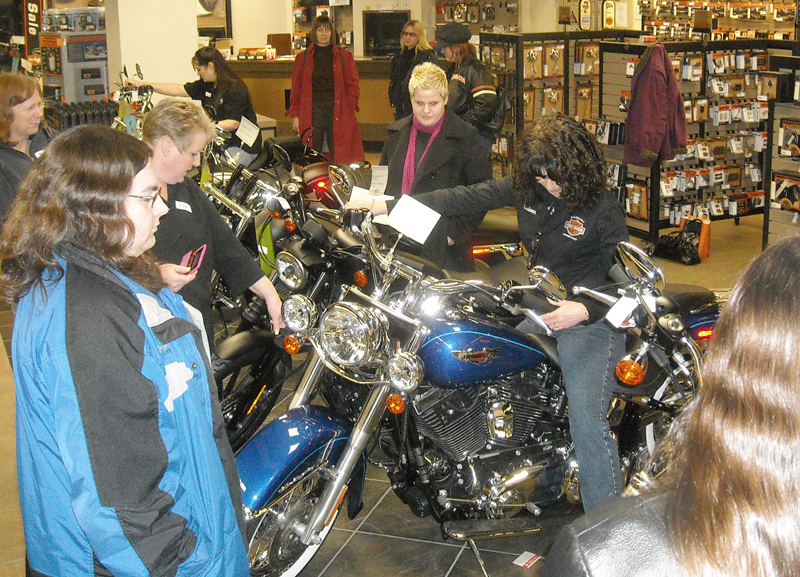 3. Become a RiderCoach
I'm sure many of you learned to ride like I did—by taking the MSFs Beginner RiderCourse (BRC) or a similar learn-to-ride program. It's been more than 20 years since I took the class, but I still remember the excitement I felt in the days leading up to my course, trepidation about "not getting it," and pride when I finally passed (by the skin of my teeth.)
Today, I have the honor of being in the RiderCoach's boots, and get to be on the other side. Like motorcycling itself, the ratio of men to women RiderCoaches is severely skewed with too few women teaching. And there's an equally disturbing ratio of female to male students who fail or drop out of the class. I believe that having more female RiderCoaches will help. An ideal class setup, in my opinion, would be one man and one woman teaching every class. In order to accomplish that, we need more female instructors.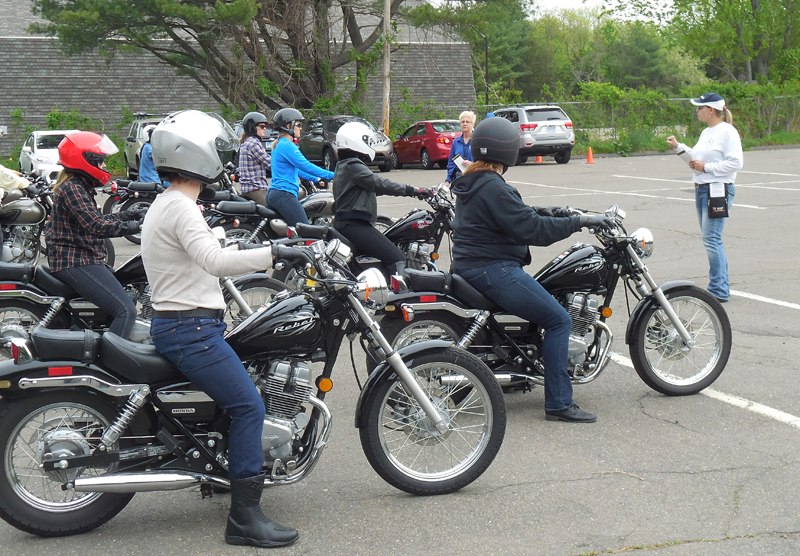 4. Be proactive in your riding community
Its exciting to see women rider exclusive events like the annual Babes Ride Out campouts, (a record setting all-womens event its first year) and others held in different areas of the country. (Check out our calendar of events here.) I crave women-only rides and events because of the camaraderie and networking that presents itself only when women are around other women, but it's up to the women who ride themselves to organize these events.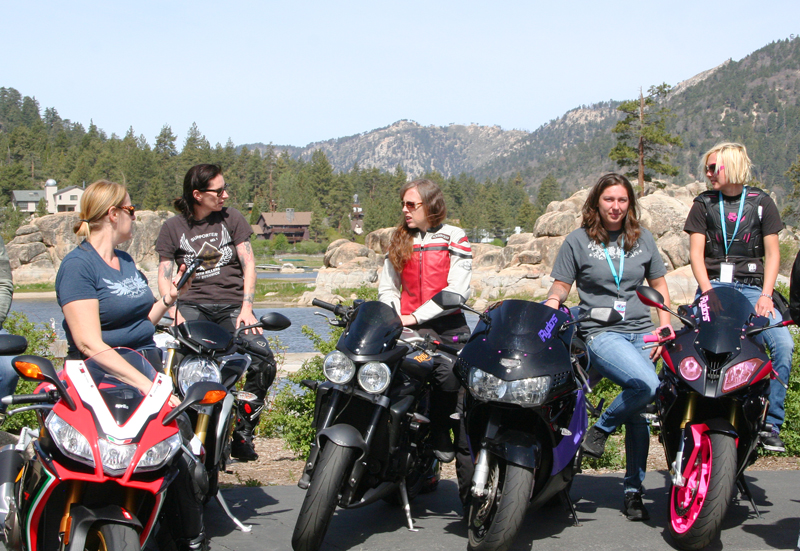 Joining a womens motorcycle riding club is one way to find other women to ride with. But make sure that your club gets the word out so that other women can find out about it. List clear information about the club, and a contact to call or email on its Facebook page or website. Advertise the club at local dealerships, and send us the clubs information so we can share it here in the most comprehensive womens motorcycle club listing. Dont see a club near you? Be proactive and start one yourself!
The same thing goes for having more gear and motorcycles to choose from. I hear this complaint all the time. Most motorcycling manufacturers, clothing companies, aftermarket companies, and motorcycle magazines (Women Riders Now is the exception) are run by men. To elicit change, women must get involved in the upper levels of management, where decisions are made. If you love motorcycling, consider using your business, finance, marketing, journalism or whatever degree and work in the motorcycle industry. Women are still grossly underrepresented at the big manufacturers and publishing companies.
5. Be first
If you enjoy riding in groups with the guys or with your significant other, take the lead. Just like how we traded the back seat to be able to steer our own motorcycle, we can also lead the ride sometimes. Does your co-ed riding club have any female road captains? Step up and learn how you can become one.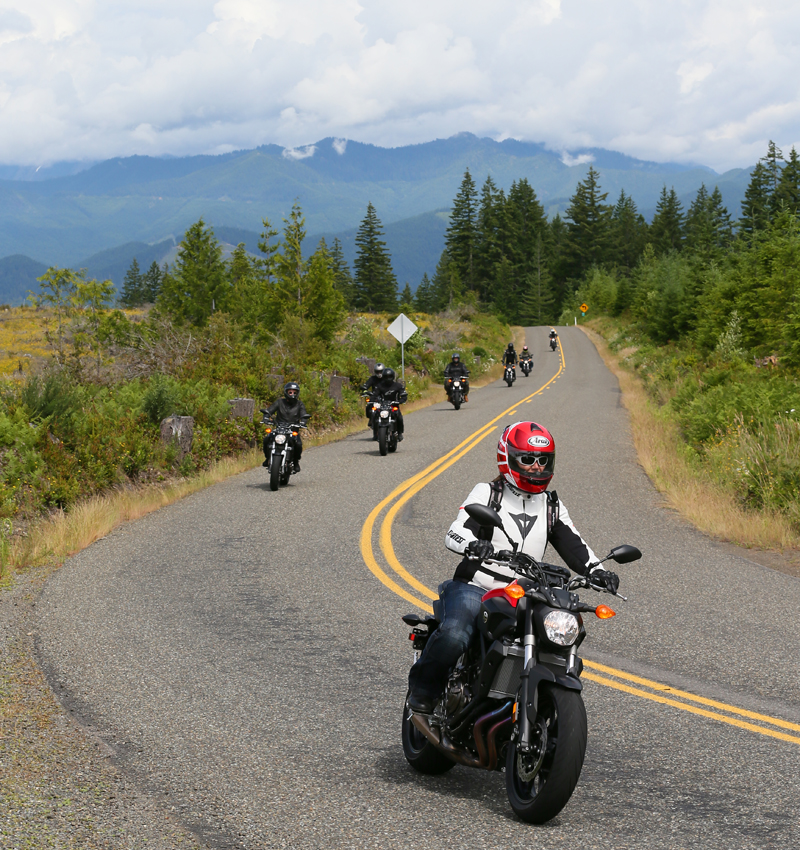 6. Show off your sex
Even if its not your style, consider wearing gear with bright colors, feminine accents, or let your long, beautiful hair flow from under your helmet in the best way you can without it getting too knotted up. The more women "look" like women, the more likely people will notice that, "Yes! That is a woman riding her own motorcycle!"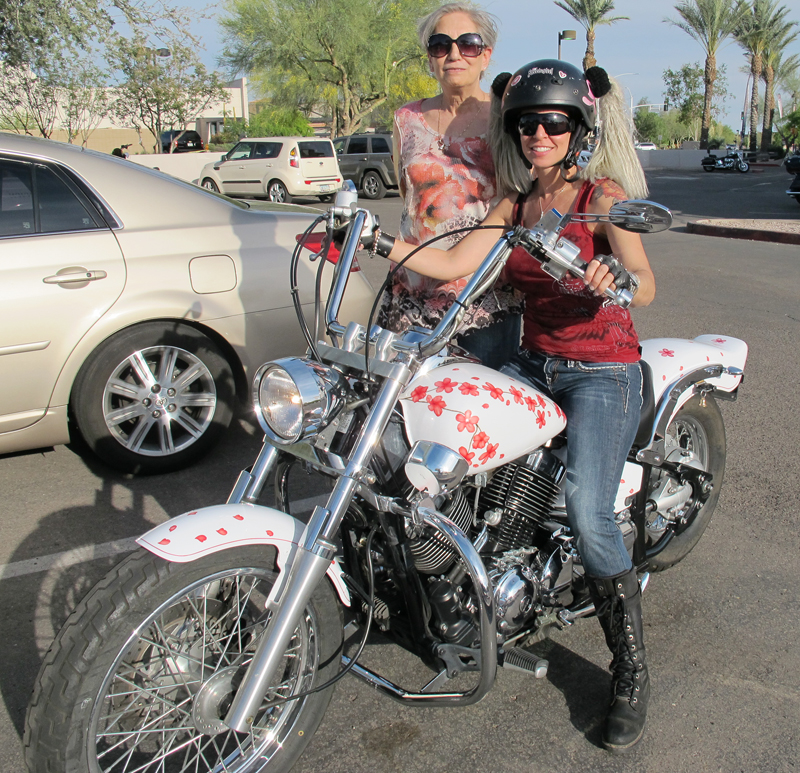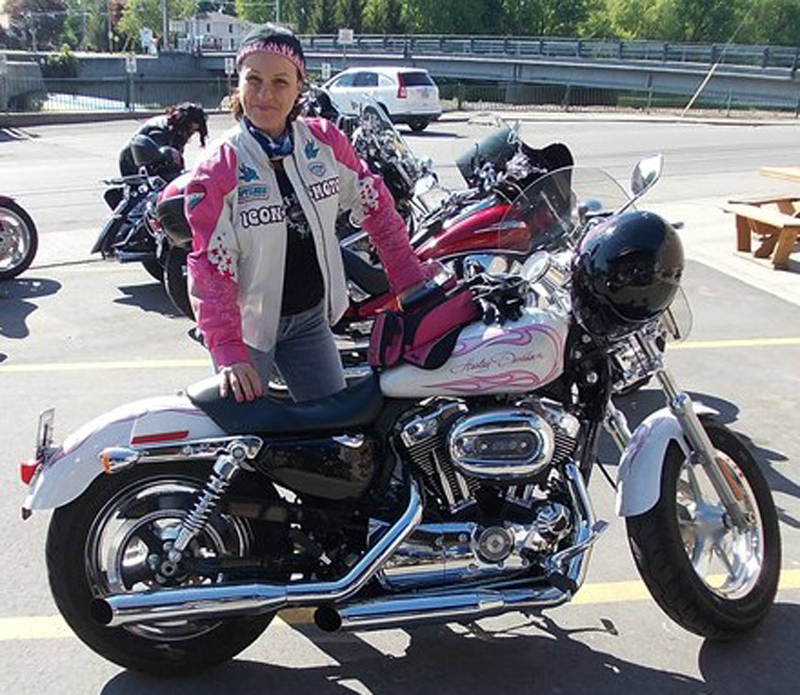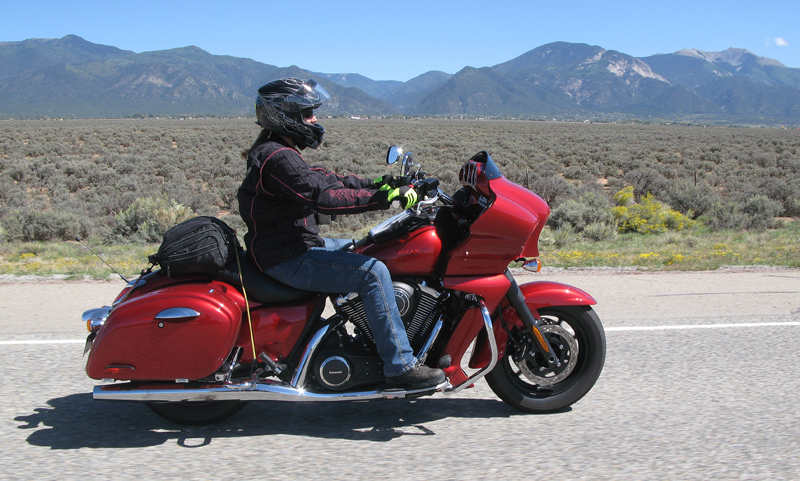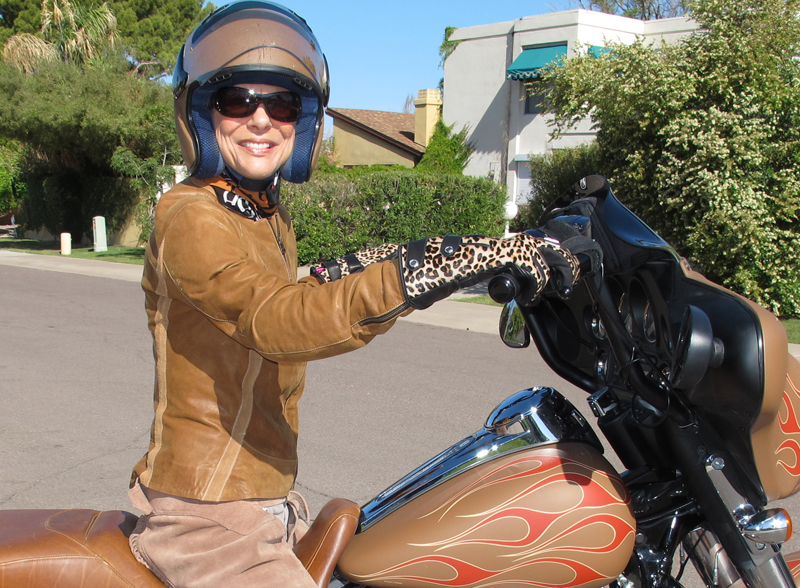 If you choose to wear a black full-face helmet with a dark visor and a black leather jacket and pants, you'll blend in with the guys and get no recognition. Go ahead and be daring!
Other ways to show that you're a girl on a motorcycle: Put a bright colored or feminine colored bungee cord around extra gear on your motorcycle- Add some sparkly bling to your bike- Choose gear that emphasizes your female figure- Add a sticker with a graphic of a woman rider to your helmet
Do you have other ideas on how to get more women interested in motorcycling? Share them in our comments section below and attach a photo.
Related Articles
National and Regional Women's Motorcycle Riding Clubs
Fastest Growing Women's Motorcycle Group Right Now
More Women Riding Motorcycles Than Ever