I'll admit I've bought in to the leopard-print craze that seems to have pervaded everything from bed sheets to duct tape. So when I saw the new Womens Catwalk Leopard Gloves from the Icon 1000 collection, I just had to have them.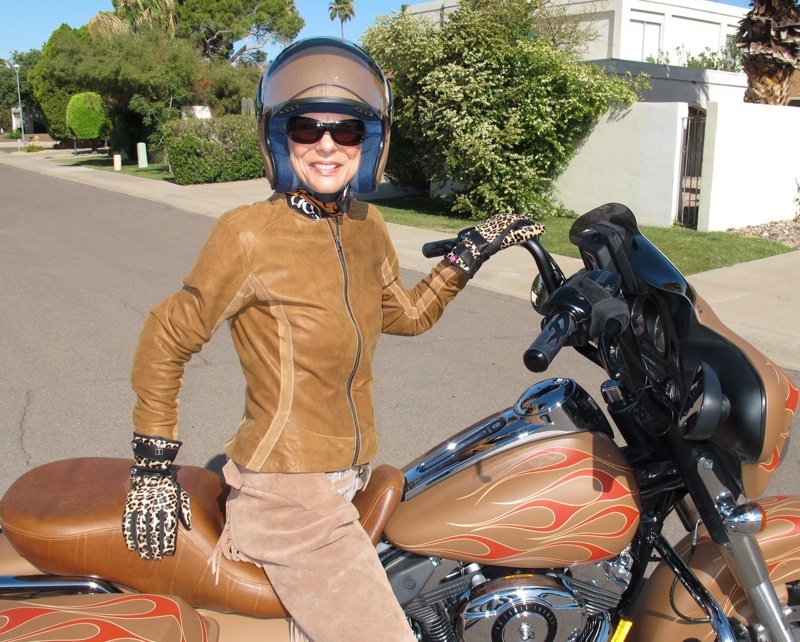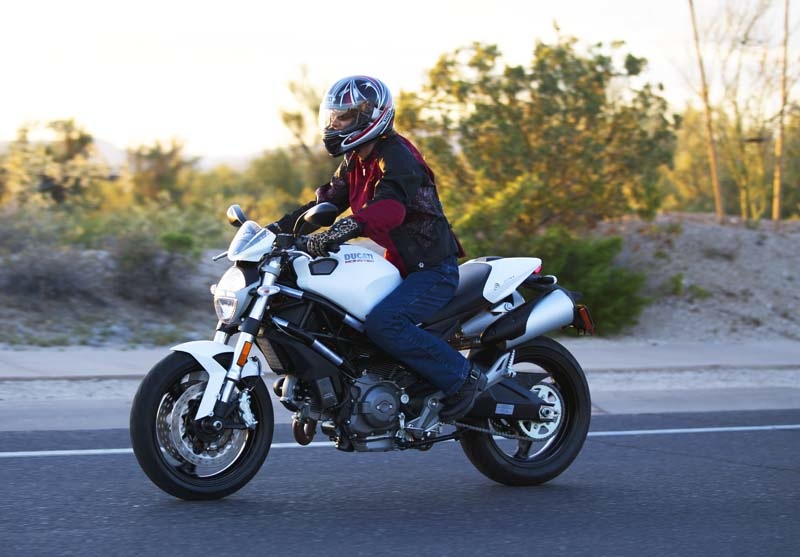 The Catwalk gloves are made of soft, unlined calfskin leather that's on the thicker side, which I like. These are not your standard thin fashion gloves. The imitation fur along the gloves top and fingers feels like the real thing—running your hand over it, you can feel the fine fibers of "hair." Although I like that the leopard pattern isnt printed on felt or polyester, I wouldn't want to get caught wearing these gloves in the rain, as Im not sure how the imitation fur would hold up.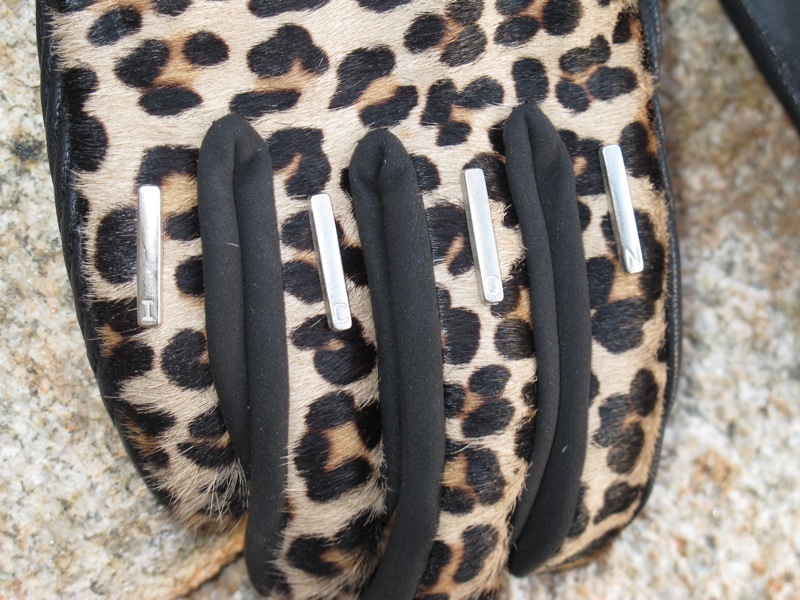 The Catwalk gloves are comfortable to wear, and the more I wear them, the more they break in. I have long fingers and thin, boney hands, so these gloves dont hug my hands very tightly. I can easily slip my hands into them, which I prefer, as it allows for some breathing room when my fingers swell in the heat and when I grip the motorcycle handgrip. I find really tight gloves can be restricting and may actually fatigue your hands.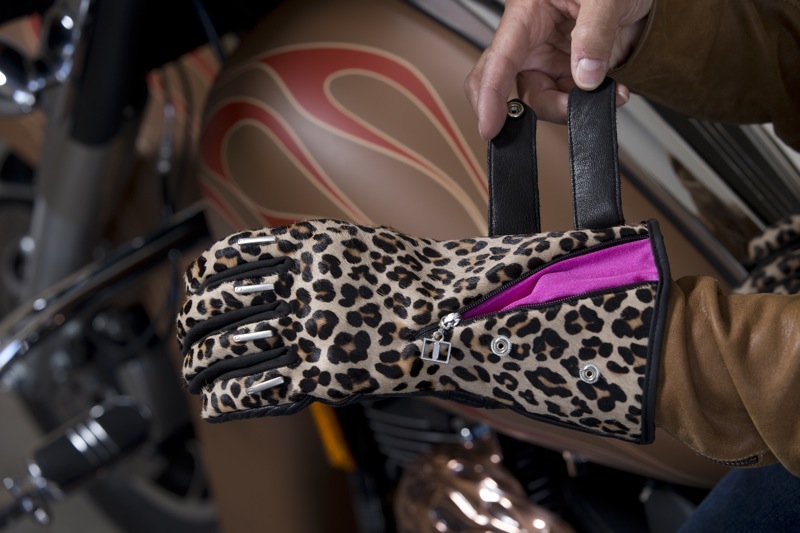 Two snaps and a zipper widen the gauntlet and reveal a sassy panel of pink satin. Although I rarely need to undo those snaps and zipper (thanks to my thin wrists), the wider opening would be great for slipping the glove over bulky jacket sleeves.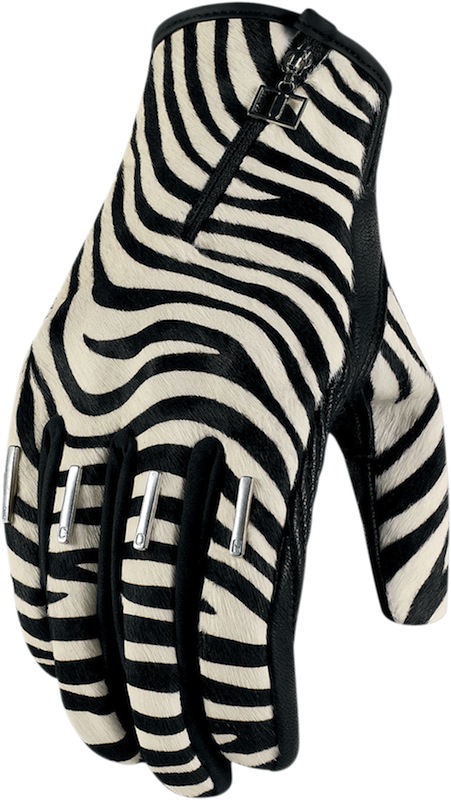 The sizing on the Catwalk gloves runs a bit small. I normally wear a size large in women's motorcycle riding gloves, but when I measured my hand and used Icon's sizing chart, it indicated I should order an XL—and I'm glad I did. While I might have sacrificed that tight, huggy"fits like a glove" feeling by choosing the XL, the length of the fingers fits me perfectly, and that's what's important. Plus, having a little more room in the gloves allows my hands to breathe in what would otherwise be a hot leather glove.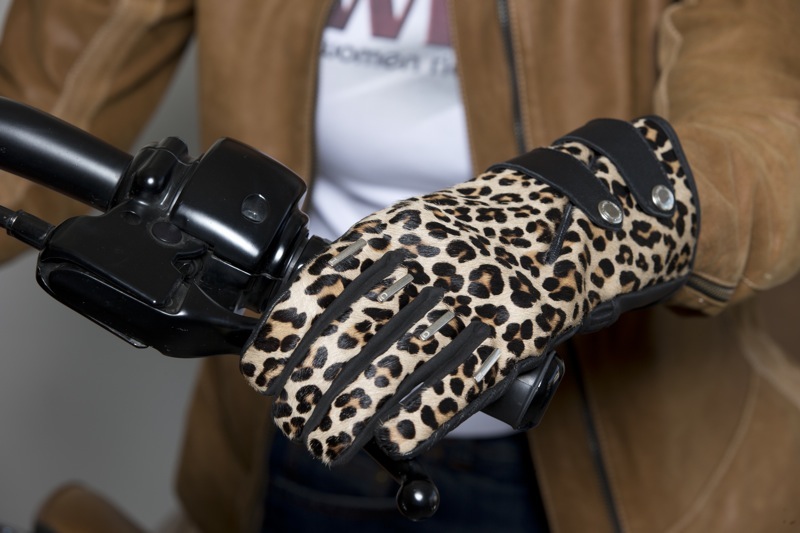 So far, I've had the chance to wear the Catwalk gloves only on short day rides, so I cant say how they would hold up after long days in the saddle exposed to the sun and elements. I wanted to get this review posted sooner rather than later, however, as I've already had a lot of women asking me where I got them! I will say that while the leather is sturdy, the "fur" might shed, and the zipper seems a bit flimsy. I may decide not to wear these gloves on long rides and just save them for those shorter jaunts where I care more about looking stylish and making a statement.
The price for the Icon 1000 Womens Catwalk Leopard Glovesis $95, while the short zebra-print style costs $75. Visit RideIcon.com to find a dealer near you.
Related Articles