Updated content on November 5, 2014.
The search for a perfect-fitting motorcycle often feels like a Goldilocks-type hunt as a rider seeks a bike that feels "just right." Seat height often emerges as a point of consideration and contention.
Sitting flat foot on a motorcycle gives a rider many advantages, not the least being sure-footed confidence when coming to a stop, especially on hills, gravel roads or other unsettling situations. Simply, you have one less issue to worry about when you firmly plant your feet, as opposed to wobbling on your toes, or balancing a 500-plus-pound machine with one foot only. Sure, you can do those, but should you have to? Do you really want to for the rest of the time you own your motorcycle?
Options abound for decreasing seat height. The hard part? Trying to select what works best for you. In no way does altering seat height mark you "unskilled" or "incapable."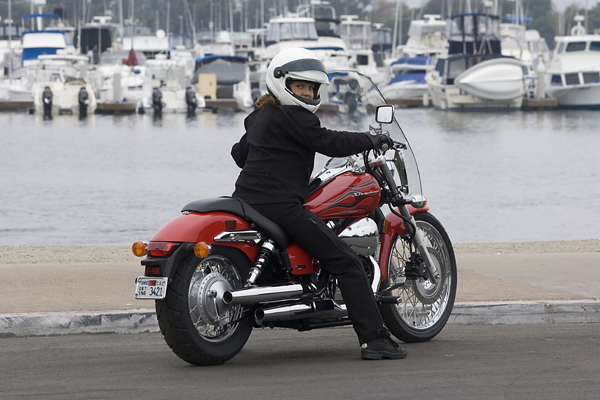 There are two main ways riders lower their motorcycle: by changing the seat and/or replacing the shocks, the bikes suspension. Trading out your stock shocks for aftermarket ones that lower your motorcycle beyond the factory settings always alters the handling of the motorcycle and should be considered with this option. Changing the stock seat for a lower one does not change the motorcycles handling and should be your first option when looking at ways to lower seat height for these reasons: 1) Its usually less expensive than suspension modifications. Labor costs to install new shocks far exceed the two minutes it takes to screw on a new seat. 2) You can usually "try out" the new seat by simply taking yours off and installing the one youre considering. A lot of dealers will do this for you right in their parking lot. 3) If you dont end up liking the new seat after youve bought it and ridden with for awhile, installing your old seat on your motorcycle is something you can easily do.
WomenRidersNow.com editor Genevieve Schmitt changed the shocks and/or seat on four out of the five motorcycles shes owned and has a lot to say about how this affected her ride. Read more in this story on replacing a motorcycles shocks.
Over the years that WRN has been in existence weve met several women riders who have added additional inches to the sole of their motorcycle boots in order to reach the ground on their motorcycle. While not recommend as the first option because, if not done properly, an added thicker sole could come off the boot or cause problems with shifting, these riders have found success.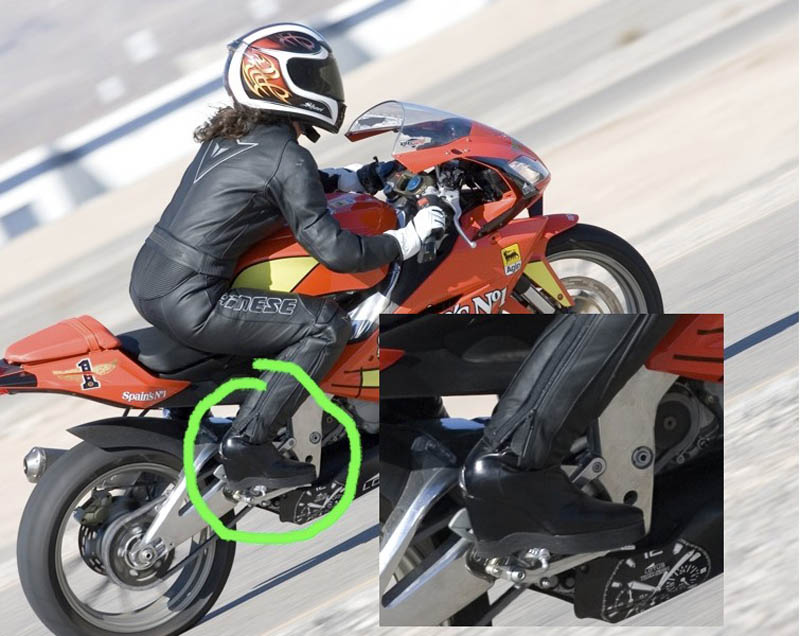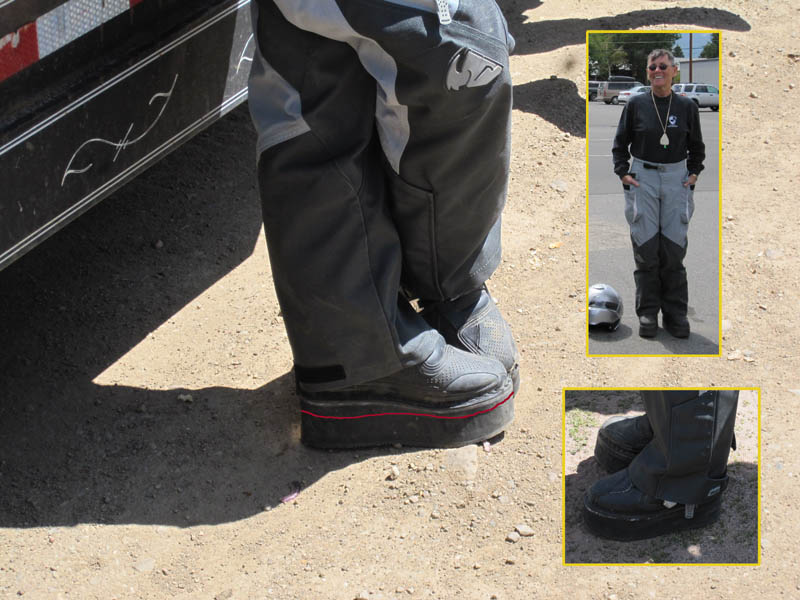 Custom seat manufacturers say the quest to shorten seat height began years ago, stemming from need but also from the desire to "look cool," especially in the cruiser kingdom. Shortening seat height increases rider safety by decreasing the chance of falling at a stop. It lowers the motorcycles center of gravity but still preserves ground clearance. And the issue is not gender specific; the scourge of short inseams affects both sexes.
Often, the quickest and easiest way to obtain a lower motorcycle seat is by opening a catalog and ordering one. The new seat replaces the stock motorcycle saddle you already own meaning you will have an extra seat at the end of the day. However, an extensive selection of motorcycle replacement seats exists from which to choose, especially if you ride a cruiser. These seats often lower your reach to the ground. Sometimes they also push you forward, decreasing reach to the brake pedal and shifter. The selection of styles (solo or double) and coverings (leather, vinyl, colors and textures) means you add a fashionable touch to your bike while decreasing seat height at the same time.
There are many aftermarket seats to choose from these days designed to fit specific models of bikes. Often, you need not look further than the motorcycle manufacturer itself. For example, Harley-Davidson offers an extensive line of aftermarket seats for its specific models, and BMW offers low seat options right from the factory. Most times, though, youll look to a specialized seat manufacturer to find what you need. Your motorcycle dealer can point you in the right direction. See our resource list of aftermarket seat manufacturers at the end of this article. And visit WRNs Seat Reviews section here.
Sometimes, finding lower seat height replacement saddles doesnt happen easily, especially with sportbikes. However, several companies can alter existing saddles to conform to specific dimensions.
Altering/Customizing Your Existing Seat
I chose this road when deciding to lower my seat height on my Honda 919 sportbike. The stock seat height is a 31.3 inches, a slight stretch for my 29-inch inseam. I sent my seat to Bill Mayer Saddles for alteration.
I filled out an extensive form answering questions such as height, weight, inseam length, and riding style (under 100 miles a day or frequent "iron butt" rider). I sent photos of how I sat on the bike with the stock seat, so they could view my seating position, reach to the ground, stretch to the handlebars, etc. My husband traced on the seat an outline of my butt as it rested there. Then I shipped them my seat.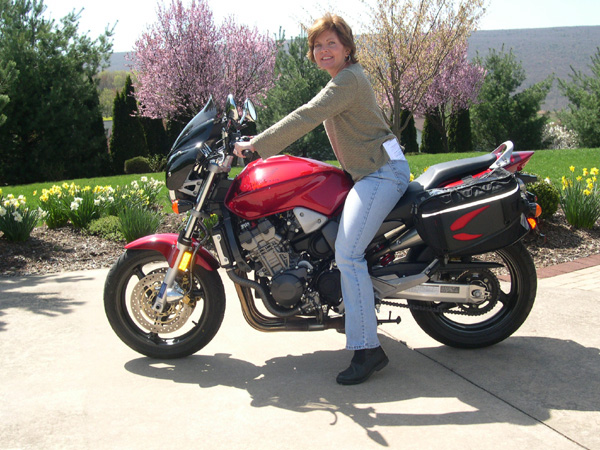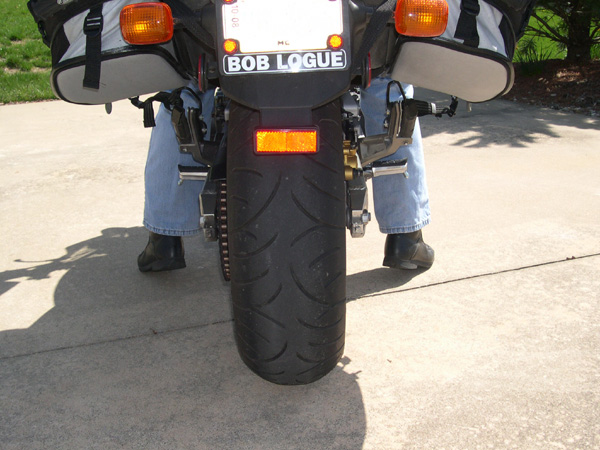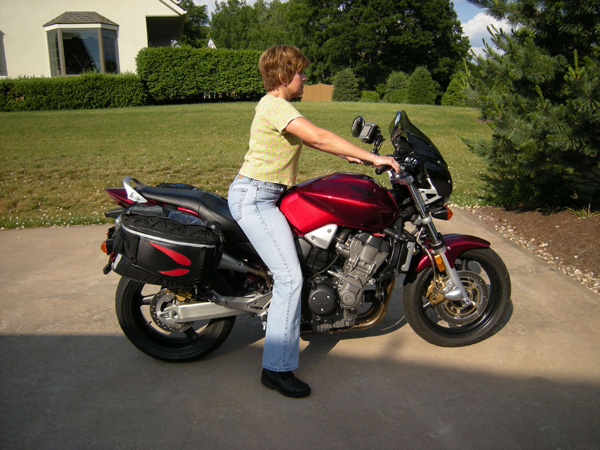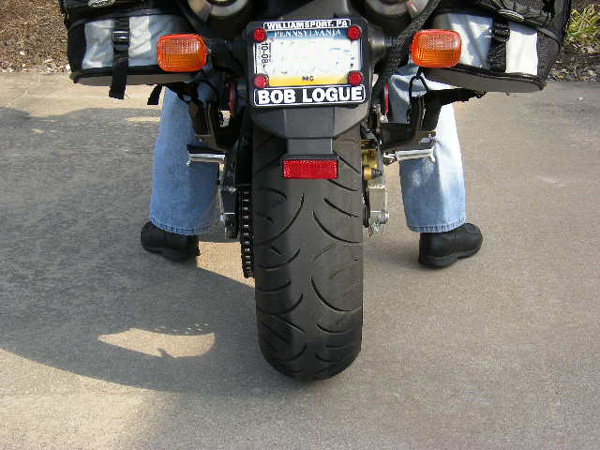 In about 10 days my new, improved seat returned. Bill Mayer Saddles narrowed the front nose section and removed some foam to make me sit lower. They also contoured a slight shelf into the seat in which my tush fits perfectly -- a custom derriere perch, if you will. My reach to the ground did shorten by about 1 inch -- not enough to make me sit flat-footed, but enough to decrease my stretch to the pavement and make sudden, one-footed stops more surefooted.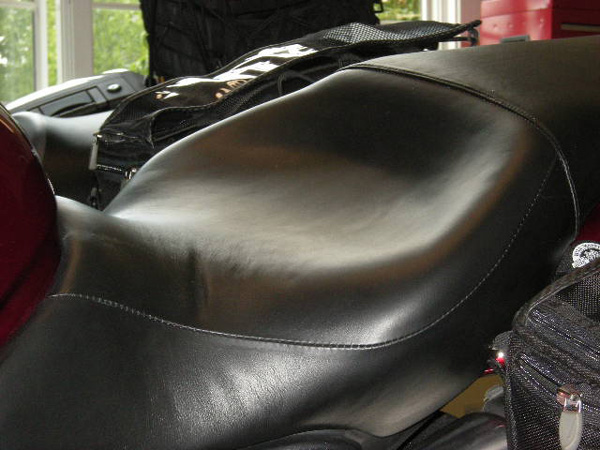 Take out foam padding? You might think less padding equals a more uncomfortable ride. Not so. Bill Mayer Saddles replaced the lost foam with special closed-cell foam (customized to a rider's weight and riding style) to give better support and comfort than stock seat foam. Though my stock seat always felt comfortable, my new saddle feels better. Plus, the new black leather cover looks and feels soft and elegant. I also found an unexpected benefit. My bike's center of gravity is now lower and it handles easier and better.
Since companies that alter an existing seat use your stock seat pan (the hard shell underneath the foam), your bike will be without a seat while waiting for the reconstruction. Also, depending on your model bike, you may not have much foam to remove to decrease seat height and obtain the results you'd like. Talk with the various companies to learn what they can do to help you.
For the fashion conscious, this would be the time to pick different colors, coverings and seat trims to gussy up your ride. Prices can range from under $200 for reusing your stock cover with new foam to as high as your imagination if you select exotic animals skins and other fancy applications.
Several BMW motorcycle models offer the no-cost option to order a seat with a height of your choice (usually shorter, average and taller) when you purchase the bike. Check the BMW website to see which of its latest models comes in a low seat option.
These companies sell their own lower replacement seats and/or offer customize motorcycle seats. Contact the companies for pricing information.
Altering/Customizing Seats