Anyone whos spent more than a few hours in the saddle knows that a comfortable and well-fitted seat is one of the most important aspects of a motorcycle, especially those used for touring. These new seats from Saddlemen and Mustang address two of the most common problems associated with stock seats—comfort and proximity to the ground.
Go "Heels Down" with New Saddlemen Seat for Harley-Davidsons
Here's a great new aftermarket seat option for smaller Harley-Davidson riders who have trouble
getting their feet flat on the ground
. The Renegade "Heels Down" Seat from Saddlemen positions the rider lower and forward, providing better control over the motorcycle and inspiring confidence while riding and stopping. The low, wide saddle is also contoured to allow a more upright standing position while stopped.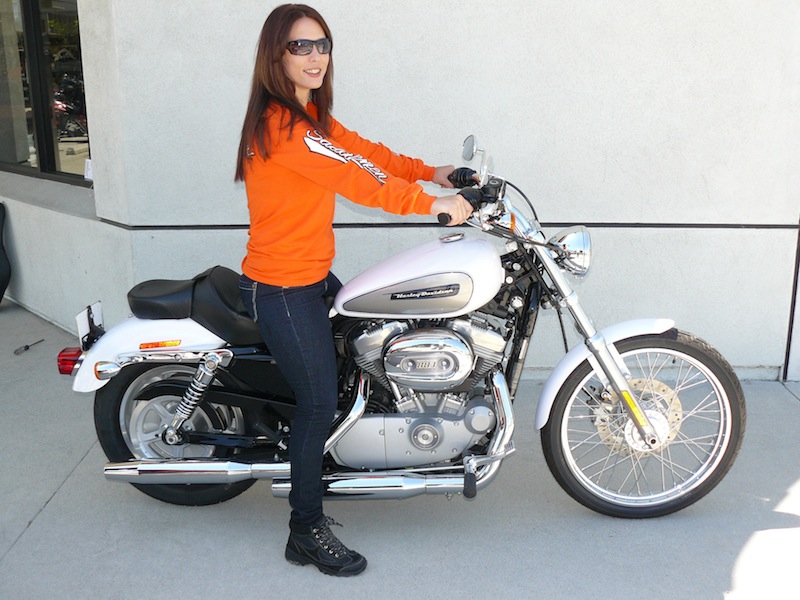 The Renegade "Heels Down" Seat includes all the features that make Saddlemen seats a popular choice for improving long-lasting comfort and style on the road. The weather-resistant SaddleHyde cover has a soft, leathery feel and offers long-term durability, while progressive density foam and SaddleGel technology ease pressure and disperse weight for better circulation and comfort.
| | |
| --- | --- |
| An optional matching driver's backrest provides extra lumbar support for the long haul. | A studded version of the seat adds some flair to an otherwise simple design. |
The Saddlemen Renegade "Heels Down" Seat starts at $230.95 and is available for Sportsters, Dyna, and Softail models. For more information, including a full application chart and pillion compatibility, visit Saddlemen.com.
On the Wings of Comfort with Mustang
Attention, current and future owners of the
Honda Gold Wing
looking for a comfortable aftermarket seat—Mustang has you covered. The
popular aftermarket accessories manufacturer
is now making saddles for Honda's cult-classic touring bike, with seats available now for the 2010-2011 GL1800 and options coming soon for the 2012-2013 model.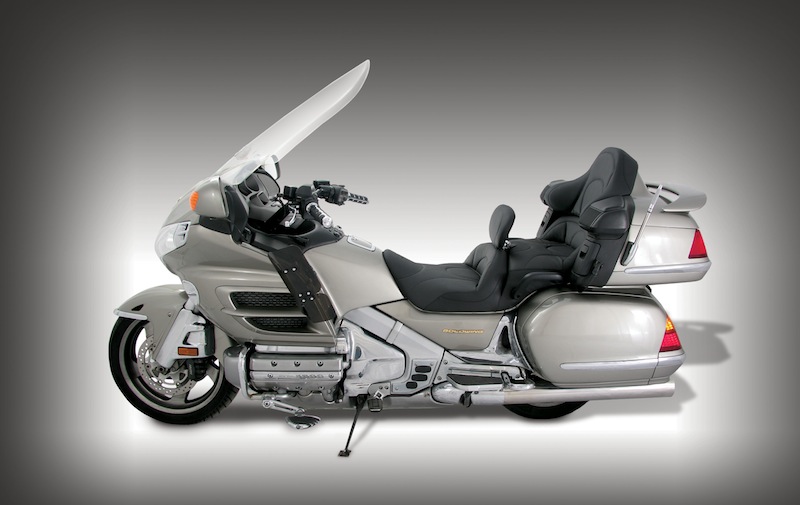 Mustang's one-piece touring seat for the GL1800 Gold Wing is 18 inches wide and 1 inch lower than stock, placing the pilot back a full inch. With a narrower nose than that on the stock version, this seat makes it easier for riders to plant their feet firmly on the ground. An optional fully adjustable driver backrest pad and post is also available, measuring 11 inches wide at the top and narrowing to 7 inches at the bottom.
The
passenger seat
is a full 18.5 inches wide, with a bucketed shape to prevent the passenger from sliding forward. An optional passenger backrest features Mustang's unique "comfort wedge," which angles the passenger's upper back 2 inches forward, as compared to the stock backrest, for more vertical support and comfort.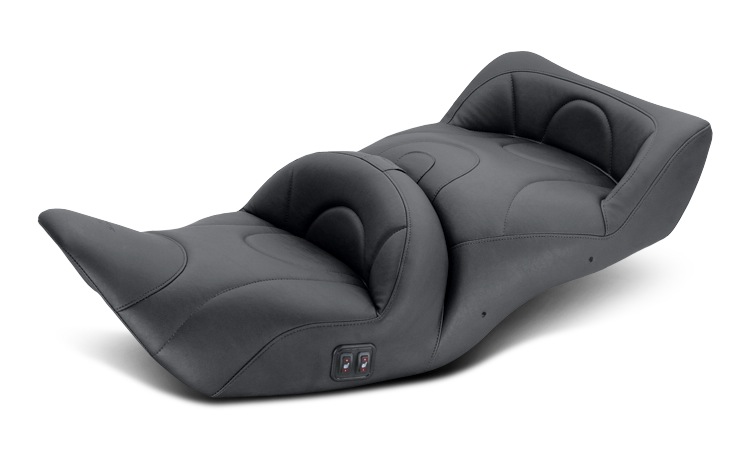 The Honda GL1800 Touring Seat allows for direct bolt-on to late-model Gold Wings. Retail price starts at $749.99, with the heated version retailing for $1,069.99. For more information, visit MustangSeats.com.
Related Articles