I'm pretty proud of the fact that at 49 years of age I still have flat abs, thanks to a lifetime of healthy eating and working out. Nonetheless, I'm a modest woman, so I'll spare you the photos of middle-aged me wearing the Freegun bra and underwear and leave that to the hot young chicks in the photo below.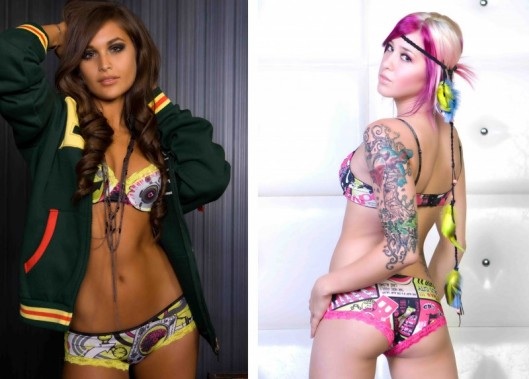 Like most riders, regardless of age, my body perspires when I'm on my motorcycle and temperatures start to rise. My everyday cotton undergarments get clammy and feel awful against my body underneath my leathers or textile jacket and pants. I started researching underwear for motorcyclists, and Freegun came up because the company is a sponsor of top female motorcycle racers Melissa Parisand Ashley Fiolek.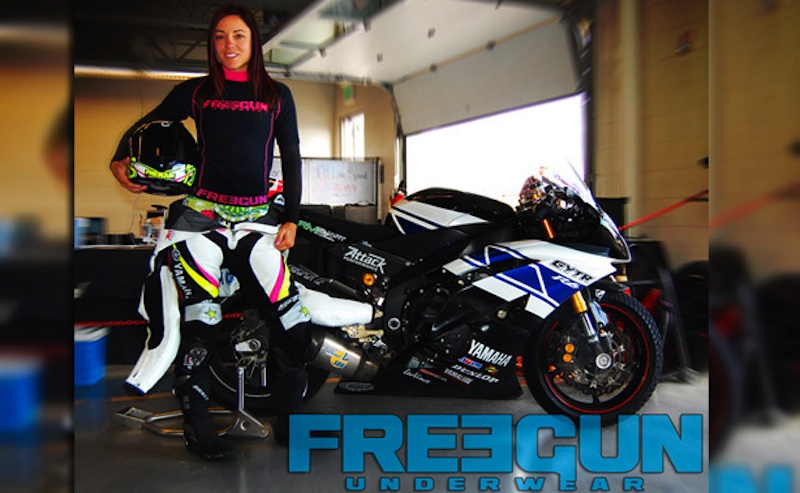 Freeguns bras and underwear are made of 92 percent polyester and 8 percent Elastane, so when the fabric gets wet, it wicks moisture away from the body so it dries up quickly.
| | |
| --- | --- |
| Freegun offers many matching colors and styles to choose from. | The thong-style bikini has lace edging that is soft against the body. |
Freegun is a France-based company with a big presence in Europe. The company started gaining momentum in the United States a few years ago, in part because the brand began aligning itself with top extreme sports athletes.
Freeguns prices are reasonable, with a bra and underwear set running $29.95. There are lots of styles for men as well. Wearing Freegun undergarments keeps me dry and comfortable, but the added benefit is that I feel young, hip and edgy—even if I'm the only one who knows I'm wearing them. See all the available styles and order online at
Freegun.com
.
Also be sure to check out this cool video of Melissa Paris—youll feel like youre right there with her in the saddle as she races around the track!