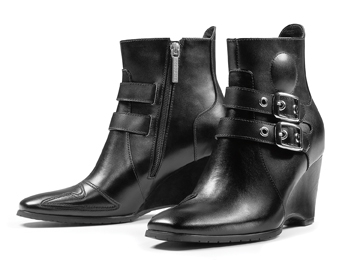 Hella is the name of the new low cut, over the ankle, wedge heel riding boot thats part fashion, part function. WomenRidersNow.com got the exclusive first look at the boot that will be available in late August.
"We at WRN are big fans of Icons cutting edge style, so were excited to be the first to showcase the new Hella boot," says WRN editor Genevieve Schmitt. "Icons Bombshell boot was so popular the company decided to do one better and adjust the design to appeal to whole new crop of riders. It even comes in brown."
To read more about the Hella boot and see it in brown, visit WRNs Product News and Reviews.