WRN has an exclusive first look at The Hella, Icons newest womens riding boot, thats not available until late August. The Hella is an attractive alternative to the clunky, heavy, hiking boot or western boot styles.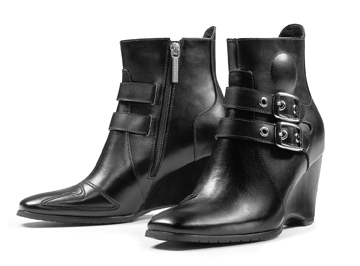 For those of you familiar with the Bombshell, Icons number one selling boot, youll know Icon is all about making a sexy, fashionable and protective riding boot. The Hella is a lower than the Bombshell ending just above the ankle. Its loaded with the support and protection a motorcyclist needs for street riding.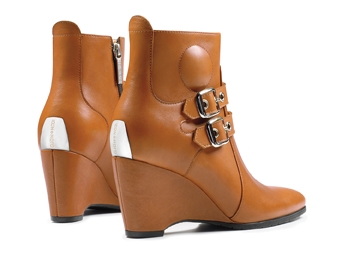 The Hella boots offer easy full zip step-in styling, padded ankle and insole protection, and a wedge heel that distributes the weight evenly. For many riders, the wedge is much more comfortable than a traditional heel to ride, stand, and walk in. The boots have a non-skid, oil resistant sole.
The Hella Boot comes in black or brown and sizes 5 to 10 including half sizes. It retails for $140. The Hella will be available in late August.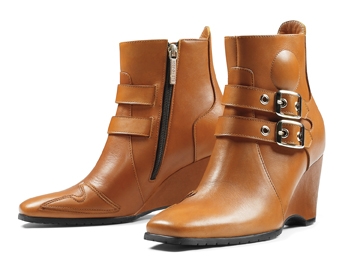 Thats your peek at whats to come. Well give you an update when we get our hands on a pair! [Editors Note: We did get our hands on a pair; read the full review by clicking here.] In the meantime, see all Icon has to offer at RideIcon.com.
Support WRN by buying from our preferred womens motorcycle gear retailer.
Related articles:
REVIEW: Icon Hella Boot
REVIEW: Icon Bombshell Boot