Icons Hella Boot comes on the heels of the Bombshell, Icons first mega stylish, sexy motorcycle riding boot that debuted a year ago to great reviews. Women who like to wear a fashionable high heel boot when riding couldnt rave enough about the Bombshell. Ive seen women on cruisers and sportbikes wearing the Bombshell boots.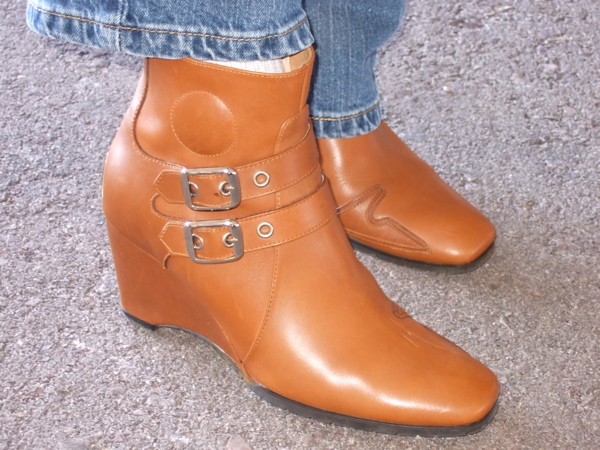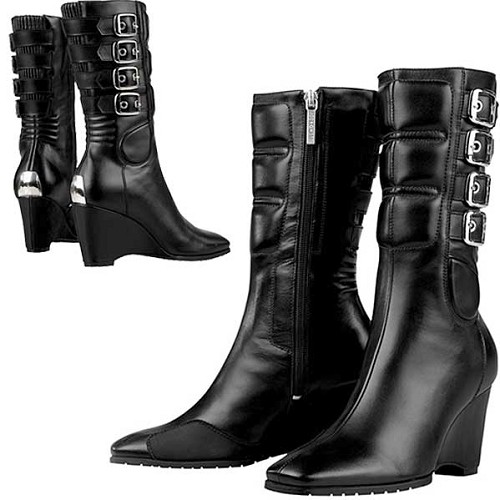 This summer, Icon came out with a sister to the Bombshell, the Hella boot, and Ive been testing it the last few months. Icon representative Brenda Trumbo says the idea behind the Hella and the Bombshell was to target high heel wearing women and get them a "high heel" look, but safe and protective. The words "safe and protective" are relative. Obviously, these are not your typical black, steel toed, waterproof boots loaded with armor. They are, however, about as safe and protective as youll get in a boot thats this stylish. And if high heels and style are what youre after on your bike, you might consider these.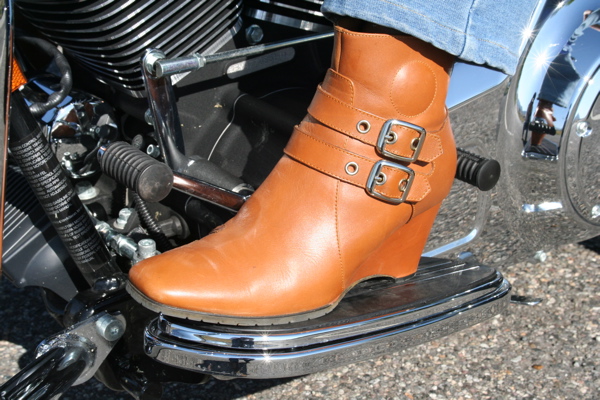 Im a brown wearing woman, so I was excited when I saw Icon decided on this color. It also comes in black. While the boots look narrow, I had plenty of room in the toe area and I have a wide foot. Like the Bombshell, each Hella boot comes with an extra piece of leather reinforcement sewn in on the toe area to take the abuse the gear shifter peg does to the leather in that spot over time.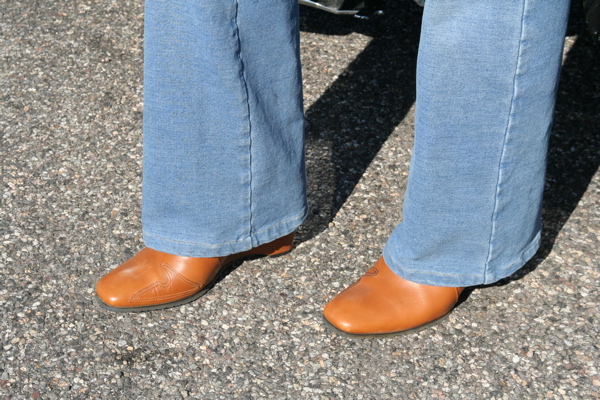 The boots are made of a premium grade cowhide leather that feels thick and sturdy. The boots are a bit stiff when new, particularly in the shin area the top edge rubbed on my shin because it didnt give but after several times of wearing the boots, that part loosened up. The boots feel most comfortable when theyre worn in a bit.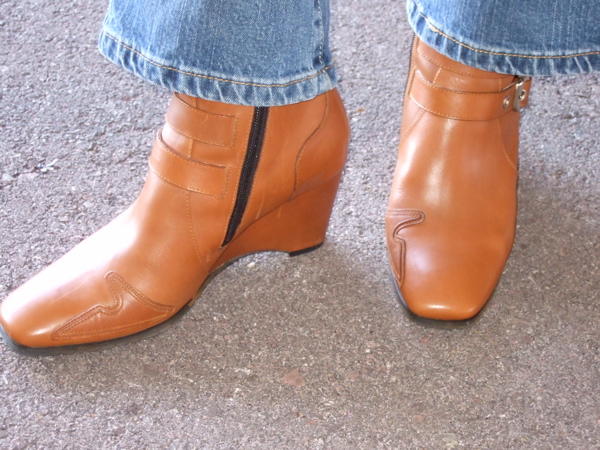 The boots slip on easily with a side zipper. The wedge heel, which is 3 inches, is what makes these boots wearable for a long period of time, longer than a normal high-heeled boot. The wedge distributes your weight so not all of the pressure is on your toes. I walked around the Sturgis rally all afternoon without my feet aching like they do when I wear a high-heeled fashion boot over a few hours.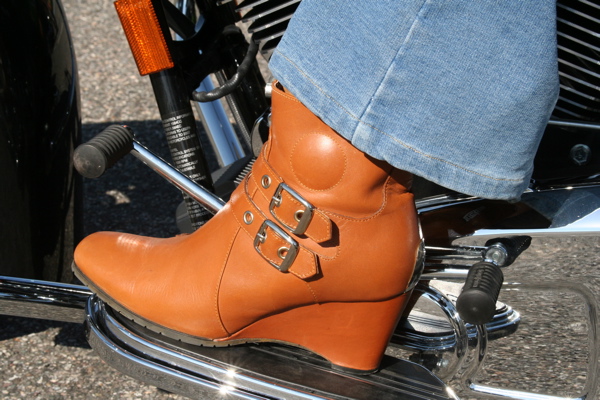 Icon built in some protection features. The round circle by the ankle area is a sturdy piece of padding on either side of each boot for protection there. The toe area, while not steel, is reinforced enough that I couldnt press into my toe with my thumb. The heel area is also reinforced the same way. The heel is covered in a metal plate – part style, part extra protection.
| | |
| --- | --- |
| The ankle padding is shown in this picture. | The metal plate has Icon Moto etched on it. |
For a woman rider, a large part of her confidence with a motorcycle comes from feeling that her feet and legs are planted enough that she can trust them with the weight of a motorcycle. I found wearing these boots when riding my big Street Glide, I had to very careful about where I stopped and do it slow and methodically because the three-inch heels are high and have a much smaller footprint than the low-heeled Frye boots I normally wear. The non-skid oil resistant rubber sole on the Hellas is a plus. I had no problem maneuvering my motorcycle around a parking lot with them.
| | |
| --- | --- |
| The soles of my Hella boots before I put them through their paces. | There is a little notch between the heel and toe area specifically to rest your feet on the motorcycle foot peg. |
Ive only worn these boots on short day rides when I knew I wouldnt encounter any bad weather. Theyre not waterproof so I wouldnt use these on a long trip. I treated them with a leather protector, like I do all my leathers so the boot surface resists road grime and water stains. The Hellas are so comfortable Ive worn them to social functions when I wasnt riding my bike.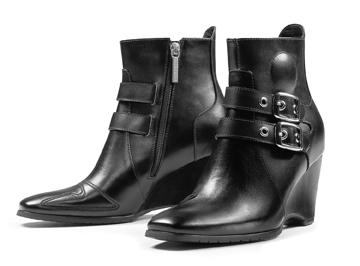 The Hella boots sell for $140 and come in black and beretta (brown) as mentioned earlier. Visit RideIcon.com to find a dealer near you.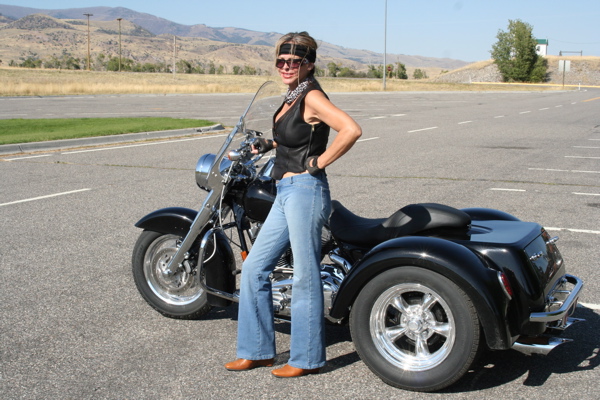 Support WRN by buying from our preferred womens motorcycle gear retailer.
Related Articles
Apparel News: Hella Boot Released
REVIEW: Bombshell Boots from Icon