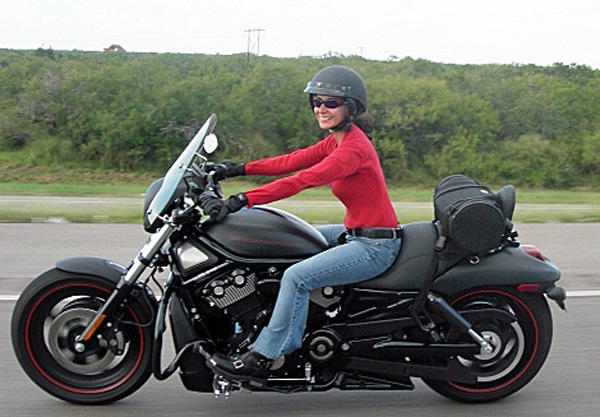 Preliminary data collected by the ongoing 2008 Motorcycle Industry Council Owner Survey suggests that more Americans are riding for transportation, not just recreation, and that a greater percentage of women are taking to two-wheeling.
Through the first three quarters of 2008 the survey was finding a 29 percent increase in the percentage of female owners, compared to 2003. That last survey found that 9.6 percent of owners were women. Over the first nine months of 2008, the number had grown to 12.4 percent.
"Final figures will have to wait until the MIC Owner Survey is complete," said Cam Arnold, MIC vice president of communications. "The survey began in January and will end in December. However, we are getting indications from the preliminary results that some of the market trends we have been noting anecdotally will be confirmed. We look forward to unveiling all the completed data in spring."
WRNs Genevieve Schmitt is thrilled about the new women riders statistic of 12.4 percent. "This confirms what those of us in the industry have been observing over the last five years, that many more women are riding their own motorcycles than ever before."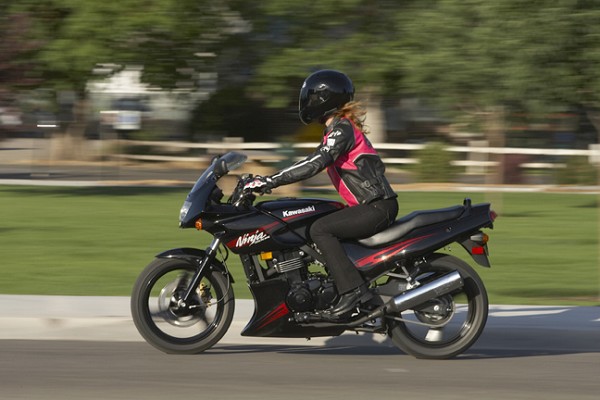 Jan Plessner, Kawaskis Manager of Public Relations said, "I am very excited to hear that the number of female motorcycle purchasers has jumped almost 3 whole percentage points. This definitely reinforces what we are seeing out there. Its great! For Kawasaki, 16.5 percent of our small and mid-size motorcycle customers are women. I think we are only just starting to tap into the potential womens market."
Schmitt attributes this growth to womens earning power and wealth that has skyrocketed in recent years. "The majority of our readers are 41 to 50 years old," says Schmitt. "The kids have left the nest, theyre comfortable financially, theyre now looking for an outlet to express themselves. For many, riding a motorcycle is that outlet providing the empowerment and freedom theyve been craving all their lives. WomenRidersNow.com fills the information void for all these women hopping in the saddle of their motorcycle."
Other preliminary results from the 2008 MIC survey suggest that pure pleasure was the No. 1 reason for riding motorcycles. However, commuting/errands is currently in second place in this years survey, up from third place in 2003. With fuel prices dramatically lower during the first part of the fourth quarter this year, compared to summer, this figure, like all the others, may vary after the survey ends this month.
Two age indicators were headed in positive directions for the industry, through the first nine months of the survey. The average age of owners appears to be leveling off. In 1990, it was 32. In 1998, it was 38. In 2003, it was 41. The preliminary number for 2008 is only one year older at 42. Also, the survey is currently finding that theres an increased tendency to buy new motorcycles. The average age of the motorcycle has declined, from a peak of 13.2 years in 1998, to 11.7 years in 2003, and to 10.8 years so far in 2008.
This is the first time that the MIC Owner Survey is being done over the Internet, instead of through random phone calls. Using the Web reduces costs, increases speed, and will make it possible to survey owners more frequently. The Motorcycle Industry Council is a not-for-profit, national trade association representing manufacturers and distributors of motorcycles, scooters, motorcycle/ATV parts and accessories, and members of allied trades, located in Irvine, Calif.