Editors Note: Other than the childrens book listed below, we have not actually read these books. The write-ups come from scanning the pages and/or from the press release. The books looked interesting enough to pass along to you.
We always get excited when new books come into our office because were big book lovers. We think any of the ones listed below would make a great gift this holiday season for any rider, male or female. The five titles listed below explore motorcyclings culture from its roots in Americana to todays adventure lifestyle.
From A Womens Perspective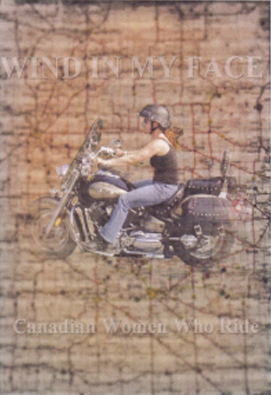 "Wind in My Face," by Dorothy Bush narrates the story and motivations of the woman rider through a series of interviews with a diverse group of female motorcycle enthusiasts. Traveling throughout Canada, Bush collects stories, photographs, and advice from women who have stepped outside societys compartments and hit the open road. Along with the personal stories, this 84-page book contains illustrated maps with route directions of these most memorable rides in Canada.
"Wind in My Face," is published by Duffie Books, and is available in paperback for $24.95 or as an e-book for $14.95. Visit DuffieBooks.com or call 607.821.2565.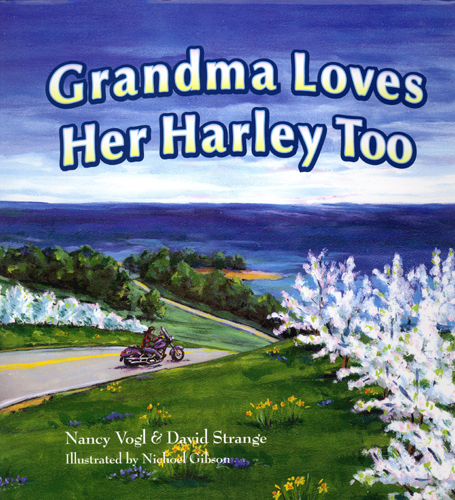 "Grandma Loves Her Harley Too," is a companion to the childrens book "Why Grandpa Rides a Harley." In this motorcycle-themed storybook, Nancy Vogl and David Strange address the reasons why women ride. Illustrated by Nichoel Gibson, this childrens book tells the story of how a woman rider answers her granddaughters question, "Arent you scared to ride it? Besides that, youre a girlÉyoure a grandma, for goodness sakes!"
"Grandma Loves her Harley Too," is an adorable book for a grandmother who wants to share her love of motorcycling with her grandchildren. Its published by Cherry Tree Press and is available in hardcover with a list price of $16.95. Visit CherryTreePress.com or your local Harley-Davidson dealership to see if its available there.
Not Just Tranportation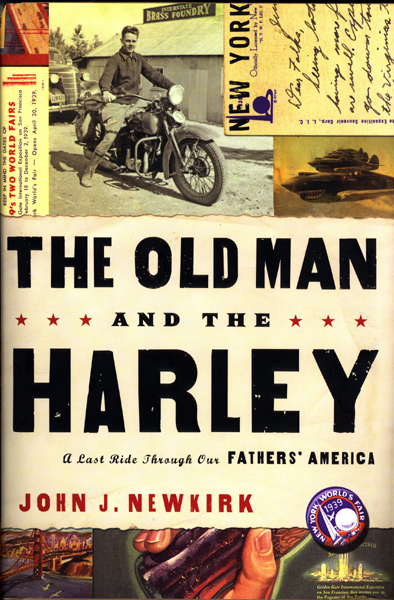 "The Old Man And The Harley: A Last Ride Through Our Fathers America" is a heart-warming story of John J. Newkirks then 19-year-old father, Jack, as he rides across the country on his rickety Harley-Davidson VL Big Twin in 1939. Nearly seven decades later, author Newkirk retraces that journey with his aging father, Jack. The results make up the story in this book, a hybrid of Tom Brokaws "The Greatest Generation," and Tim Russerts "Russ and Me." Each passing mile brings new discoveries for John.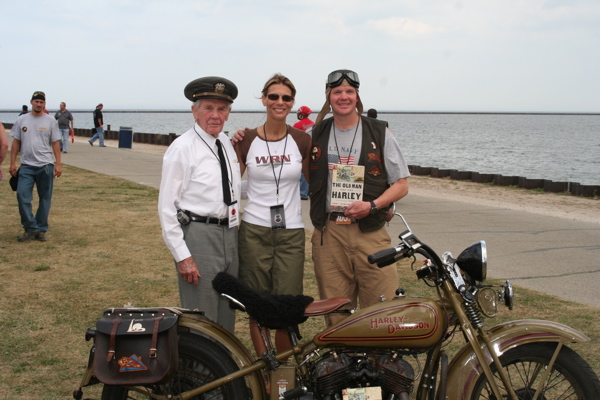 This 382-page book celebrates 20th Century America through the open road that can only be experienced on a motorcycle. Its the perfect gift for a husband or boyfriend whos motorcycling roots run deep in the family. "Old Man And The Harley," is published by Thomas Nelson and is available in hardcover at a variety of major bookstores or online for $24.99.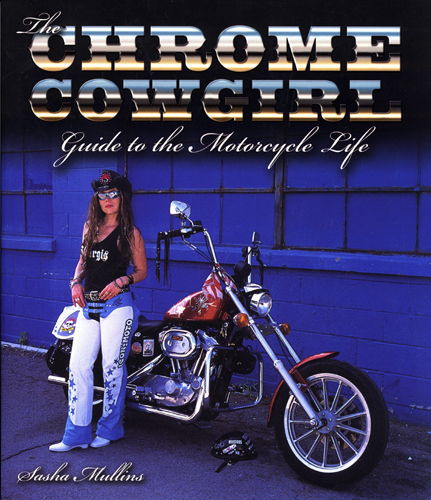 "The Chrome Cowgirl Guide to Motorcycle Life" by Sasha Mullins details the life of a self- described "windsister." In this 192-page book, Sasha chronicles her life riding "Tigerlily," a Harley-Davidson Sportster, through photographs, road diary entries, how-to lists, and more. Chrome Cowgirl is a compilation of life experiences written to inspire other women to "ditch life as you know it" and become a "windsister." "Chrome Cowgirl" is available in paperback for $24.95 at MotorBooks.com, or you can visit ChromeCowgirl.com to read a sample chapter.
Two-wheeled Fiction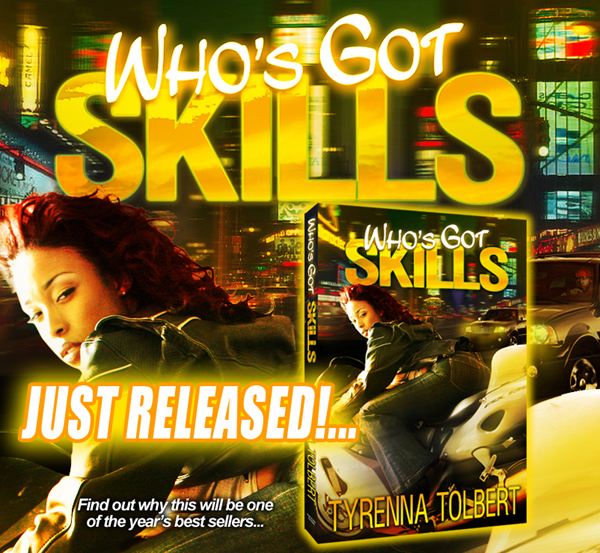 And heres a motorcycling book we dont see often, a piece of fiction centered around the two-wheeled lifestyle. "Whos Got Skills" is about an eye-catching, entrepreneurial woman who rides a motorcycle, falls in love with the enigmatic guy and is attracted to another egotistical guy who frequents the neighborhood bike hang out. One is an undercover cop and the other is a contract killer. As she gathers pieces to the puzzle, she hopes that with the lure of the highway and any luck she will live long enough to tell about it. Women are depicted as strong characters who can be the heroine and just as savvy as their male counterpart.
Author Tyrenna Tolbert is a mother, single parent and Army reservist as well as a rider of a 2001 Kawasaki 6R. Tyrenna is new to the literary scene, but wants to entice and put an unusual twist on how women are portrayed as characters.
"Whos Got Skills" is 308 pages and is priced at $14.95. It can be ordered from Branchrystinepublishing.com, Amazon.com, Target.com, among other e-book retailers.
Some Other Books About Motorcycling:
Travel Books from Whitehorse Press
Review: Streetbikes: Everything You Need to Know
Review: The Art and Science of Riding Well
A Hodge Podge of Books
Kids Motorcycling Books