If you could read a book that described the art and science of riding really well, wouldnt you want to have it? Well, we were so excited when we received "Stayin Safe: The Art and Science of Riding Really Well" because it explains the ins and outs of why things happen on a motorcycle and how we can capitalize on that to be the best rider out there.
The book is written by Lawrence Grodsky whos name may seem familiar. Larry wrote the Stayin Safe colunn in Rider magazine from 1988 until his untimely death in 2006. This book is a compilation of the best of Larrys columns, plus some added tips.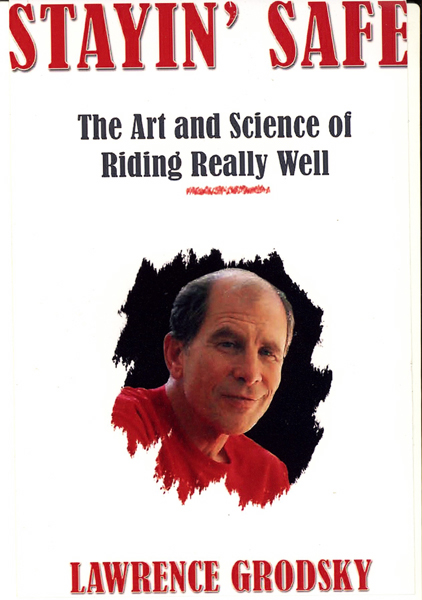 Believing that experiencing the thrills of motorcycling riding and riding safely were not mutually exclusive, Larry devoted his career to the development of better riding skills. He knew that riders who gained competence in both mental and physical riding skills would be safer riders.
Compiled by Pete Tamblyn, Larrys friend and fellow instructor in his Stayin Safe Motorcycle Training program, the articles are grouped by topic with sections on street strategies, safety gear, instructor training and riding techniques such as braking, cornering and smoothness. There are also some personal stories which give a glimpse of Larry himself. To add context and dimension to the articles, Pete contacted Larrys friends and colleagues to write personal introductions for many of the articles.
While it is packed with information useful to both novice and experienced motorcyclists, this book is not structured as a how-to guide to motorcycle proficiency. Rather it is a collection of thoughtful essays to be read and savored individually. This hard cover books runs 352 pages and is published by Whitehorse Press. To order, visit Whitehorsepress.com. Price is $24.95.