Two places I love riding are the southwest and the Alps. OK, Ive never been to the Alps, but I hope to soon because I know Ill love it. Who wouldnt? The Alps are home to the some of the worlds most spectacular motorcycle riding roads. If youre a travel-minded rider, the Alps are probably on your "bucket list."
Dont Leave Home Without Them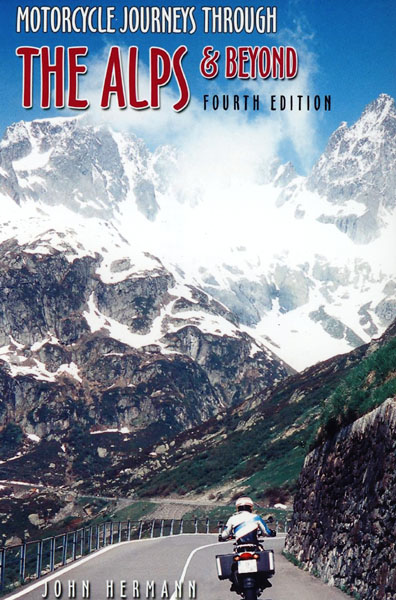 "Motorcycle Journeys Through The Alps and Beyond" is the fourth edition of the classic book by Alps expert John Herrman. The 416-page full color book shows you how to find every alpine road in the area including hidden road treasures even the locals dont know about. I know I wouldnt leave for a journey there unless I consulted this book first. Hermann brings nearly 100 dream trips to life. His fun to read text has been thoroughly refreshed in this fourth edition with many new trips including some to the Pyrennes and Picos de Europa mountain ranges. The full color maps now have mountain relief background so you can preview the topography. Spectacular new photos have also been added, and contact information for the all the places listed has been updated.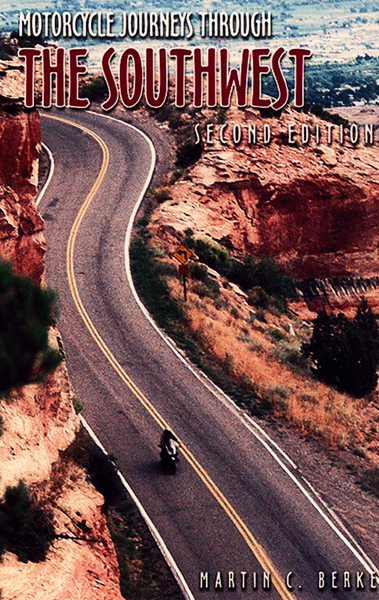 "Motorcycle Journeys Through the Southwest" is now in its second edition. Its written by motojournalist Marty Berke who guides readers through the great roads that make up the breathtaking southwest region of the U.S. From popular scenic byways like the Million Dollar Highway and Route 66 to small, no-name two-lane roads, Berke covers it all in this 318-page book that includes black and white photos. "Motorcycle Journeys Through the Southwest" is for those who want to avoid tourist traps (dont we all). While Im not particularly fond of guided tours, Im smart enough to know to buy a book written by an expert motorcyclist proficient in the area I wish to tour on my own. The author has done the legwork for me.
These two books are part of an ongoing series of travel guides that are must haves if you plan to visit a particular area. Theyre published by Whitehorse Press, a wonderful publishing company in New Hampshire, that continues to turn out some of the best motorcycling books around. The company also sells lots of gear youll need for motorcycling travel from small gadgets to clothing. Visit them at WhitehorsePress.com. Youll find ordering information about the two titles mentioned there as well.
Reading for the Road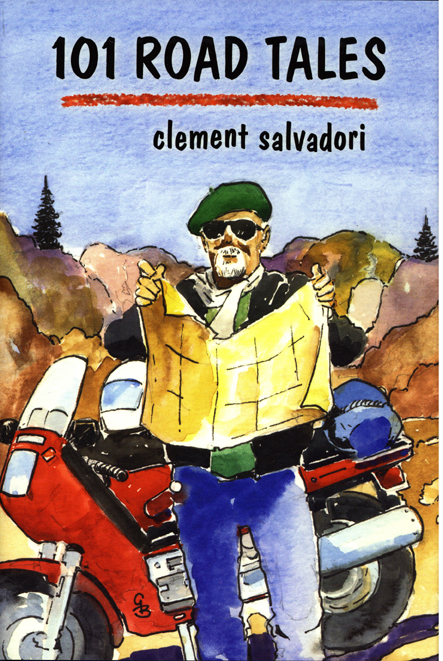 Also from Whitehorse Press is a book to take along on the journey entitled "101 Road Tales" by Clement Salvadori. If the author seems familiar its because Clement has been entertaining readers of Rider magazine since 1988 with his column entitled Road Tales. This book is a compilation of his most popular columns containing true tales from the road spun by an observant and experienced traveler. Clement can make a quick ride on the back roads near his home just as entertaining as a trip across the country. Theres a reason Clements been writing the same column for the same magazine for 20 years. Hes magnificent when it comes to capturing the true essence of riding.
"101 Road Tales" is cleverly illustrated by Clements long-time friend Gary Brown. Visit WhitehorsePress.com for ordering information.