Much like motorcycle eyewear, women often have to sacrifice style for function when it comes to motorcycle boots. ICON is out to change that. The companys new motorcycle boot called the Bombshell (part of the Bombshell collection that includes a jacket, pants and chaps) is a functional and fashionable alternative to traditional low-heeled motorcycle boots. They are stylish enough to wear for a night out on the town – no one would ever guess theyre motorcycle boots.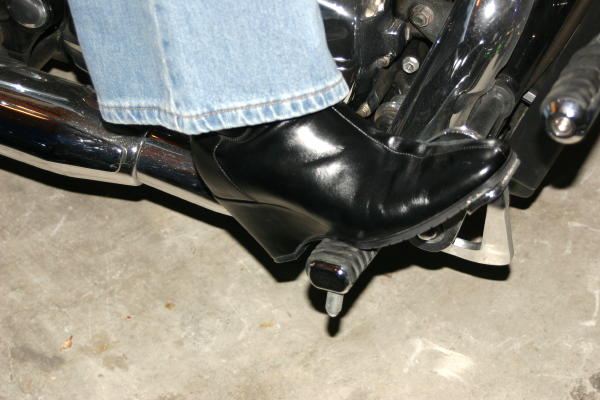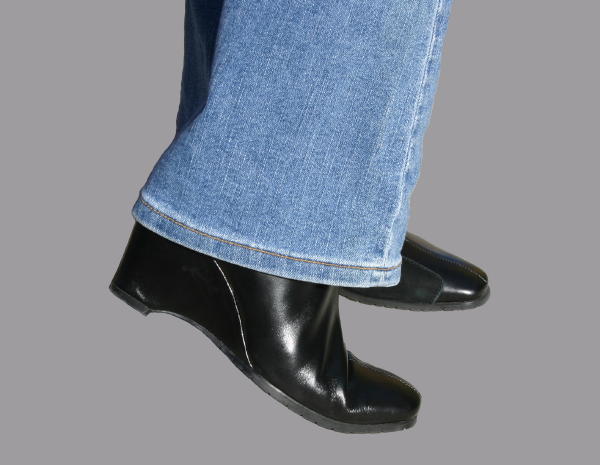 The boots are made of premium grade leather thats sturdy and lightweight so theyre easy and comfortable to wear. They zip on and off with minimal effort thanks to a sturdy zipper you can grasp easily that doesnt tear up your fingers when pulling on it.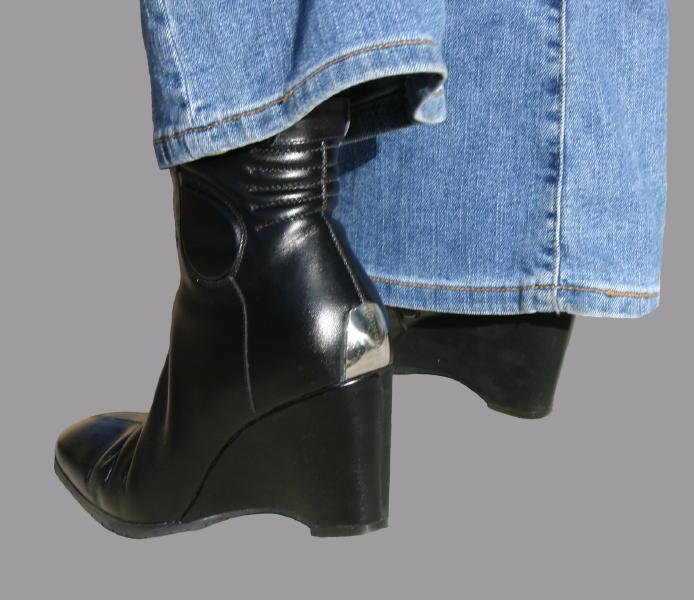 The ribbed calf-expansion panel and internal ankle padding provide added comfort and support. While I dont have the most skinny calves, I was able to fit comfortably in these boots. However, they may not be for everyone as the calve expansion panels are not very forgiving only stretching a minimal amount, and the buckles are more for styling. You could tighten them a notch for skinnier calves, but loosening them doesnt do much to the size. A protective heel plate on the back of each boot displays the words "ICON MOTO." It is a nice touch, but I dont know how much protection this plate would provide other than preventing scuffing.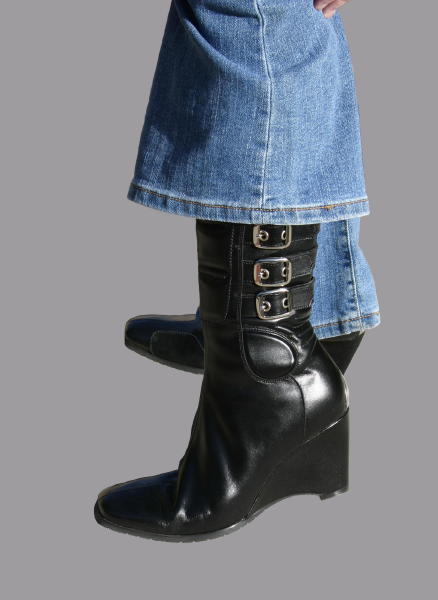 The inside of each boot has a reinforced suede toe shifter area with the suede extending all the way to the heel covering the heel. Reinforcement in the toe of a boot is a good thing; I can only imagine all the damage the shifter would do digging into this soft leather. But Im afraid this suede patch may not be sturdy enough as it really took a beating after minimal use. Suede looks good, but a leather reinforcement patch may have been more practical. But then again, ICON is trying to combine practicality (i.e function) with fashion and that is not an easy task.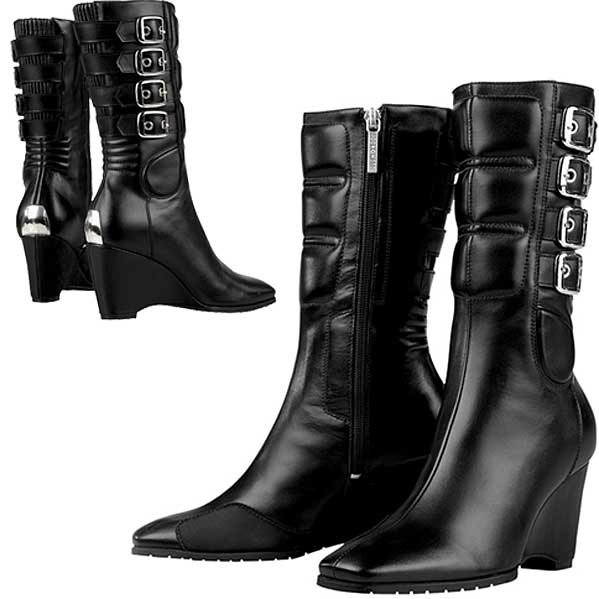 When I wore these boots riding, I wasnt sure if Id be able to shift gears adequately. Anyone whos worn high-heeled boots knows the high heel makes it hard to angle your toe under the shifter. For that matter, fat-toed flat-soled boots can render the same problem. Because the Bombshell boots have a wedge-style heel (essentially an almost flat sole surface), it was easy to angle my toe (and a small, narrow delicate toe at that) under the gear shifter. Also, the wedge-heel didnt catch when I went to rest it on the foot-peg. The rubber sole kept my feet planted on the peg and didnt interfere with normal riding functions.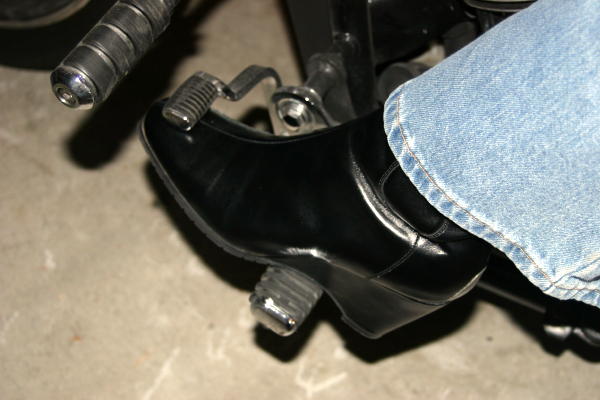 While even a low-heeled motorcycle boot can become uncomfortable after a full day of riding, the ICON Bombshell boot provided enough comfort and support for me to wear all day long. My feet werent sore after wearing them for several hours. However, if youre not used to wearing a wedge-heeled shoe, you may experience different results.
The heel height is a good 3 inches so if you prefer a little style with your riding gear or need some extra height ICONs Bombshell boots are perfect. They not only look great, but I felt very sexy wearing them (as opposed to my non-heeled motorcycle boots which dont make me feel very sexy). I like feeling tall and enjoy wearing heels when Im not riding, so given a choice Ill take the extra inches to feel tall and stylish while riding as well. I also felt confident they were giving me adequate protection when street riding – not slipping on the pegs, a solid rubber sole, and decent ankle protection.
Available in black, sizes 5-10. MSRP: $170. Visit RideIcon.com for more information, and to check out ICONs entire product line.