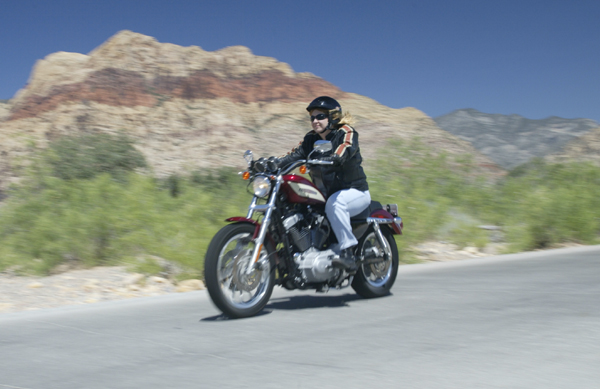 To help encourage and inspire even more women to take life by the handlebars, Harley-Davidson is introducing two initiatives: Let Freedom Ring promotion and We Ride – The Harley-Davidson Guide for Women. The number of women who have purchased new Harley-Davidson motorcycles has tripled over the past 20 years, with women now accounting for nearly 12 percent of new Harley-Davidson motorcycle purchases.
Let Freedom Ring
Let Freedom Ring is the first of its kind promotion by Harley-Davidson, created to encourage women to learn to ride and help celebrate women who have a passion for freedom and adventure on two wheels. The promotion is available only to women who have graduated from a Riders Edge course and purchased a new Harley-Davidson or Buell motorcycle between June 2, 2008, and October 1, 2008. Eligible women will receive a sterling silver ring custom-designed by Karen Davidson, daughter of Harley-Davidson styling legend Willie G. Davidson and great-granddaughter of one of the companys founders.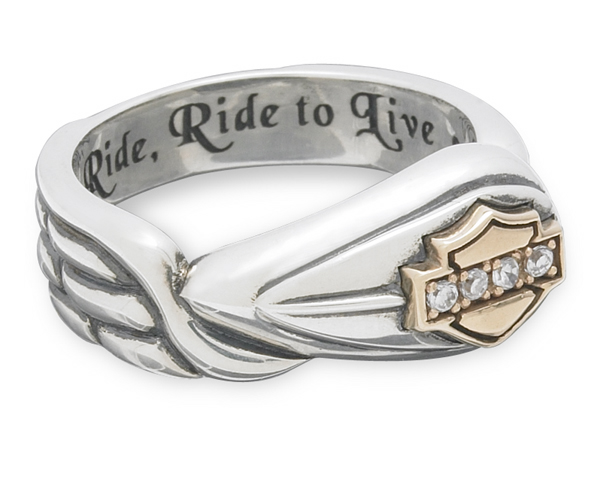 WRN editor Genevieve Schmitt received one of the rings to help promote it. "Harley-Davidson has gone all out with this ring. Its incredible," says Schmitt. "This ring is destined to become a collectors item long after the promotion is complete. What a great time to get behind the bars for the first time and receive this special gift from Harley."
We Ride – The Harley-Davidson Guide for Women
The other initiative is "We Ride," a 48-page publication covering nearly everything a new rider or a woman interested in riding needs to know about getting into the sport. "Being a publisher myself, Ive always dreamed of producing a piece like this to encourage women to get into motorcycling," says Schmitt. "Harley has done a fanstastic job of providing a basic overview of motorcycling using real women riders and testimonials. I cant imagine not being excited to ride after reading this magazine."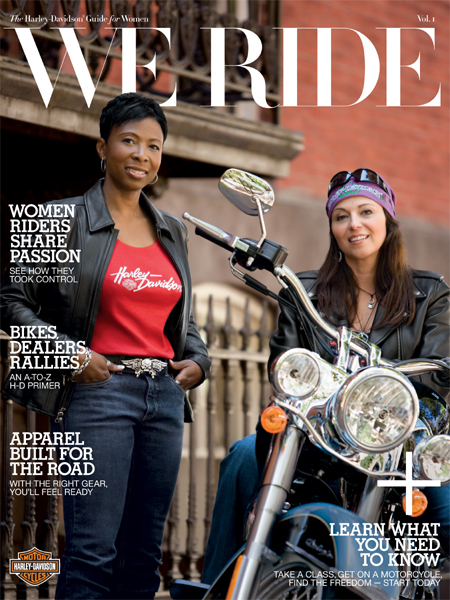 The guide features information on how and where women can learn to ride with details on the Riders Edge New Rider Course, the best way to fit a motorcycle for a womans ergonomic and functional needs, and getting involved and staying active with riding groups, as well as inspirational stories from real women who have answered the call of the open road.
We Ride is available for download at Harley-Davidson.com/womenriders. The special riding guide can also be picked up at any local Harley-Davidson dealership or ordered by calling 800.LUV.2RIDE.
"Our recent womens initiatives will inspire more women to learn to ride and move into the drivers seat of their own Harley-Davidson," said Leslie Prevish, womens outreach manager. "We know that thousands of women have the special adventure gene and are interested in riding, but some need additional information and inspiration to get started, which is the reason we created We Ride. In addition, the Let Freedom Ring promotion provides a unique incentive for a woman to take the New Rider Course and purchase the Harley of her dreams."
Along with these initiatives, Harley-Davidson dealerships across the country are also hosting free women-only Garage Parties to offer a non-intimidating environment for women to discover how they can get involved with motorcycles and meet other women who are interested in riding. For more information about We Ride, the Let Freedom Ring promotion or any Garage Parties near you, visit Harley-Davidson.com/womenriders.