Want to get a real world test ride on an Indian Motorcycle? With 14 new Indian Motorcycle rental affiliates in North America, riders now have the opportunity to rent a bike for as short as four hours or as long as a week.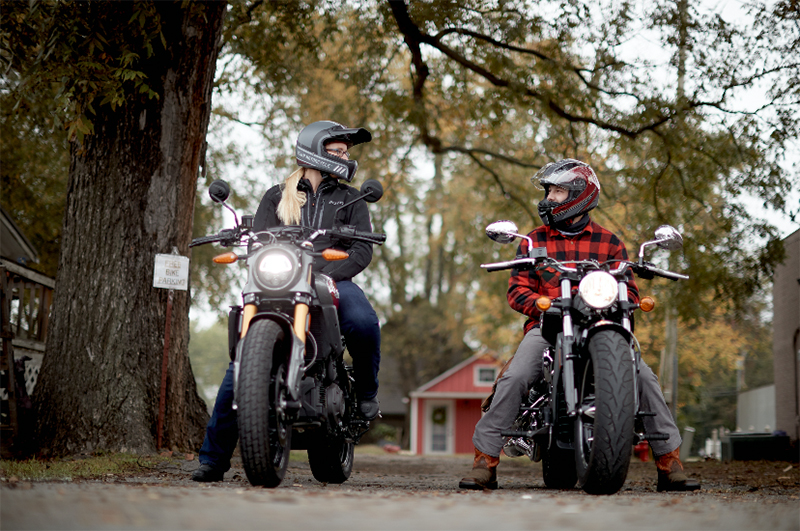 With 25 total locations, Indian Motorcycle rentals are now available in many top riding destinations in USA, including San Diego, Sturgis, Austin, Nashville, Milwaukee, Atlanta, Panama City Beach, Vancouver and more. Indian Motorcycle rental affiliates will each house a fleet with various models from the current model year lineup. Each rental fleet will be updated every 12-18 months to ensure riders have the opportunity to experience the latest and greatest from Indian Motorcycle, including the all-new Indian Chief WRN reviewed here and refined 2022 FTR lineup.
"As stay-at-home restrictions from the past year contributed to a surge within motorcycling, we're excited to offer more ways for riders to experience what Indian Motorcycle has to offer," said Aaron Jax, Vice President, Indian Motorcycles. "Whether in need of a bike for commuting, for an upcoming ride, or simply for an extended demo experience, Indian Motorcycle Rentals provide a premium experience for locals and visitors alike."
Each motorcycle rental will include damage coverage as part of the rental fee. Riders are required to have a motorcycle endorsement and be fully geared up, including a DOT-certified helmet, long pants and closed-toe shoes. Additional protective gear such as gloves, riding jacket, and high-visibility or reflective clothing is recommended. Loaner helmets are also available.
Riders with a valid motorcycle license can visit Rentals.IndianMotorcycle.com to confirm bike availability and make reservations.
Related Articles
New Motorcycle Review: 2022 Indian Chief, Chief Bobber, Super Chief
New Motorcycle Review: Indian FTR 1200 S
Indian Motorcycle and Polaris Slingshot Offer Support for Women's Riding Events
Backroads with Betsy: Reflections on the 2020 Sturgis Rally
4 Bucket List Rides in the West
4 Bucket List Rides in the East