Filling the gap between the Indian Scout cruisers and the larger touring motorcycles, the redesigned 2022 Indian Chief, Chief Bobber, and Super Chief feature Indian's powerful 1811cc Thunderstroke 111 engine in a classic iconic American V-twin style.
This, my first ever press launch will be hard to beat. Our journey included two full days of riding the new Chief lineup—the Chief, Chief Bobber, and Super Chief—through sinuous mountain passes from Sedona through Jerome to Prescott, and finally to camp for the night before returning via the same route. I had driven a portion of this route a year earlier, and for twelve long months I had been envisioning riding a bike on these world-class roads.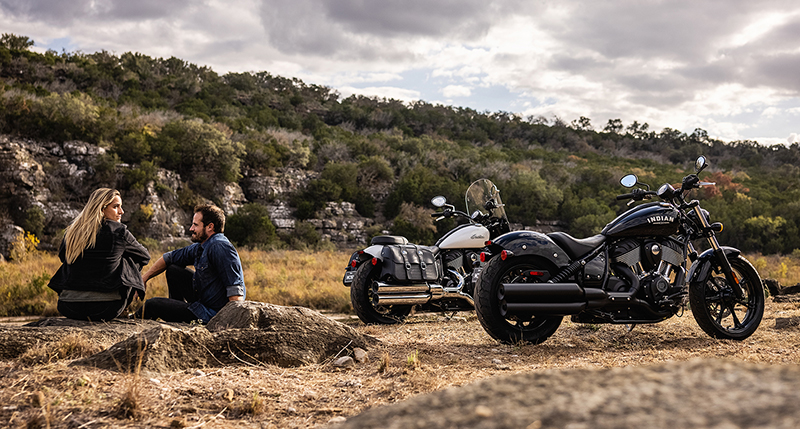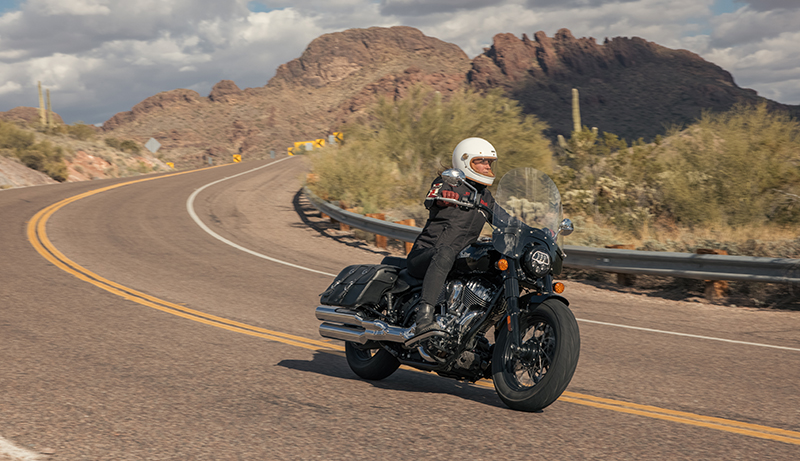 I was anxious the evening before our ride. I usually ride a mid-sized streetfighter, but the Indians are heavyweight cruisers, the lightest of the fleet tipping the scales at 670 pounds. Quite a step up from my normal 675cc commuter bike.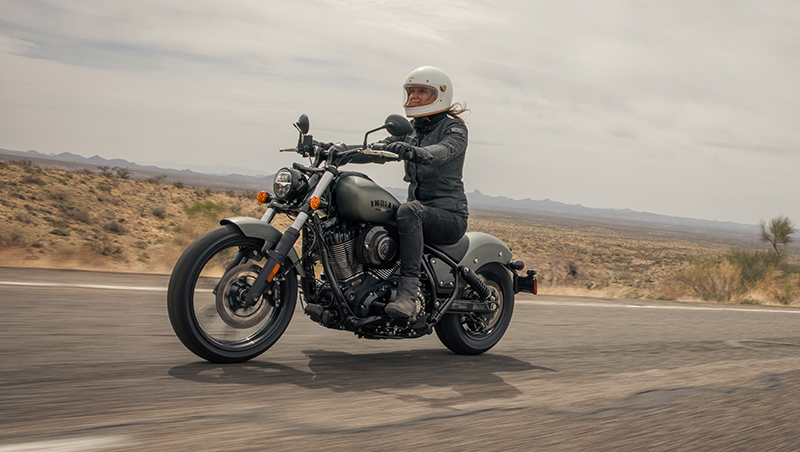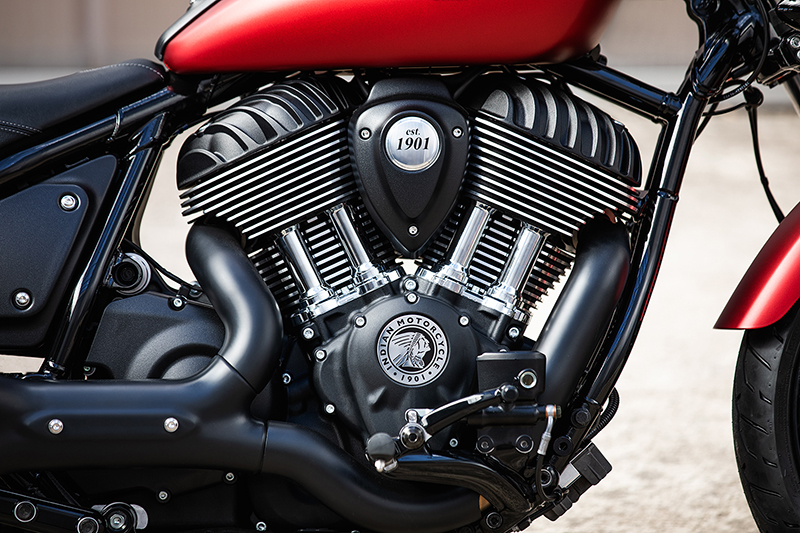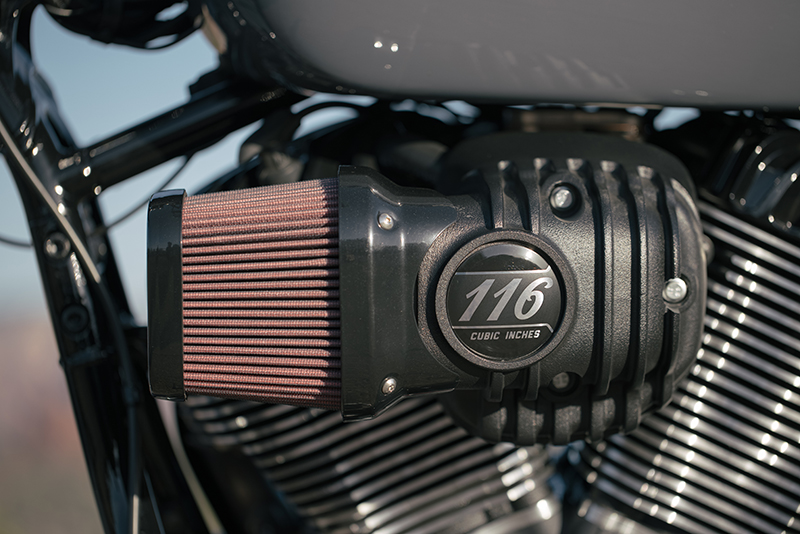 My mind was put at ease when I learned that the 2022 Chief was specifically designed as a stepping stone between Indian's Scout lineup and its touring models, such as the 831-pound Indian Challenger WRN reviewed here. Stripped down to the essentials, all the Chief platforms begin as bobbers—then are given different treatments which pay homage to a different era, capturing "three distinct flavors" of the early 50s, mid-'60s, and the '70s. The idea is to embrace customization so that the bike can belong to a different era and personality.
The Chief Bobber has an upright seating position with forward foot controls, fat 16 inch (front and rear) wire wheels, and solo seat. At 5 feet 10 inches tall, I don't have problems getting my feet down on most bikes. The Chief's low 26 inch seat height will allow most women an easy reach to the ground.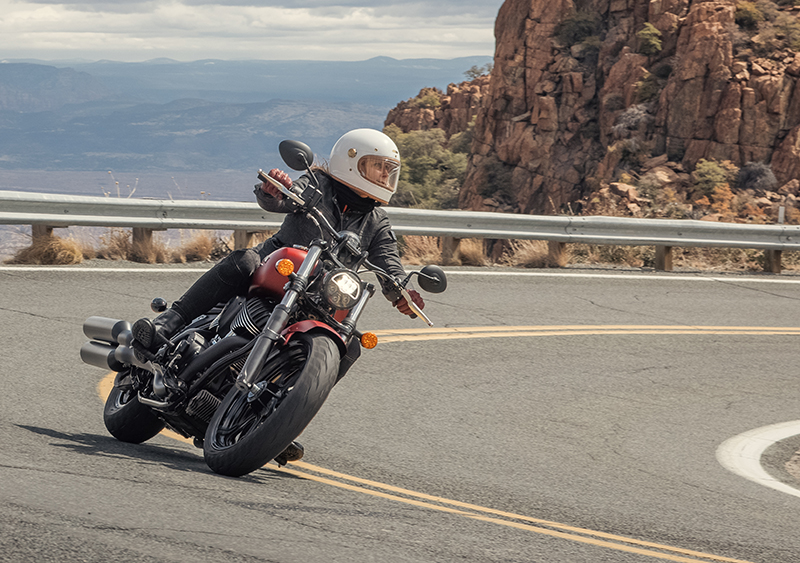 All six models come with the same braking and suspension setups, as well as three riding modes: standard, touring, and sport. They also have a keyless ignition, which allows the rider to start their bike using a code if they frequently misplace their keys, like I do. Other modern features that come standard include cruise control, LED lighting, and Bluetooth compatibility. The bikes also have rear cylinder deactivation, which turns off the rear cylinder when the bike is stopped, thus reducing engine and exhaust heat.
The lineup was designed using the mantra "SPT: Style, Performance, Technology," in that order. To preserve the classic look, the standard gauge on the Chief, Chief Bobber, and Super Chief is an analog speedometer with a digital tachometer and fuel level. The premium bikes get a modern 4-inch touchscreen digital display with Indian's Ride Command integration.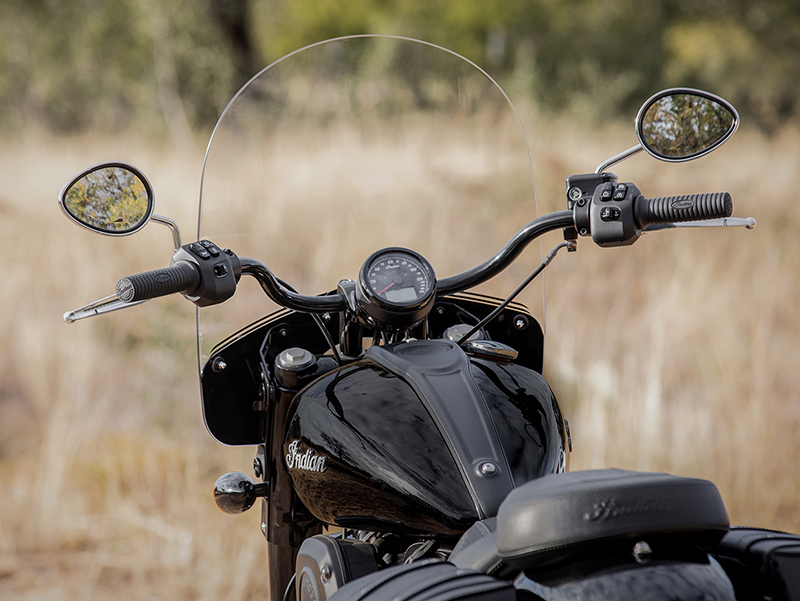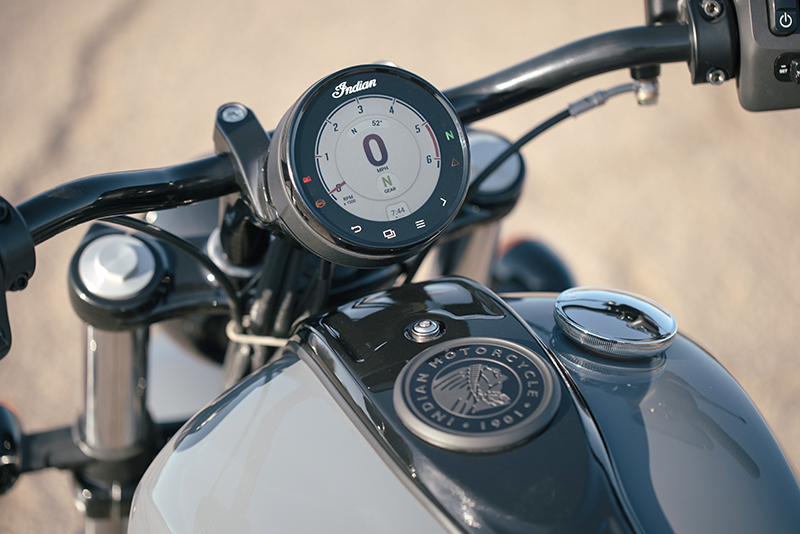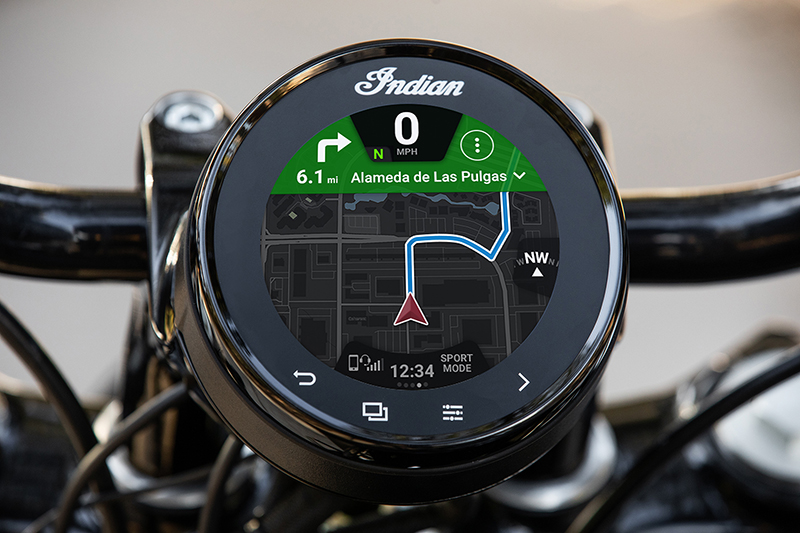 I rode the $14,499 Indian Chief base model first. This bike's clean lines from the steering column to the rear axle, exposed forks and rear shocks, and bare bones style, this bike begs to be personalized.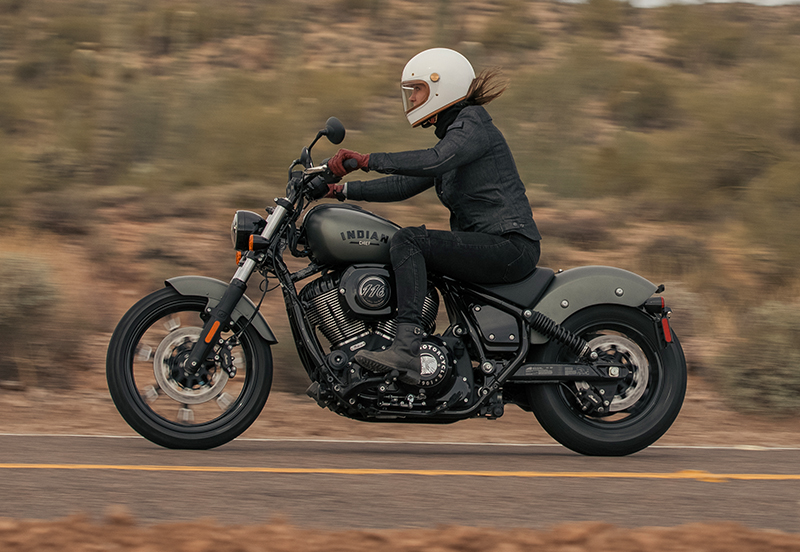 Despite my hesitation about riding a heavy cruiser through the twisties, I had a blast riding this bike. It feels very well balanced around turns. I found the riding stance approachable, both the hand controls and the mid-set foot controls were easy to use, and it took both fast and slow turns like a dream. For better or worse, I consistently scraped pegs through turns, savoring the "flickability" and power of this bike, even in the standard riding mode.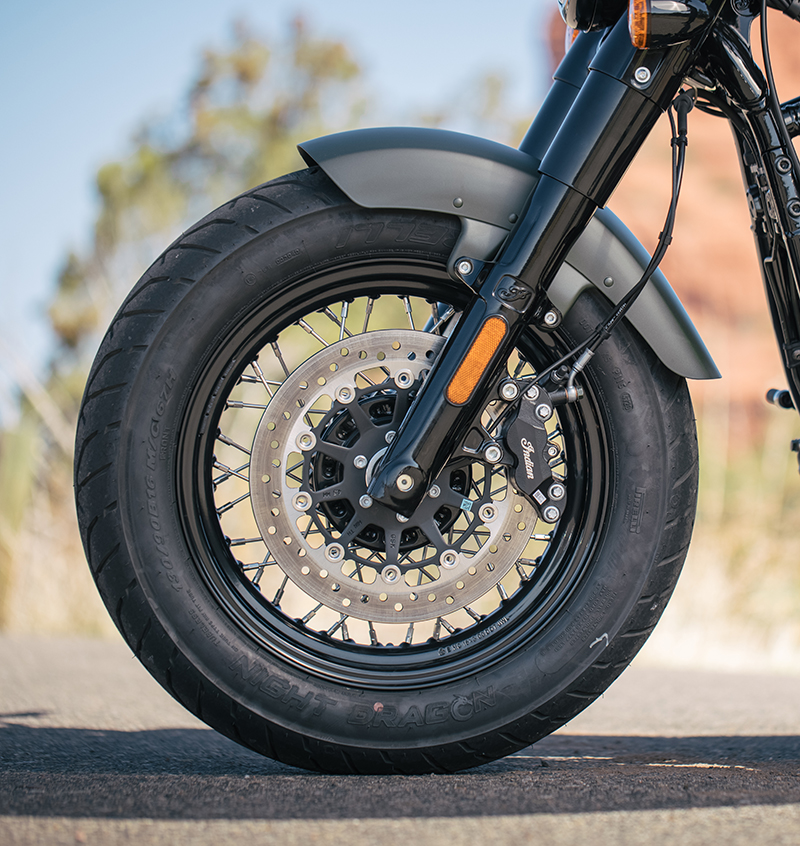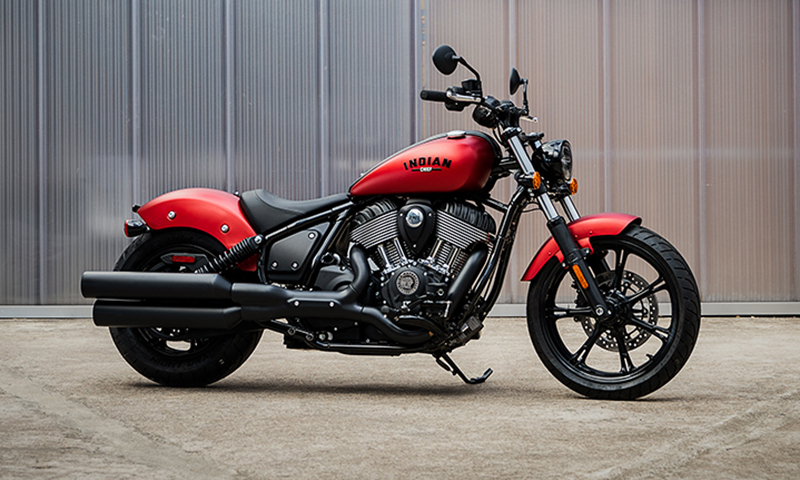 As we descended to the other side of the mountains and merged onto a blustery highway, I realized that the first modification I would make to the Chief would be to add a windshield. I was grateful after lunch when I was told that my next ride would be the luxurious Super Chief Limited, equipped with floorboards, saddlebags, the touch screen dash display, and—you guessed it—a windshield.
According to Ola Stenegard, Indian's Director of Product Design, the Super Chief is reminiscent of the 1940s and '50s, "when bikers were real rebels." Ola was intentional in celebrating the women of this era: "A lot of badass girls who built tanks and airplanes during the war didn't want to go 'back to the kitchen,'" he explained. "They continued being badass and rode in clubs like Tracy Gear Jammers, the Motor Maids and Satan's Daughters."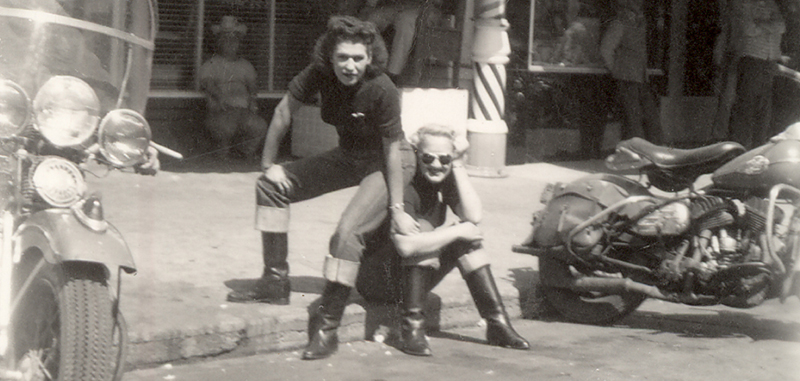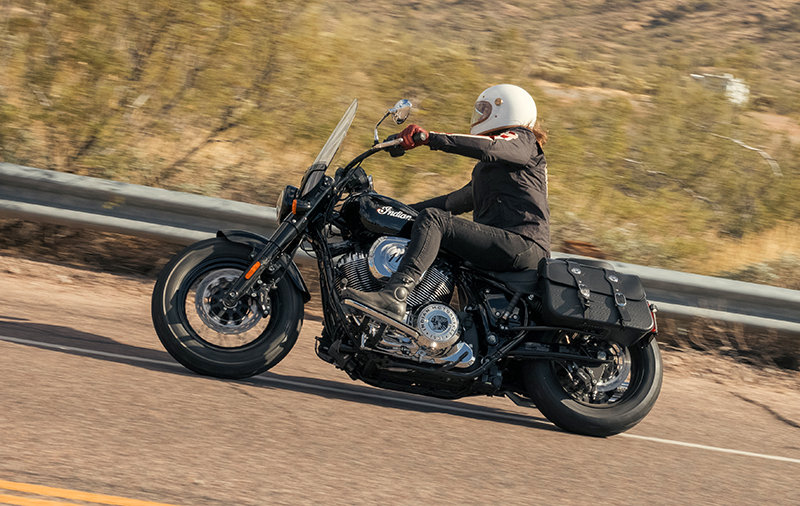 Personally, the Super Chief earned a special place in my heart when I heard that Ola kept these women in mind during the design process. "These women were part of the original scene, heroes of their day," he said. "We wanted to build a Super Chief so righteous that these badass women would've ridden it."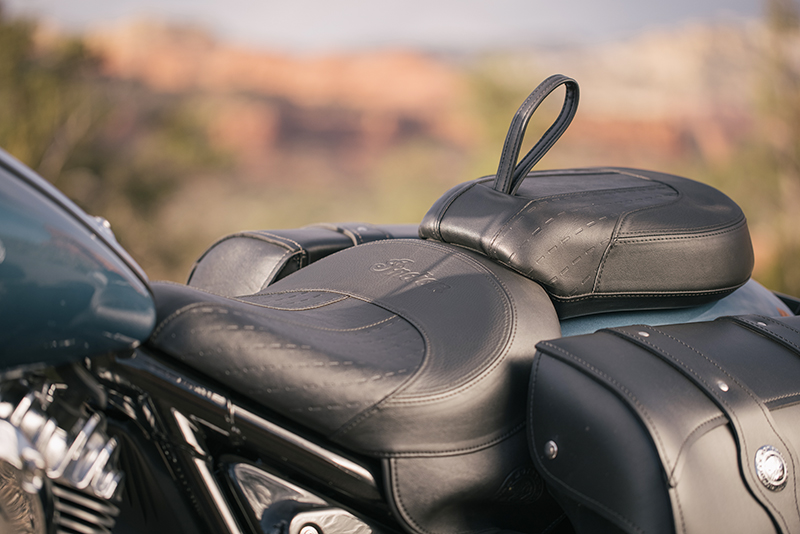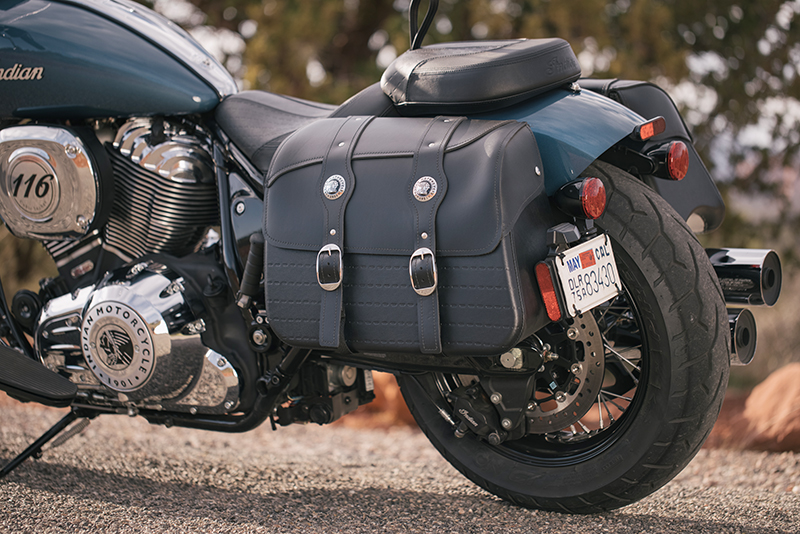 Riding with the larger 116 Thunderstroke engine, I could feel the difference between the riding modes in a way I didn't with the 111. I found that the standard mode met all my needs, and I rode in standard for most of the afternoon.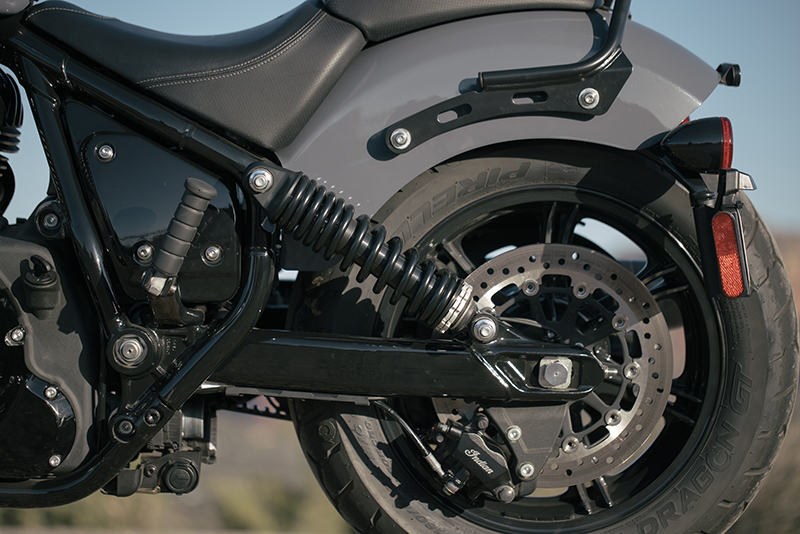 The sun finally came out as we approached our destination for the night: Vulture City. This venue is an infamous ghost town that was featured on the Travel Channel's Ghost Adventures. Despite its morbid history, the campsite looked like something on a Pinterest board. Large, white tents populated the centuries-old western town, each housing a queen-sized mattress and (thankfully) individual space heaters. Garden lights were strung over a campfire that was already ablaze, welcoming our shivering group to its warmth.
That night, we ate perfectly-cooked steak and sat around the fire, recounting our moto war stories and discussing the bikes and roads. I got a chance to talk to some of the lead technicians who designed and built the 2022 Chief lineup. Each one showed a deep passion for this motorcycle on which they had been working for years. It was exciting for them to see their project come to fruition and to hear people's initial reactions. The lineup had been fun to ride, but it was the people behind it who imprinted on me the sense of pride and loyalty surrounding the Indian brand. I was excited to continue the journey with these craftsmen the next day.
The following morning hinted at warmer weather, but that only lasted so long. As we backtracked toward the mountains, the clouds once again rolled in and the temperature dropped back into the 40s. This time I elected to ride the Chief Bobber, the "Outlaw" of the Chief family.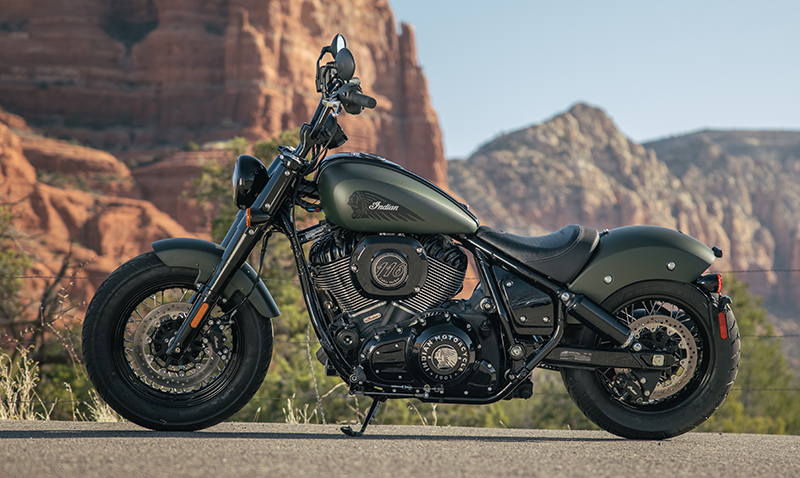 Unintentionally, I had made the decision to hop on this bike right before the most technical section of our ride. To be honest, I immediately felt out of my element. I had gotten used to yesterday's more aggressive position on the base model; now, with the Bobber's forward foot controls and mini ape hanger handlebar, I felt much less in control through the curves than I had the day before.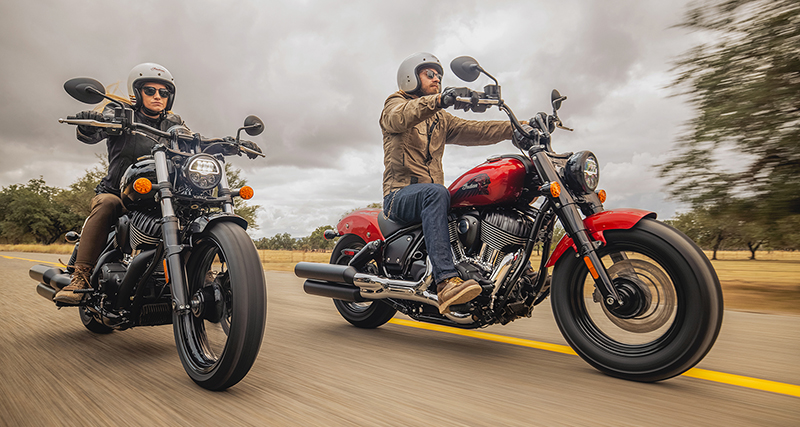 It is a stylish bike that oozes with cool factor, and it would be perfect for cruising through the streets of L.A. but in the cliffside twisties, I felt the need to pace myself, steering more with my arms than I normally would. Cruising down the mountain at an embarrassingly slow speed, I eventually caught up with our group and gave a sigh of relief when I saw the flat, city-bound terrain before me. From here, it was smooth sailing all the way to lunch.
Our final stretch was a highway ride back to Sedona. Given the bone-chilling temperatures and blustering winds, I opted to finish our tour on the windshield-clad Super Chief Limited once again. I made a mental note that if this were my bike, I would upgrade to heated grips, one of more than 50 new accessories for the Chief lineup. The wind speed had picked up by now, and I found that while my core was warm, the tall windshield mounted to the bike I was riding acted more like a sail than a shield. It was a tough ride back for all of us. One rider's visor was literally blown off his helmet. But even with the inclement weather, we found ourselves pulling back into Sedona wishing the trip could go on.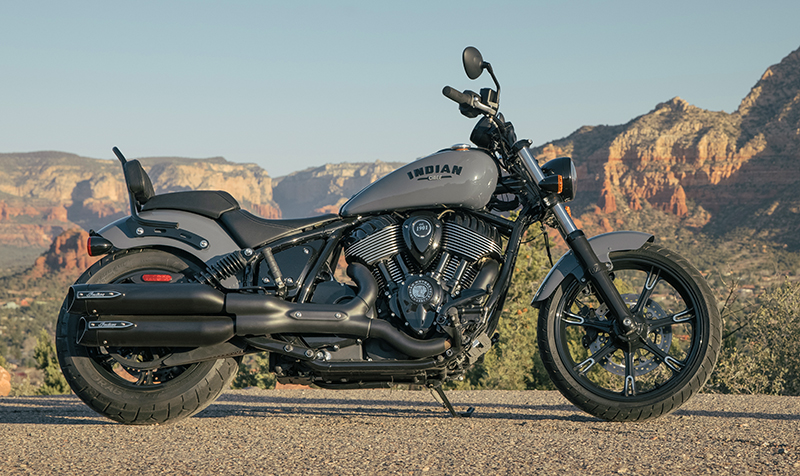 Reflecting on a question I was asked at the campfire, "…but, would you buy one?" I can confidently say that if I had $15,000 and was in the market for a cruiser, the 2022 Indian Chief would be at the top of my list. And I would be even more excited to shop for accessories to make it my own.
Specs At A Glance: 2022 Indian Chief
Engine size: 1811cc (Chief, Chief Bobber, Super Chief); 1890cc (Chief Dark Horse, Chief Bobber Dark Horse, Super Chief Limited)
Seat height: 26 inches (Super Chief and Super Chief Limited are 26.2 inches)
Fuel capacity: 4 gallons
Wet weight: 670 pounds (Chief and Chief Dark Horse); 694 pounds (Chief Bobber and Chief Bobber Dark Horse); 739 pounds (Super Chief and Super Chief Limited)
MSRP: $14,499 (Chief); $16,999 (Chief Dark Horse); $15,999 (Chief Bobber); $18,999 (Chief Bobber Dark Horse); $18,499 (Super Chief); $20,999 (Super Chief Limited)
WRN Recommendation: A step up from the Indian Scout, the 2022 Indian Chief lineup offers a range of smooth, stylish, powerful cruisers that are great for both city riding and touring, and are very capable through mountainous curves. The Chief is best suited for those who like to ride aggressively but are still looking for a timeless style. The Bobber is best for laid-back city riding or for riders who prioritize aesthetic but still want the power to take a longer trip. The Super Chief is best suited for those who frequently hit the road on longer rides, but still want the option of a daily commuter. Between these options and the upgraded versions, there's something for everyone in the cruiser space.
---
Related Articles
Review: 2020 Indian Motorcycle Challenger
Review: 2018 Indian Scout Bobber
Cruiser Reviews
More Motorcycle Reviews