Editor's note: Forma Adventure Low sizing is unisex, meaning these boots are not made on a women's last as explained in the WRN Guide to Shopping for Motorcycle Boots article here. Still, many riders who can fit comfortably in them will appreciate the unique features of this low-shaft boot style, such as reader Donna Farrell, who shared her impressions with us here. Donna recommends speaking with a Forma representative to make sure you order the correct size.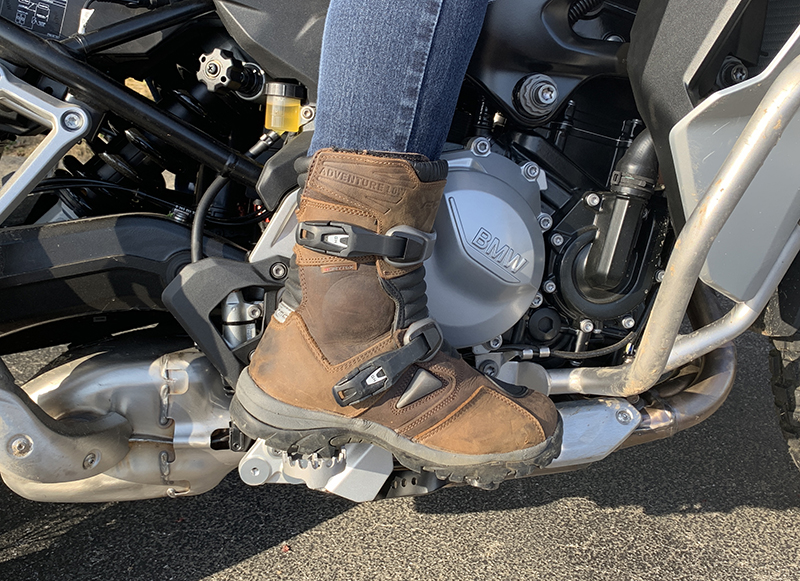 Bringing home my first adventure bike, a 2021 BMW F 850 GS Adventure, I realized I needed different protective gear for the dirt and gravel roads this bike can handle. A longtime Harley-Davidson Street Glide rider, my gear has closet consisted of boots made for touring and cruising up to this point.
Sporting a full-grain oiled leather upper and a stylish leather finish, Forma's entire collection of motorcycle boots are developed in Italy and produced in Europe.

The Adventure Low is comfortable right out of the box. The boot features an ankle malleolus TPU (thermoplastic polyurethane) that absorbs shock from impact. A steel reinforced shank and molded shin plate provide added protection. I used these boots for two days of continuous riding on an off-road adventure course, riding eastern Tennessee backroads, and forest trails.
I am pleased with the comfort thanks to the soft polymer padding and memory foam. These boots are easy to walk in with no chafing or hot spots. I hiked for two miles and even went shopping in them and found no issues in either environment. An anti-bacterial replaceable footbed minimizes the growth of any odor causing bacteria. (No stinky feet here.) Kevlar riding jeans tuck in and stay secure and adventure-style riding pants easily fit over them.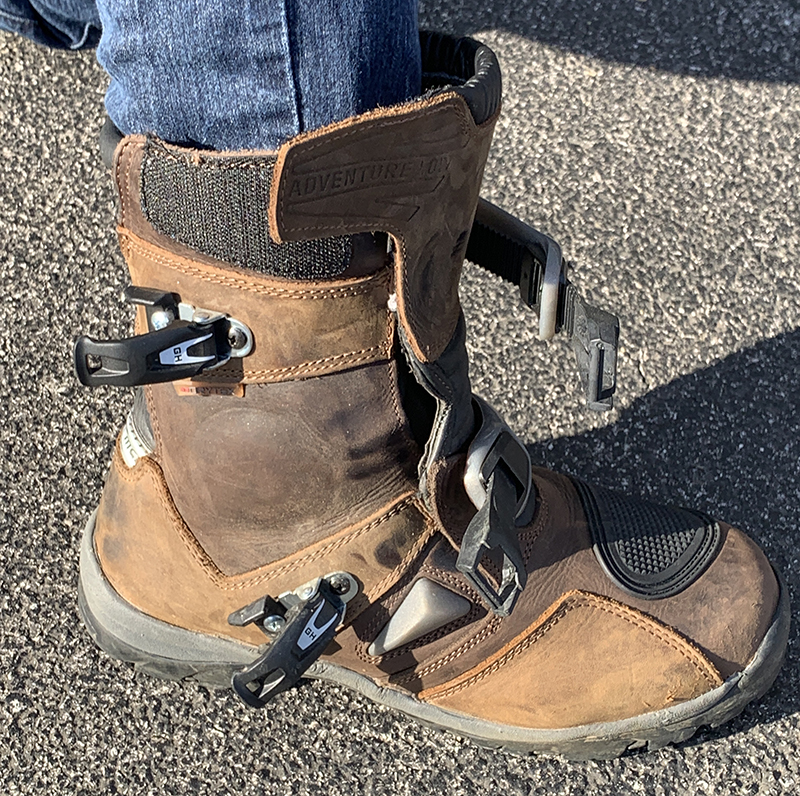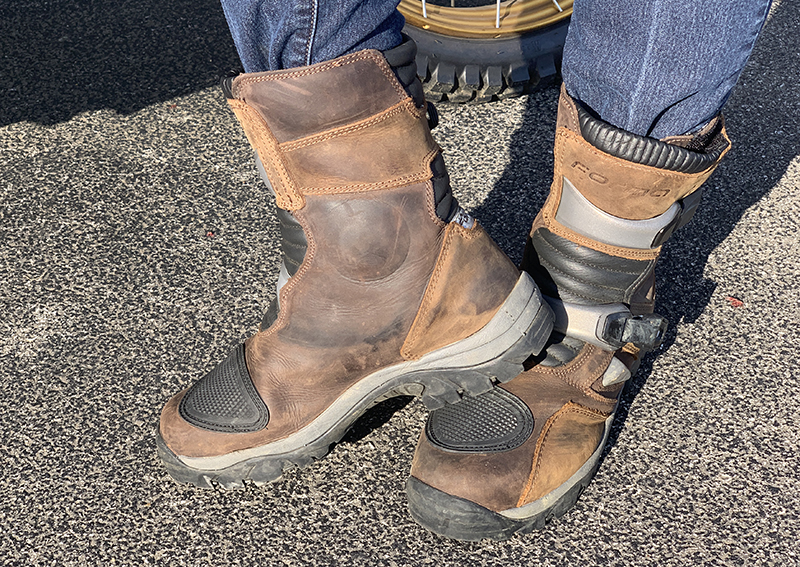 I wear a US size 9 in most women's boots and European sizing for me has always been a 40. When ordering, I chose the size 6 mens/40 eu/9 women's in brown. This size was too small so I made a call to Forma's customer service and was happily surprised to get a female customer representative who had worn these boots. She helped me take foot measurements and reordered in size 8 mens/42 eu/11 womens. This pair fits just right with a medium cotton sock and a few adjustments of the Velcro and buckle closure system.
Forma's low boot option features Drytex waterproofing. My feet have remained dry after shallow creek crossings and rain riding. I have put them through a couple of power washings to clean off dirt and mud although Forma does not recommend this type of cleaning for the Adventure Lows. Instead, it recommends using a soft brush and mild soapy water.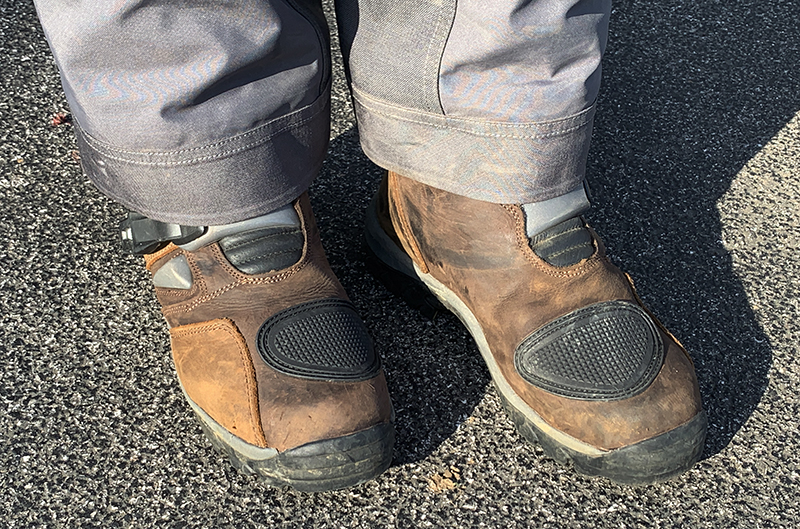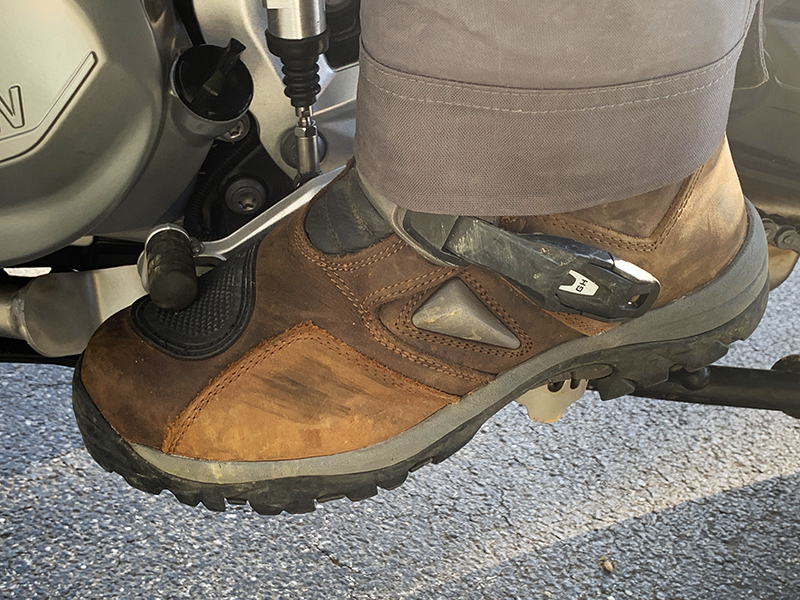 I expect the Adventure Low to be a staple in my riding boot collection for short trips in the mountains or long-haul tours that don't involve highly technical ADV terrain. I love the ease in putting them on and taking them off with the adjustable Velcro and buckles. There is plenty of space in the toe box area for toe wiggling or when wearing thicker socks during cold weather riding.
The Adventure Low is available in women's sizes 7 (38 EU) to 12 (43 EU) for $239. Visit FormaBootsUSA.com for more information and to locate a dealer near you.
Related Articles
How to Shop for Motorcycle Riding Boots
WRN Top Picks: Motorcycle Touring Boots
Our Best Picks for Motorcycle Cruiser Boots
More Boot Reviews