International Female Ride Day — IFRD 2023
With May being the month many of us shake off the winter doldrums and get our motorcycles and powersport vehicles rolling again, it's the perfect time to gather together and celebrate our female unity! This Saturday, May 6, 2023, women riders across the globe will do just that during the 17th annual International Female Ride Day (IFRD 2023).
IFRD was started by Vicki Gray of Motoress in 2007 with the mission to grow awareness and unity for women riders all over the world for advancement and equity in powersports. The tagline, JUST RIDE, is the action of the day.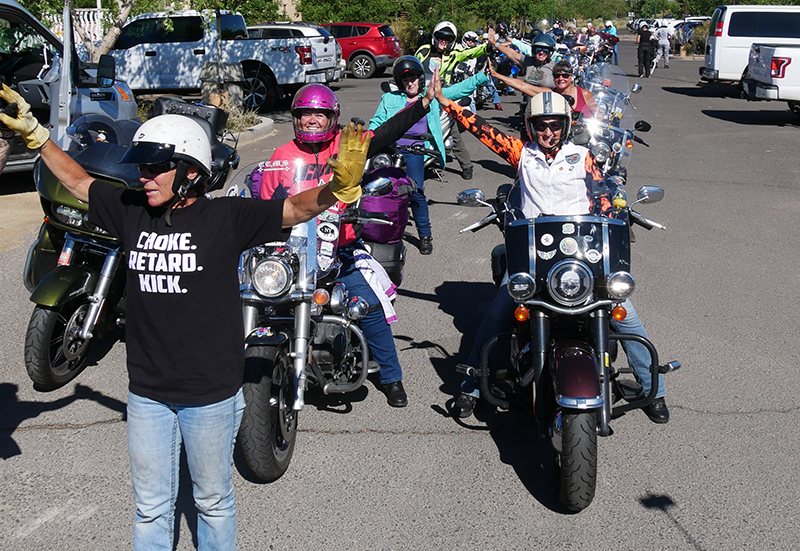 This year, Vicki will be riding in Mexico City, Mexico, as a guest of the moto tourism and motorsport commission and celebrating IFRD 2023 in a huge way. Vicki continues to advocate for more women to enter the powersports arena and this year is no different.
With events and rides happening all over the world in more than 120 countries, we would love to see your pictures and shares on our WRN social media pages. Please share on our Facebook and Instagram channels and tag #WomenRidersNow and #IFRD2023.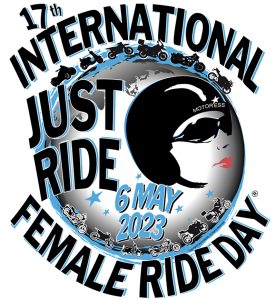 Indian Motorcycle & IFRD 2023
Indian Motorcycle and parent company Polaris has long been a top supporter of women motorcycle riders. Besides its consistent support of WomenRidersNow.com (WRN), it has sponsored women's motorcycle events such as the Suffragists Centennial Ride and Women's Motorcycle Conference. As an official sponsor of IFRD 2023, the brand's website has a dedicated space for IFRD where motorcyclists and powersports enthusiasts can find information on where to gather, celebrate, shop, and ride together. In addition, many local dealerships are offering exclusive offers to women for our special day.
Check out the IndianMotorcycle.com/IFRD web site to find out what's happening near you and see where the Indian Motorcycle and Polaris Slingshot demo tour will be.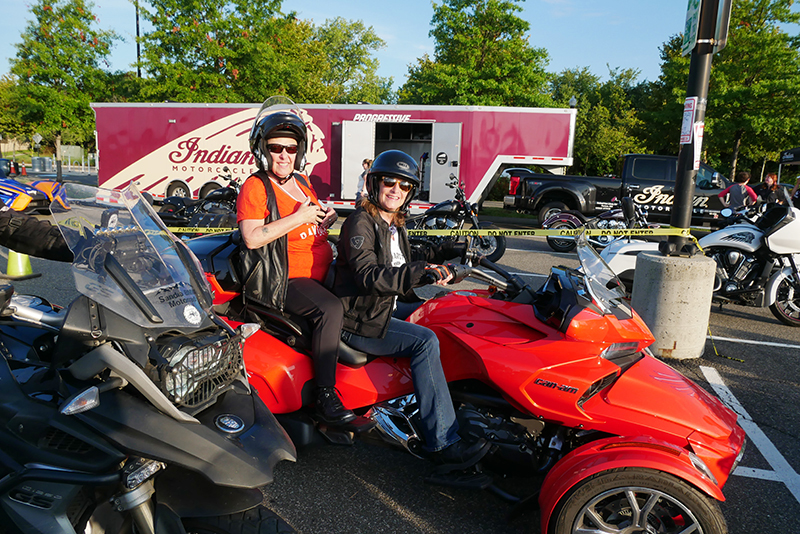 2023 marks the fourth consecutive year Can-Am's parent company, BRP (Bombardier Recreational Products) is an official sponsor of IFRD. "We are very proud to be a corporate sponsor of the International Female Ride Day once again," said Martin Ethier, Director, Global Marketing, Can-Am 3-Wheel at BRP. "This day is a celebration of women in powersports and those who choose to hit the open road and experience the thrill of the ride! We look forward to seeing all of the passionate riders from across the globe come together for this special day."
The company and its women's initiative, Women of Can-Am On Road (WOOR) is busy organizing a host of events to celebrate the day in the U.S. and its homeland, Canada.
For example, WOOR in collaboration with Georgian College in Ontario, Canada, will be hosting a women's-only "Intro to 3WV (3-wheeled vehicle)" course and women-only demo day which is your chance to try out the Can-Am Spyder and Ryker. On Saturday, May 6, there will be free giveaways, a chance to meet Can-Am On Road Ambassadors, and a women's group ride leaving at 1pm.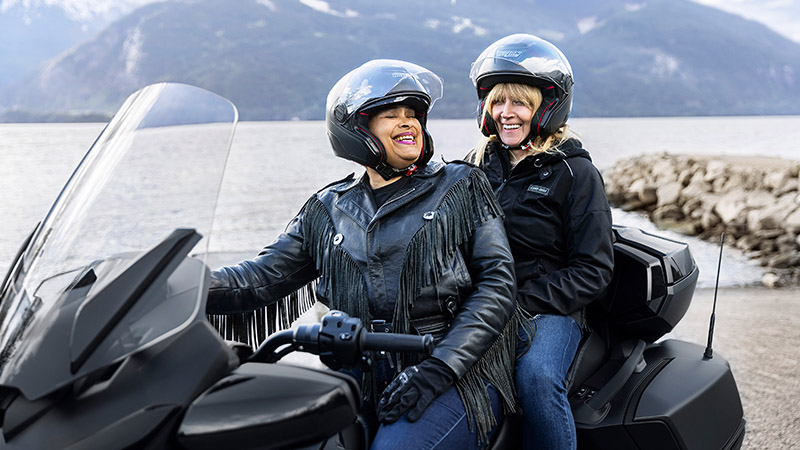 Also in Ontario, Olympic Games gold medalist and member of the Canadian National Women's Hockey Team, Natalie Spooner, will join TV host Sherry Holmes for a group ride that's open to Can-Am owners.
Can-Am events around the world include a ride in Amsterdam, Netherlands with WOOR member Alison Winchester. The Can-Am team based out of the BRP office in Lausanne, Switzerland, will be taking to the streets to celebrate. Sydney, Australia's, Can-Am Ambassador Helen Chik, editor of the popular lifestyle magazine Grazia will celebrate and continue to support IFRD 2023. Puerto Rico's singer-songwriter Calma Carmona will also participate in the LATAM GIRL ride on her Can-Am Ryker.
There will be Spyder Ryders owners' groups hitting the streets to mark the occasion in 28 states and 70 cities around the U.S. Can-Am ambassador and current Bellator MMA Women's Flyweight World Champion, Liz Carmouche will host a ride with Can-Am Spyder and Ryker owners in San Diego, California. WRN's Liz Gear will be joining a special media-only Can-Am ride in Southern California, so please keep an eye on our social media channels to see the fun in action this weekend.
For a complete list of Can-Am organized IFRD rides go to Can-Am.BRP.com.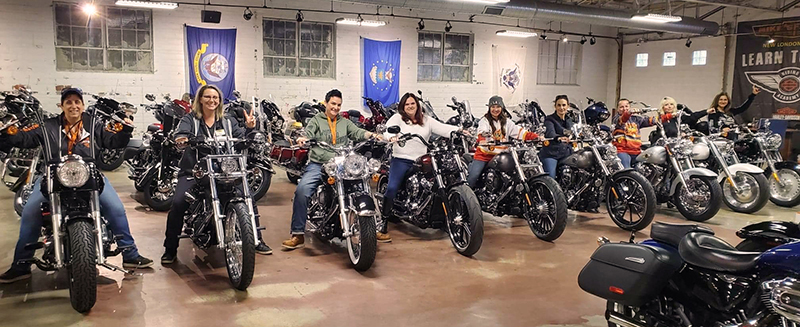 Harley-Davidson has long been a supporter of women's initiatives. Check with your local Harley dealership to find out how they are celebrating IFRD 2023. Here are a few ways H-D is supporting IFRD 2023:
The Motor Company's employee resource group "H-D C.R.E.W." is hosting a ride on IFRD for H-D employees and friends. The ride will explore five rustic roads in Wisconsin.
The Midwest Women Rider's "Get Your Groove On" event, May 4–6 in Woodstock, Illinois, is sponsored by Harley-Davidson. The event is hosting a police-escorted non-stop 60-mile ride leaving from Woodstock Harley-Davidson.
120th Anniversary Harley-Davidson swag has been donated to support the Litas Milwaukee and Lady Cannon Co. on its IFRD 2023 ride. After the ride, a benefit will be held with proceeds going to Sojourner Peace House in Milwaukee.
For More IFRD 2023 Details
Visit Motoress.com to learn more about how you can be involved in International Female Ride Day. And if you can't find an event near you, consider organizing a ride to celebrate IFRD that begins at your local dealership. Or, get out and Just Ride!