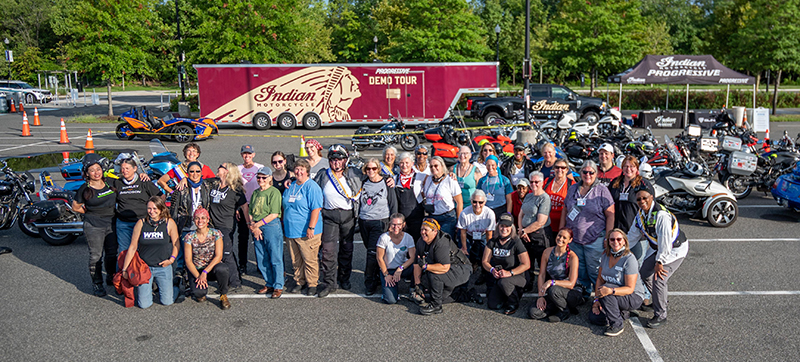 Women celebrate 100 years of Women's Suffrage with a parade through the mall in Washington, D.C.
The postponed 2020 cross-country Suffragist Motorcycle Ride and Women's Motorcycle Festival and Conference celebrating 100 years of womens' right to vote concludes with an inspirational event for women motorcyclists at our nation's capital.
More than 30 women riders embarked on the Suffragist Motorcycle Ride, a cross-country motorcycle ride from Portland, Oregon, in July to commemorate 100 years of womens' right to vote. Many women shipped their bikes and trikes to the starting point of the ride while others opted to ride back home after the event. The riders were split into three groups with their own daily routes, but all riders were reconnected each evening. For some, this ride was their first big motorcycle adventure, for others it was the first time riding with a large group of women. Whatever the case, their stories and blossoming empowerment after the two-week ride is evident in their faces. Check out photos from the journey here and read on for the Conference recap.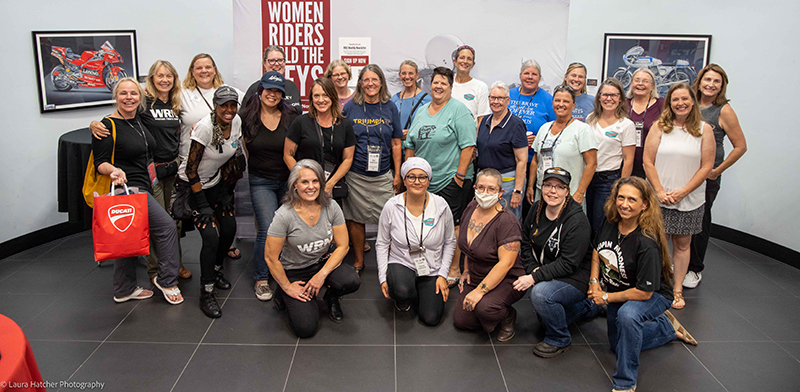 The lady riders meet with WomenRidersNow.com's (WRN) Sarah Schilke and members of the Portland Litas at the kickoff party in Portland, Oregon.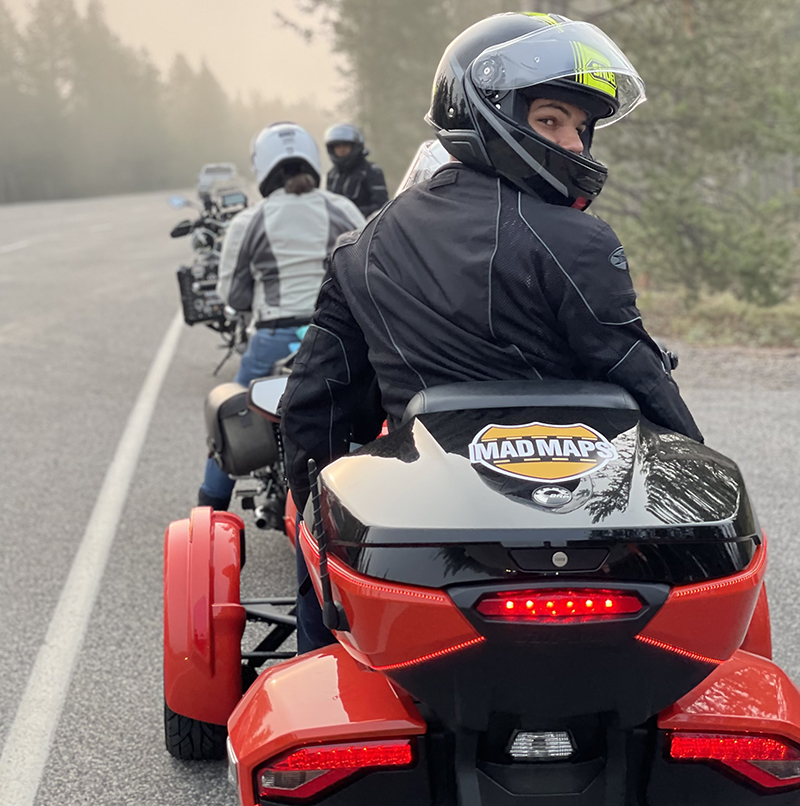 The Suffragist Motorcycle Ride left from Portland, Oregon on July 31, 2021. Some women rode the entire way while many others joined the ride for part of the journey.
The riders who arrived in Arlington, Virginia, and stayed for the the Women's Motorcycle Festival and Conference (some joined in and some dropped off along the way) were warmly welcomed by the Women's Motorcycle Tour staff and WomenRidersNow.com representatives before enjoying a welcome reception for the additional Conference attendees at the host hotel.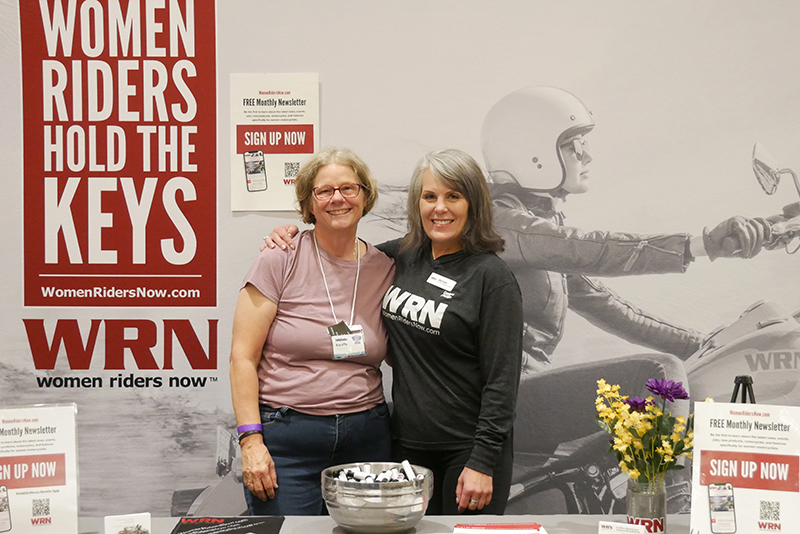 Michele, a retired nurse from Oregon completed the Suffragist ride from Portland to Arlington and then rode solo back home. Here I am greeting her at our WRN display at the Conference headquarters, the Marriott Crystal Gateway in Arlington, Virginia.
Day two of the Conference Alisa kicked off the day's slate of presenters and activities. The sponsoring manufacturers presented interesting insights into how they design bikes to be mod-friendly for female riders, and we were all excited to welcome moto-celebrity Karen Davidson, daughter of Willie G. Davidson, for a presentation about the history of women working and making a difference at Harley-Davidson.
The General Session presented by Indian Motorcycle included the following presentations:
Joey Lindahl, Senior Marketing Manager, Customer Growth, Polaris: Welcome and Introduction. Collett Mazula, Head of Marketing for Polaris Slingshot: Inclusivity and the Open Road. Kirsten Midura, Founder of Engines for Change: Motorcyclists Who Are Changing the World. Wendy Crockett, 2019 Iron Butt Rally Winner and master motorcycle mechanic: Long Days on the Road and Long-Distance Travel. Alisa Clickenger, Event Organizer and Founder Women's Motorcycle Tours: Gearing Up for a Big Trip. Dee (Momma D) Jones: S. O. S. Road Trippin tips with Momma D. Tina McDermott, Personal Trainer, Inspirational Chef, Speaker and Weight Loss Coach: FIT TO RIDE, basic exercises to help you relax and be fit to ride. Karen Davidson, Director, Marketing, Harley-Davidson Motor Company: The Women Who Build Harleys: Engineering an Icon.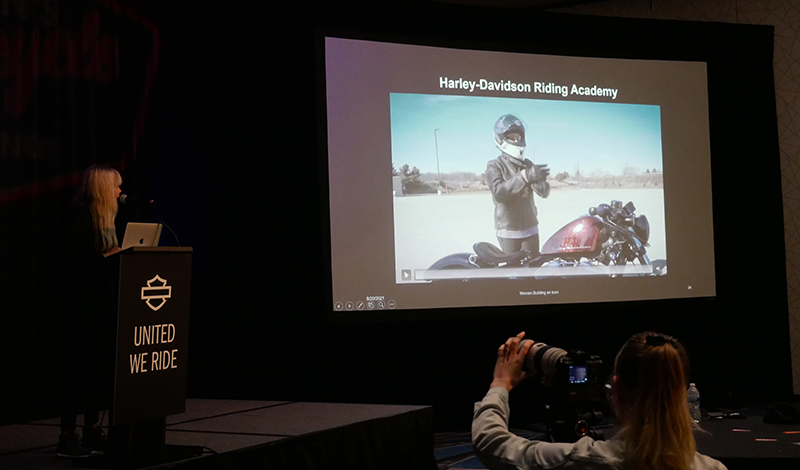 Karen Davidson spoke about the rich role women have played throughout Harley's history.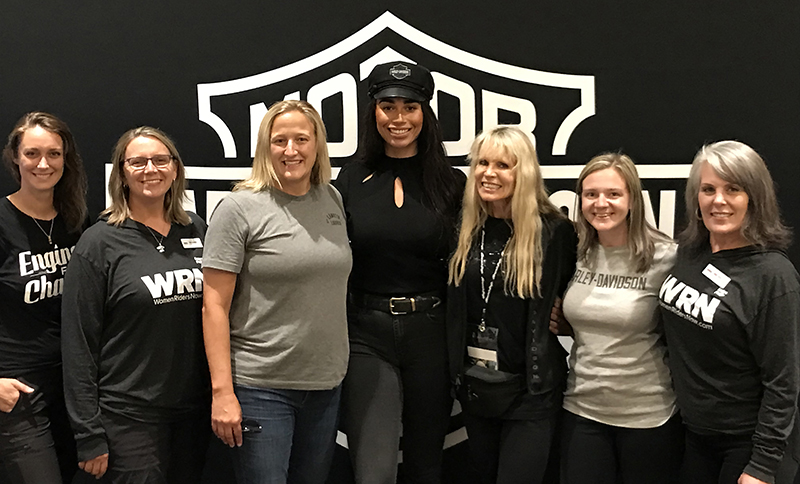 WomenRidersNow.com staff had the rare opportunity to meet some of the women heading up the Harley-Davidson events team as well as Karen Davidson herself.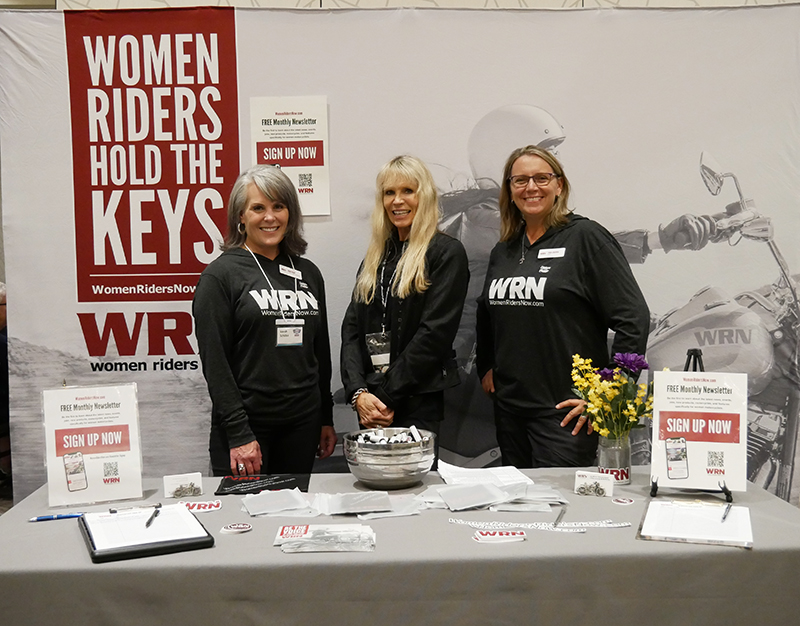 Karen Davidson (middle) with myself (left) and WRN editor, Tricia Szulewski (right). Karen has been instrumental over the years in making sure women have more and better choices when it comes to real women's motorcycle gear.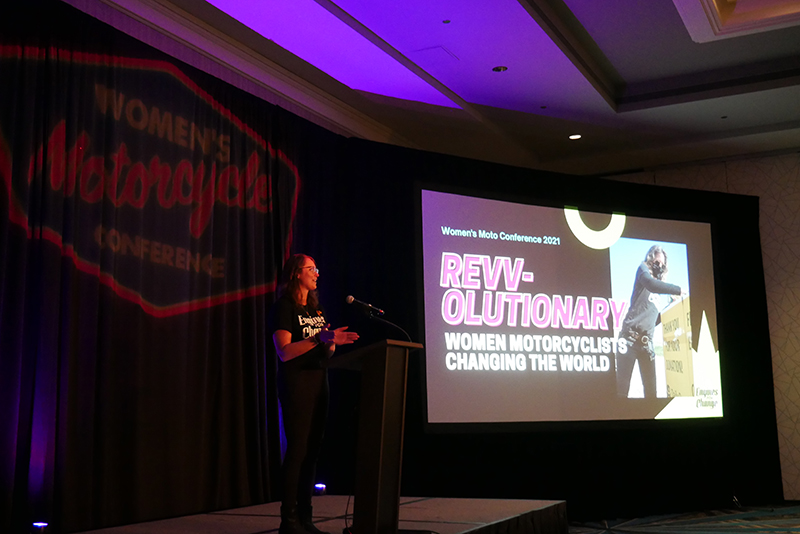 WRN's Kirsten Midura is the founder of Engines for Change, an organization that seeks to mobilize motorcyclists to make a positive difference in the world.
Saturday kicked off with a parade ride past many of the National Monuments in Washington, D.C., departing from the Outdoor Ride Festival.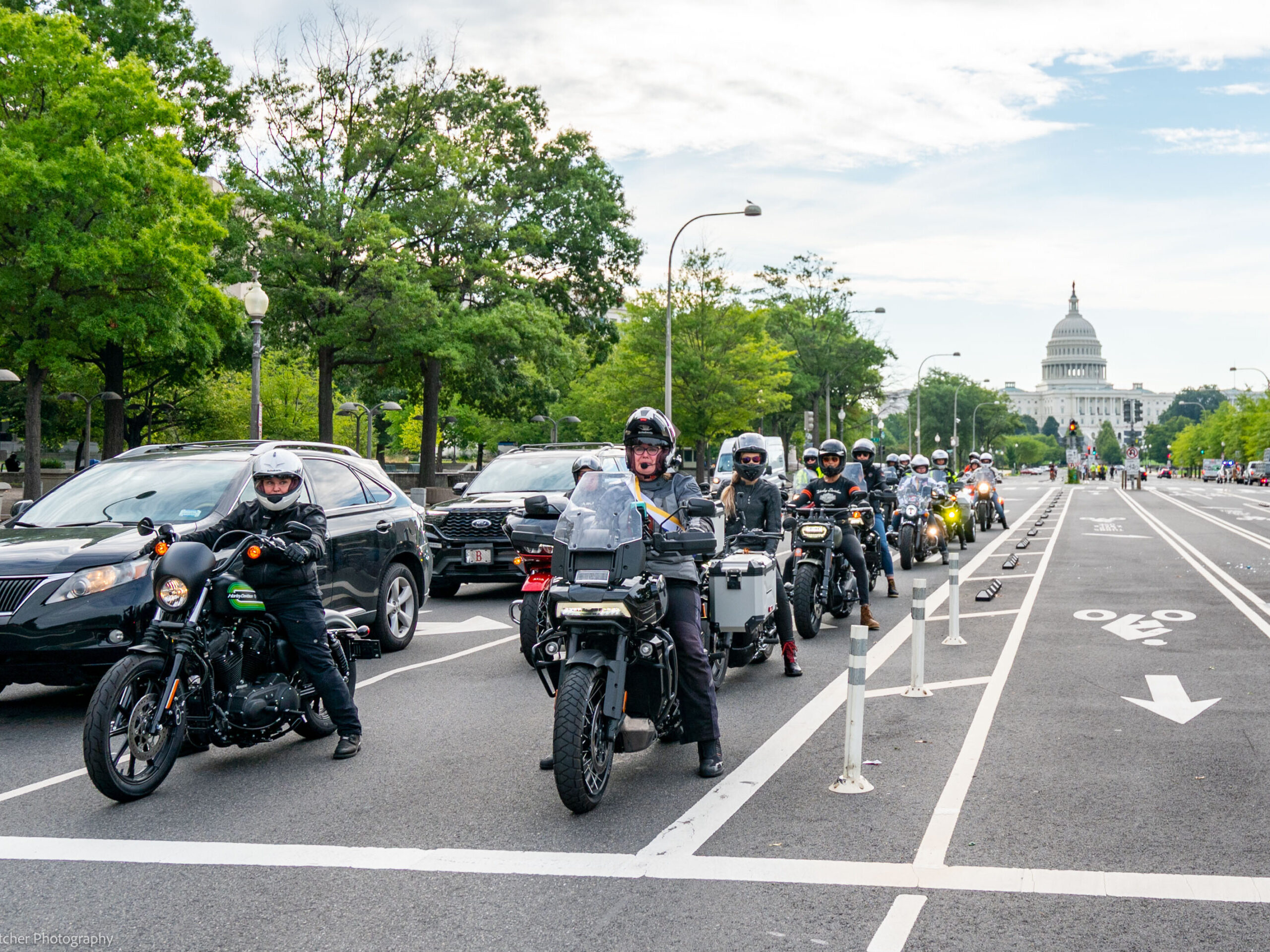 After the parade ride, we hit the Outdoor Festival's vendors and demo rides from Indian Motorcycle, Polaris Slingshots, and Harley-Davidson. We even enjoyed some local flavor provided by food truck favorites. It was pretty amazing seeing the national monuments and important capital buildings on two (and three!) wheels.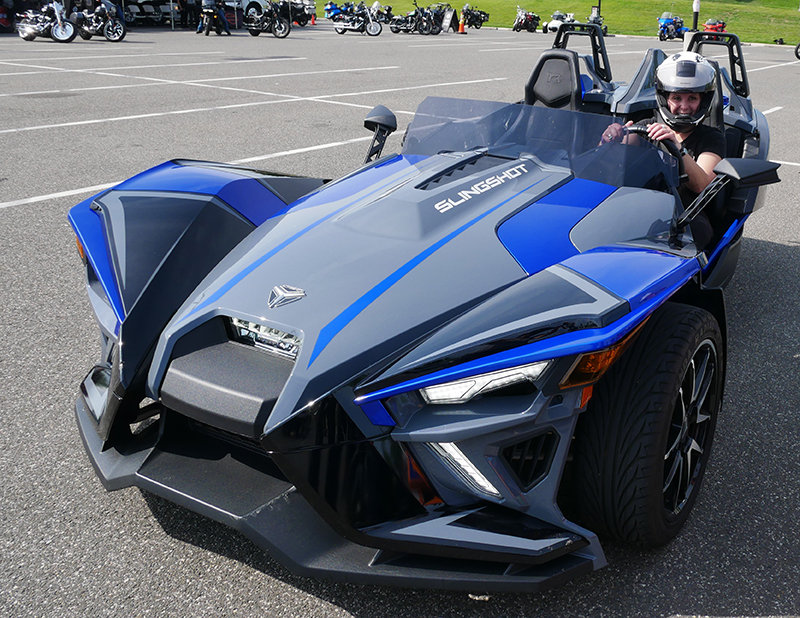 Demo riding the Polaris Slingshot was way more fun than anticipated. Watch WRN for our impressions of the Slingshot.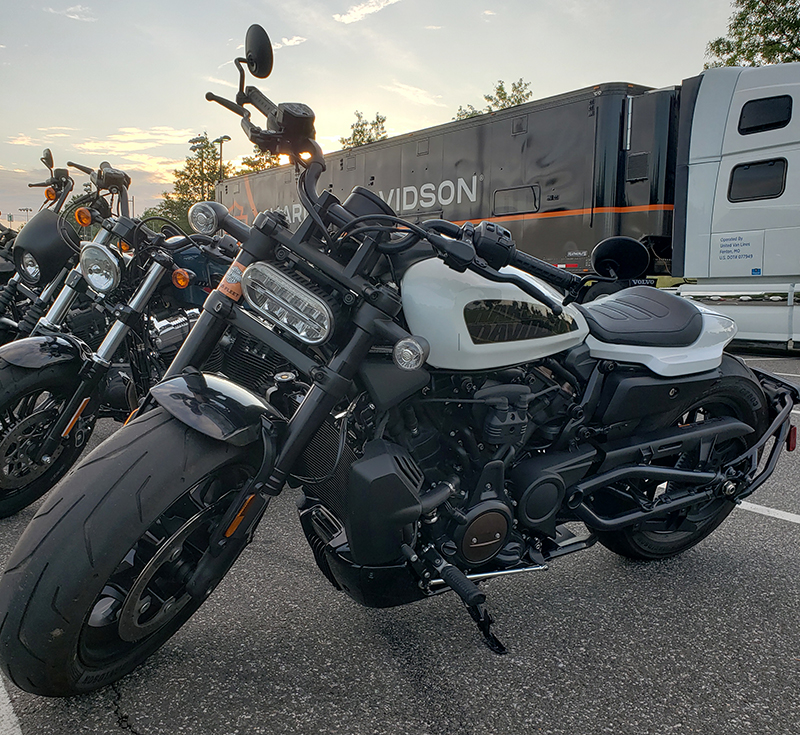 The all new Harley-Davidson Sportster S and Pan America added a new level of excitement to the demo rides.
The final evening attendees dressed up for the Grand Finale Moto Ball. We all wore white in honor of the Suffragists which was especially fun after seeing the whites the real suffragists had worn when they descended on Washington, D.C. 100 years ago.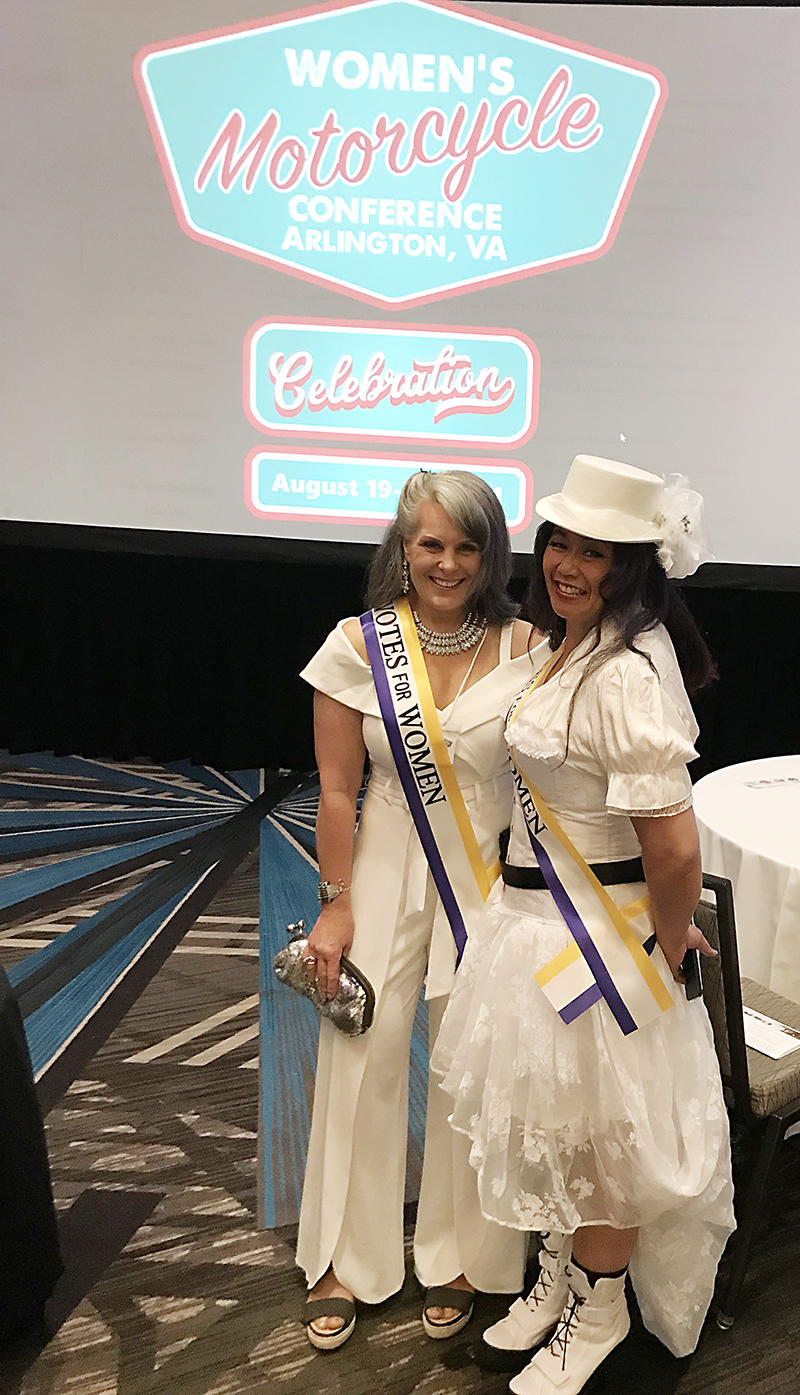 Wearing white in honor of the Suffragists was a fun tribute to the women who paved the way for us 100 years ago.
Proceeds from the conference went to Final Salute, a charity helping homeless women veterans in the United States.
WRN is thrilled to have supported this epic and timely event. We also participated in Alisa's first event, the Sisters' Centennial Ride and wanted to know what she might have in store for the future. Alisa only responded that after the Centennial Ride and Women's Motorcycle Festival and Conference she's taking a well-deserved vacation before diving into planning the 2023 Women's Motorcycle Conference in Ohio. It will be fun to see what major women's historical event might inspire her to create yet another impactful commemorative women's motorcycle event.
Sign up here to receive WRN's monthly newsletter to be the first to learn about upcoming events.