International Female Ride Day (IFRD) is a one-day motorcycle riding event happening each year on the first Saturday in May. As the women's motorcycling community all over the world grows, and news of this "ride" spreads, we at Women Riders Now get questions on exactly what this event is and how one participates. So, here are five things you need to know about IFRD.
1. What exactly is International Female Ride Day and how did it start?
Eleven years ago, Vicki Gray, the founder of Motoress.com, came up with a brilliant idea to bring awareness to the growing numbers of female motorcyclists: designate one day in May for women riders to simply get out on their motorcycles and ride. The effort began by designating the first Friday in May to be International Female Ride Day. A few years ago, seeing the huge growth in the interest—and realizing that many people work on a Friday—the day was moved to the first Saturday in May.
Through grassroots initiatives including social media and old-fashioned snail mailing of marketing materials to dealerships and groups all over the world, Motoress spread the word about International Female Ride Day encouraging women to get out on their motorcycles on this one day. Now many women in countries all over the world take part in International Female Ride Day, and through social media, its easy to see and track all the activities.
Read my recap of my participation in 2013 here.
2. What's the goal in all of this?

The goal of IFRD is that communities will notice more women collectively on this one day riding a motorcycle, thereby raising awareness that many women do indeed ride a motorcycle. The hope is that the presence of women motorcycle riders on the roadways will
inspire other women to ride a motorcycle
. When the overall population of women motorcyclists grows, the whole community of female riders benefits.
3. How do women do this or participate?
The easiest way to take part in all of this if you're a woman rider is to simply ride your motorcycle in your community on Saturday, May 6. By being a woman on a motorcycle, you are part of a larger effort taking place on this one day. Many riders go a step further and share their riding activities on social media, namely Facebook and Instagram. Social media is one of the main reasons this "event" has expanded around the world.
Riders can participate in an IFRD group page of their choice and post a photo of themselves enjoying the days activities, or simply post it to their own social media page and use the appropriate hashtag so their posts show up in the larger aggregated feed of IFRD social postings. There are several hashtags, but the main ones are #internationalfemalerideday and #ifrd.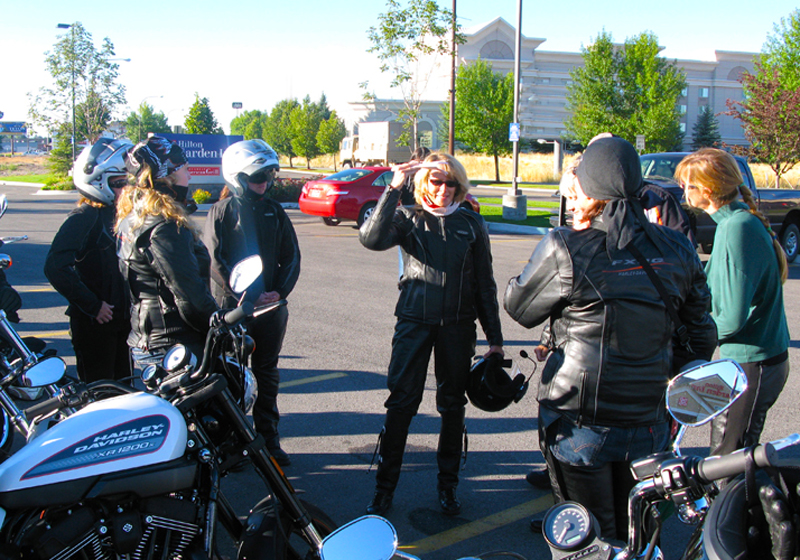 4. Can I ride alone or do I have to ride with a group?
The beauty of IFRD is that you can do either. Ride alone and feel good that you participated in your own small way. Or join a group, either in person or virtually if you cant find women with whom to ride.
Through the virtual "growth power" of social media, many women riders connect through Facebook and Instagram to organize their own IFRD ride day events in their communities. In fact, IFRD is a perfect "vehicle" for established
women's motorcycle riding groups
to get together. Many set up organized rides under the banner of IFRD and make a whole day of it, and then share the fun all over social media.
5. Are there any t-shirts, stickers, or banners I can use to promote this?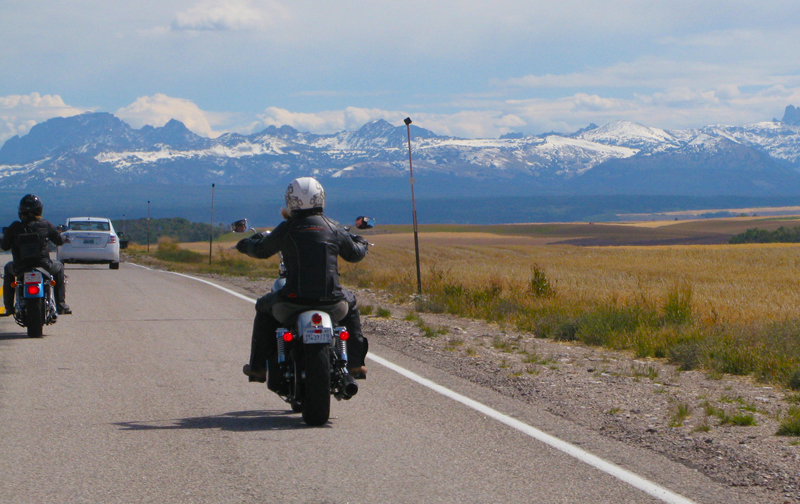 We'd love to see how you celebrated IFRD. Please post a comment and photo below to share with us.
Related Stories
6 Ways to Get More Women to Ride Motorcycles
WRN Editors Recap of IFRD 2013
List of Womens Motorcycling Groups
Details on 2016 International Female Ride Day
The First Female Ride Day in 2008