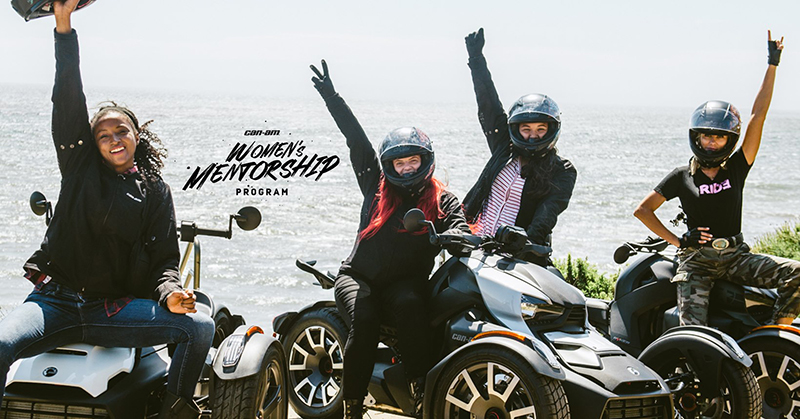 With a mission of getting more females to ride motorcycles, whether it has two wheels or three, the Can-Am Women's Mentorship program is helping women break down barriers that prevent them from riding or exploring new challenges if already a rider. New and seasoned riders can communicate with each other while having direct access to specially appointed mentors. The program's main hub is its Facebook page where mentees can get inspired, make plans to ride together, and find answers to their questions.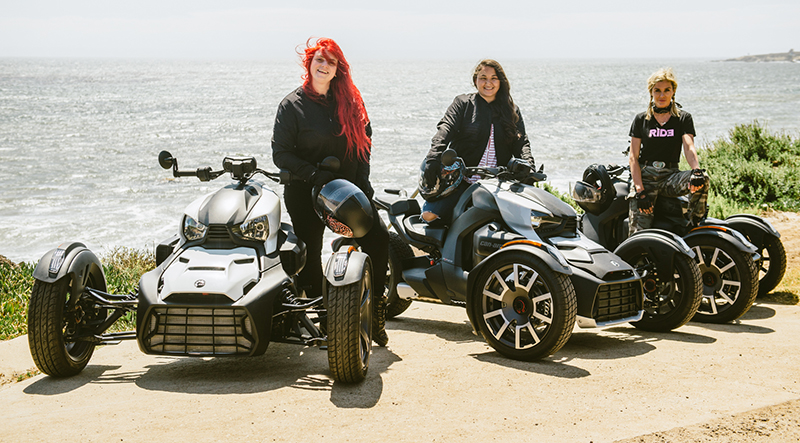 Can-Am On-Road Senior VP Josée Perrault was instrumental in getting the Women's Mentorship Program going. "When I joined BRP a few years ago, I wanted to change the face of riding," she says. "Riding is a fun and passionate adventure and I wanted to get more women to experience the open road. To do so, we needed to change the culture of riding by making it more diverse and inclusive."
She continues, "As a female business leader, I have had people inspire, support, and push me to go further throughout my career. Mentorship is powerful. I knew that by matching experienced female riders with women who wanted to try riding, we would help those women overcome barriers and take a leap of faith."
The initial class of mentors in the Can-Am On-Road program consist of six women with different levels of riding experience who provide support, inspiration, and advice for women who ride or are interested in learning how to ride. The mentors come from various walks of life with each one representing a different age group and ethnicity. The On-Road Mentors are Brittany Morrow (The ACE—Founder of Rock the Gear, motojournalist, and RiderCoach), Natalie Paladin (The Adrenaline Junkie—CEO of Kills It Content and lifelong rider), Julana Dizon (The Rookie—TV host and model), Mihee Olsen (The Free Spirit—realtor, dog lover), Lizzie Pierce (The Rec Rider—photographer), and Andrea "Hood Priss" Sheppard (The Maverick—member of Caramel Curves). Each of these ladies were chosen for their unique approach to the sport of riding. The goal with having such a diverse group is that anyone looking to get into the sport or who seeks advice to advance their riding life will connect with at least one of the mentors.
Brittany, Natalie, and Andrea are seasoned motorcycle riders—the rest of the women became new licensed riders during a special event held last year that included Can-Am's Three-Wheel Rider Education course followed by on-road group riding sessions on Can-Am's Ryker.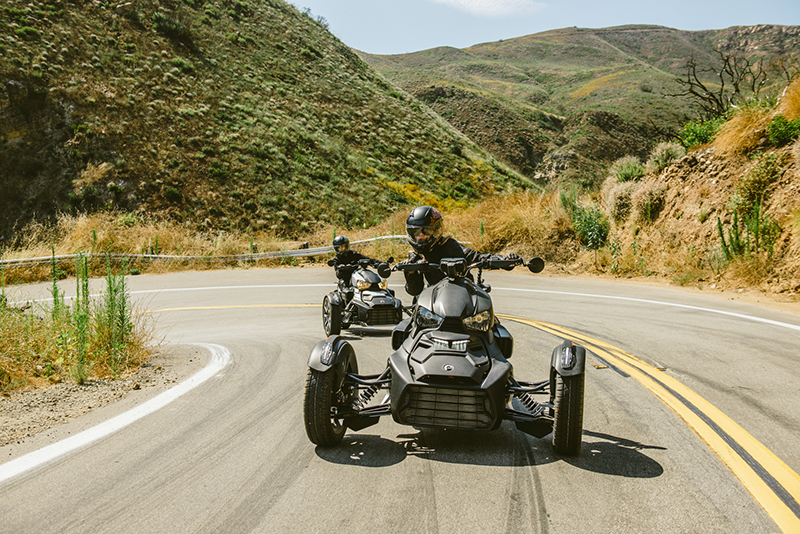 With more than 3,500 women already signed up on the program's Facebook page since its soft launch in March, the community is growing as a place for women to connect over their shared experience and love of riding. Mentors serve as moderators and hold Facebook Live sessions at least once a month where they answer direct questions. In addition, Brittany and Natalie will be filming educational videos on topics like Can-Am's Rider Education Program, riding gear, and more about the Ryker and customization.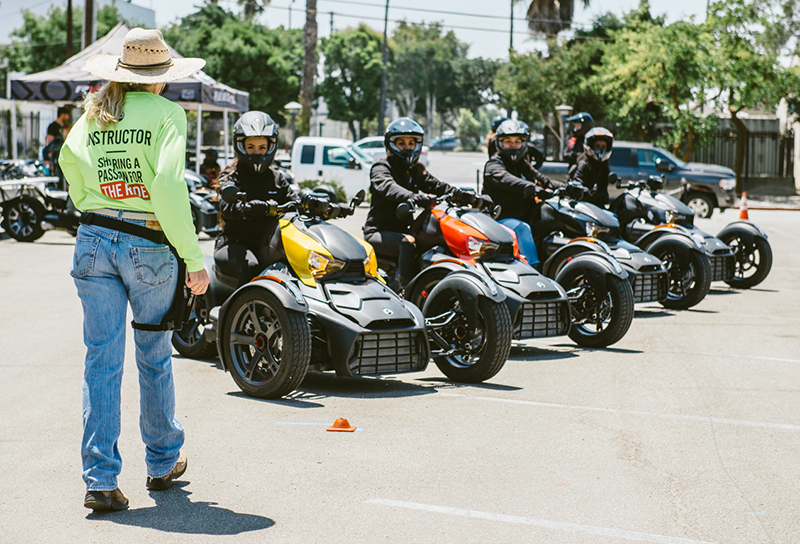 Watch Can-Am On-Road Senior VP Josée Perrault discuss why she created this exciting initiative at Rolling Stone's "Women Shaping The Future" event in New York City in March.
To learn more about the mentors and the On-Road Women's Mentorship Program visit Can-Am.BRP.com.
Related Articles
Three-Wheeler Review: Can-Am Ryker
Confidence Corner: Stretching Beyond Your Motorcycling Comfort Zone
Beginner's Guide to Motorcycling
Beginner's Guide: Motorcycle Training Classes for New Riders