Two prominent women in the motorcycling industry, Kirsten Midura and Moira Zinn, are appointed to the Women Riders Now (WRN) Leadership Board. According to Co-Chairwomen Erin Sills and Sarah Schilke, the WRN Leadership Board guides the strategic direction of WomenRidersNow.com, the leading resource for women and motorcycling, as it carries forth the legacy established by founder Genevieve Schmitt in 1999.
"As we continue to see growth in the women's motorcycle segment, we are excited to welcome these highly respected influencers and activists of women's motorcycling to the WRN Leadership Board," says Sills. "We are particularly proud of the efforts these two outstanding women have made to assist front line workers in ways that elevate the image of motorcycling in these uncertain times. It is precisely this drive and passion for motorcycles and humanity that will further the goals of Women Riders Now."
---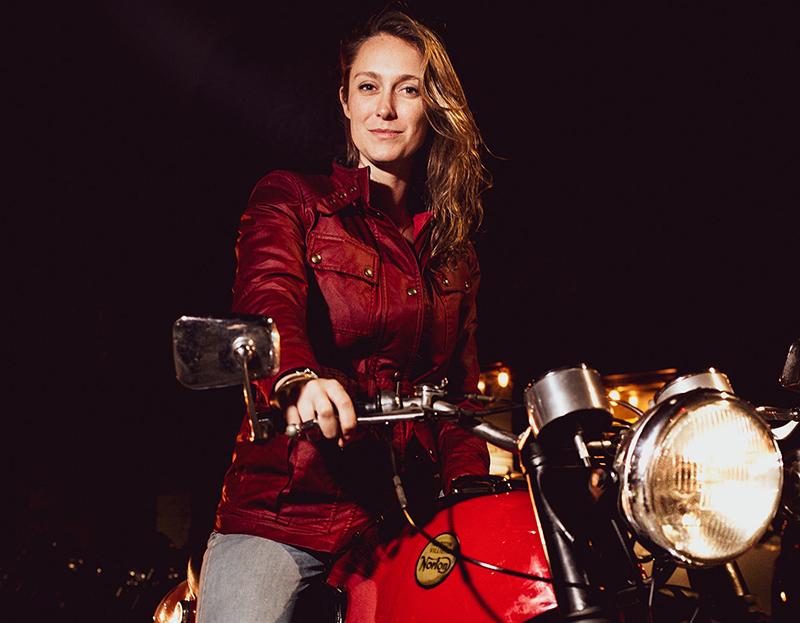 Kirsten Midura
Founder, Engines for Change
One of the seats goes to a new rider who has quickly immersed herself into the motorcycle community. Midura founded Engines for Change, an organization that brings motorcyclists together to enact positive change through beach cleanups, blood drives, fundraisers, and most recently, COVID-19 relief efforts. Her other activities include the Moto Market NYC, The MotoSocial, and the Distinguished Gentleman's Ride.
A motojournalist and photographer, Midura has been published in WomenRidersNow.com,
American Iron Magazine
, and
NYC Motorcyclist
. She has also produced a film short,
The Distinguished Gentlemen
, that screened at the Toronto and Portland Motorcycle Film Festivals.
---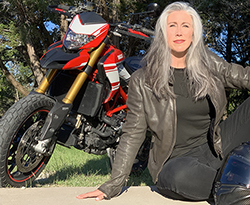 Moira Zinn
Founder, Powertrip Industries
Former roadracer and perennial voice in the powersports industry, Moira Zinn is the founder of Powertrip Industries, an event management and experiential marketing agency focused on the powersports industry. Zinn is also is a public speaker, master of ceremonies, trainer, and frequent radio and podcast guest. She moderates the Women Adventure Riders Facebook group and recently started hosting a series of live virtual round-table discussions there for female riders.
Zinn is highly regarded in her local community of Austin, Texas, where she was recently named one of Austin Woman's Women to Watch. With a multifaceted skill set and her finger on the pulse of motorcycling, it's no wonder that her two daughters share the same passion for two wheels.
---
Midura and Zinn round out WRN's Leadership Board which is comprised of seven prominent leaders in motorcycling. In addition to Co-Chairwomen Sills and Schilke, they join members Alisa Clickenger, Porsche Taylor, and Robyn Kocienski. All members will serve staggered two year terms and contribute a diverse and comprehensive blend of knowledge and skills that will propel Women Riders Now forward for decades to come.