There's another bobber in town; the Indian Scout Bobber Sixty. It's a slightly smaller, lighter, and less expensive version of the 1100cc Scout Bobber.
Indian Motorcycle was rewarded with positive results when it offered a smaller version of its original Scout, the Scout Sixty, so the company is hoping to repeat its success by introducing Scout Bobber Sixty.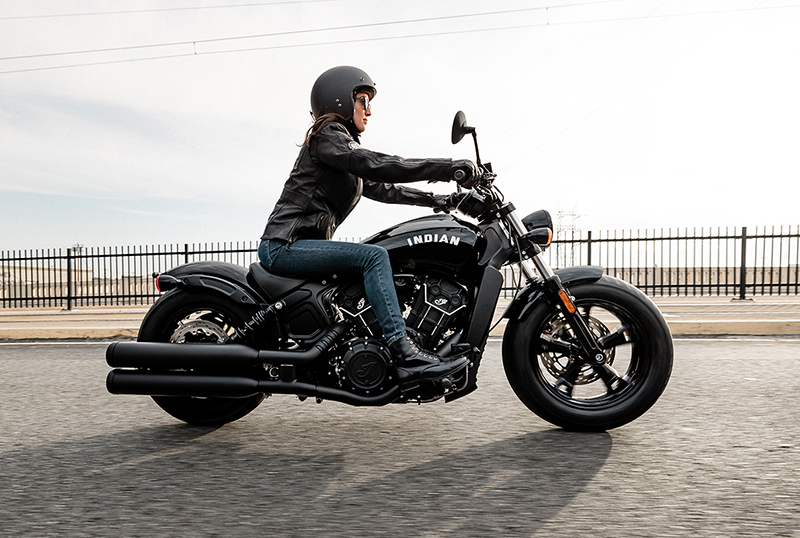 Powered by the same 78-horsepower engine as the Scout Sixty, the Scout Bobber Sixty's light weight and nimble handling along with its low center of gravity will appeal to riders looking to move up from their beginner small-displacement motorcycles without being overwhelmed. Confident new riders will even find this bike to be an ideal first motorcycle to start on.
Weighing just 548 pounds with a full tank of gas, the Scout Bobber Sixty offers riders an easy-to-handle motorcycle with a low 25.6 inch seat height.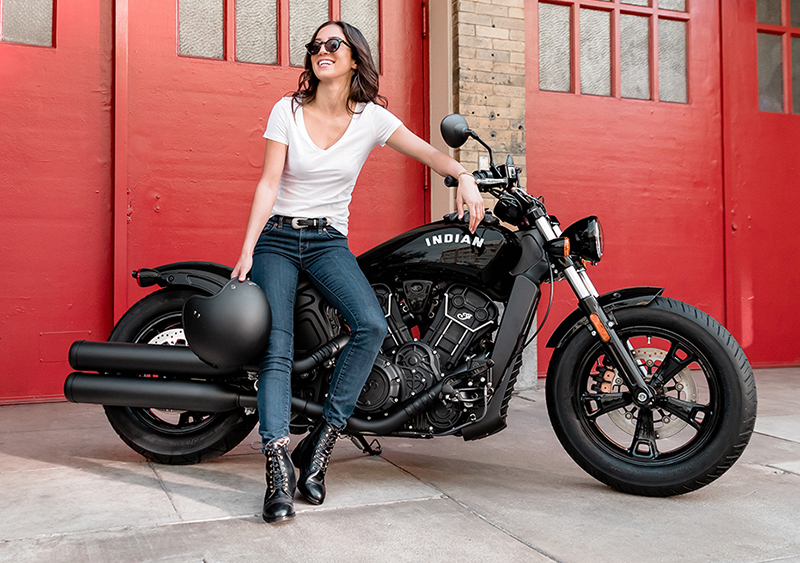 Bobbers are a style of motorcycle that essentially "strips" all unnecessary parts off the motorcycle in an effort to make it lighter, faster, and less expensive. To "bob" a motorcycle, customizers traditionally remove the front fender to use it as the rear fender, and sometimes headlights, mirrors, and passenger seats are removed or made as small and light as possible. You won't find any chrome on a true bobber as well.
Obviously, Indian isn't going to remove essential safety features such as the headlight and mirrors, but it does a great job keeping fenders short and parts small and blacked out for a minimalistic look.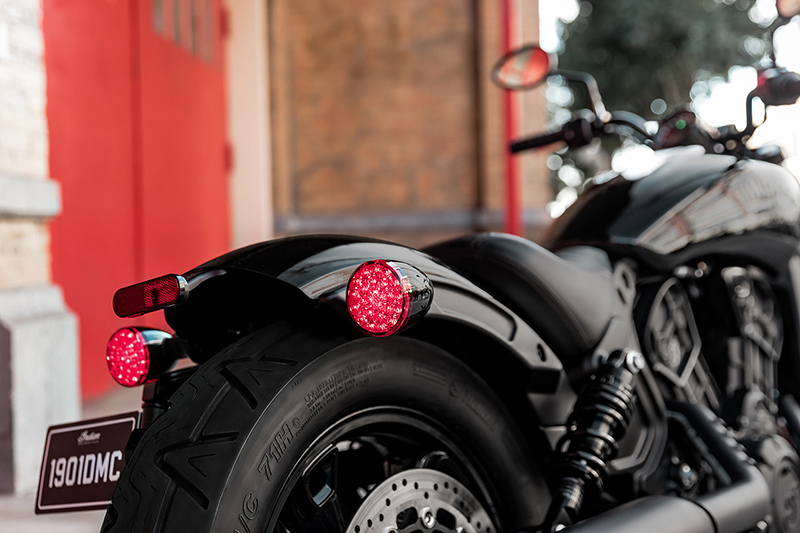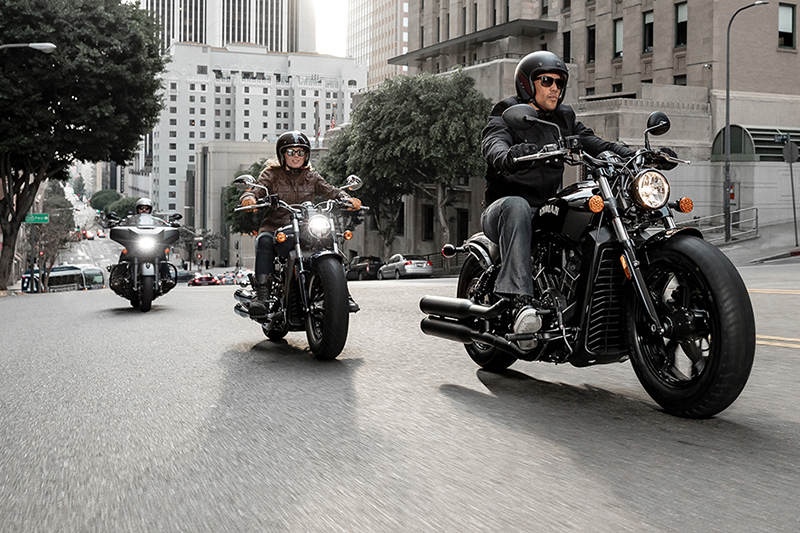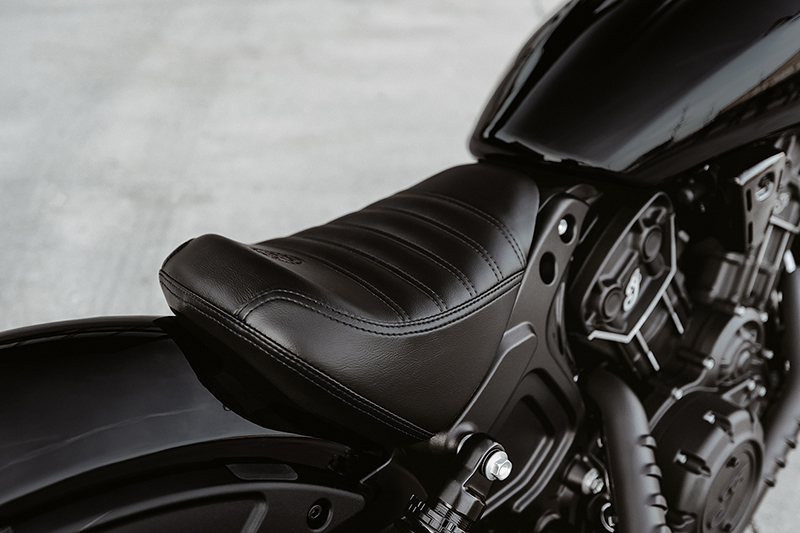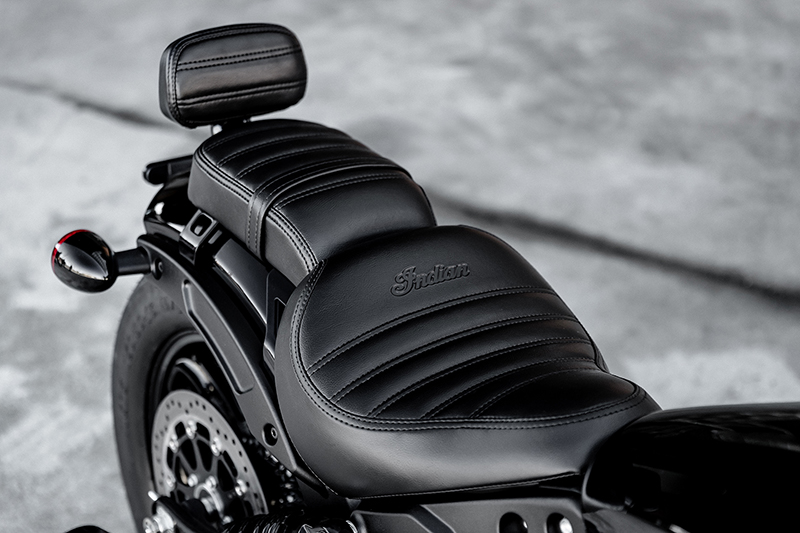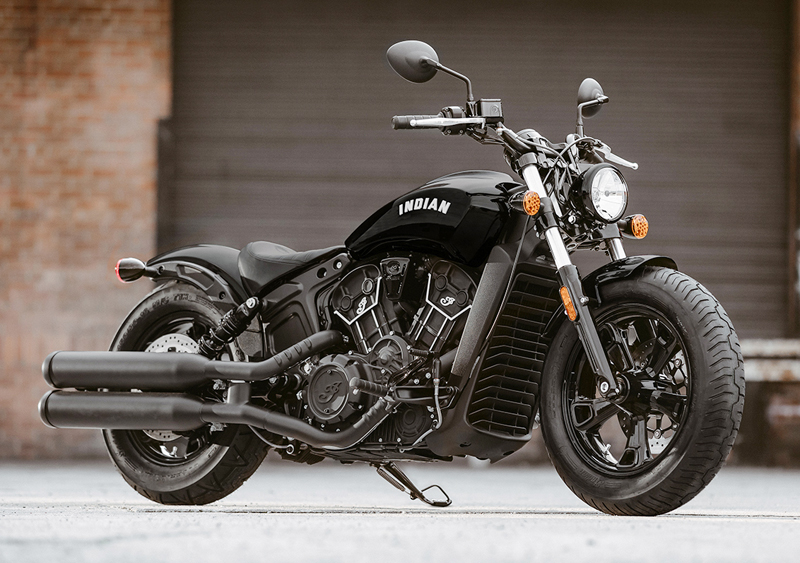 Available in dealerships now, Indian's Click.Deliver.Ride program allows riders to purchase and take delivery of an Indian motorcycle without leaving their home.
Specs At A Glance: 2020 Indian Scout Bobber Sixty
Engine Size: 61 c.i. (1000cc)
Seat Height: 25.6 inches
Weight: 548 pounds
Fuel Capacity: 3.3 gallons
Colors: Thunder Black; Thunder Black Smoke
MSRP: $8,999
Related Articles
Indian Motorcycle Now Delivering Online Purchases to Your Home
2020 Harley-Davidson Softail Standard First Look
Review: 2018 Indian Scout Bobber
Review: Indian Scout Sixty
5 Must-Have Accessories for Your Indian Motorcycle