Indian Motorcycle is launching its Click.Deliver.Ride program, providing riders the option of purchasing a motorcycle from the comfort of their own home. It's no secret that we are experiencing unusual times this spring. While many dealerships remain open for service, most of our country has been ordered by state and local governments to stay home to stop the spread of COVID-19, leaving consumers unable to visit a motorcycle dealership to shop for a new or used bike.
Indian Motorcycle has come up with a creative solution so that you can still get out and ride that motorcycle you've been drooling over online and dreaming of purchasing.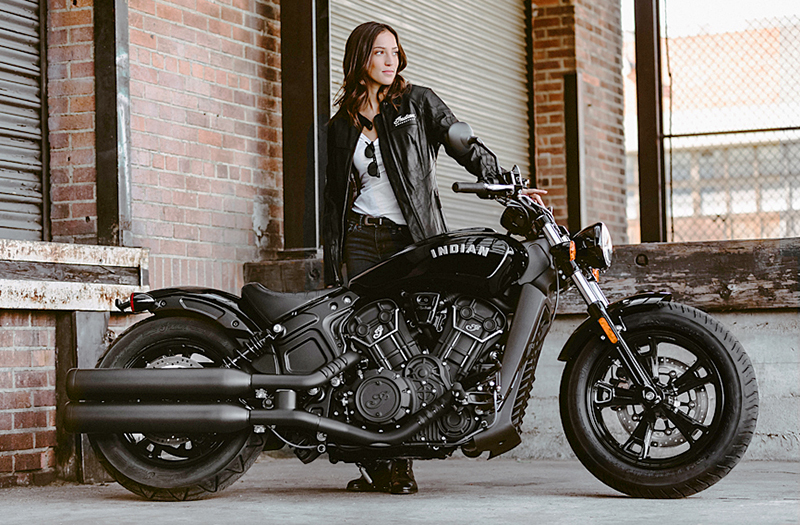 "Over the last month, we've all had to adjust to a new way of life and have had to alter the ways in which we conduct our business," said Mike Dougherty, Indian Motorcycle President. "Our hope is that Click.Deliver.Ride will help bring peace of mind to both our loyal customers and our network of dealers."
Indian's website has long provided riders with the ability to search for their desired model and customize it to their preference, but now they can work with their local dealer, either online or by phone, to complete their purchase and have their dream bike delivered right to their doorstep. No need to visit the dealership to ride or trailer it home. Most dealership showrooms have been forced to close their doors to the public to keep with social distancing rules.
This innovative program, Click.Deliver.Ride, is providing Indian Motorcycle customers with convenience, while adding value to its network of dealers. Dealers play a crucial role in their local communities and economies, which is why Indian Motorcycle has dedicated itself to help them navigate through this unprecedented business situation with Click.Deliver.Ride at the forefront.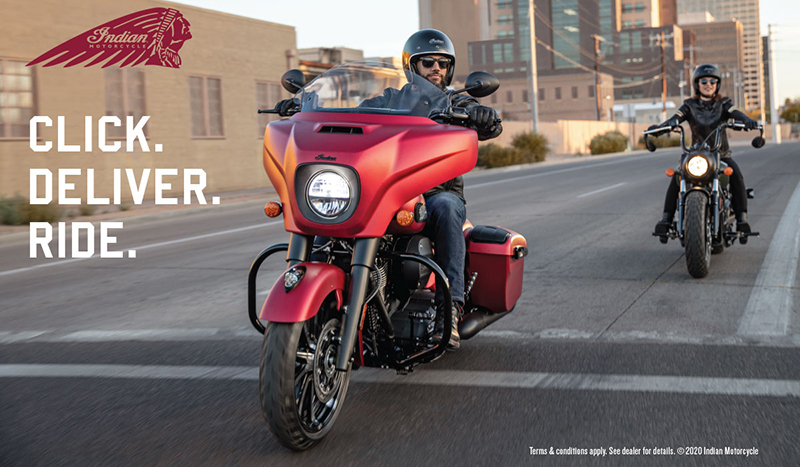 Click.Deliver.Ride. is available for a limited time only at participating dealers based on applicable laws and is subject to change. To learn more visit IndianMotorcycle.com.
Related Articles
Review: 2019 Indian Motorcycle Chieftain Limited with 2020 Updates
All Indian Motorcycle Reviews