I'm excited to see Indian Motorcycle aggressively marketing its motorcycles to women. The company currently is promoting its motorcycles on this site, as well as sponsoring rider events for women, and using individual female riding ambassadors to tout the brand.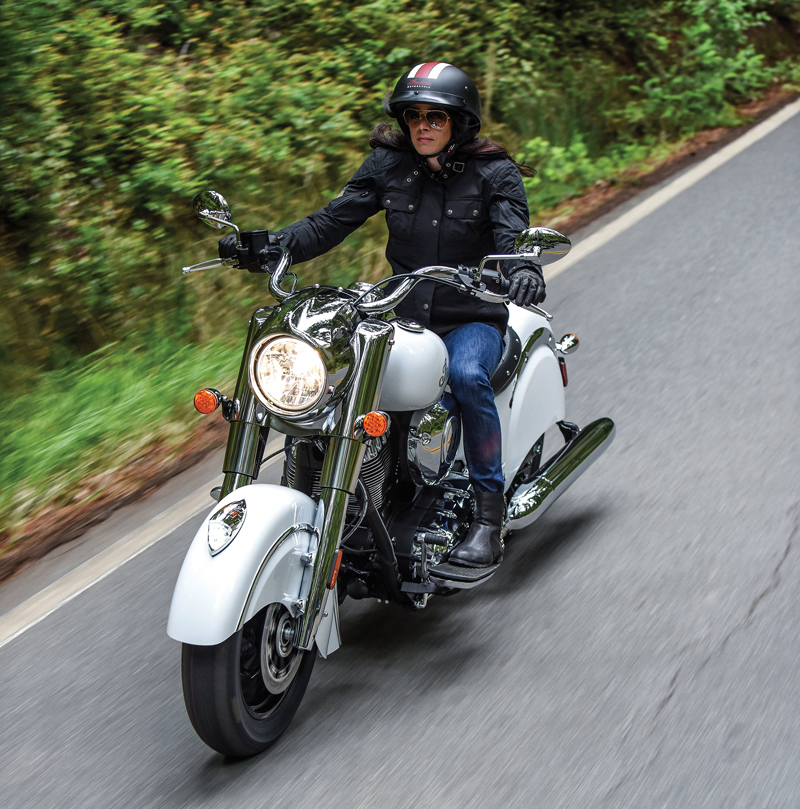 While Indian might be a relatively new brand under the Polaris Industries banner (just 6 years old), the more than 100-year-old Indian Motorcycle brand is steeped in history giving Polaris much to work from when designing not only the motorcycles, but accessories to go with them.
Here are five accessories from Indian designed to help a rider feel more comfortable when buying a stock Indian motorcycle.
1. Reduced Reach Seat
Most women find a stock motorcycle too big to be completely comfortable on it in one way or another. The most common part of a motorcycle that needs adjusting is seat height. Feet flat on the ground gives a rider more control therefore increasing confidence.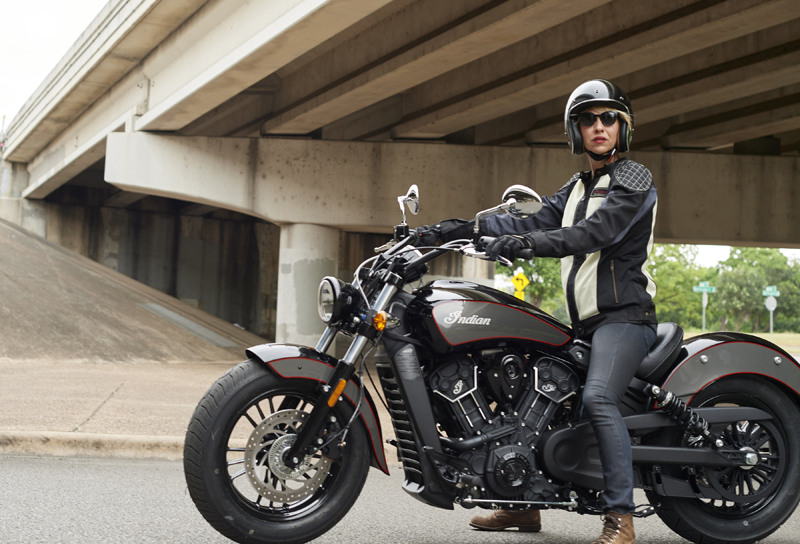 | | |
| --- | --- |
| The black Reduced Reach Seat is made of all-weather vinyl and sells for $199.99. Look for item number 2880241-01. This size also comes in Desert Tan, is made of leather, and sells for $249.99. Look for item number 2880241-05. | The Desert Tan Reduced Reach Heated Seat comes with fringe and studs for decoration and positions a rider ¾ inches lower, and 1 inch forward. A heat control switch is on the left side. Price is $699.99; look for item number 2879578-06. This seat also comes in black for $100 less with an item number of 2879578-02. |
2. Reduced Reach Foot Controls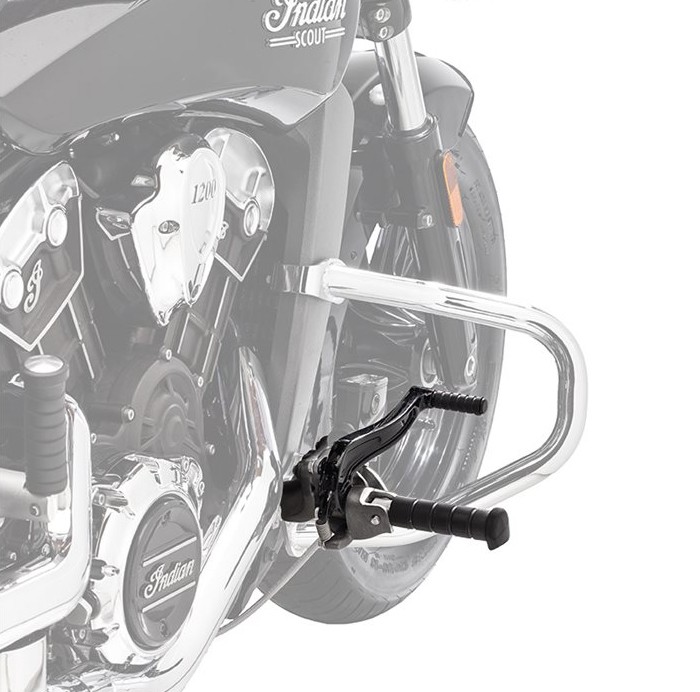 3. Reduced Reach Handlebars
There are several Reduced Reach Handlebars to fit the various Indian models and to ensure one size works for you.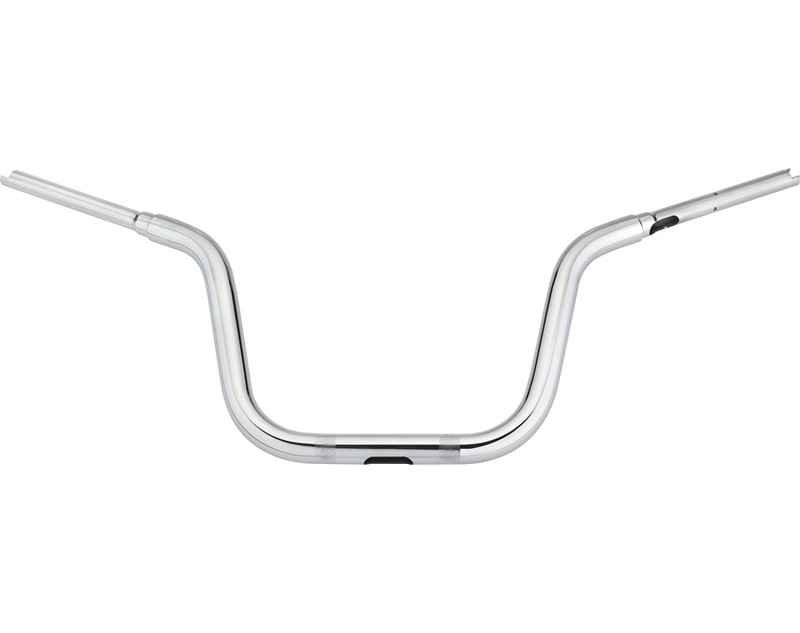 4. Quick Release Windshield
As much as a rider thinks she wants to cruise with her face in the breeze, eventually she will, like most motorcyclists, cave in to getting a windshield. One jaunt without the wind buffeting effect and shell wonder why she waited so long to install one.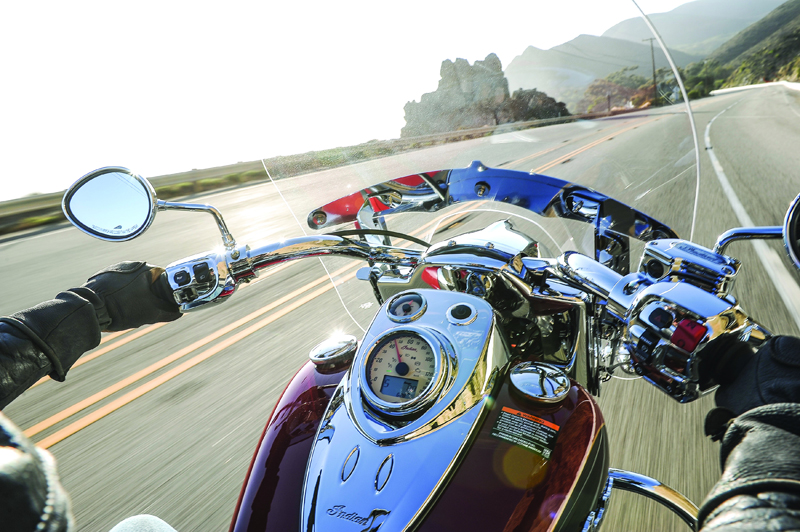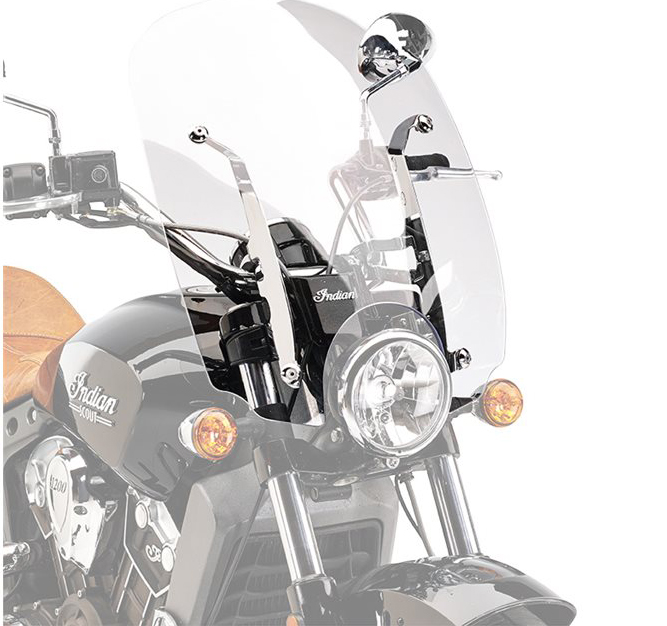 5. Windshield Bag
While not an accessory for physical comfort, the Windshield Tool Pouch from Indian Motorcycle provides comfort in knowing you have space for a few essential items when you can't fit a purse or bag on the bike.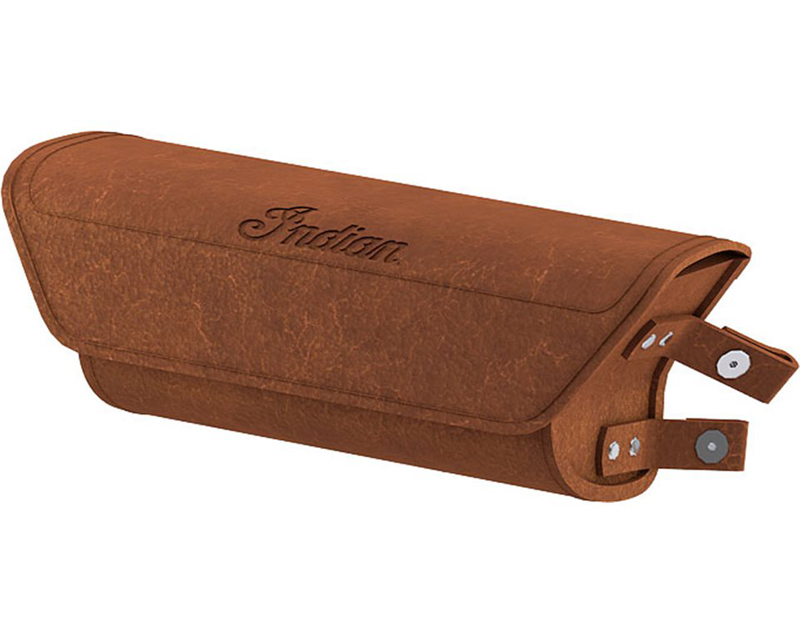 To find these and other Indian Motorcycle accessories, visit IndianMotorcycle.com.
Related Articles