Our last reader survey asked this question of the female visitors to our website: What are the most important factors to you when choosing a motorcycle? We listed 10 options and asked respondents to rank them from 1 to 10, with 1 being the most important. Here are the top five factors women chose, in order of importance.
1. Comfort
It is no surprise to us, and those familiar with female motorcycle buying habits, that "seat height / riding position / ergonomic fit" of a motorcycle (as it was listed in our survey) is the most important consideration for a woman when she shops for a motorcycle. Seat height is critical because this translates to being able to handle a motorcycle comfortably when seated in the saddle—which basically means women are most comfortable—and confident —when they can put both feet flat on the ground.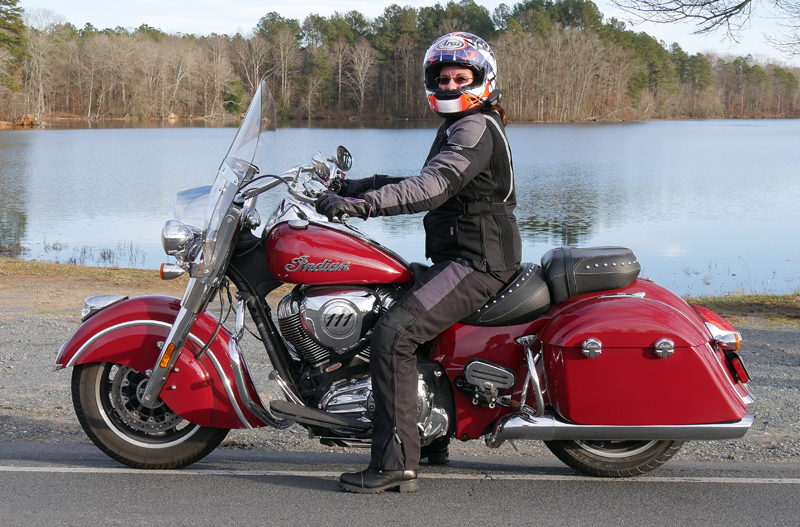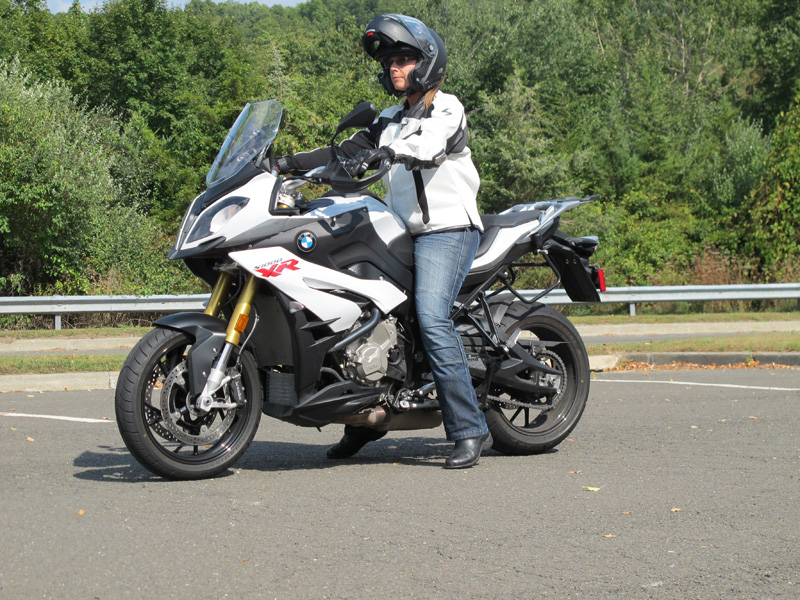 2. Performance
I've always said that unlike men who rank performance as a top consideration when buying a motorcycle, for women it rates second to favorable ergonomics. And, in fact, performance as the number 2 consideration ranks very closely to our number 3 consideration of "styling / appearance / color." This means that women view the styling, color, and appearance of a motorcycle almost equally as important as its performance.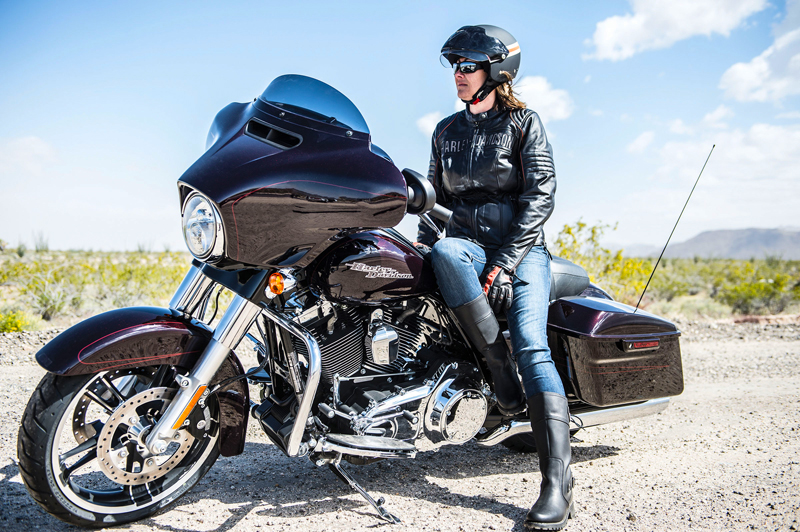 3. Aesthetics
Women put high value on the overall look of a motorcycle and this is evident by "styling / appearance / color" coming in as the third most important factor when choosing a motorcycle.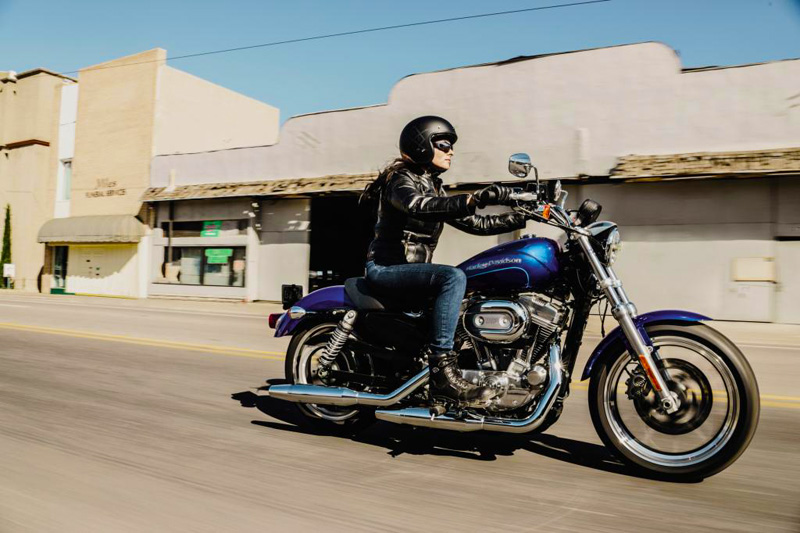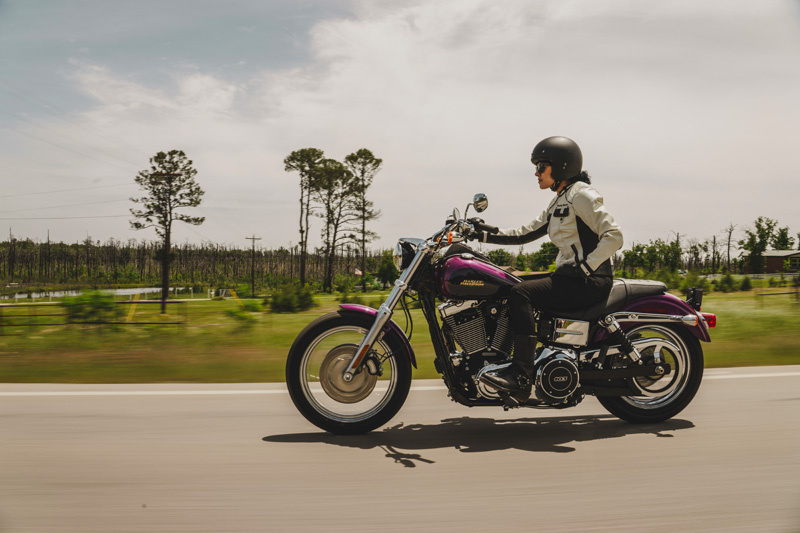 4. Reliability
The quality and workmanship of a motorcycle insofar as it transports a woman safely from point A to point B is among the top five factors a woman considers when choosing a motorcycle. Bikes with a bad reputation have no place in a woman's garage.
Generally speaking, women are wise shoppers when it comes to high dollar items. A woman will spend time looking at reviews and other information to find a motorcycle that has a reputation for being reliable mechanically.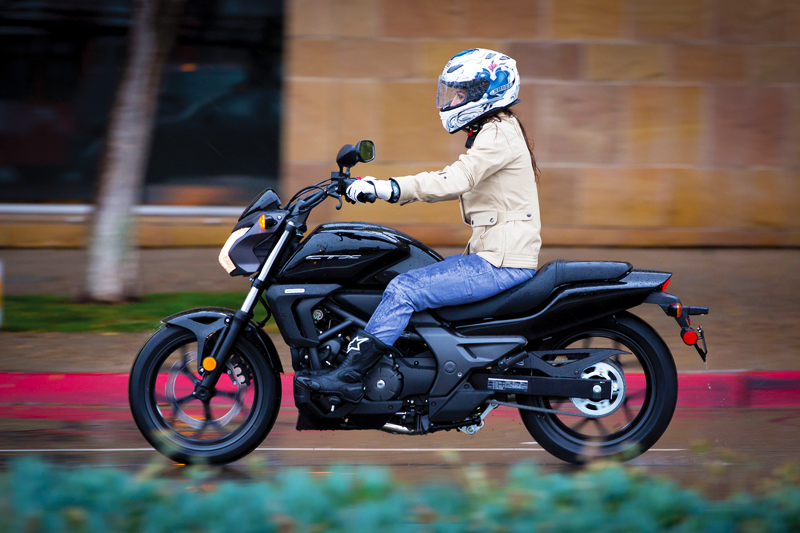 5. Bang for the Buck
The price of a motorcycle is a woman's fifth consideration after the other four factors above are met to her satisfaction, according to our survey. Generally speaking, women are shrewd shoppers and will spend their money wisely on big-ticket items. Coming in at number five indicates that purchase price is important, but it is not the sole deciding factor for a woman when choosing a motorcycle.
Women look for the "best" and "most perfect" item in whatever category she's shopping. When looking for a motorcycle, she'll ask herself, "How can this motorcycle satisfy all my needs?" Those answers are weighed against the price tag and how much she can afford.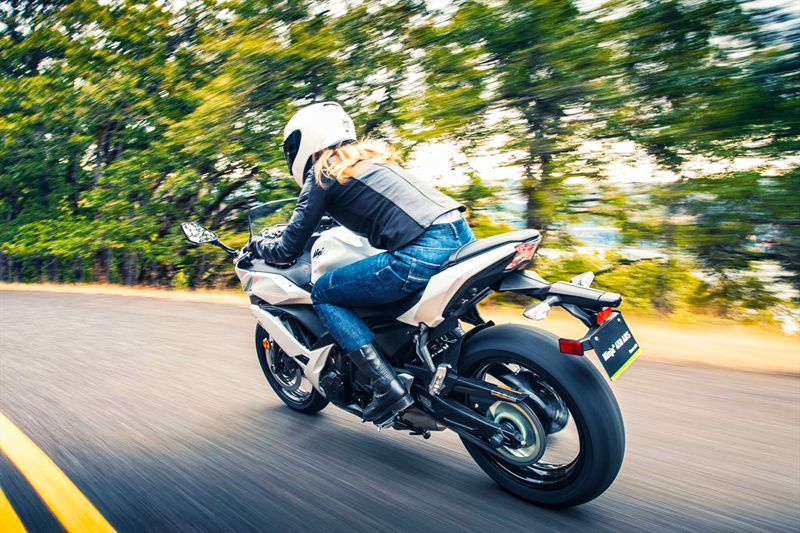 The last five factors women consider when choosing a motorcycle are, in order:
6. Storage capacity
7. Availability of options and accessories
8. Fuel efficiency
9. Prestige and image of the manufacturer
10. Prior experience with the manufacturer
These results came from a survey we conducted within the last 24 months of visitors to our website. We collected more than 1,500 responses to questions about woman motorcycle rider buying habits and demographics.