The Tallahassee Bike Fest Gives Back
Tallahassee Bike Fest (TBF) founder Giovanna "G" Williams envisioned a bike fest in her backyard, Tallahassee, and brought it to life in 2022. With the backdrop of Florida's capital and the state's political scene, it was a labor of love for this Navy veteran and black female business owner to create not just one bike fest, but a follow up that proves a dream envisioned can be a dream realized. G promised a second festival and delivered a smashing successful event that sets the stage for many more Tally Bike Festivals to come that will rival the "established" bike fests throughout Florida.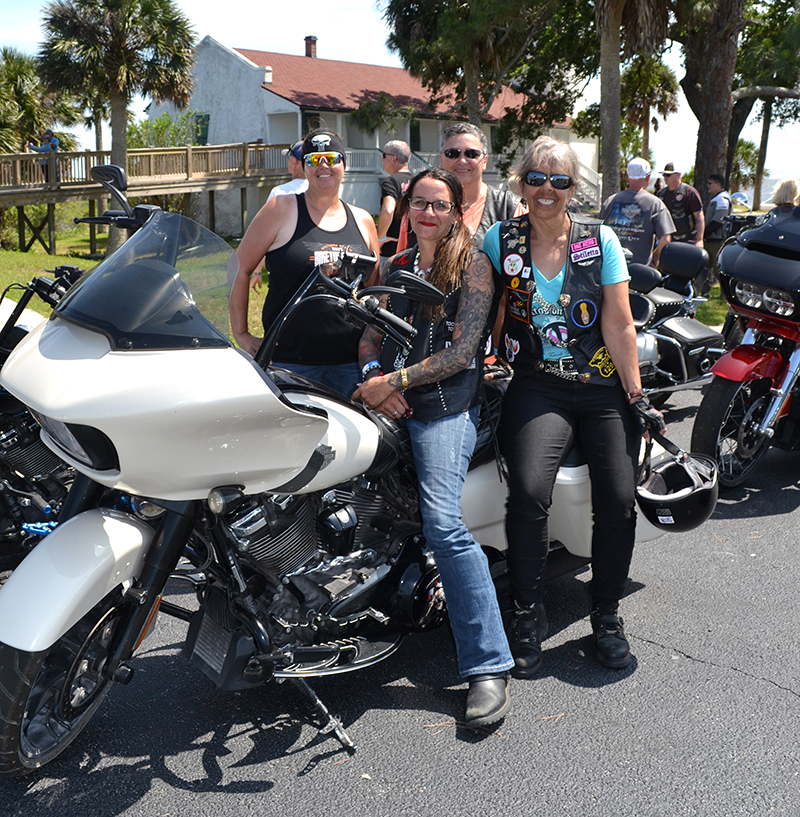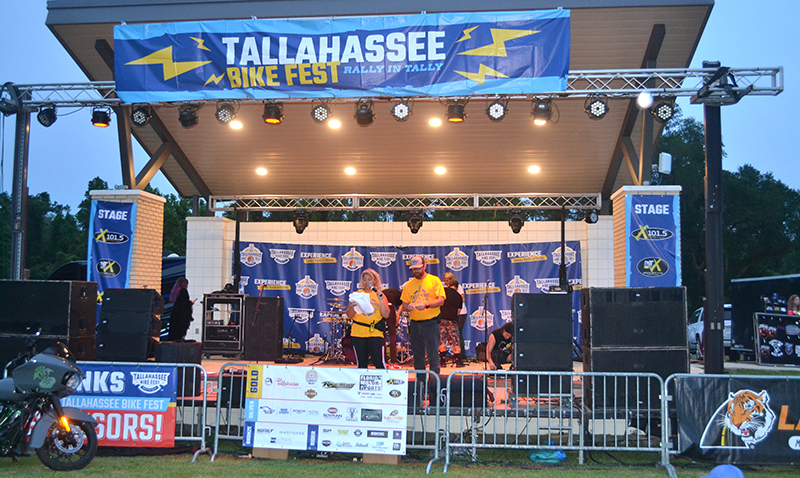 The event is free and open to all. It's a family-friendly festival and even the family dogs are welcome. G's husband, Ben, her mom Kelly, and more family and friends are a solid group of volunteers.
Women riders are central to G's heart, and it's evident in her planning that features women-led rides, workshops, and women owned business vendors. Thank you, G! The mission of TBF is to offer an exciting environment to new riders, experienced riders, and their families. Mission accomplished to excellence.
Relocation from the beloved artsy Railroad district to Apalachee Regional Park provides the festival over 100 acres more space for a bigger, even better event. G explained that her partnership with Visit Tallahassee affords her more opportunities to expand the fest, she asked for a venue and they came through.
Apalachee Regional Park hosts record-setting cross country events and is home to four full-sized multipurpose fields. During the TBF, it was transformed into the perfect grounds to host a motorcycle event. The grounds were perfectly suited to all riders, new or experienced.
The layout of the festival included a common area with the bandstand in direct view of the VIP section. Food vendors were stationed in a semi-circle around the main grounds, and the midway featured a gigantic parking area for motorcycles with the vendors stationed on the sides of the midway.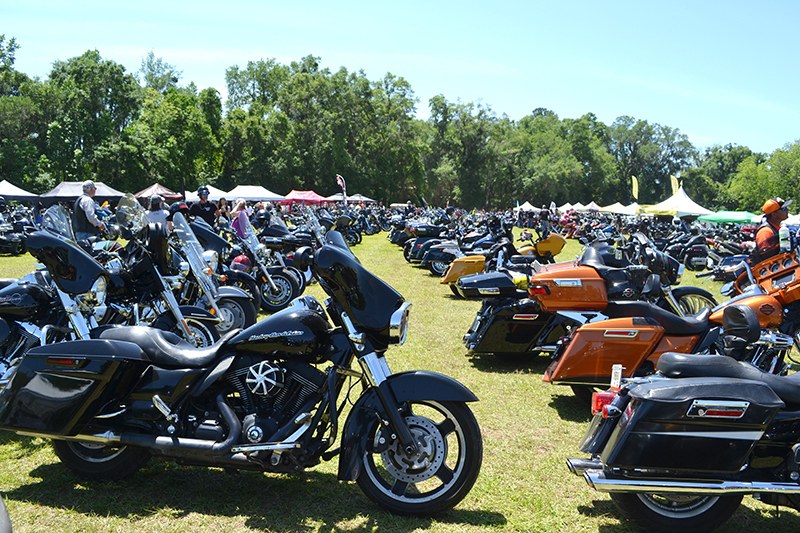 VIP tickets were available for $75. The special package includes exclusive seating in a covered area of a park building with a direct view of the stage, as well as a goody bag with assorted promotional items, and an event T-shirt. Plan to purchase your VIP ticket early next year. They sell out days before the festival begins!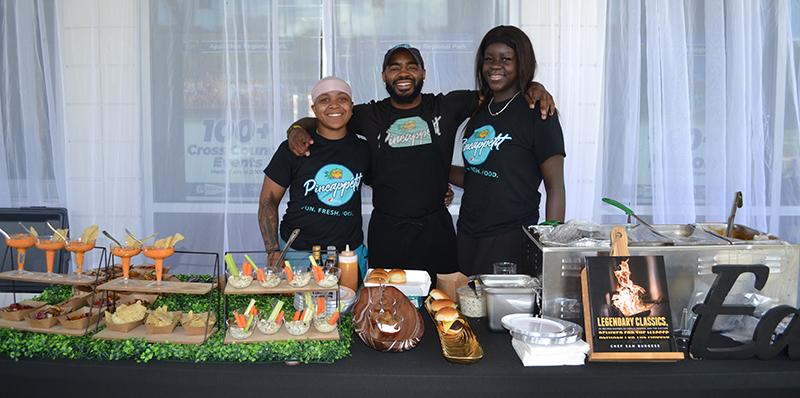 Riding Tallahassee provides a pleasant surprise as it's not all about the big city and capital. In fact, the surrounding areas are beautiful, hilly, fauna-canopied, rural roads that provide the antithesis of the Florida beaches and usual stereotypes if the vacation state. Rever provides mapped rides that include more than 20 hours and 730 miles.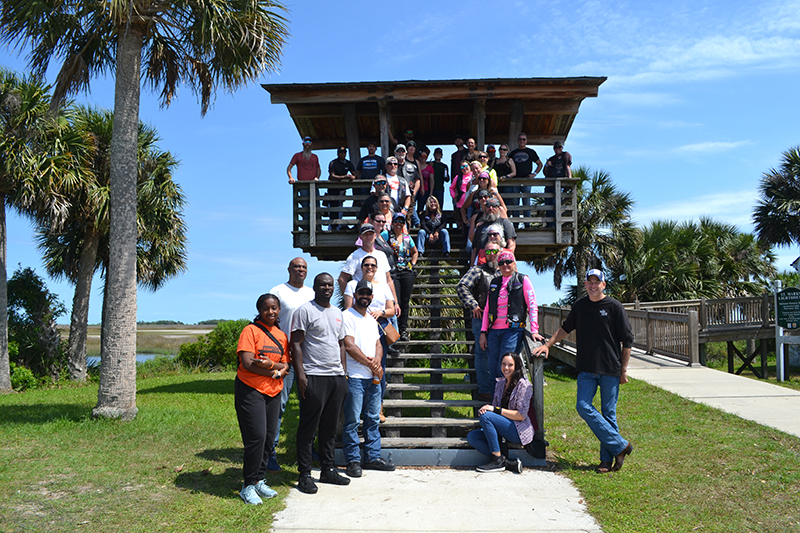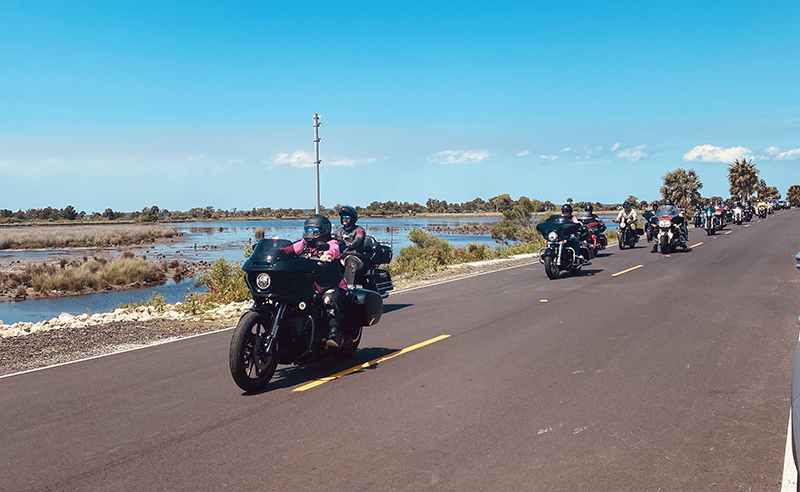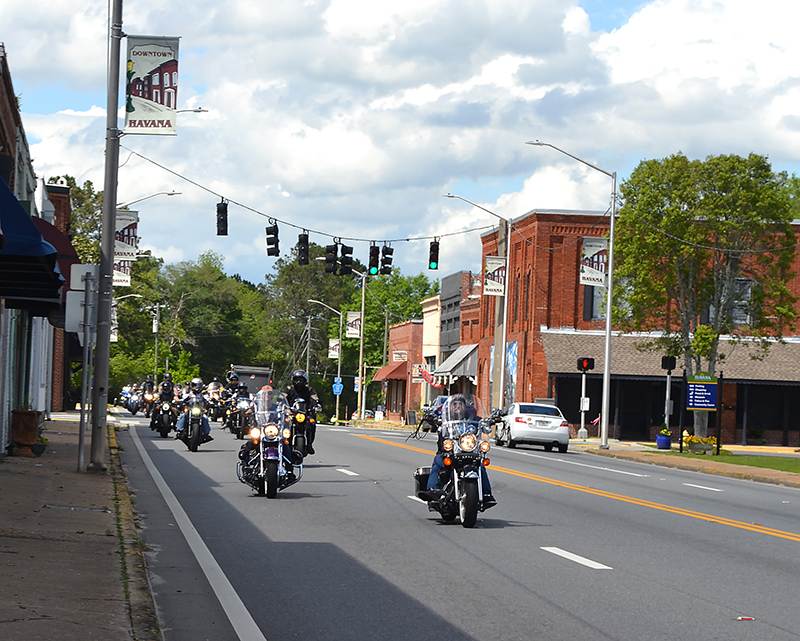 Saturday presented picture perfect weather for all rides of the day. Riders were treated to the most beautiful routes throughout rural Florida. Mother Nature had other plans for Saturday night.
Unfortunately, the poprular Saturday night concert headliner Jasmine Caine was canceled due to lightning and a severe weather alert. G made the announcement with a heavy sigh, yet safety was the number one concern. We were all disappointed to miss the show this year, but look forward to Jasmine's comeback at next year's event.
Eight other performers provided jam-quality entertainment during the weekend including country, rock, blues, and hip-hop. Wicked Serenity performed a tribute to Godsmack. All music lovers would enjoy the old school style concerts with the rest of the fest goers on the beautiful park grounds.
The kids were thoroughly entertained at the Kids Corner with face painting, temporary tattoos, games and activities, a gigantic bubble station, and STACYC electric balance bikes.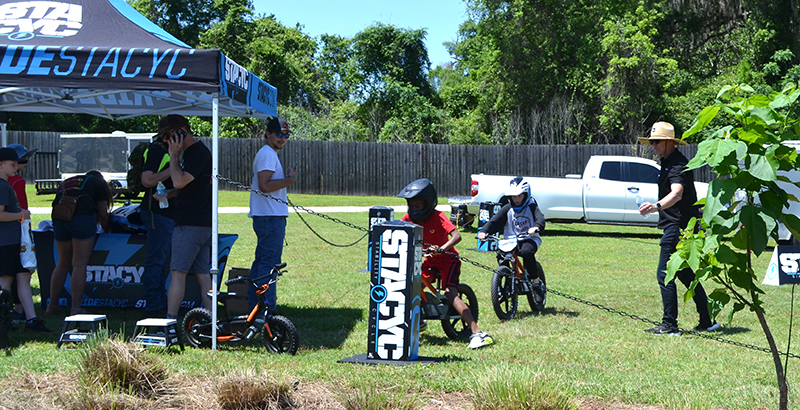 Tallahassee Harley Davidson hosted the kick-off party on Friday night featuring live music. Food trucks were on hand to feed the hungry crowd, and, as always, there were plenty of new motorcycles for sale along with some appreciated specials.
Other highlights of the TBF include a meet and greet with WRN's Porsche Taylor, founder of Black Girls Ride. Porsche also conducted a workshop on long distance riding.
Many riders enjoyed an honor tour of the Florida capitol building and various monuments around Tallahassee while others enjoyed the poker run that benefitted the Florida Veterans Foundation (FVF).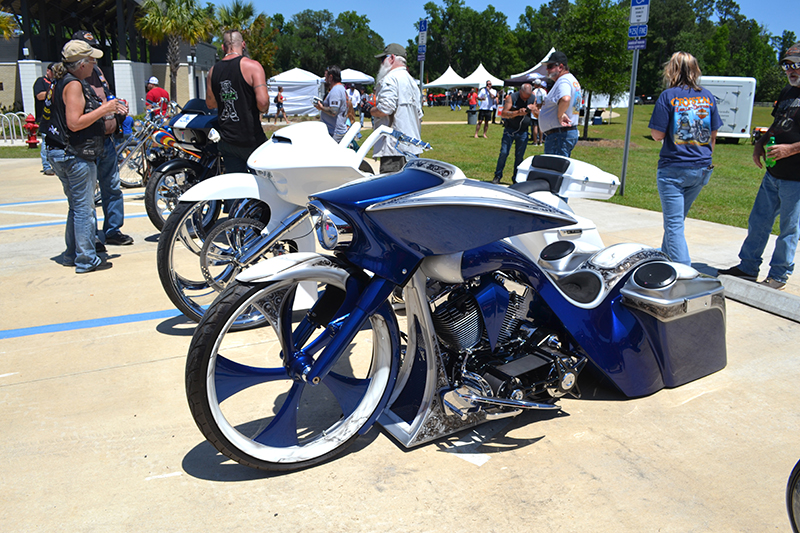 Next Year's Rally in Tally
Stay tuned for next year's Tally Bike Fest. The perfect location, fabulous founder and hosts, and line up of events promise to make this bike fest a longstanding motorcycle festival that is sure to continue growing beyond expectations.