Every year I'm asked if I am going to the MotoGP race. Moto Grand Prix, or MotoGP, is a core bucket list item for many of my friends. This year I was finally able to experience the excitement of being trackside at a high-speed road race for the first time.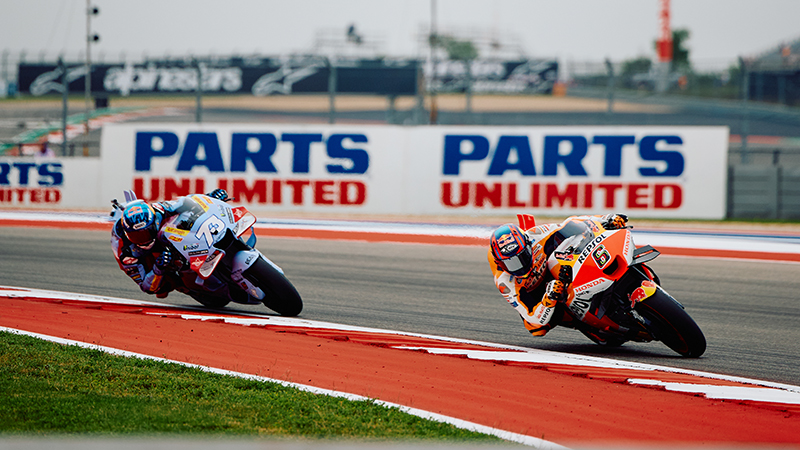 The races are a blast to watch, this year offering numerous upsets and exceptional efforts by all. Honda's #42 Alex Rins came out on top with a surprise win. Rins was only ranked 13th in the qualifying round, but managed to take it all, bringing home his fifth MotoGP win.
While the number of women on the track is scarce—Spanish racer Ana Carrasco placed 30th in the Moto3 race—MotoGP offers much more than the races. There are many women involved in MotoGP behind the scenes in race teams, national federations (like the AMA), corner workers, medics, and with the facilty, vendors, and sponsors who support the event. It's also a chance for women throughout our sport to come together and reconnect.
The motorcycle industry is replete with powerhouse women, and I am reminded of that fact every time I am at a national moto event. From industry pros to skilled recreational riders, events such as the MotoGP are a great way to get together and revel in our shared love of powersports.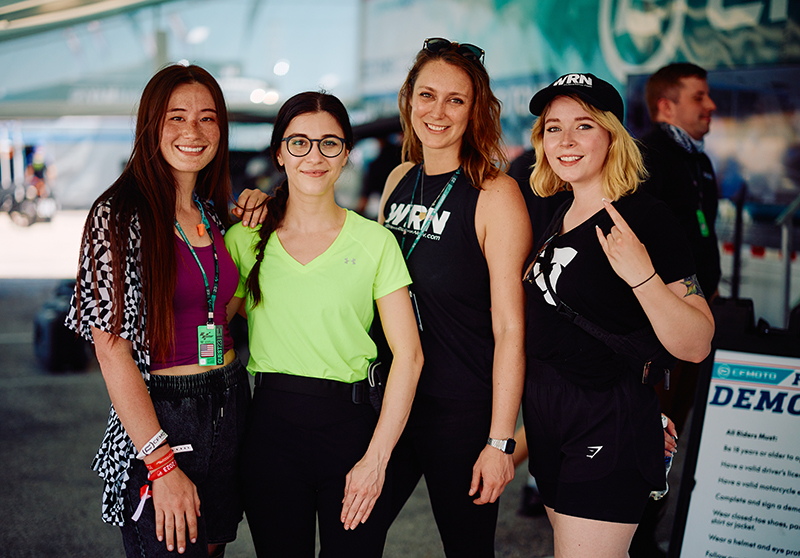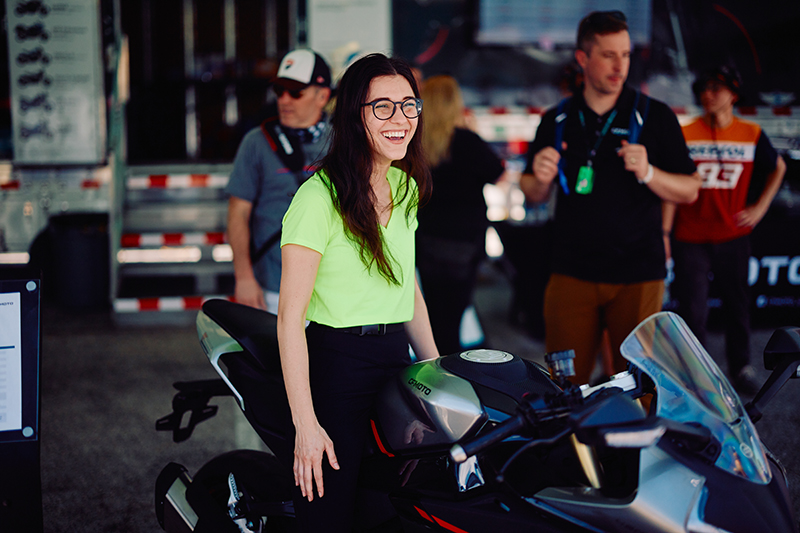 Riding the MotoGP Circuit
Catching up with friends is a big perk at the MotoGP races, but the highlight for me this year was the parade lap around the track that I got to do with CFMOTO. Normally a paid VIP experience, CFMOTO generously allowed me to demo its 700CL-X Sport on the group ride around the COTA track. Of course, we were not traveling at MotoGP paces. I probably topped out at around 55 mph, riding alongside 50 or so other motorcycles. However, it gave me the chance to test out this zippy motorcycle on one of the most famous tracks in the world.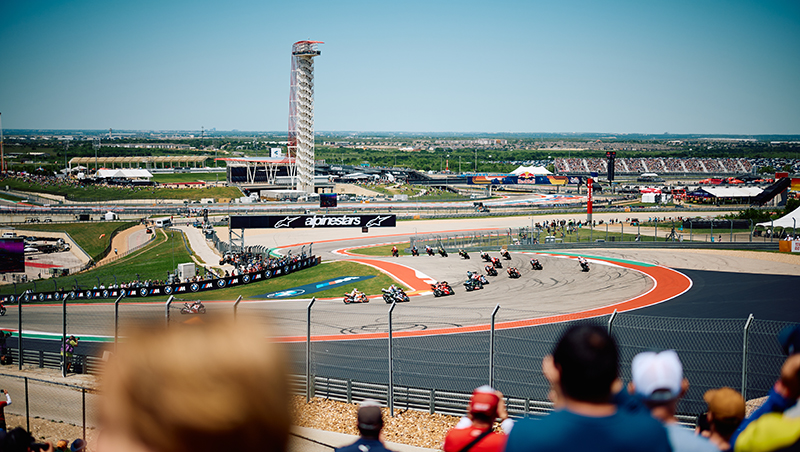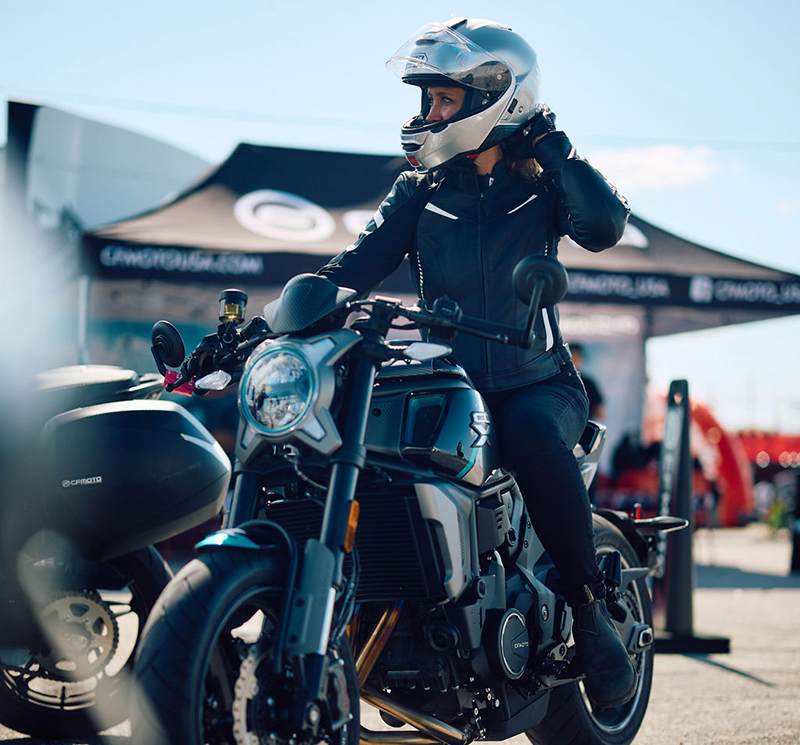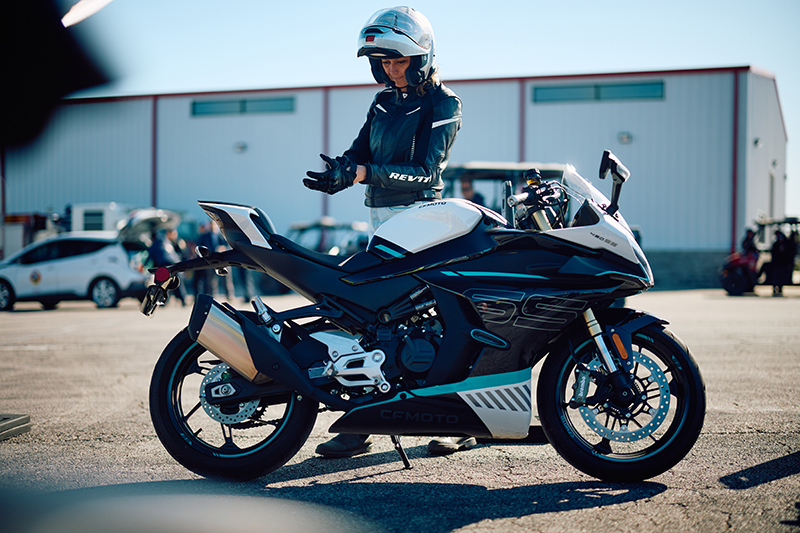 My first ever MotoGP did not disappoint, and I look forward to discovering more at the event next year. This industry is full of incredible people, from racers to riders to everyday fans, and I cherish the opportunity to spend time with fellow lovers of two wheels while watching the best-of-the-best perform.