Waterproof Riding Shoes for Women
I have several bins full of motorcycle footwear. Reviewing motorcycle riding shoes and boots for Women Riders Now (WRN) is a passion I've been able to fulfill for more than 20 years, and my key preferences are nailed down.
For me, the most important features of motorcycle footwear include their protective qualities, fit, material makeup, and resiliency. And because nothing is worse than having wet feet when riding, when I shop for motorcycle boots, I always look for waterproof materials first. It's amazing how many styles are filtered out of my search once that basic requirement is selected.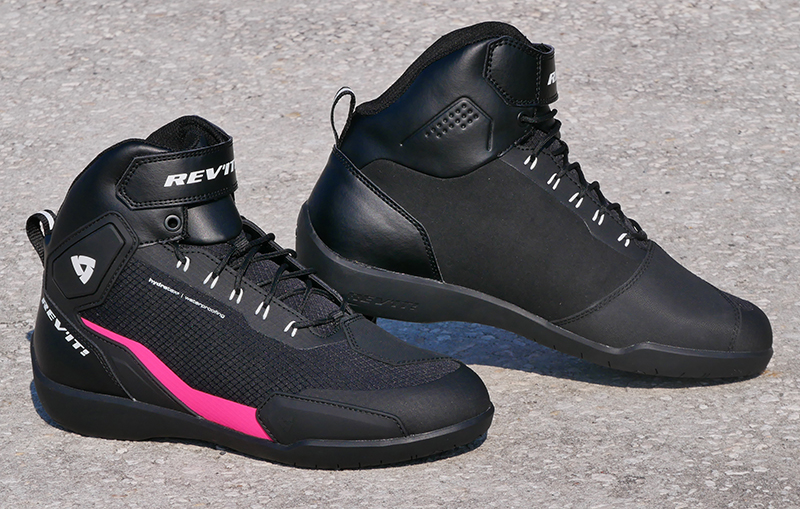 Meeting my requirements, the REV'IT! Sport G-Force H2O riding shoes offer women good protection in a low cut sporty "paddock" style. I love riding shoes like these that have ankle protection and a flat sole. I don't like the way heels force my feet into a specific riding position on motorcycles with footpegs.
The G-Force H2O women's riding shoes are mostly black with a splash of pink on the outside. The pink will likely keep some riders from considering them, but others will find them attractive. Currently, this is the only color option available for women. (G-Force H2O's are also available for men in three color options.)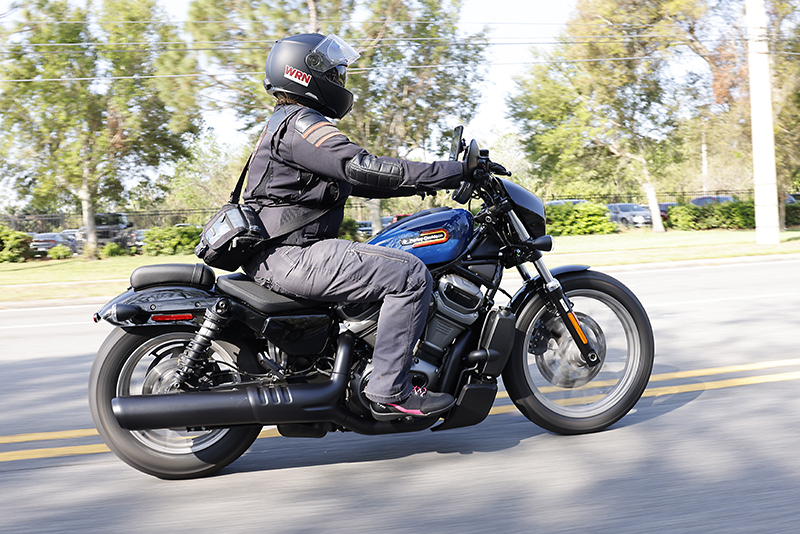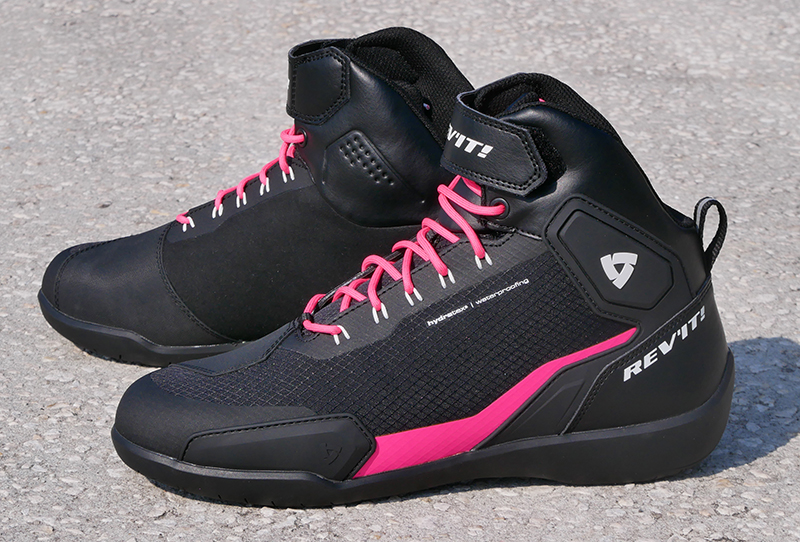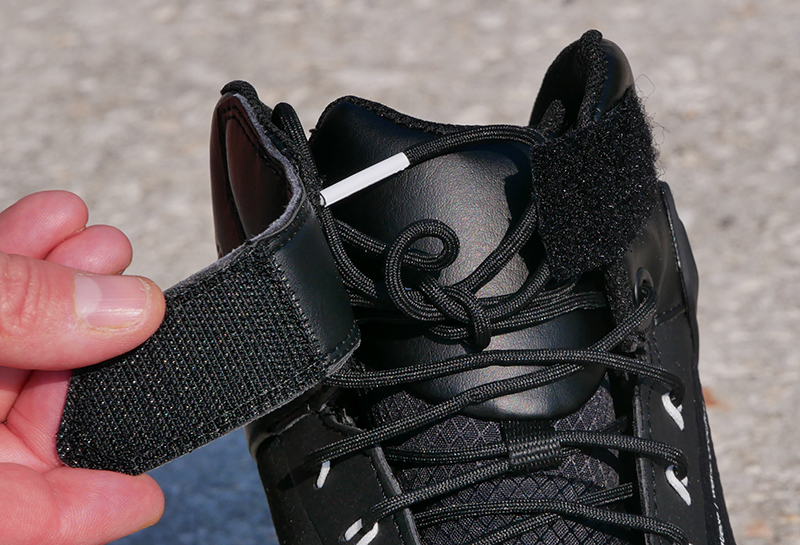 Foot and Ankle Protection
The G-Force's protective features include an injected ankle cup, plus reinforced side panels, ankle, heel, and toe areas. The low cut shoes are intended for street riding, so they forego the shin protection you'll find on tall touring, track, and ADV boots.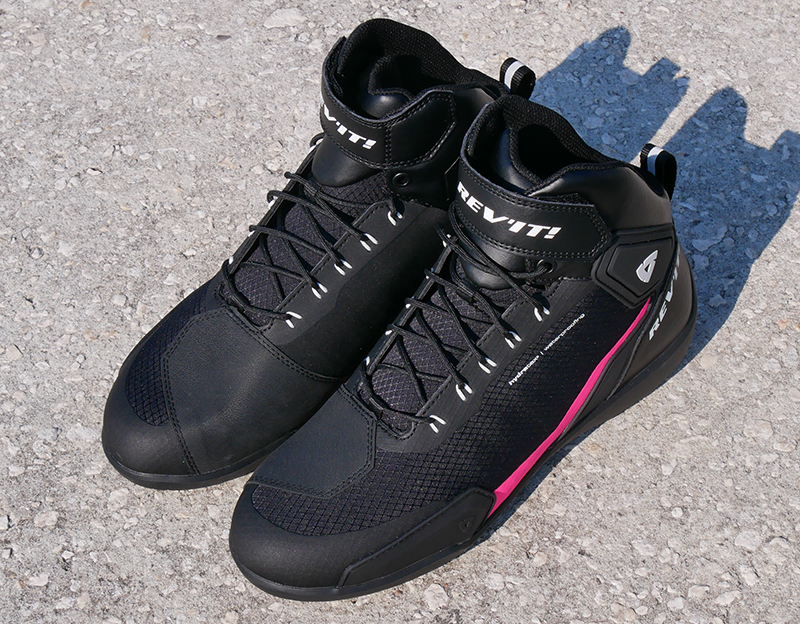 The hydratex Z-liner synthetic material and sealed seams effectively keep water from penetrating these riding shoes. However, there is a trade off when choosing breathable water-resistant footwear versus extremely waterproof boots like these—they are hot.
Riding Shoes Made for Walking
Being comfortable walking and standing in riding shoes is also something that is important to me. Most riding boots and shoes available today cover the ankles as well as the Achilles tendon area. Prolonged walking in stiff boots can rub against this area, causing blisters and irritation. I've suffered with this problem because I walk about 20,000 steps a day when teaching motorcycle safety classes. The G-Force H2O shoes are low in the back, eliminating that issue.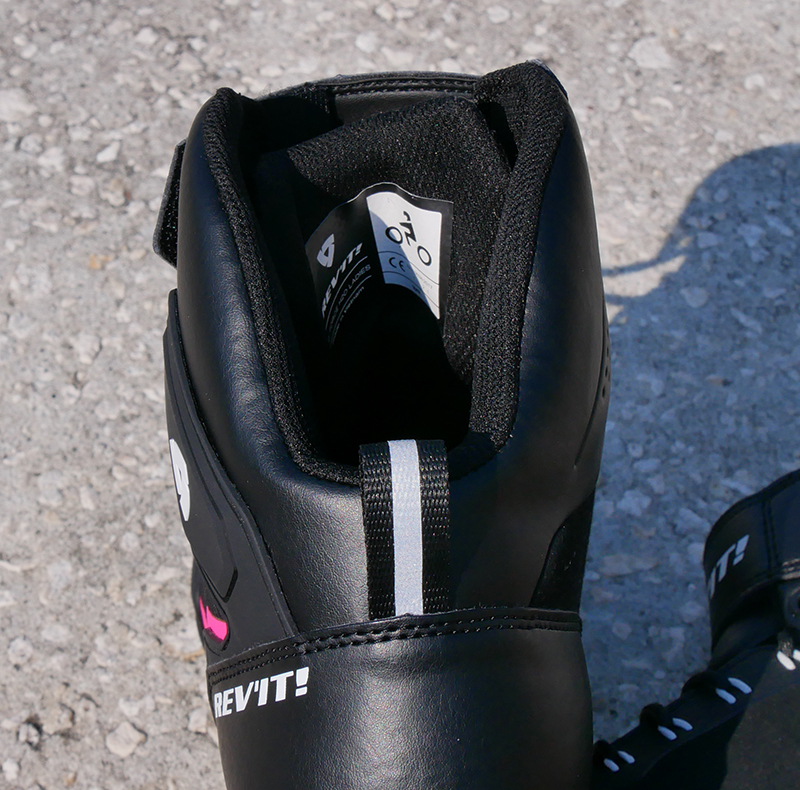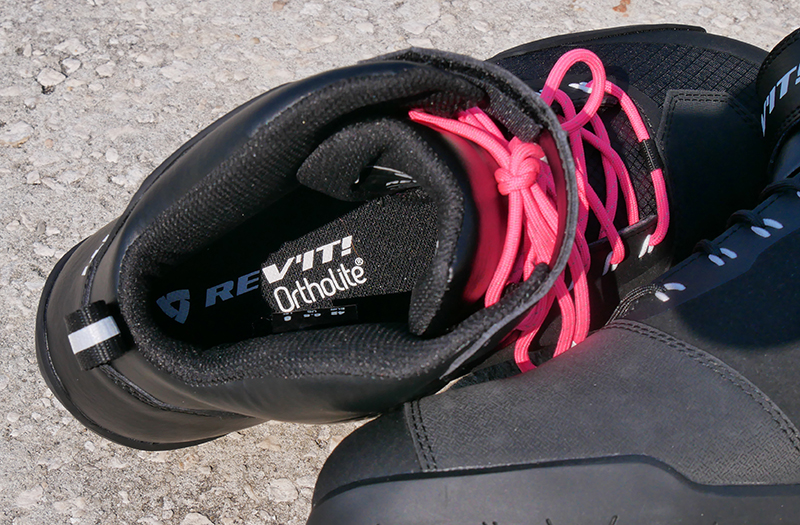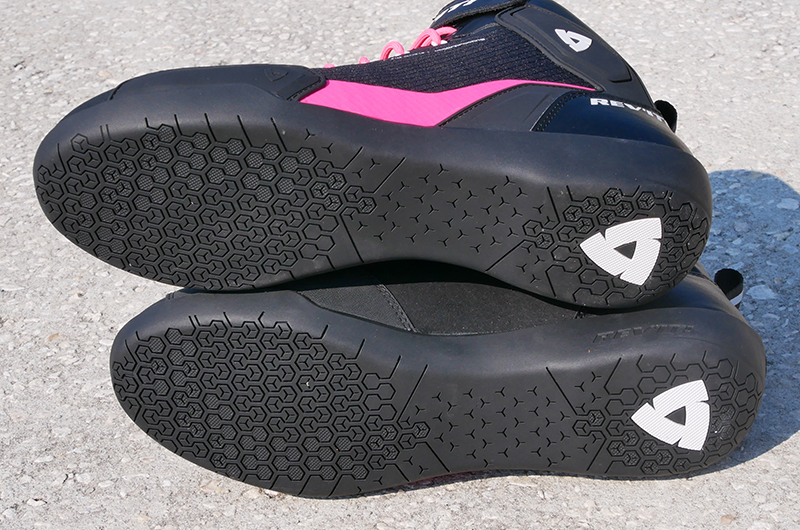 The REV'IT! G-Force H2O riding shoes come in Euro sizes 36 to 42 in whole sizes only. I usually wear a size 9.5 or 10 U.S., so according to REV'IT!'s size chart, I would fit in either a 41 or 42. I went with the 42, and although they fit the width of my foot, there's a lot of space in front of my toes. After about a half day of walking in them, the widest part of my feet are unusually sore. The G-Force women's shoes will fit women with narrow feet better than those of us with wider feet. Perhaps the men's version would work better for me. 
The women's REV'IT! G-Force H2O riding shoes come in black/pink and retail for $199.99. For more information and to order online visit REVITSPORT.com.