Genevieve Schmitt, the founder, and former publisher and editor of WomenRidersNow.com (WRN)—this online magazine—is now part of an esteemed group of women in motorcycling who lay claim to being a two-time motorcycle Hall of Famer
In October, Schmitt was inducted into the Las Vegas Motorcycle Hall of Fame, a "virtual" hall of fame that is part of the long-running Las Vegas BikeFest rally. Schmitt is the first and only female inducted into the 2-year-old hall of fame that honors the iconic ambassadors, influential heroes, and people who put their interests above and beyond for the motorcycle community, according to its mission statement. In 2001, Schmitt was inducted into the Sturgis Motorcycle Hall of Fame, and both inductions were in recognition of her journalism work and marketing efforts in raising awareness of women motorcycle riders.
"Genevieve is a pioneer in the industry, hobby, and sport of women motorcycling," says Mindi Cherry, Vice President and Event Manager of Las Vegas BikeFest. "Shehas reached beyond the stereotypes and has brought female riders to the forefront. As the fastest growing demographic of new riders, Genevieve has shown that women can have the same amount of passion and enthusiasm for motorcycle riding as any man."
Women Riders Now E-Newsletter
Stay up-to-date on all things motorcycle! Latest gear, bikes and products reviews. Travel ideas, great product giveaways, and more.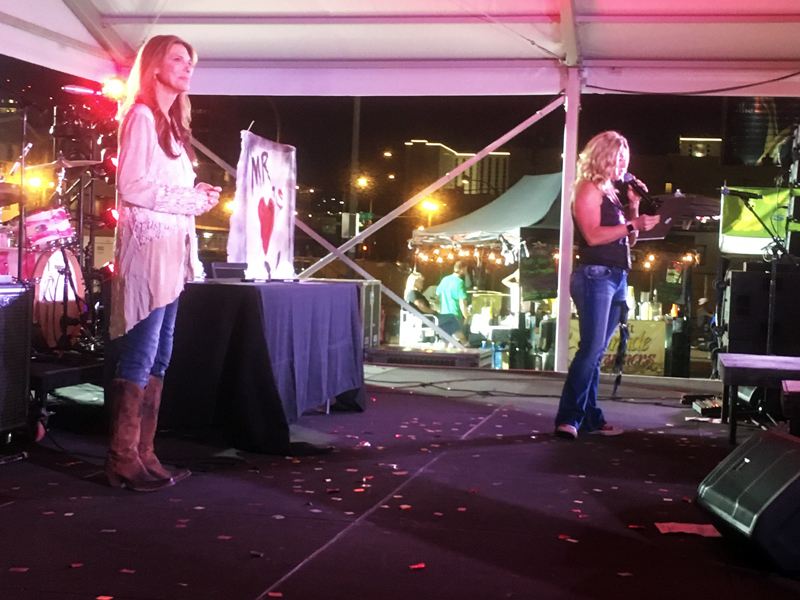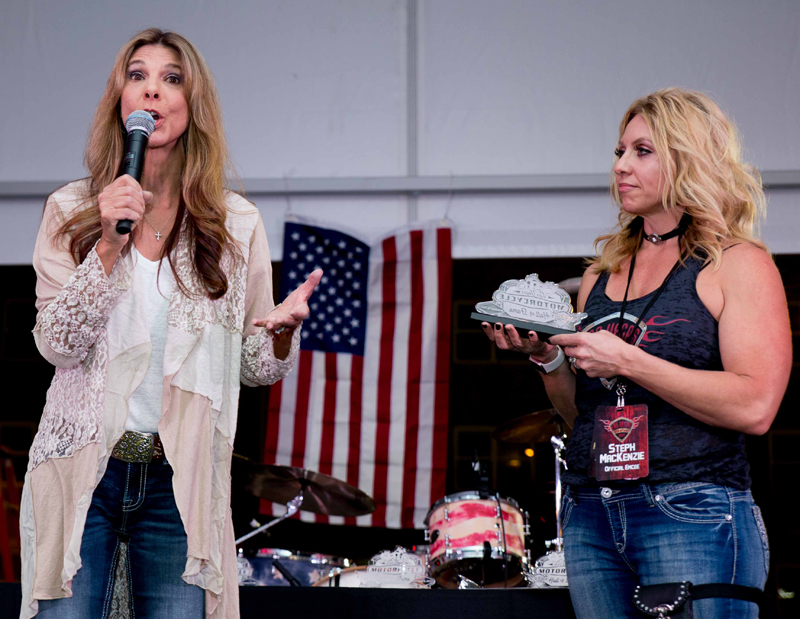 Genevieve's acceptance speech to the audience watching the evening induction ceremony, that took place during October's Las Vegas Bikefest rally, included this statement: "I stand here as an encouragement to all those with an idea to follow their heart by listening to God's voice so that He can direct your path. That is what I've done all these years and as a result I'm honored to give God all the glory for the gifting and talents that have enabled me to have such a fun and exciting career in motorcycling journalism."
She added, "This award is for all those who have followed my work, read my articles, and listened to my speeches over the years, and to the fans on social media. Let the next generation be inspired to such success by following the promptings of the Lord in their own lives."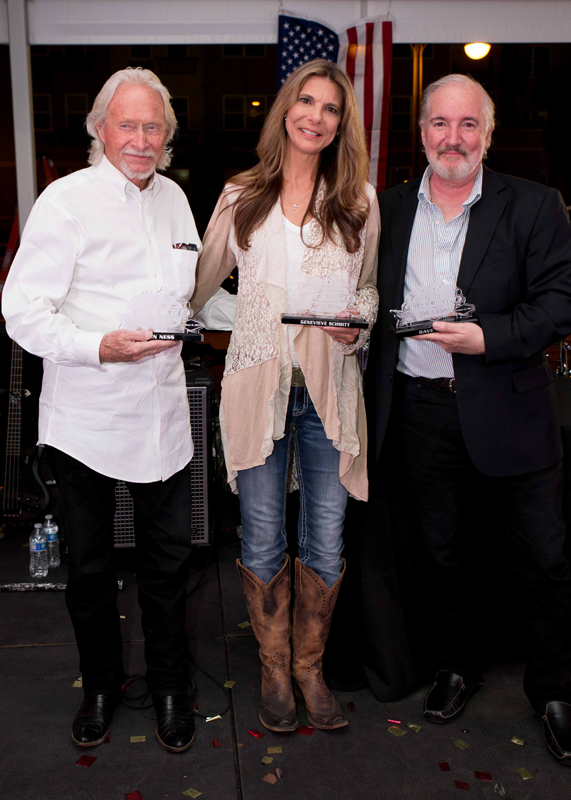 The three motorcycle halls of fame are:
the American Motorcyclist Association (AMA) Motorcycle Hall of Fame, housed at the Motorcycle Hall of Fame Museum in Pickerington, Ohio
the Sturgis Motorcycle Hall of Fame, housed at the Sturgis Motorcycle Museum in Sturgis, South Dakota
the Las Vegas Motorcycle Hall of Fame.
Of the 29 women inducted into the three motorcycle halls of fame, just eight, including Genevieve, have been inducted into at least two of them. Those women are:
Becky Brown, founder of Women In The Wind, one of the largest female motorcycle groups with chapters all over the world
Linda Giovannoni, co-founder of Harley Women magazine, the first print motorcycle magazine for women
Cris Sommer Simmons, co-founder Harley Women magazine, and longtime motorcycle journalist and author
Gloria Struck, pioneering motorcyclist and ambassador for the sport still riding in her 90s, and an original member of the Motor Maids (oldest women's motorcycling riding group)
Lucy Timme inducted along with her husband, Walter, who were Indian Motorcycle dealership owners, and active in the Indian motorcycle club community
Margaret Wilson, one of the first female Harley-Davidson dealership owners alongside her husband, Mike, and original member of the Motor Maids
Adeline and Augusta Van Buren, pioneering females who rode their motorcycles across the U.S. in 1916.
To learn more about Genevieve Schmitt and her accomplishments in the motorcycle industry, visit this link.
To see lists of previous inductees and to learn more about the three motorcycle halls of fame that exist to honor pioneers, leaders, influencers, and innovators in motorcycling, visit these links:
Las Vegas Motorcycle Hall of Fame
Sturgis Motorcycle Hall of Fame
AMA Motorcycle Hall of Fame
Related Articles
Genevieve Schmitt, Founder of Women Riders Now
Genevieve Schmitt To Be Inducted into Las Vegas Motorcycle Hall of Fame
Pioneer Profiles on WRN