In the summer of 1916, the U.S. was on the brink of entering World War I (WWI) as two sisters left New York on a cross-country motorcycle trip. The timing of this ride was no coincidence as the sisters were out to prove that women could handle the rigors of motorcycle riding well enough to be
military dispatch riders
. The lack of military service was an argument used at the time to deny women the right to vote, so this ride not only supported the National Preparedness Movement, but also the Womens Suffrage Movement.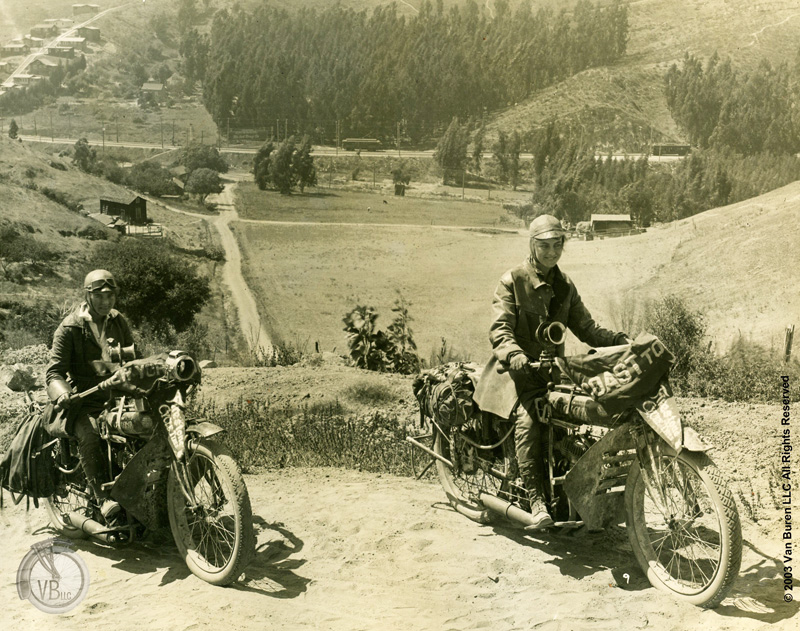 The trip took just over two months and spanned 5,500 miles of rough terrain with the sisters eventually reaching Tijuana, Mexico.
Born in 1884 and 1889, Augusta and Adeline Van Buren were descended from the eighth president of the United States, Martin Van Buren. As you would expect of a presidential family, the Van Burens were wealthy and the two sisters were New York socialites. They must have caused quite a stir when they announced they were riding across the country on motorcycles, a feat unheard of for women of their time.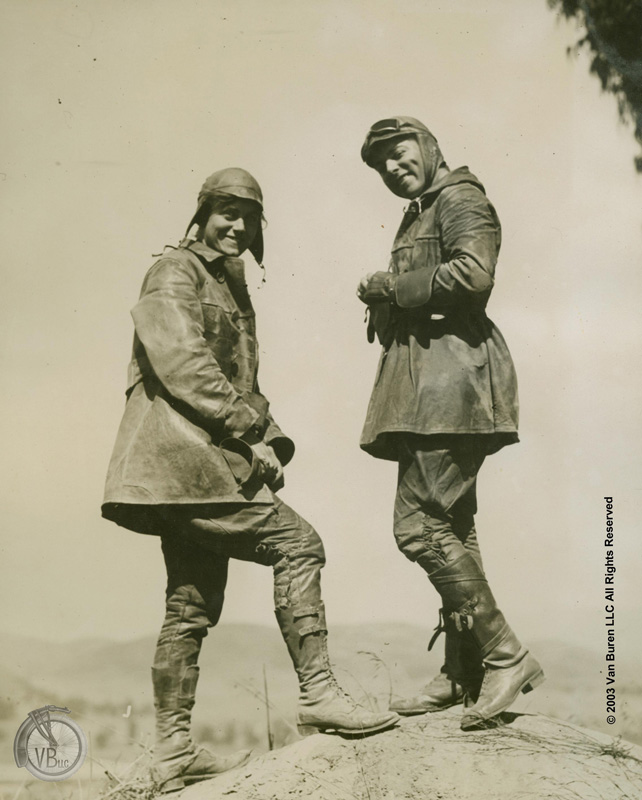 Being rich and famous has its advantages, one being that they could afford the top-of-the-line motorcycle for their journey. For a whopping $275 a piece, Augusta and Adeline purchased a pair of Indian Model F motorcycles. They were powered by 1000cc Power Plus V-twin engines and rolled on Firestone tires. The sisters also outfitted themselves in mens riding leathers and boots, something that seemed practical at the time but would prove troublesome later down the road as they were arrested numerous times for wearing mens clothing. (Yes, there were actual laws prohibiting women from wearing mens clothing.)
…becoming the first to summit the mountain on a motorized vehicle.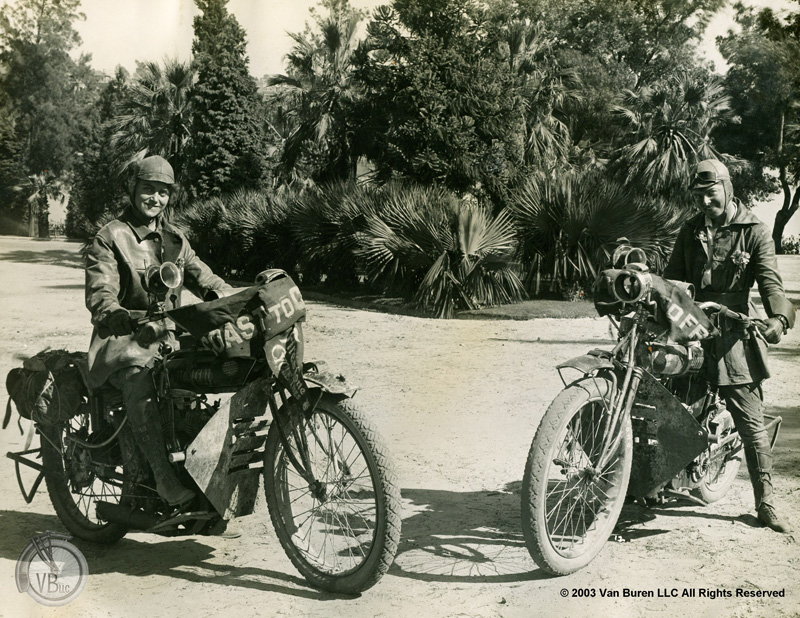 They chose to leave on the 4th of July in 1916, which I am sure was a nod to the patriotic nature of their ride. Striking out due west from Sheepshead Bay, in Brooklyn, New York, they rode through major cities like Buffalo, Akron, Chicago, and Omaha. This part of the trip was probably very pleasant. There were decent roads and plenty of places to stop for the night and pick up supplies. As the Rocky Mountains loomed in the distance, their real challenges began.
Riding through Denver, the sisters decided to ride to the top of Pikes Peak. They successfully completed the 14,114-foot climb on their motorcycles, becoming the first to summit the mountain on a motorized vehicle. That was the highlight of their trip through the Rockies and soon they were faced with miles of washed out muddy roads. At one point their motorcycles became so mired in the mud, they were forced to walk to the nearest town and enlist the help of some local miners to free the motorcycles.
As the mountains gave way to the desert, the roads improved but a wrong turn somewhere west of Salt Lake City left the two women stranded without water. Coincidentally, it was another prospector that came to their aid, providing them with water and directions to Reno.
From Reno they continued into California without incident and reached Los Angeles on September 8th. They also took a side trip down to Tijuana, Mexico, which had recently become a popular tourist destination thanks to the Panama-California Exposition of 1915.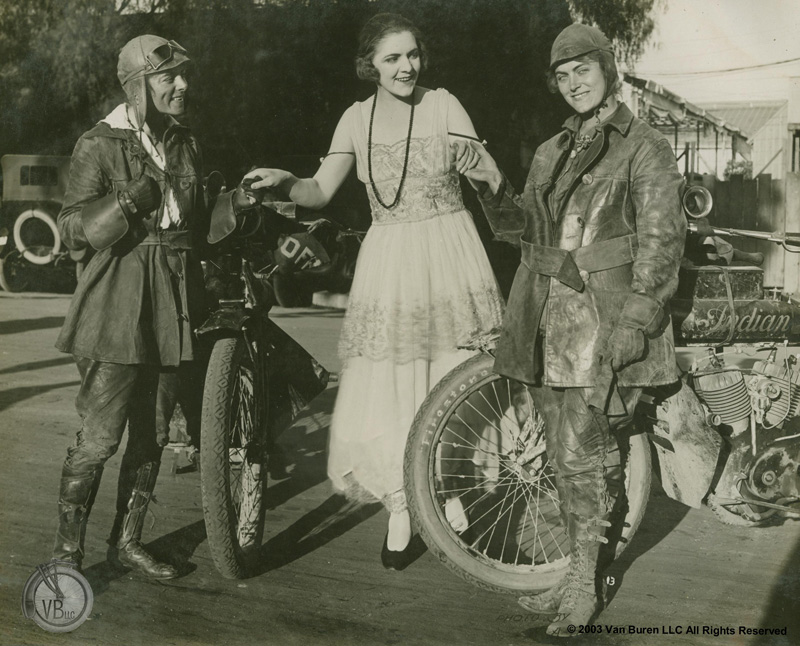 I have found no record of how the sisters returned to New York, but I assume it was not via motorcycle. Nevertheless, they had traveled 5,500 miles on their motorcycles, providing ample proof that women could perform the role of dispatch riders. Upon their return home, Adeline applied to be a dispatch rider and was promptly rejected by the U.S. military.
Although they were not able to fill the roles of dispatch riders during WWI, the sisters went on to have prosperous lives. Adeline earned her law degree, and Augusta became a pilot and womens rights activist. An unexpected outcome of their ride was the lasting effect it had on female motorcyclists the world over. I'm sure the Van Buren sisters never expected to inspire generations of female motorcyclists when they set out to cross the country, but their legacy has continued to influence female riders for nearly a century.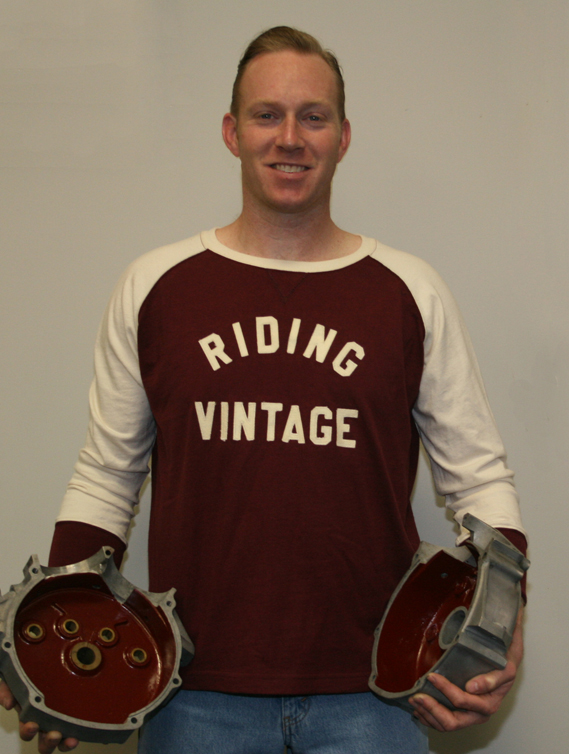 About the Author
Panhead Jim is a freelance writer and motorcycle enthusiast whose main focus is vintage American motorcycles. He maintains his own website, RidingVintage.com, which features an extensive collection of self-written articles on the subject of antique motorcycles, including his recent adventures piloting a 1933 Harley-Davidson VL from coast to coast. His work has been featured in various print magazines such as
American Iron Magazine
,
Thunder Press
and
Kustom,
as well as being published across the web on numerous online sites.
Related Articles
Pioneers: Female Dispatch Riders of WWII
Women Rider Pioneer Articles on WRN
BMW to Sponsor Sisters Centennial Motorcycle Ride
Womens Cross-Country Ride Schedule for July 2016