I'm excited to share about a product I never ride without now. It's a jump starter for my motorcycle's battery. Quite frankly, I never knew what one was and why I needed it until I met Weego company representatives at the AIMExpo last year and shot a video demonstration of their product,
which you can see here
.
Women Riders Now E-Newsletter
Stay up-to-date on all things motorcycle! Latest gear, bikes and products reviews. Travel ideas, great product giveaways, and more.
In the past when my motorcycle battery was dead, I jump started it using jumper cables connected to a car's battery that was not running. If there was any juice left in the motorcycle battery, this got the engine started.
But this is the hack way of getting a motorcycle battery jumped and is really not safe for the battery because the higher voltage of the cars battery could burn out the motorcycle's battery.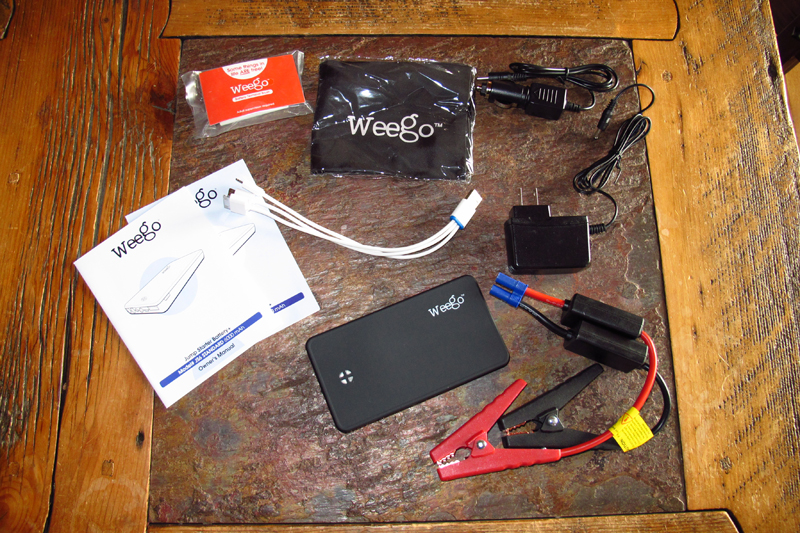 Weego is a clever, easy-to-remember name of a company that started making portable battery jump starters for powersports equipment a few years ago. I was given a JS6 model, which is the standard model for motorcycles, to test for the summer. But to review it adequately, I must have a dead motorcycle battery. Since I'm so good at motorcycle maintenance I knew I wouldn't be testing this on my own motorcycle, so I carried the small device with me in my motorcycle's saddlebags all summer hoping I'd run into someone with a dead battery. I never did.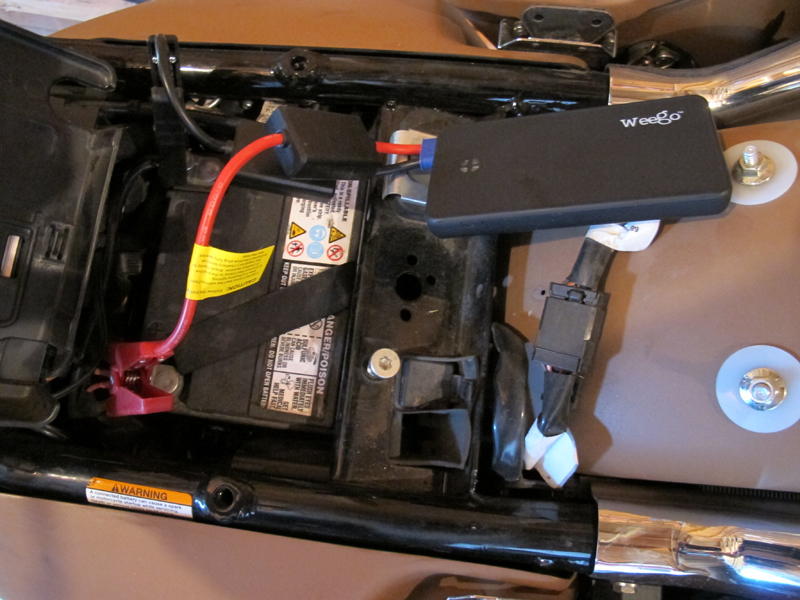 Fortunately, I did have the opportunity to try out the Weego JS6 jump starter with my Toyota Tundra truck battery, which kept dying because of faulty wiring I'd later find out. Specs on the JS6 say it works on gas engines up to 4.6L. My Tundra's engine is a 5.7L. My husband and I thought we had nothing to lose if the jump starter didn't work so we gave it try.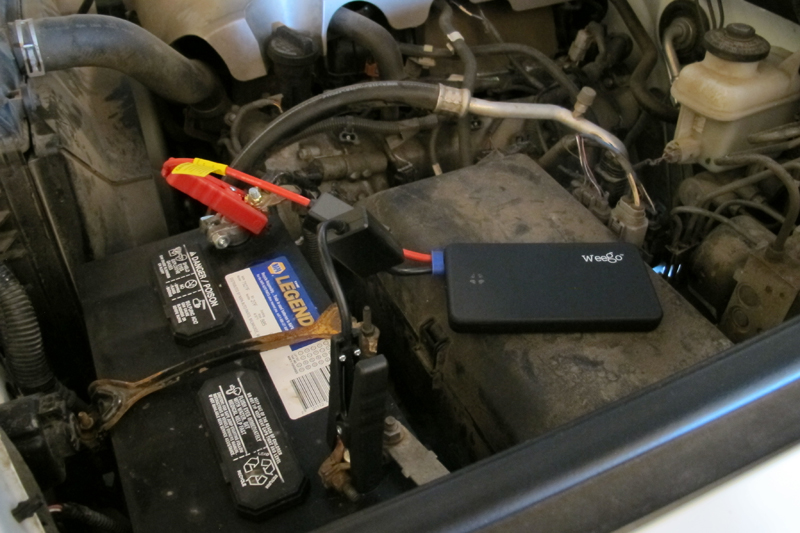 We kept the jump starter in our glove compartment until our mechanic could fix the faulty wiring. Knowing it started my truck battery, I was assured it would start my motorcycle's battery so for that reason, I never leave home on my motorcycle without it.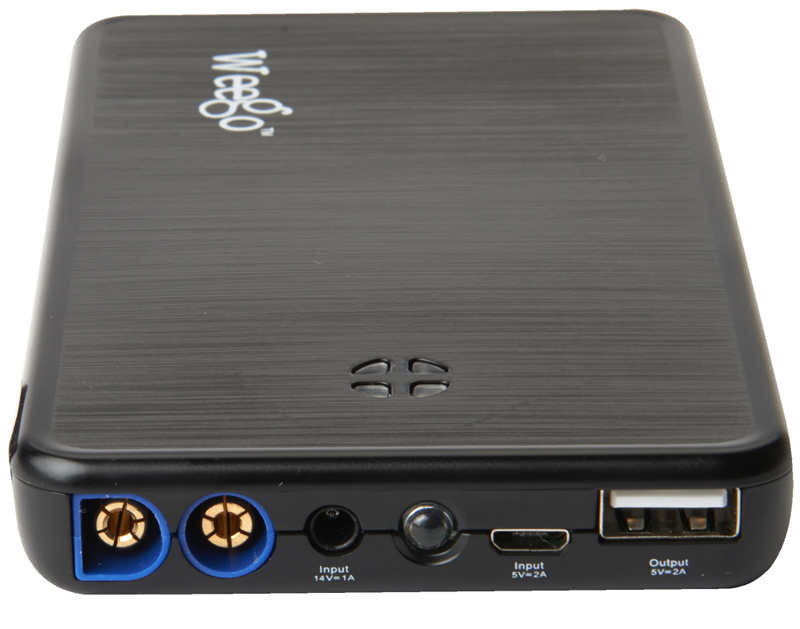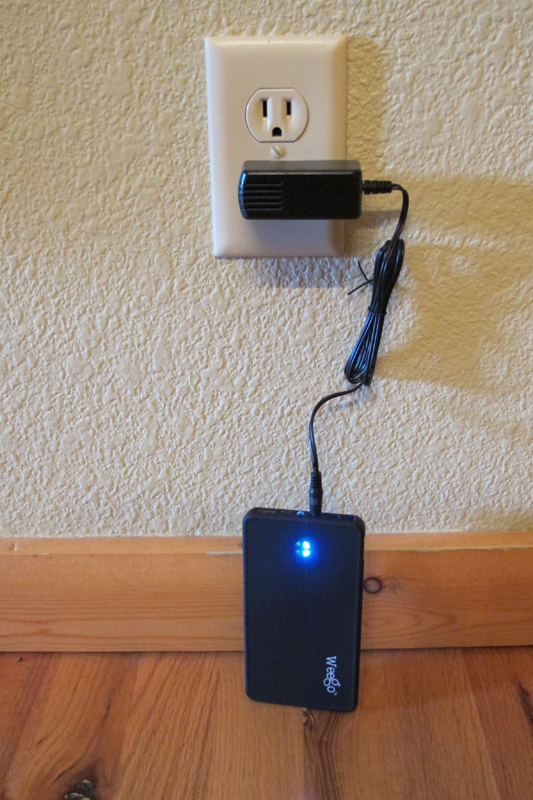 Weego makes a variety of jump starters to power different size engines. The JS6 is for motorcycles and costs a reasonable $99. It also charges USB devices including a tablet, cell phone, and speakers, and has a built-in flashlight, so for those added benefits it's an awesome gadget to always have with you. Visit MyWeego.com to order and for more information.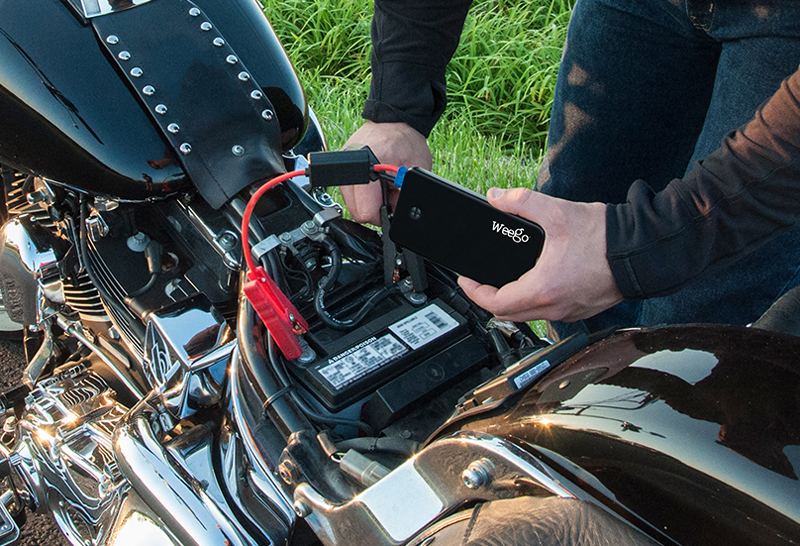 Related Articles
Video: Jump Starter for Your Motorcycle