I love to collect books on early women pioneers, and one of these days, when life gets slower, I plan to read them word for word instead of just a chapter here, and a paragraph there, etc.
One of the books Ive added to my collection because it features early female motorcycling pioneers is "Grace and Grit"by William M. Murphy. I love that the cover is "graced" with the now familiar faces of Augusta and Adeline Van Buren, the sisters who made a transcontinental journey on motorcycles in 1916 and about whom this years Sisters Centennial Motorcycle Ride is commemorating.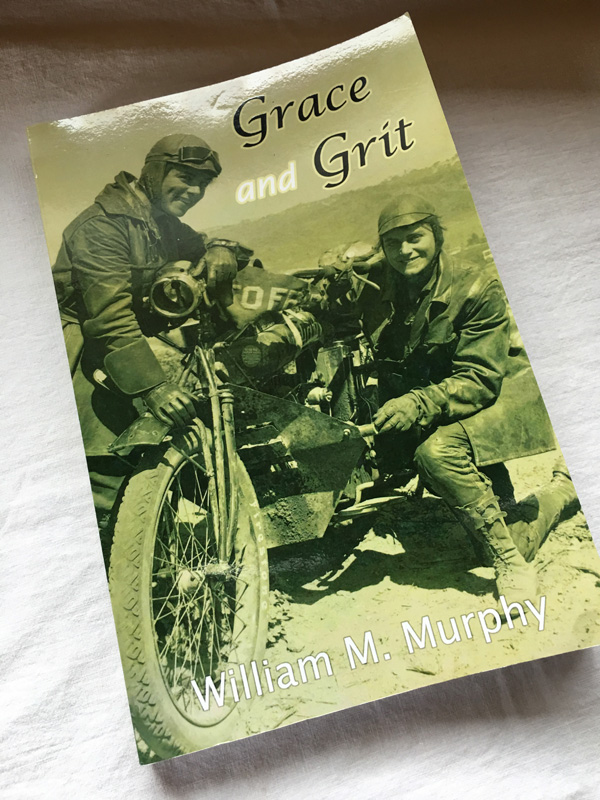 "Grace and Grit" was published in 2012, but I just received a copy this year because of the timing of the Sisters Ride happening in July. Not since theThe American Motorcycle Girls, by Cris Sommer Simmons, came out in 2009 has a book spotlighted the amazing and inspiring feats of early women motorcycle riders.
"Grace and Grit" has eight chapters chronicling the early years of the 1900s when inroads were being made by car, plane, and motorcycle with a focus on the women motorcyclists who dared venture out in pursuit of their dreams. Along with the Van Buren sisters, youll find stories that include Effie and Avis Hotchkiss, andDella Crew.
This book will inspire todays female adventurers to follow their passions no matter the obstacles. You can purchase it at BooksByWilliamMurphy.com. Cost is $17.95.
Related Articles
Pioneer Profile: Van Buren Sisters Motorcycle Ride for Womens Rights
The American Motorcycle Girls
Sisters Centennial Motorcycle Ride
More Pioneer Profiles