Women motorcycle riders now have a new choice in skin and hair care made especially for them. Wind Therapy is the creation of Leslie Cook, a 52-year-old St. Paul, Minn.-based motorcyclist who has been catching a breeze across the lower 48 since her 20s. But after finding no adequate products to protect her skin and hair from the ravages of Midwest riding, she tried her hand at developing her own.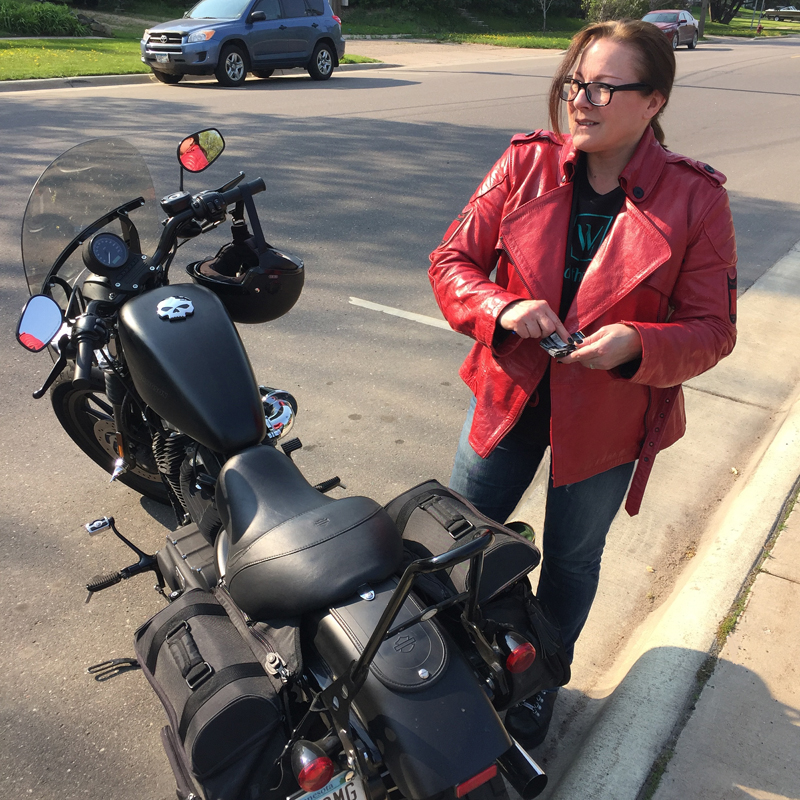 The result is a four-year effort of research and testing of antioxidants, natural ingredients, and essential oils mixed into some 300-plus formulations until the right combination was derived. Leslie consulted with cosmetic chemists and worked with several women riders to "Dyno-tune" her final product into something that keeps throttle-twisting women looking youthful against the effects of dry air, road grime, and bug splatter.
I was intrigued about Wind Therapy's motorcycle-specific applications. After riding through 35 states over the past few years, I understand Leslie's frustration with other products. So when I received my package of Wind Therapy to review, I was excited to put it to the test.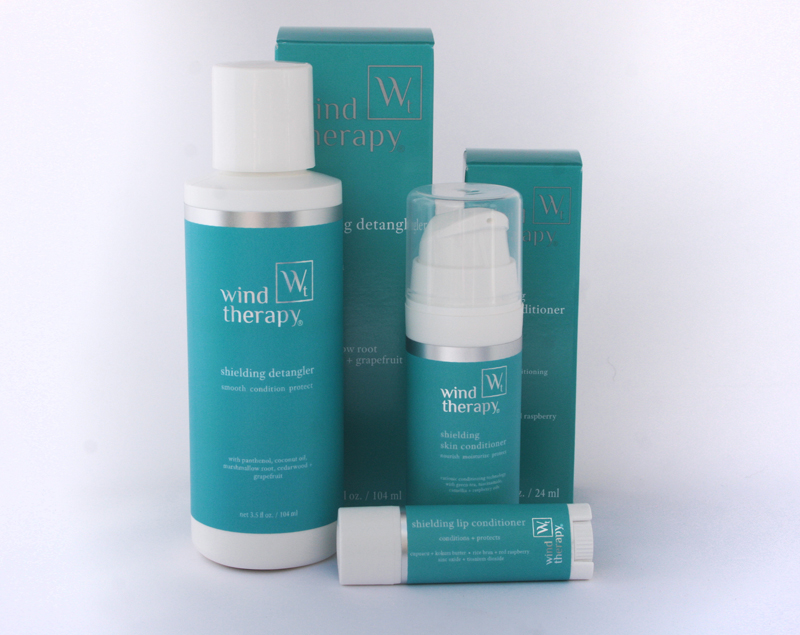 Wind Therapy Shielding Lip Conditioner
Made into the form of lip balm, this conditioner adheres to my lips twice as long as the brands I was using, staying on through an entire day of riding. It's non-flavored and doesn't "creep." If I chew bubblegum, I could probably blow bubbles while rounding out a sweeper without wearing it off. (I don't blow bubbles though because gum sticks to my visor when the bubbles pop!)
After a month of use, my lips feel more soft and supple. Interestingly, my husband actually mentioned that they felt softer after kissing and he didn't know I was testing this new conditioner. I like the size; it's similar to other lip balm brands. I also like that it's not fruity-flavored or glammy, which suits my preference for functional products.
Wind Therapy Shielding Skin Conditioner
This is where Wind Therapy goes retro. These days, where the trend has leaned heavily into facial products that try to "do it all," Leslie creates a skin conditioner that focuses on doing one thing, and doing it well: keeping skin soft and moist.
Wind Therapy's Shielding Skin Conditioner features antioxidants, skin repairing, and water-attracting ingredients that stay on all day underneath your sunblock or makeup. Throughout the day, a splash of water will recharge your skin's moisture. It's like hydrating "superfood" for the skin.
After a month of use, my skin does feel more soft and smooth. I use it every day, whether I ride or not, with a splash of water in the morning. I've noticed my acne is more under control now. On days that I ride, my skin isn't as oily as it had been in the past.
The skin conditioner has an initial scent of natural essential oils, like frankincense. It dissipates quickly after applying so that you can wear your other favorite scents, or go scent-free. When I want SPF I put a sunscreen on top of this cream.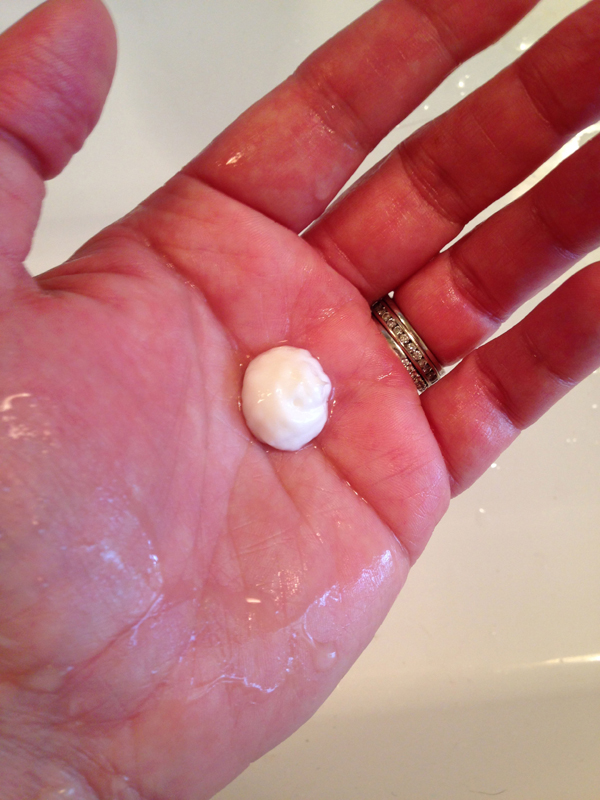 Wind Therapy Shielding Detangler
Women who ride a motorcycle often talk about
hair problems
. It's no secret that many women pour of fistful of cheap conditioner on their hair to detangle knots, and some even use products created for horse manes and tails.
The Wind Therapy Detangler can be used three ways. The best method is in the shower when hair is fully wet. After working in a small amount, leave it on to be absorbed for about 30 seconds making hair much easier to detangle with fingers. It can also be used as a leave-in conditioner that coats strands with a strong protective shield that reduces static electricity making detangling easier after taking off a helmet.
Lastly, for women with tougher knots who can't shower right away, a small amount can be worked in to dry hair with a bit of water to smooth out tangles on the go.
WRN editor Genevieve Schmitt, who has long hair, uses Wind Therapy on her tresses after a day of riding and says tangles do come out easier. In fact, she doesnt even try to brush them out before hopping in the shower. She coats her hair with the Detangler after getting it wet and fingers out the knots in the shower. She says she loses far less hair doing it this way than brushing first.
For me, I love how my hair feels at the end of the day, even after a ride when I can glide a comb through my hair effortlessly. I really like the scent as well. The natural essential oils are light and airy, not heavy and gaudy.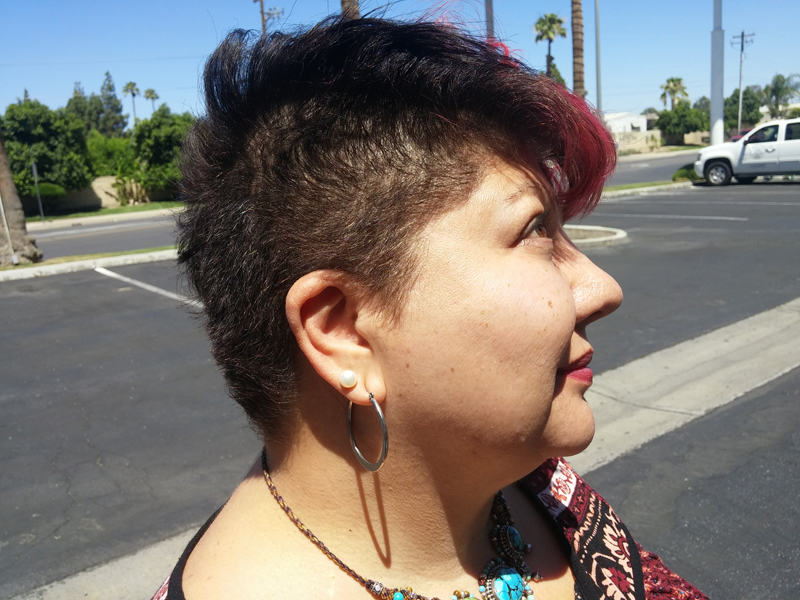 I appreciate that Wind Therapy is a woman-rider-owned business and that the products are 100 percent made in the USA. I also like that Wind Therapy takes its mission seriously rather than trying to take your money. For me, that's like riding a motorcycle: you're either all in, or you're all out.
Wind Therapy can be purchased online at WindTherapy.rocks. The Essentials Kit (all three products) retails for $50. The Trip Kit (a sampler version of the same) retails for $22.