Chix on 66 Riveter's Story
Editor's note: This June, WomenRidersNow.com (WRN) is proud to be premiere media partner with the Antique Motorcycle Club of America's (AMCA) Riveter Chapter for its woman-focused Chix on 66 presented by Harley-Davidson ride. We are excited to meet the owners and participants, many of whom will be riding vintage motorcycles on the two-week journey from Chicago, Illinois, to Santa Monica, California. Registration is open but space is limited, so sign up today at Chixon66.com. Keep checking back to WRN's Reader Stories to learn about some of these amazing women riders and find out what motivates and inspires them. Here, Riveter Joann Mikulec shares her motorcycling story with us.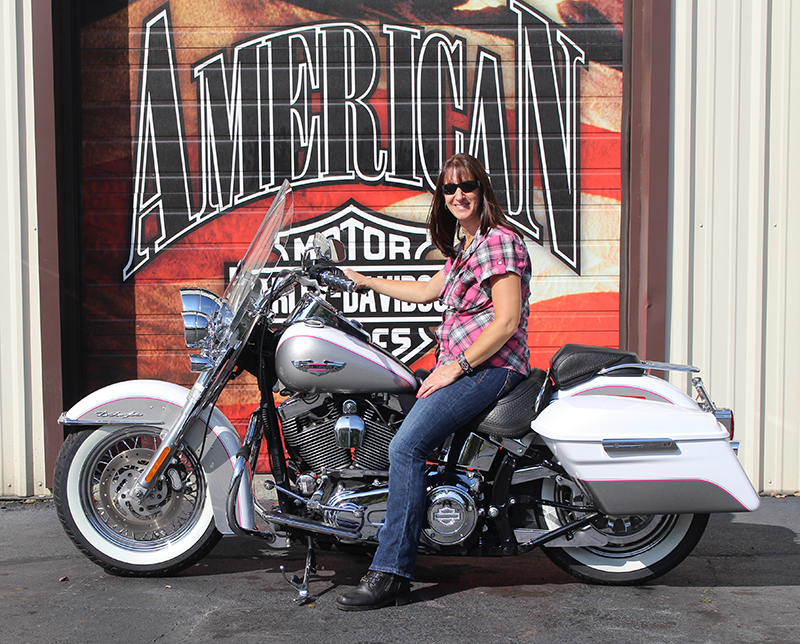 Since I can remember I have had an interest (obsession) with motorcycles. For me it's always been Harley-Davidson. Cool and alluring, I always knew I wanted a piece of the Harley lifestyle.
I met my husband in the early 90s, and I rode as a passenger on the back of his 1984 FXD and loved it. Every now and then I would see a woman riding her own bike which I thought was the coolest thing ever. Again, I knew I wanted a piece of that, but by this time we were raising our family and that was the priority.
It wasn't until 2008 that I started to think about riding my own motorcycle again. We visited our local Harley-Davidson dealership, where I now work, to "look" at bikes for me. I left that day having purchased my first motorcycle—a brand new Sportster 883 Low. It was bright white and perfect, but I didn't have any idea how to ride it. Talk about putting the cart before the horse. When we were getting ready to take the Sportster home from the dealership, someone said to me "The only way to learn how to ride is to ride."  I didn't understand at the time, but would later on.
Getting Educated on Motorcycling
In April of that year I signed up for the Motorcycle Safety Foundation (MSF) Basic RiderCourse where I received my motorcycle (MC) endorsement. I was legally ready to be on the road with my brand-new Harley, but I still had no idea what I was really doing. I'll be honest and say that this first year I white-knuckled it out of the driveway more times than I care to admit.
I learned a lot that summer but knew I was in need of much improvement. I spent the winter reading and watching anything that would help me improve my skills while it was too cold to ride the Harley. Soon enough, I was riding again and as the summer went on I gained more and more confidence. 
Now I understand what "the only way to learn how to ride is to ride" means. You actually need to get out there and practice in order to learn, hone skills, gain confidence, and calm the nerves. Even today, I still doubt my abilities as a rider every time I throw my leg over my bike but that quickly dissipates by third gear.
It was at this time I started to seek out other women riders. I was fortunate enough at the time to be working at the Harley-Davidson dealership where they hosted a Women's Garage Party. This was an initiative by Harley for women who share the same passion to meet each other. A few of the women I met there became fast friends and we rode together for some time afterwards.
I have since met a number of other women riders who I am happy to call my friends and confidantes, sharing many motorcycling experiences together. We have all endured and conquered different situations but learning to ride a motorcycle for many of us was incredibly empowering. To see that in others is inspiring.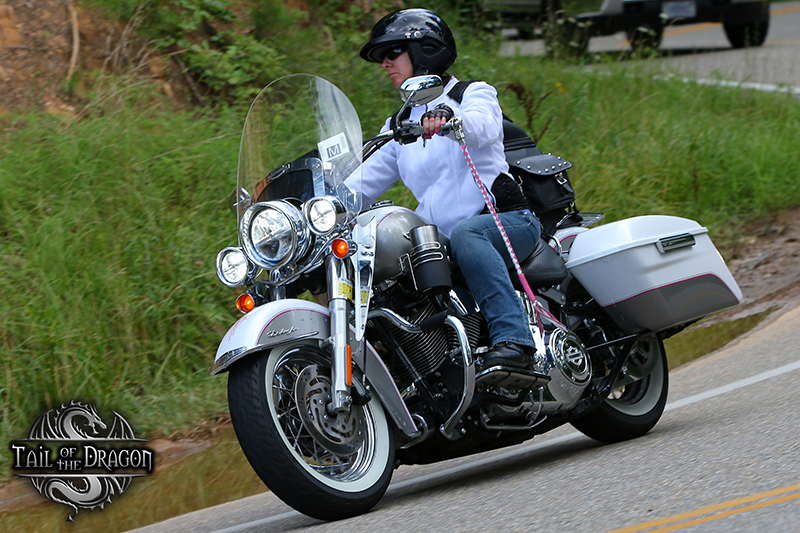 In 2021, a horrific eye injury and the passing of my dad left me unable to ride most of the summer. So, when my friend Karan Andrea asked if I wanted to ride Route 66 in 2022 with her, I was "in" immediately. What started out as a few us riding the route has turned into what I believe will be an "experience of a lifetime" as Chix on 66 was born. What better way to see our beautiful country than on a motorcycle with like-minded women who share our passion. It doesn't get any better than that.
I look forward to new adventures and the many new friends we will meet along the way.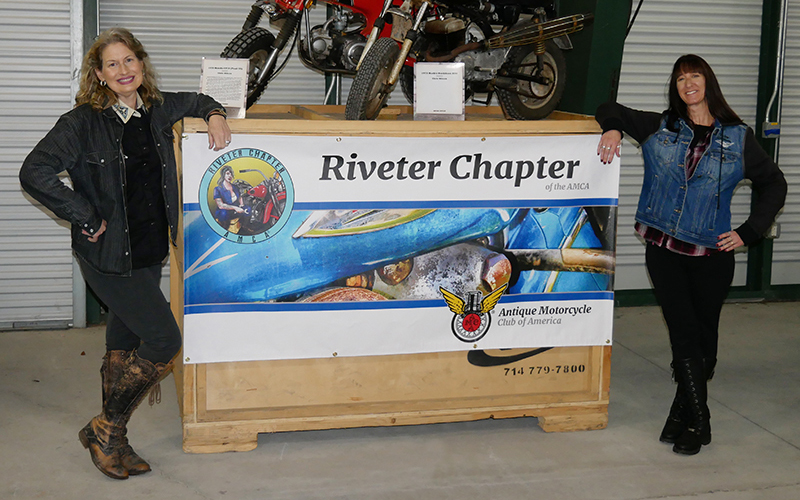 To sign up to ride with Joann, Karen, and a number of other incredible women riders on Chix on 66 presented by Harley-Davidson, go to Chixon66.com.