November 16, 2021 update: The Riveter Chapter of the AMCA (Antique Motorcycle Club of America) proudly announces that leading motorcycle publication WomenRidersNow.com (WRN) has been named Premier Media Partner for the "Chix on 66" event June 11-25, 2022. This partnership will enable extensive media coverage for the ride, bringing the excitement of this amazing cross-country journey to WRN readers worldwide. WomenRidersNow.com editor Tricia Szulewski will be joining the ride, providing day-to-day social media updates as well as pre- and post-event coverage. Tickets are on-sale now at Chixon66.com.
Named for the iconic, strong, independent women who stepped up to fill the vacancies in factories when most men in America were overseas fighting in WWII, the Riveter chapter of the Antique Motorcycle Club of America (AMCA) has become the club's first woman-focused nationwide chapter of the 67 year-old club.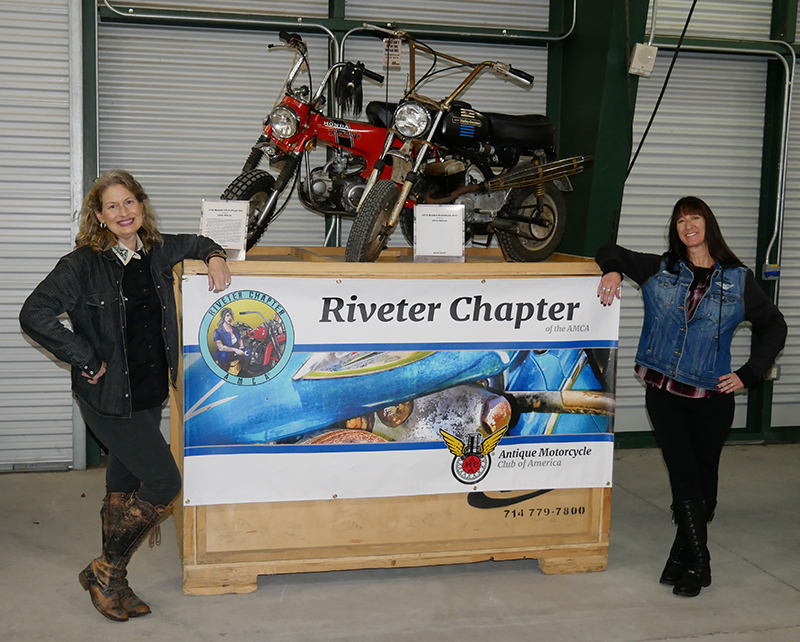 Chapter President, Karan Andrea says, "The creation of this chapter brings female AMCA members together, increasing women's awareness of each other, combining our talents, and improving the connections between women in the sport through visibility and networking. These powerful, talented, dynamic women will give all women riders inspiring role models."
Since members are located all around the United States, meetings and announcements will be mostly virtual. Note, the Riveters is not a women-only chapter, but is open to all AMCA members who support women in motorcycling.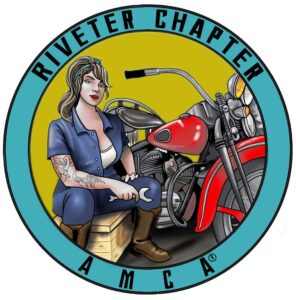 WomenRidersNow.com (WRN) will be en route to cover the Riveter chapter's first AMCA-sponsored event. The two-week, "Chix on 66" ride is scheduled to take place from June 11 to June 26, 2022 spanning the entire length of Route 66 (the "Mother Road") from Chicago to Santa Monica. While some women will be on vintage motorcycles, many others will be on modern bikes.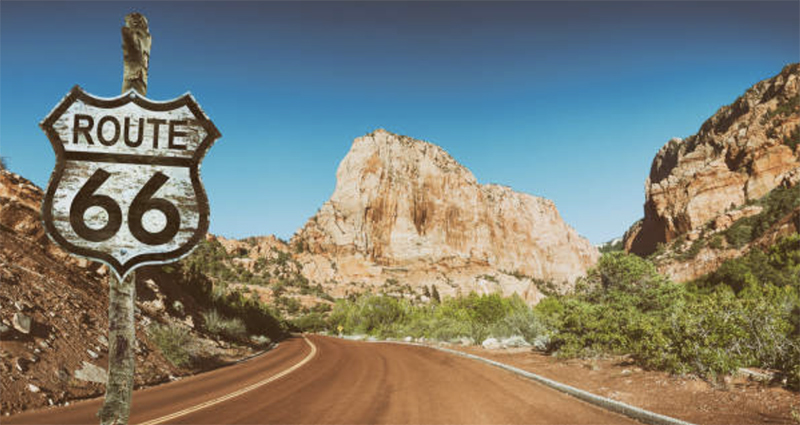 As the first ride organized by Andrea and Mikulec with support from the AMCA, the Riveter Board, and the Chix on 66 planning committee, the idea is for the journey to be what each woman wants to make of it. Each day the group will begin and end together, but instead of riding in a single pack, a turn-by-turn app will allow each rider to follow the route at her own pace. The ride will span the entirety of Route 66, covering anywhere from 100 to 300 miles per day. Most days will be around 200 miles, allowing for an easy pace, and ample time to stop for photos and exploration of the iconic points of interest along the Mother Road. Riders will have the option to customize their routes and stops, but the support vehicle(s) will only be provided on the Riveter route.
Riders who want to join for part of the route are encouraged to sign up as well for a daily rate. Iconic hotel and motel blocks are being set up and each rider will be responsible for reserving their own space. A forum is being worked out for participants to connect with one another for purposes of trip planning and room sharing.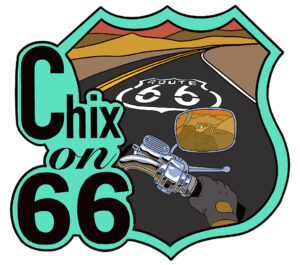 AMCA and Riveter Chapter Info
While the Riveter chapter is women-focused, meaning its activities, events, and newsletters will feature and promote women riders, both contemporary and historic, anyone with an AMCA membership is welcomed.
If you would like to join, please send your name, AMCA member number, and email address to Joann@RiveterChapter.com. If you are not an AMCA member, it's easy to join online at AntiqueMotorcycle.org. You do not have to own an antique motorcycle to join the AMCA, or the Riveter chapter. First-year annual cost of AMCA membership is $50 (after that it is $40), and joining the Riveter chapter is $15. Membership to the AMCA includes its bimonthly magazine, The American Motorcycle, which is printed on high quality paper and is filled with beautiful full spreads of vintage bikes, as well as tech tips, racing and event coverage, and info specifically for antique bike fans. Members also have online access to every prior issue's digital archives.
For more information, go to RiveterChapter.com or Instagram @riveterchapteramca.