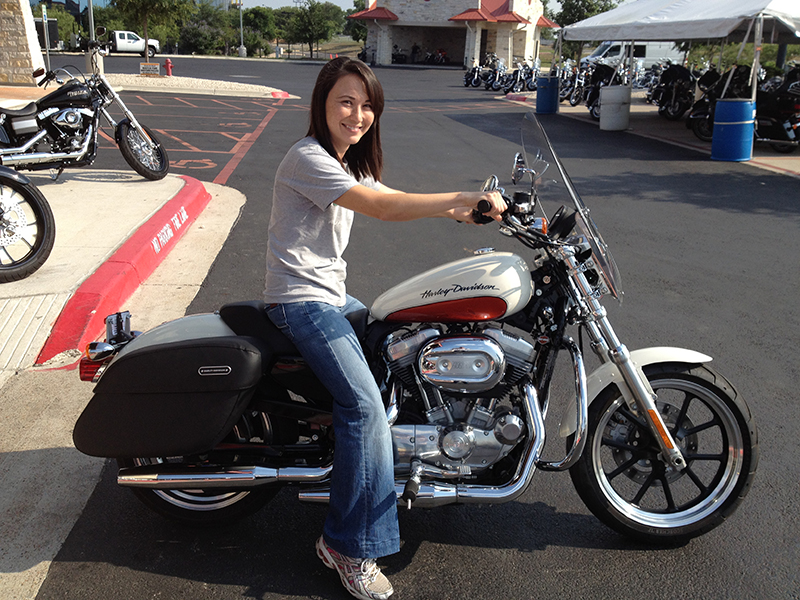 Encouragment and Humility
My father has always been a motorcycle lover and passed it on to me. When I graduated from college in 1998 I talked about buying my own motorcycle. He thought I should learn to properly ride first, so he gifted me with the motorcycle safety course in 1999.
During the class, I dropped the bike and broke the clutch lever and was quite embarrassed. But, I was determined to finish because my father said I could ride his motorcycle once I completed the course. Thankfully, I passed! As promised, my dad let me ride his big Suzuki to a parking lot to practice the skills I had learned. I dropped it right away and didn't (yet) know how to pick up the heavy motorcycle, though I do now! Alas I had to just sit there waiting for my dad to come find me.
At the time, cell phones didn't yet exist and I wasn't going to walk away from my dad's bike, so I waited. I knew when I didn't return home he would come looking for me. About an hour later he showed up. We lifted the bike together and I rode it home. There was no damage to his bike, but I was so scared about dropping it again and possibly damaging it, that I never asked to ride it again. With no money to buy my own bike, I did not ride again for a very long time.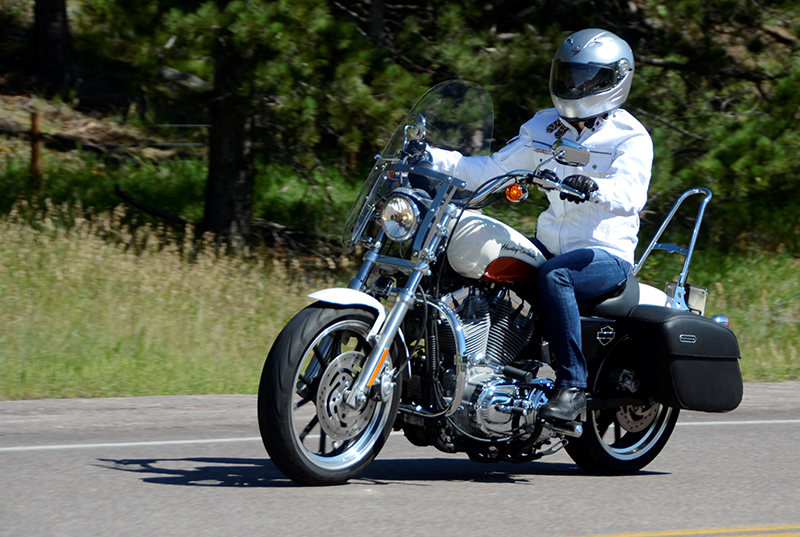 The Riding Bug, Reinvigorated!
Today, I am a police officer working for a local mid-sized agency. In 2012, one of our officers was shot and killed in the line of duty. He was a motorcyclist, so our local Harley-Davidson dealership hosted a fundraiser for his family which I attended. Even though it was a very sad time, I remember walking through the dealership showroom, seeing all the bikes, and having my riding bug reinvigorated. A couple months later, I returned to the dealership and bought my first motorcycle, a used 2011 Harley-Davidson Sportster 883L. I named her Ms. Daisy.
Once I had my own bike, it was on! I started riding regularly. I rode for the sense of power, peace, and community it gave me. I learned the term "wind therapy." I learned about giving the peace sign to other bikers passing by. I learned about being "cool."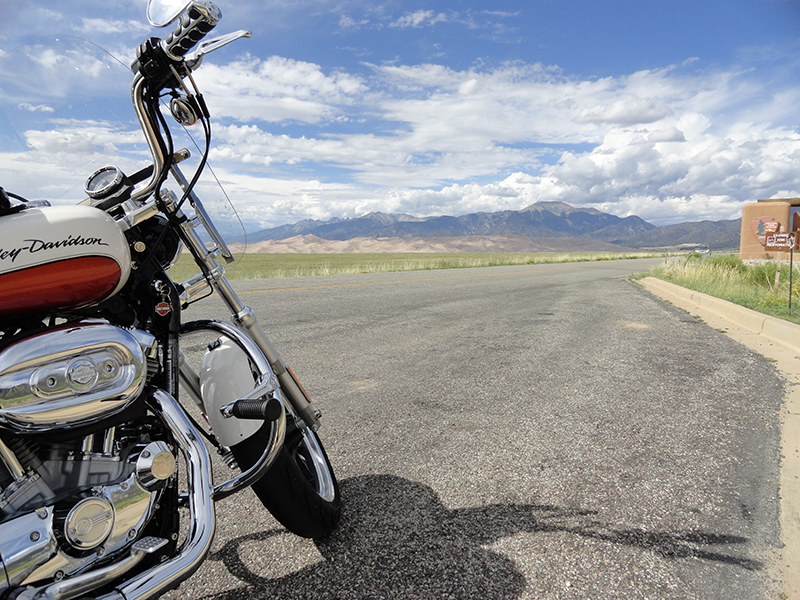 My First Solo Ride To Sturgis
In August of 2013, I took my first long distance overnight solo bike ride. I rode the Sportster from the center of Texas, circled up through Colorado, and ended up in Sturgis, South Dakota, for a few days during the Sturgis Motorcycle Rally. I saw a lot of our beautiful country and also learned a lot about riding.
I came to understand the value of properly inflated tires and how a motorcycle helmet can save your noggin, even at low speeds. I crashed right outside of Sturgis due to my bike's under-inflated tires. I hit a patch of gravel on the highway while making a right turn and lost control of my motorcycle. I wasn't going very fast but ended up going down the embankment of the access road. I remember hearing my helmet against the pavement a couple of times as I slid. Luckily, there wasn't enough damage to my bike to cut the trip short, but having to see the damage every day afterwards was a good lesson learned.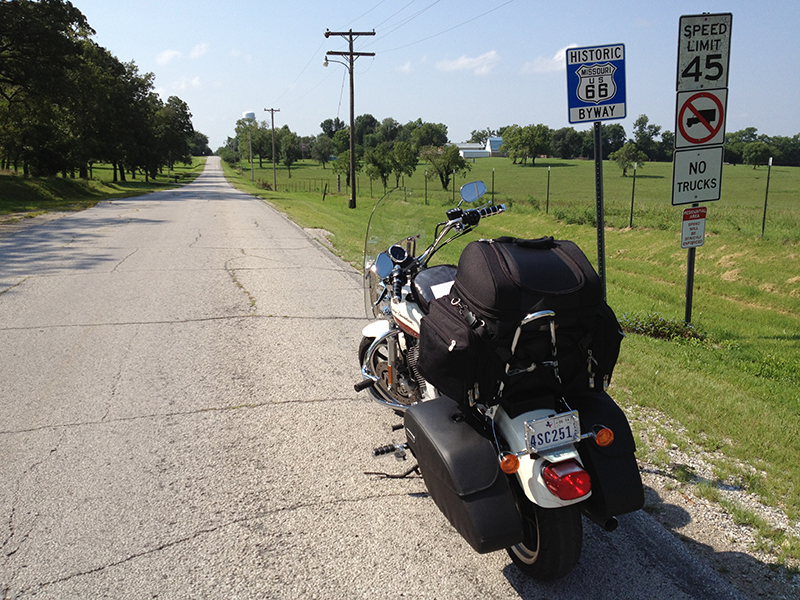 Everyone told me that I would outgrow the Sportster. At times, I did think I wanted to sell Ms. Daisy for a bigger motorcycle, but in the end, I couldn't sell it. She was my first. We've shared a lot of experiences together, and thinking that she might end up in the hands of someone who would not care for her as much as I do, I couldn't do it. I still have her and ride her regularly.
While I have no plans to sell Ms. Daisy, I've started thinking about the number of motorcycles I "should" have. Why can't I have two?! Or three? I started dating my current husband a couple of years ago. He was not a motorcycle rider at the time, but soon became one. One day we'll buy him a bike. Little does he know that his bike is also going to be a second bike for me.