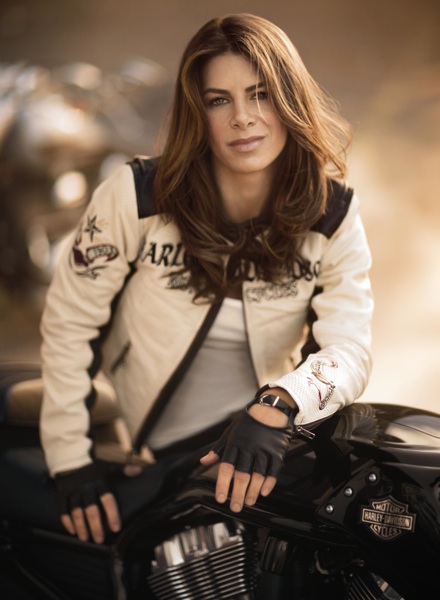 Women motorcyclists have been the fastest growing demographic in the motorcycle industry since 1990, when women represented just three percent of riders. Today, women represent 23 percent of all motorcyclists, and in an effort to encourage this growing trend of women hitting the open road, Harley-Davidson is celebrating National Garage Party Month in March by hosting nearly 400 Garage Party events at dealerships across the country.
"Garage Party events have encouraged thousands of women to learn to ride over the past few years," said Leslie Prevish, womens outreach manager for Harley-Davidson Motor Company. "The events help educate and build confidence for new female riders, and March kicks off the beginning of riding season, so its the perfect time to get women involved."
As part of National Garage Party Month, the Motor Company is kicking off a sweepstakes that will run March 1 – 31, 2010, where one woman and three of her friends will be rewarded with a spa retreat weekend in Los Angeles to learn to ride through the Riders Edge New Rider Course. The lucky women will also meet TV wellness expert Jillian Michaels, and get some tips on leading a healthier life. Michaels, a Harley-Davidson rider and life-long motorcycle enthusiast, recently forged a partnership with the Motor Company to encourage more women to participate in the sport. Women can enter the sweepstakes by attending a Garage Party event or online by visiting H-D.com/garageparty.
Related Articles
News: Jillian Michaels Teams With Harley-Davidson
News: March 2010 is National Garage Party Month