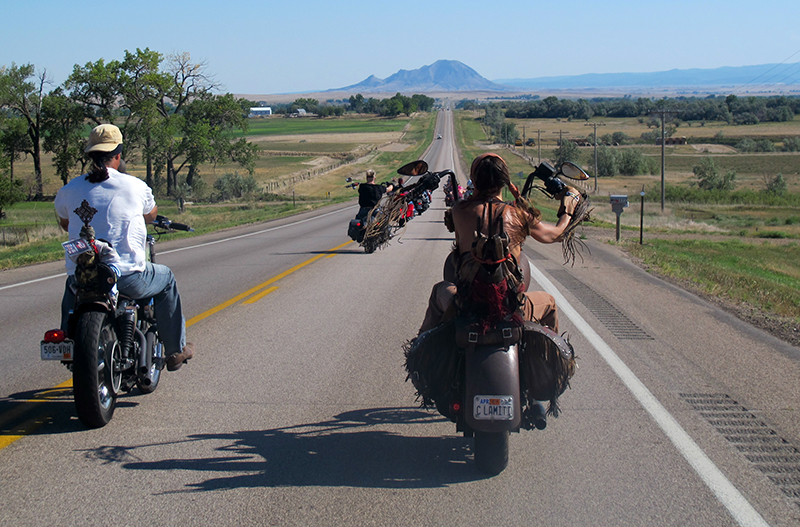 If this is your first Bike Week, keep in mind March weather in Florida can be very unpredictable. Check the weather forecast before you pack and bring your rain gear. Florida does not require helmets for riders 21 and older, but we recommend you always wear protective riding gear. Driving and riding on the beach is permitted in specific areas with a speed limit of 10 mph. The hard-packed sand provides a fun riding experience. Within a short distance of Daytona Beach, you can enjoy the festivities and theme parks of Orlando or visit historical St. Augustine, the oldest city in the United States founded in 1565.
Friday, March 4, 10:00 p.m.
Boot Hill Saloon, 310 Main Street, Daytona Beach
Tiffany Sweet is an American Rock and Nashville Country singer, songwriter. Born and raised in North Florida, Tiffany exudes southern charm with her blend of classic, modern, and acoustic rock music.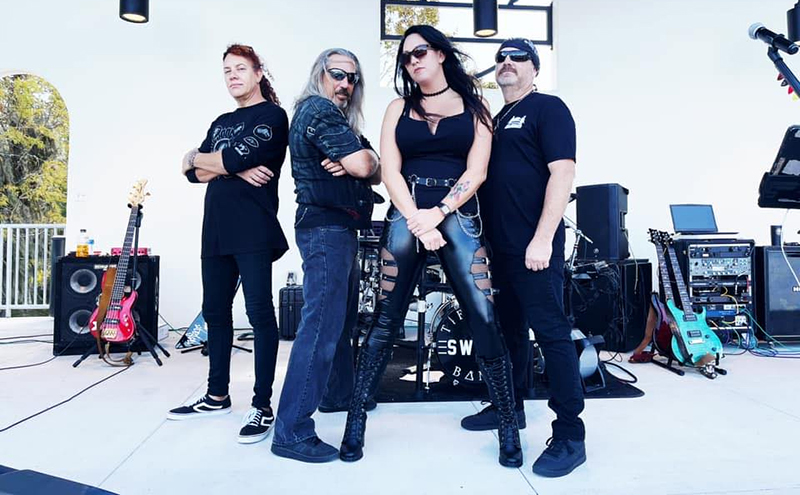 Leather & Lace Sisterhood 9th Annual Pancake Breakfast and Bike Blessing
Sunday, March 6, 9:00 a.m. – 12:00 p.m.
574 W. Ariel Rd., Edgewater
All are welcome to this popular annual Bike Week event. This is a family friendly, free pancake breakfast and bike blessing open to the general public. The Leather & Lace Sisterhood seeks to improve the quality of life for children while doing what they love most, "being in the wind." They also strive to increase public awareness concerning motorcycling with members and chapters across the U.S. Come out and experience this amazing sisterhood.
Monday March 7, 8:00 p.m. – 10:00 p.m.
Full Moon Saloon, 700 Main St, Daytona Beach
Jasmine Cain is known for her professional, stadium-quality performances. From classic and modern rock to heavy metal and pop, her timeless, emotional, soul-filled voice will capture your heart. Bringing down the house again this year, Jasmine will prove her wins of more than 30 music awards. With seven studio albums, her collection of original music will leave you wanting more as she rocks the Full Moon Saloon. It is easy to see how she paved the way for female-fronted rock bands at motorcycle events from her native Sturgis all the way to Daytona Beach.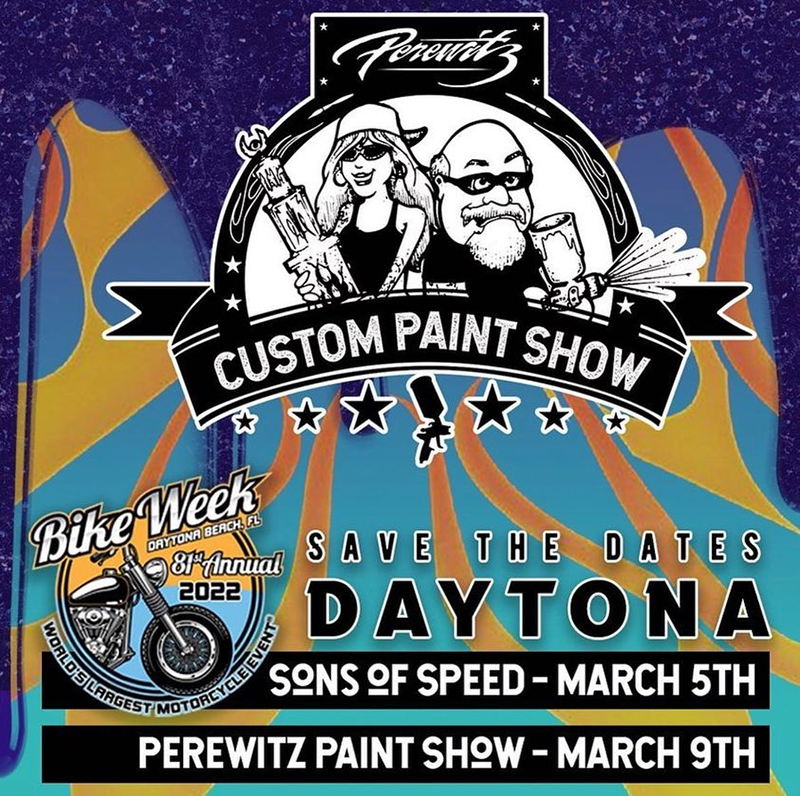 Perewitz Paint Show Comes to Daytona
Wednesday, March 9, 11 a.m. Registration; Awards at 4 p.m.
Broken Spoke Saloon, 1151 North US Highway 1, Ormond Beach
While the Perewitz Paint Show is not an exclusive women's event, women riders can meet Sturgis Museum Motorcycle Hall of Famer and accomplished custom painter, Jody Perewitz. Jody paved her own way into history by becoming the first woman to ride an American V-twin powered motorcycle more than 200mph. She currently holds 16 land speed records, one of which is a world record, and has earned four AMA number-one plates. Enter your custom motorcycle in the Perewitz Paint Show for a chance to win a $1,000 or $500 cash prize.
Harley-Davidson & Biker Belles "The Morning Ride - Daytona"
Thursday, March 10, 7:30 a.m.
Harley-Davidson demo headquarters at Daytona International Speedway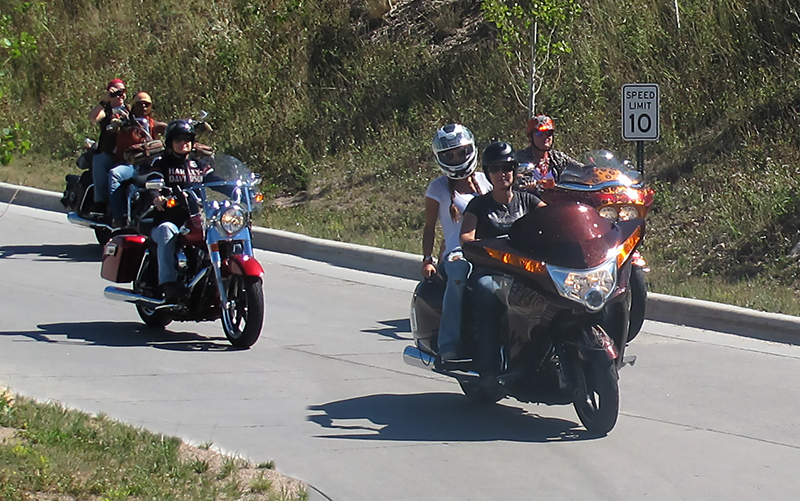 A first at Daytona Beach Bike Week, Women riders won't want to miss The Morning Ride in Daytona hosted by Harley-Davidson, Bruce Rossmeyer's Destination Daytona, and The Sturgis Buffalo Chip Biker Belles. The Biker Belles events bring pioneering women and friends together to share their happy place, ride, and support worthy charities. All the proceeds of The Morning Ride will benefit Helping with Horsepower, a non-profit organization that empowers and encourages women and girls who are at risk or victims of abuse.
The Morning Ride will be a beautiful, guided journey through the backroads of Daytona, led by industry all-stars Jody Perewitz, Savannah Rose, and Cris Sommer Simmons. The ride begins at Daytona International Speedway and ends at Bruce Rossmeyer's Destination Daytona. Join friends and leading industry women who will share their experiences. In addition to the ride leaders, other special guests include Gloria Struck, Lori Struck DeSilva, Toni Woodruff, and Karen Davidson.
Your registration includes The Morning Ride, souvenir memorabilia, and a high-resolution download of the 2022 group photo. Stick around after the ride for the Revved Up Ride-In Ladies Bike Show immediately after the ride ends at Bruce Rossmeyer's Destination Daytona. Reservations can be made here.
Revved Up Ride-In Ladies Bike Show
Thursday, March 10, 11:00 a.m.
Bruce Rossmeyer's Destination Daytona, 1637 US-1, Ormond Beach
Join this event in conjunction with The Morning Ride, or just come out for the bike show. Prizes include the Iron Lace Award up to $500. Sponsored by Mobile One Motorcycle Oil and Revelation 1 Concepts Bike Show Mafia. Winners announced at 4:00 p.m.
Leather & Lace Motorcycle Club 9th Annual Bike Show and Motorcycle Rodeo
Thursday, March 10, 12 p.m.
574 W. Ariel Rd., Edgewater
Come see the world-famous Leather & Lace Motorcycle Rodeo. Gates open at noon. Plan to spend the whole fun-filled day with plenty of activities to keep you entertained. Show off your bike in the motorcycle show or enter the motorcycle rodeo. Test your bike skills in single and double competitions. Be prepared, though, these sisters can really handle their motorcycles. There will be a slow race, shovel race, plank ride, and more. Lots of fun, music, door prizes, raffles, 50/50, and auction. Food and drink will be available. This is a Daytona Beach Bike Week family friendly event, so bring the kids.
Ladies In Leather Parade & Rally: Ladies Main Street Take Over Cruise
Thursday, March 10, 2:00 p.m.
Main Street, Daytona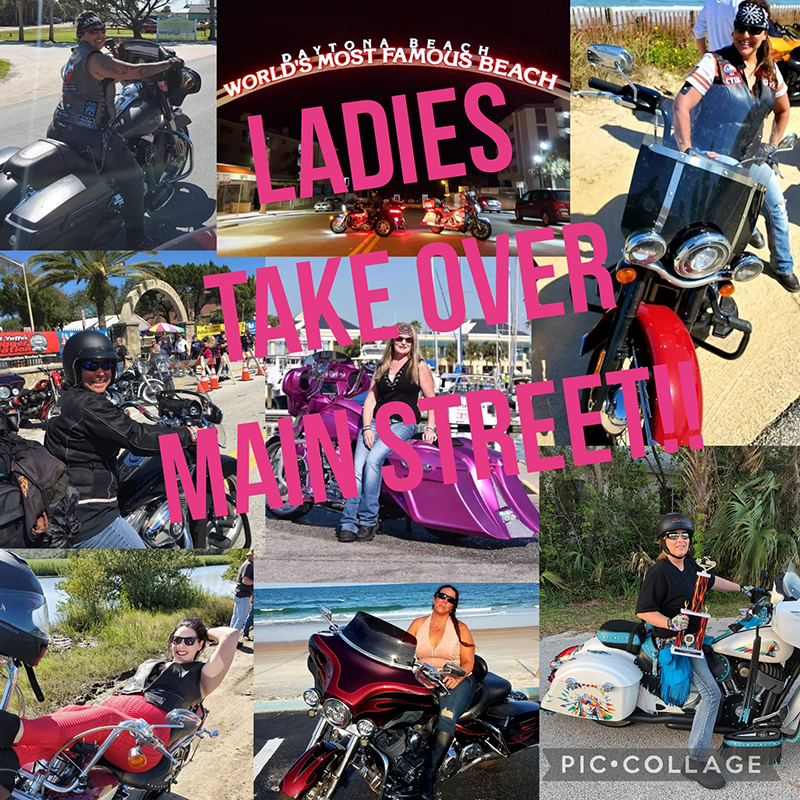 Calling all women riders! Join Ladies in Leather for a Main Street takeover and all-ladies cruise. Staging is over the bridge and it is open to any woman who wants to turn heads as the group cruises down Main Street. The ride ends with an after party at Dirty Harry's Pub and a group photo. Grab your sister and let's take over Main Street!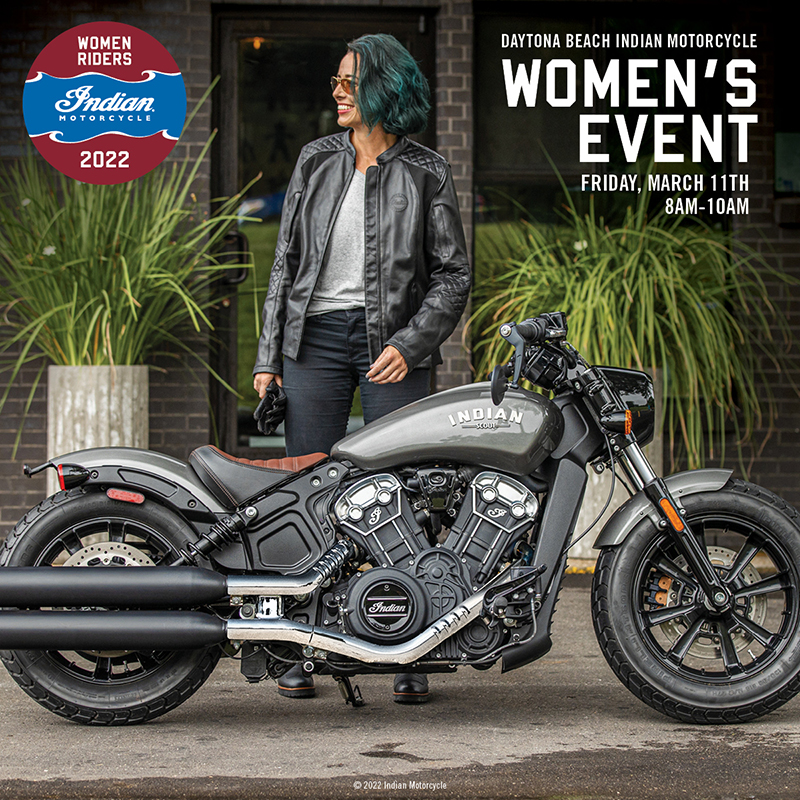 Indian Motorcycle Women's Brunch and Demo Event
Friday, March 11, 8:00 a.m. – 10:00 a.m.
290 N Beach St, Daytona Beach
Indian Motorcycle is hosting a special event exclusively for women. From 8 a.m. to 10 a.m., women riders will have the opportunity to demo Indian's full lineup before the demos open to all riders. In addition, women can enjoy a catered brunch, try on and purchase a full range of Indian Motorcycle safety gear, and win great raffle prizes. Be sure to stop in to say hello and let Indian Motorcycle reps know you appreciate their support of women riders!
Big Wheel Women's "I Am Strong" Ride
Friday, March 11, 11:00 a.m.
One Daytona Blvd, Daytona Beach
Big Wheel Women is a woman owned and operated business centered around creating motorcycle events for custom-built motorcycle fans. The women are bike enthusiasts dedicated to providing support through their products, encouragement, and positive representation of what  female riders can be. This ride will start at One Daytona and end at the Hard Rock Hotel. While everyone is welcome to ride, women are encouraged to ride in the front.
Big Wheel Women's Bike Week Rumble Night 2022
Saturday, March 12, 1:00 p.m. – Midnight
Hard Rock Hotel, 918 N Atlantic Ave, Daytona Beach
Join Big Wheel Women at the Hard Rock Hotel for the classiest and most anticipated custom bike show and sound off in Daytona Beach. There will be cash prizes, crowns, and the coveted Big Wheel boxing gloves. Bring your A-Game, good vibes, and competitive spirit. Food, entertainment, DJ, and more. Purchase tickets here.
Stilettos on Steel Meet and Greet
Saturday, March 12, 12:00 p.m. – 2:00 p.m.
World Famous Iron Horse Saloon, 1068 N. US Highway 1, Ormond Beach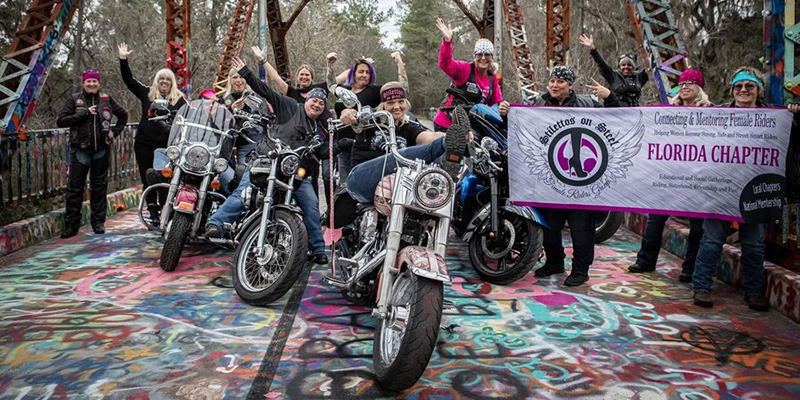 Come out to the World-Famous Iron Horse Saloon and spread the word. Meet the Stilettos on Steel (SOS) and hang with your wind sisters. SOS is a female motorcycle riding group that provides membership and networking services to help women become better motorcycle riders, from beginning levels to experienced levels. You won't find a more exciting, exuberant, friendly group of lady riders. All motorcycles and skill levels are welcome. SOS supports female riders with a positive sisterhood so every woman can enjoy life to the fullest.
Official Bike Week Welcome Center
Start your Daytona Beach Bike Week festivities at the Official Bike Week Welcome Center located directly across the street from the Daytona International Speedway at One Daytona Blvd. Look for the big white tent featuring the official 2022 Bike Week logo on the street side of the tent. Parking is free. The friendly Daytona Regional Chamber Ambassadors will be on hand to share a local's inside tip or two for great places to go, fun things to do, and where to get the best food in the area. While there, pick up your Official Pocket Guide & Official Bike Week Poster customized by an artist representative from Hintz Studios with original artwork.
2022 AMSOIL Bike Week Treasure Hunt
Every year, Bike Week offers the ever-popular AMSOIL Treasure Hunt. Insider tried-and-true locations all around the area are marked for a visit and a special stamp to complete your treasure hunt. Participating in and completing the AMSOIL Treasure Hunt will earn you the limited-edition commemorative Bike Week 81st Anniversary coin, a numbered one-of-a-kind perfect souvenir of your trip. Details are in the Official Pocket Guide.
Fastlane Campground Motorcycle Swap Meet and Burning Bike
3150 E. New York Ave., Deland
Swap Meet: Friday, March 4 – Sunday, March 13, 9:00 a.m. – 5 p.m.
Burning Bike: Friday, March 11, 5:00 p.m. – 1:00 a.m.
Fastlane Campground, conveniently located at the Volusia County Fairgrounds, provides camping during Daytona Beach Bike Week starting Friday, March 4 at 10:00 a.m. to Sunday, March 13. RV full hookups start at $55 per night and include entrance for two people. Primitive tent camping is $15 per night, per person. Accommodations include restrooms, hot showers, and free Wifi. Food, vendors, and bands play each night at the onsite Fastlane Bar & Grill. All campers will receive free entry to Fastlane's Motorcycle Swap Meet and Burning Bike. The annual Burning Bike is a beloved long-standing Bike Week tradition. The event is a celebration of life, death, and rebirth, featuring fire dancers, live music, and more.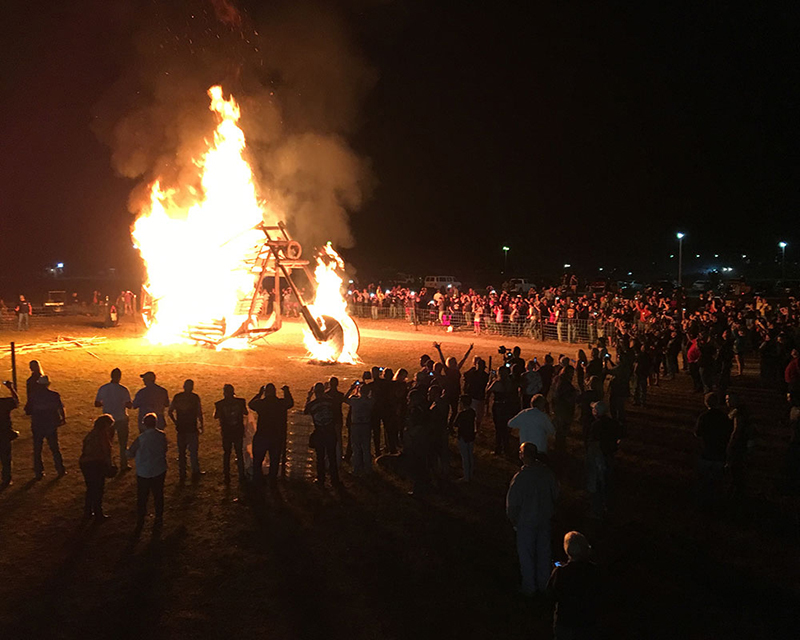 Halifax Humane Society's Bike Week Ruff Ride
Thursday, March 10, 10:00 a.m.
Halifax Humane Society, 2364 LPGA Blvd Daytona Beach
Join this ride to help support life-saving work at Halifax Humane Society. Registration includes a limited-edition T-shirt, one poker hand, a barbecue dinner, and a drink at Iron Horse Saloon. Prizes for best hand and worst hand. There will be six stops throughout the Daytona area. In consideration of health and safety for all attendees and volunteers, the cards will be QR coded and scanned at each location.
18th Annual V8 Motorcycle Run
Friday, March 11, 12:00 noon
Indian Motorcycle Daytona Beach, 290 N. Beach St.
Join the thunder of the world's largest V8 parade when 100 V8 motorcycles start their engines at the same time. Feel the earth tremble beneath your feet. You will witness the largest fleet of V8s conquer the streets of Daytona Beach. Benefit for the Shriners Hospitals for children.
52nd Annual DAYTONA Supercross
Saturday, March 5
Daytona International Speedway, 1801 W. International Speedway Blvd., Daytona Beach
The 52nd annual high-flying Daytona Supercross is a difficult course layout created by the five-time Daytona Supercross champion, Ricky Carmichael. This year promises to be the toughest of the Monster Energy AMA Supercross Championship season and the only AMA Supercross event in Florida in 2022. This is a super crowd-pleasing event with fun for the whole family. The course includes three types of dirt, including the sugar-fine sands of Daytona Beach. The physical endurance and skill set of each rider will be put to the electrifying test. Also featured is the world class pyrotechnics that is sure to amaze the crowd. The race riders are celebrated with a dazzling light show as they are introduced to the crowd. It is a light show like none other and promises to provide great entertainment for the whole family.
Sons Of Speed Board Track Races
Saturday, March 5, 1:00 p.m – 7:00 p.m.
New Smyrna Raceway, 3939 Florida 44, New Smyrna Beach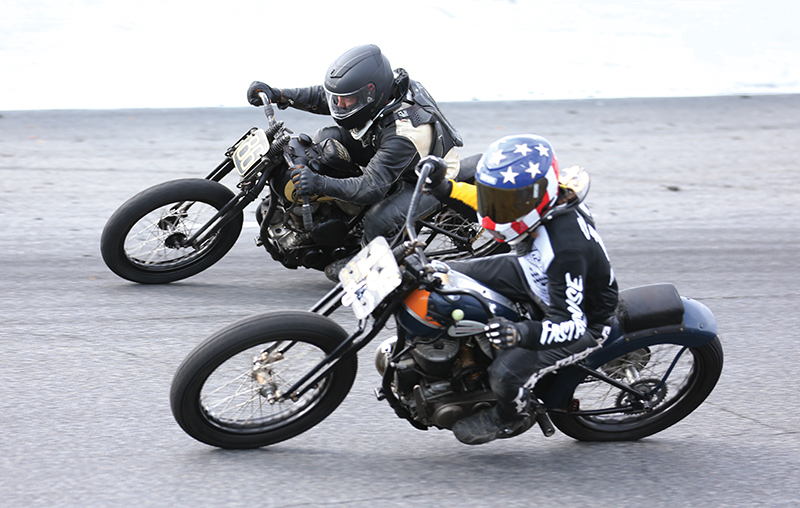 Sons of Speed is a motorcycle race inspired by early 20th-century board track racing. Featuring stripped-down bikes with pre-1925 American V-Twin engines and a steeply banked racetrack, Sons of Speed hearkens back to a wide-open, full-throttle, thrilling style of motorcycle racing. Sons of Speed is true outlaw motorcycle racing. Racers ride stripped down, modified American board track motorcycles from 1910 to 1929, and American 45 cubic inch twins from 1936 to 1955.
Thursday - Saturday, March 10 – March 12
Daytona International Speedway, 1801 W. International Speedway Blvd., Daytona Beach
For more than seven decades, the DAYTONA 200 has challenged the best motorcycle racers in the world. See who's boss this year with a brand-new addition to the race. MotoAmerica, home of AMA Superbike and North America's premier motorcycle road racing series, is partnering with DAYTONA to host the DAYTONA 200.
In addition to the DAYTONA 200, the MotoAmerica weekend at DAYTONA will be the opening round of the 2022 MotoAmerica King Of The Baggers Championship, marking the first time Baggers will race on the high banks of the superspeedway, as well as the opening round of the Twins Cup Championship.​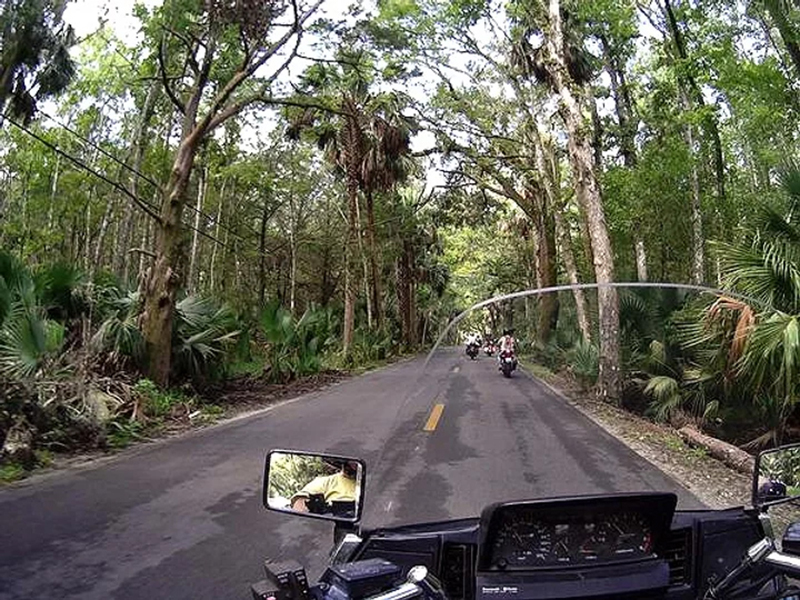 No trip to Daytona Beach Bike Week is complete without riding the Ormond Scenic Loop, one of the most picturesque destinations in northeast Florida. The trail will wind you through shady canopies of live oaks and dense hardwood forests in the Tomoka State Park. You will be delighted with the experience of riding through the sweeping grass savannahs and saltwater marshes. This area is a coastal dune ecosystem with pristine beaches. You will have your photo taken by a professional photographer stationed on the side of the road who provides a website for riders with the opportunity to purchase your photos. Directions to the Loop are included in the guide you picked up at the Welcome Center.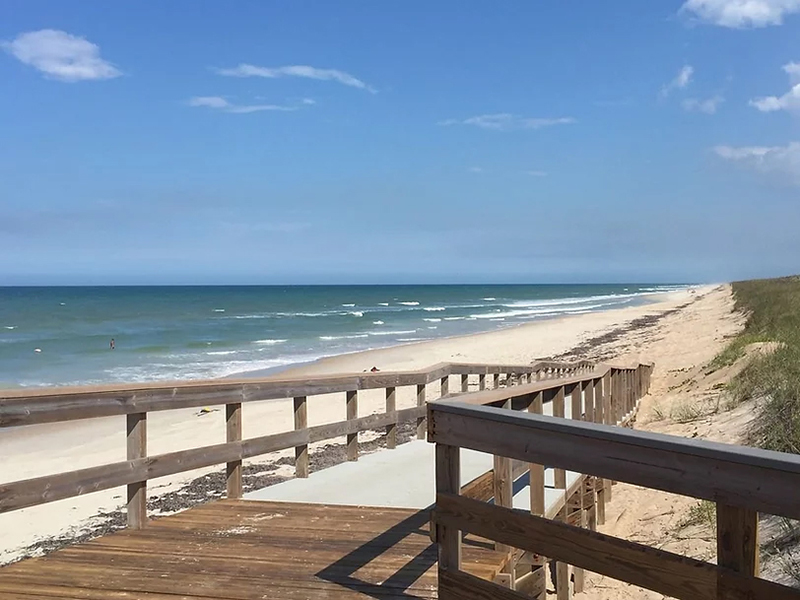 Discover the dunes of New Smyrna Beach. Start at the south end of State Road A1A in New Smyrna Beach. Riding north, you will cruise six miles of paved road behind the dunes. There is limited parking where you can stop for a walk on the beach. On clear days, you can see the Kennedy Space Center launches.
Ride through the canopies of beautiful "old" Florida. Along the way is a side road that will lead you to historic Eldora, an abandoned village right on the banks of the Indian river.
Make a stop at Turtle Mound, where Indians shucked their oyster and clam shells for centuries. Climb to the top for miles of beautiful views of the park and beaches. Take some good local advice and stop for a great meal at JB's Fish Camp, one of Daytona's best seafood restaurants. It's a half-mile from the park entrance.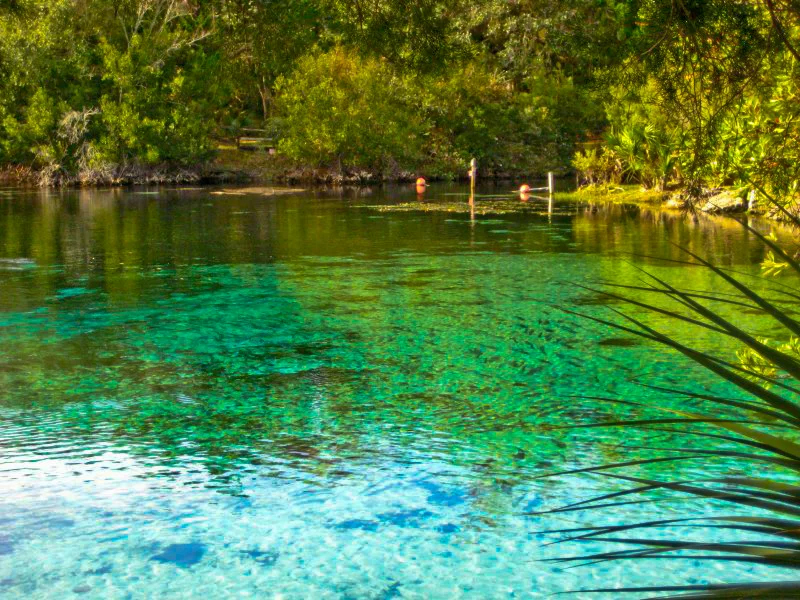 Looking to escape the crowds for some down time? This is a full day ride, so make plans accordingly. Pack a lunch and lots of water. This ride is fairly primitive but will become one of your favorite Florida rides.
The Ocala National Forest is situated between the Ocklawaha and St. Johns Rivers. It is the southernmost forest in the continental United States and protects the world's largest contiguous sand pine scrub forest. Surprisingly, the dry pine scrub forest is situated within rich water resources of more than 600 lakes, rivers, and springs. You will not be disappointed with this ride. Discover some of the off-road areas, which are well-maintained unpaved roads that will soothe your soul.
Start with this link to the park's maps and plan your ride. There are springs where you can stop and dip your toes, along with plenty of scenic stops for photo ops.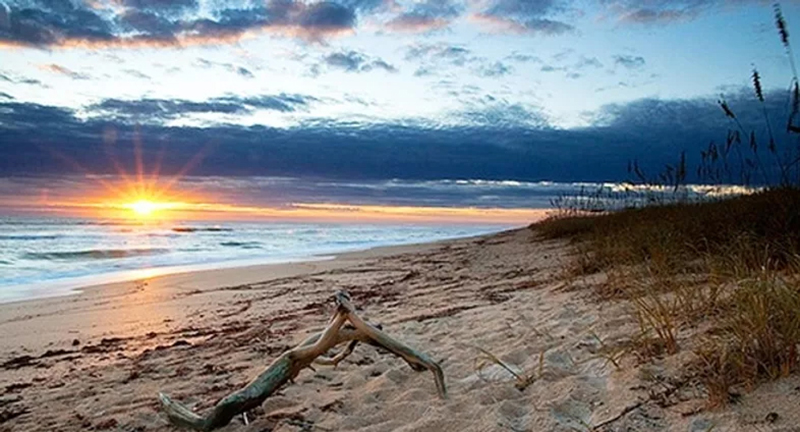 Motorcycles are permitted to cruise designated sections of both Daytona Beach and New Smyrna Beach. The sand is hard packed and easy to ride, but follow normal safety precautions for riding on sand and loose surfaces. Speed limit is 10 mph.
Daytona Beach – Ponce Inlet from Dunlawton Avenue in Daytona Beach Shores north to International Speedway Blvd. in Daytona is the longest driving zone on the Daytona side of Ponce Inlet.
New Smyrna Beach – This is the longest continuous stretch of beach driving in Volusia County. Start at 27th Avenue or Flagler Avenue and ride north six miles to Ponce Inlet. You may see the surfers who gather waiting for the perfect wave or the fisherman lined up on the jetty. Access is restricted at high tide.
We hope you have a fabulous time at the 81st annual Daytona Beach Bike Week. Please share your pictures on WomenRidersNow.com's Facebook page or use #womenridersnow.