AMCA Riveter Ride—Chix on 66
Editor's note: This June, WomenRidersNow.com (WRN) is proud to be premiere media partner with the Antique Motorcycle Club of America's (AMCA) Riveter Chapter for its woman-focused Chix on 66 ride. We are excited to meet the owners and participants, many of which will be riding vintage motorcycles on the two-week journey from Chicago to Santa Monica. Here you will learn about AMCA Riveter founder Karan Andrea. Registration is open, but space is limited, so sign up today at Chixon66.com. Keep checking back to WRN's Reader Stories to learn about some of these amazing women riders and find out what motivates and inspires them.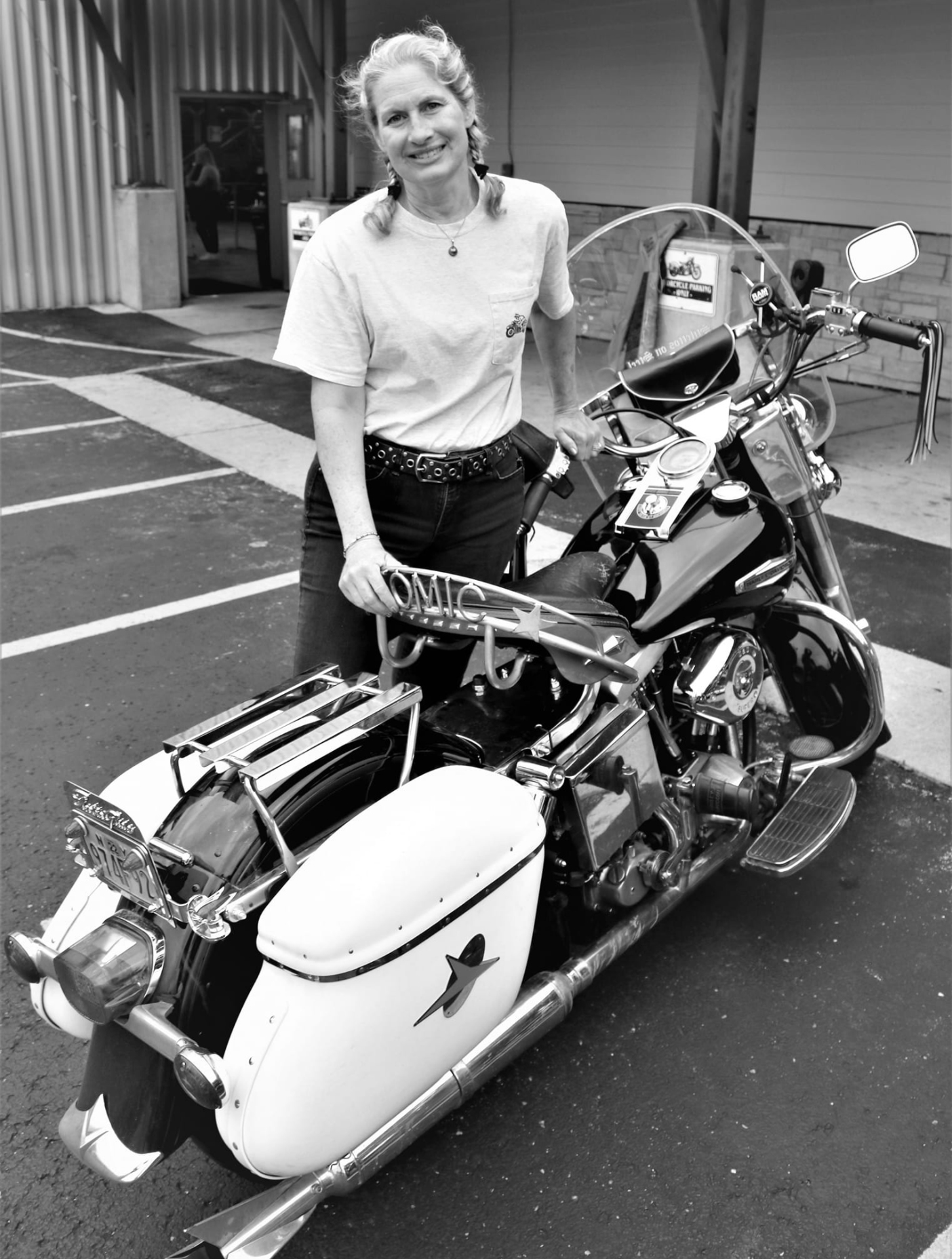 AMCA Riveter Founder's Herstory
I started riding motorcycles in 2011 when I was 45 years old. Prior to that, I hadn't been around bikes all that much. I never rode dirt bikes and didn't have a parent or relative who rode. When I was 19 years old, I dated a guy for a minute who had a Yamaha Virago. I rode with him a few times and loved it! But after we broke up, I didn't have the opportunity to ride a motorcycle again for 25 years.
At that point, I had a friend who had a motorcycle who was going through a rough patch in life. The only solace he had was riding, but he had a hard time getting himself to leave the house to go for a ride. I started asking him to take me for rides. I'd cover the gas, and we'd ride for hours.
After a while, he said, "You know, if you like riding that much, why don't you get your license and get your own bike. That way, you don't have to date some a$$hole in order to ride." My answer was, "I can do that?" It never occurred to me that I could learn to ride a motorcycle. I had no idea how one learned to ride, but in some part of my mind I think I assumed that if you were a dude, you just automatically knew how, so of course I did not know how. I didn't know any women who rode, although that wasn't a huge factor because I've always done things that were non-traditional for a woman.
Learning to Ride a Motorcycle
My friend told me about a motorcycle class for beginners, and I went for it. I was a nervous wreck. I have no idea how I passed the riding evaluation, but I did it. There I was, an endorsed rider with no friggin' clue how to ride a motorcycle. This is not a shortcoming of the class at all. The beginner's class teaches you how to operate a motorcycle and teaches you the basics of safety, but we never went beyond the parking lot.
The only way to learn to ride a motorcycle, is to ride a motorcycle. Karan, meet anxiety, anxiety, Karan. The next three years were a struggle. I bought the wrong bike, was getting (no) help from the wrong person, and I just never felt comfortable riding. But I wanted to ride so badly, that I refused to give up.
My stubborn streak served me well. Just five years after I got rid of the wrong bike, I became a certified Motorcycle Safety Instructor. I've also fallen in love with vintage bikes and long-distance riding.
My First Vintage Motorcycle
When I left a damaging relationship in 2018, I was left with a 1974 Harley-Davidson FLH Shovelhead in my garage that was the most terrifying beast I had ever faced. That motorcycle needed a lot of work. It was barely ridable as it sat, and even after I conquered my fear and rode it, it was a physically exhausting—but strangely exhilarating—adventure. Along with needing major motor, clutch, transmission, and fork work, the bike needed to be completely rewired. Wrenching still intimidates me even though I will do it, but wiring…I was pretty sure I could do that.
Quite a few people told me I was crazy and that I would get frustrated and end up hauling it to a shop for them to finish. They said I didn't know what I was doing, and I would screw it up and would never finish the job. My answer was, "So what? I'm gonna try."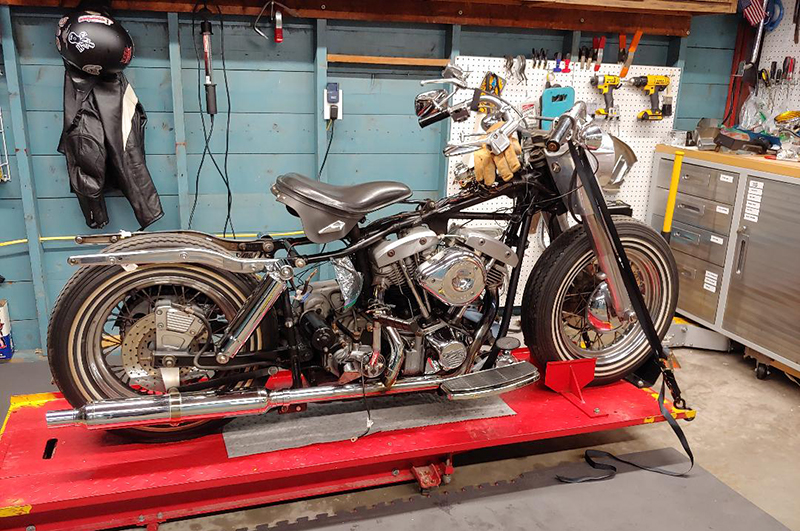 I did get some help (although it was the wrong help) and I built up some confidence. I taught myself how to read an electrical diagram and learned to trust my instincts with the bike, people, and myself. I finally finished the rewire job and took the Shovel on its first journey. I did a 1,000-mile trip, fixed a few things along the way, and never felt more in control of myself and my bike.
Again, people told me I was crazy to travel on this old motorcycle. What was I going to do if it broke down? My answer was always the same, "I will figure it out." My second trip on the Shovelhead was 2,000 miles. During both trips the bike had minor problems, but I got some fabulous stories out of it, and I was forming a bond with that old Harley that I had never had with any other vehicle I have ever owned.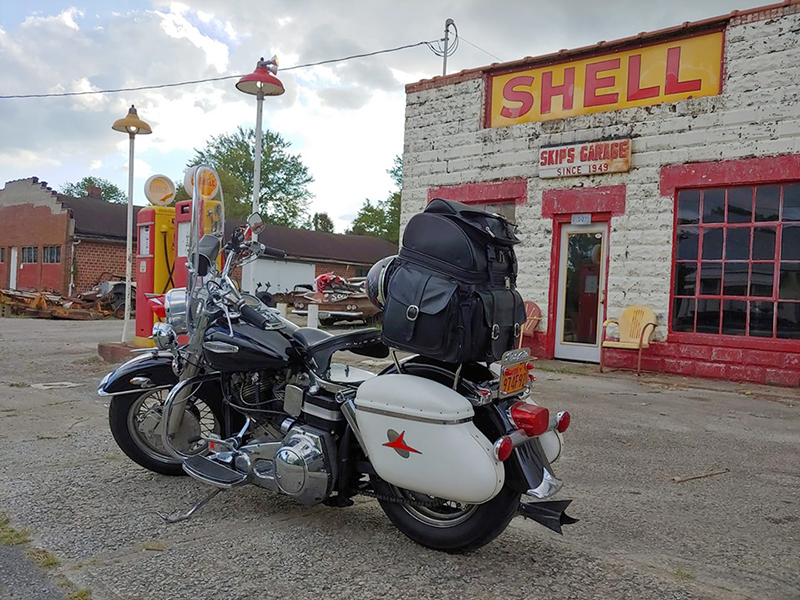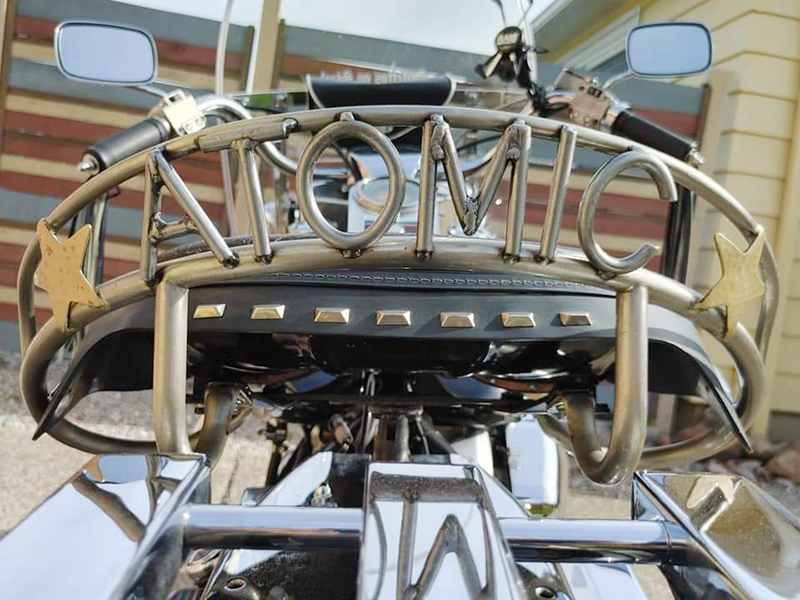 Nothing about riding or wrenching has come easily. I am grateful to the short list of people who have been so generous with information, advice, parts, and encouragement. I am also grateful to the longer list of people who tried to derail me, who said I'd never succeed, who tried to sabotage my efforts. Because in the end, I have shown myself who I am.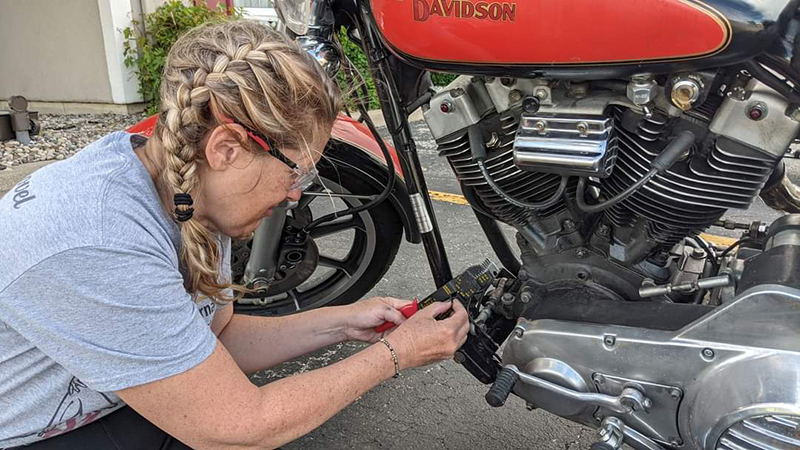 To sign up to ride with Karan, Marjorie, and many other incredible female antique motorcycle riders, go to Chixon66.com.