I'm on a quest to find the most comfortable protective motorcycle riding jeans out there. And I think I've found a pair that ranks at the top or close to it.
The BMW City Denim Pants feel like a regular pair of denim jeans, which to me are the most comfortable kind of pants to ride in. However, with regular jeans you get no abrasion or impact resistance.
Women Riders Now E-Newsletter
Stay up-to-date on all things motorcycle! Latest gear, bikes, and product reviews. Travel ideas, great product giveaways, and more.
The City Denim Pants offer plenty of safety features, and come in women's European sizes 34 to 48, which translates to a U.S. size 4 to 18. Girls who need to go bigger than a size 48 can tap into the men's line, which goes up to size 60, equaling a U.S. size 50. The cut is different, though.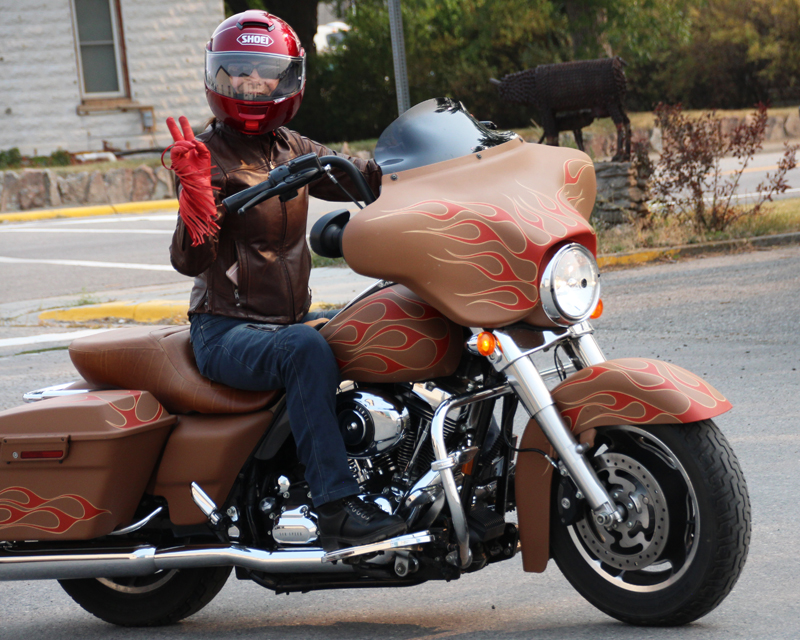 BMWs apparel catalog specs indicate the City Denim Pants are made of an abrasion-resistant blend of cotton and Cordura. The label on the waist says: Outer material 50 percent cotton, 50 percent polyester, and 50 percent polyamide. Lining: 50 percent cotton, and 50 percent polyester.
I'm used to Cordura fabric being rough to the touch, with a thick, tough feel to it. These pants feel nothing like that. The polyamide "nylon" Cordura fabric gives the pants that smooth broken-in feeling. And on BMW's safety scale of 1 to 3 in its apparel catalog, with 3 being exceptionally hard-wearing in all areas, these pants are rated a 2 for "good." I like that they feel so good and offer that level of protection, too.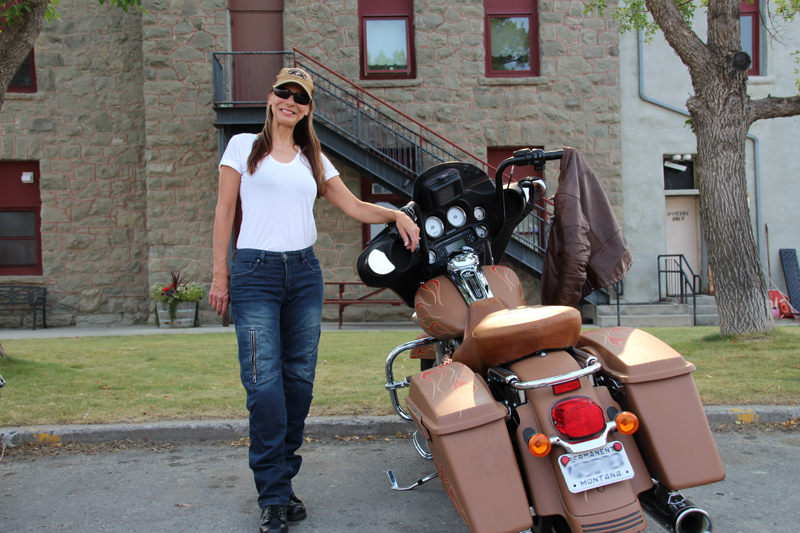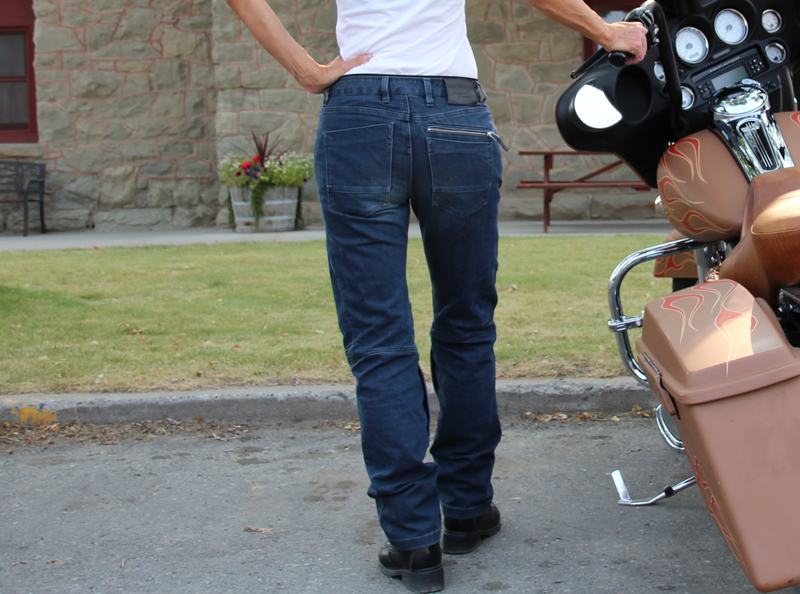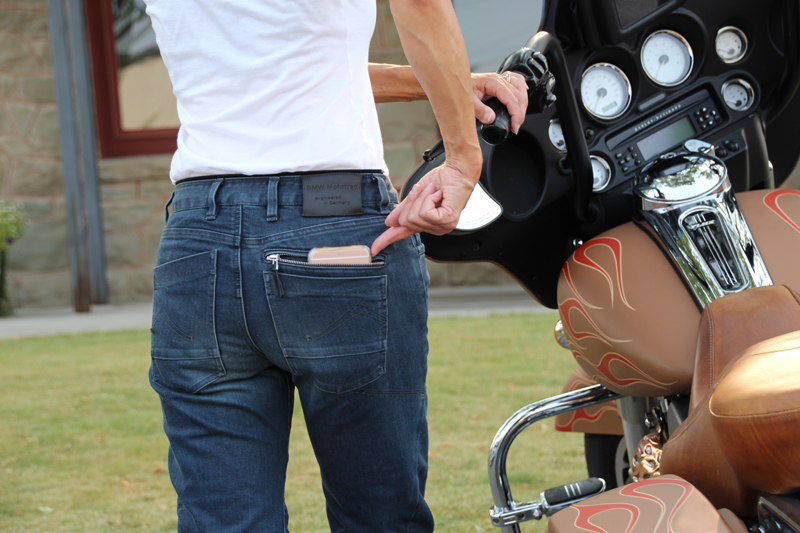 The pants are not lined so they're intended for warmer weather. Aside from the abrasion-resistant fabric, the part of these pants I know will protect me the most is the impact-resistant armor on the hips and knees. BMW is known for its well-made safe riding gear and the armor used here is no different. It adheres to the highest safety ratings and comes standard with these pants.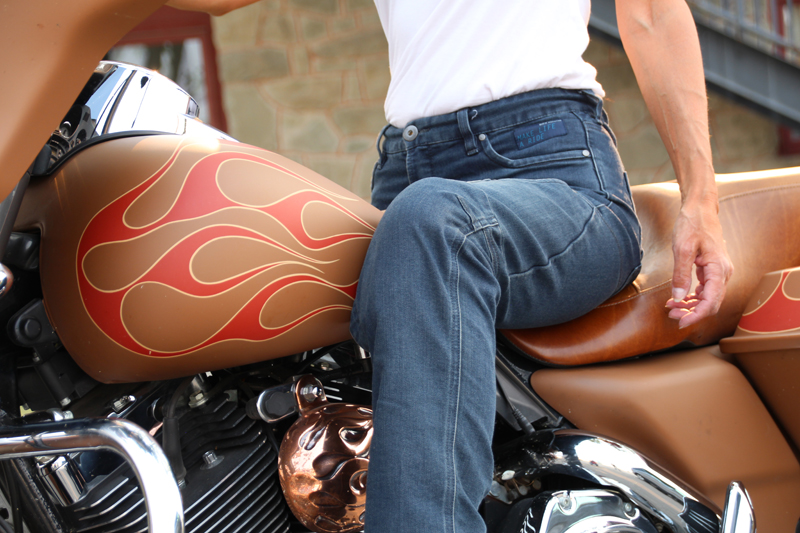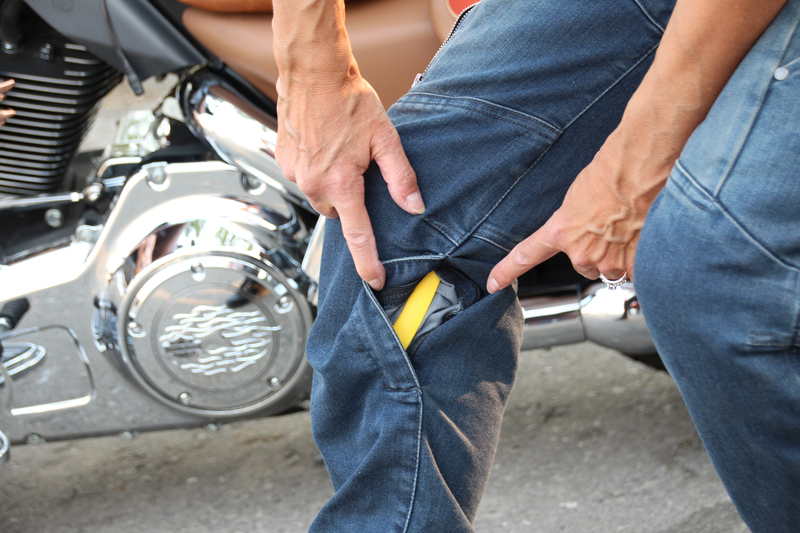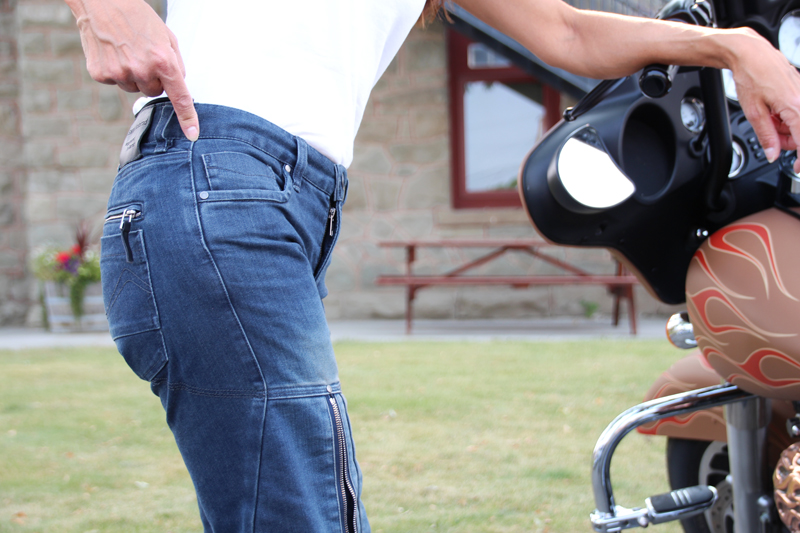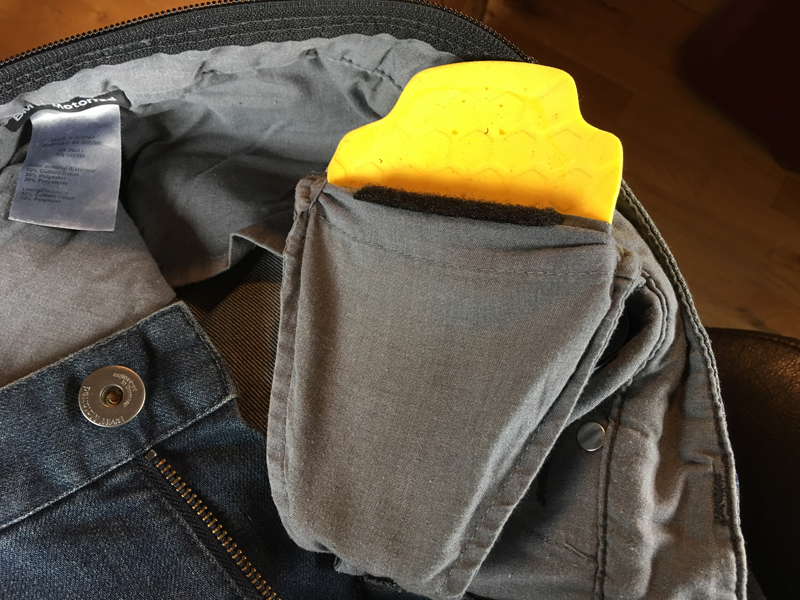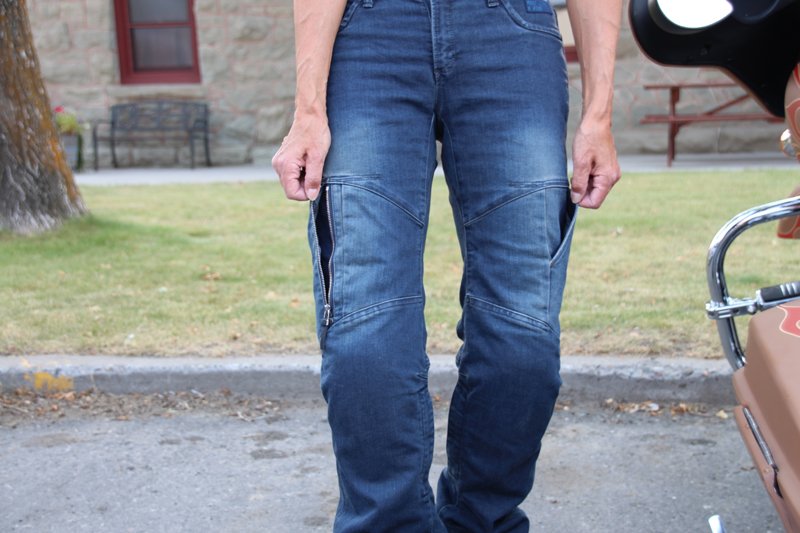 Lastly, a zipper on the back waist reminds you that these are indeed motorcycle pants, lest you forget, allowing you to zip to any BMW jacket. This zipper prevents air from flying up your back and keeps your backside covered in a slide.
Historically, BMW gear has been about high function and safety. It's nice to see some style in these pants as the manufacturer refines its "city / urban" riding gear that goes nicely with its R nineT urban styled motorcycle line.
The female specific pants are priced fairly at $274. Sizes, as mentioned earlier, come in women's European 34 to 48, which equals a U.S. 4 to 18. If you need bigger, the men's line goes up to a 60, which is a U.S. size 50. The cut is different though. You can order through a BMW dealer, or visit BMW's website and download the gear catalog to learn more.
Related Articles
Review: Worse for Wear Protective Riding Jeans
Review: Abrasion Resistant Jeggings to Wear on your Motorcycle
Review: Kevlar-Lined Skinny Jeans for Motorcycle Riding