As part of its plan to introduce 100 high-impact motorcycles by 2027, Harley-Davidson announced two new additions to its line of Sportsters that are so popular with women; the Forty-Eight Special and Iron 1200. Both motorcycles feature high bars, throwback graphics, custom-inspired styling, and are powered by the Evolution 1200 engine.
"Since its inception, the Sportster has offered the perfect combination of size, power, and character that makes it appealing to so many different riders," said Brad Richards, Harley-Davidson V.P. of Styling amp; Design. "A Sportster is a relatively easy bike to strip down and reinvent. What we've done to create the new Iron 1200 and Forty-Eight Special is what Sportster owners have been doing with their own bikes for generations."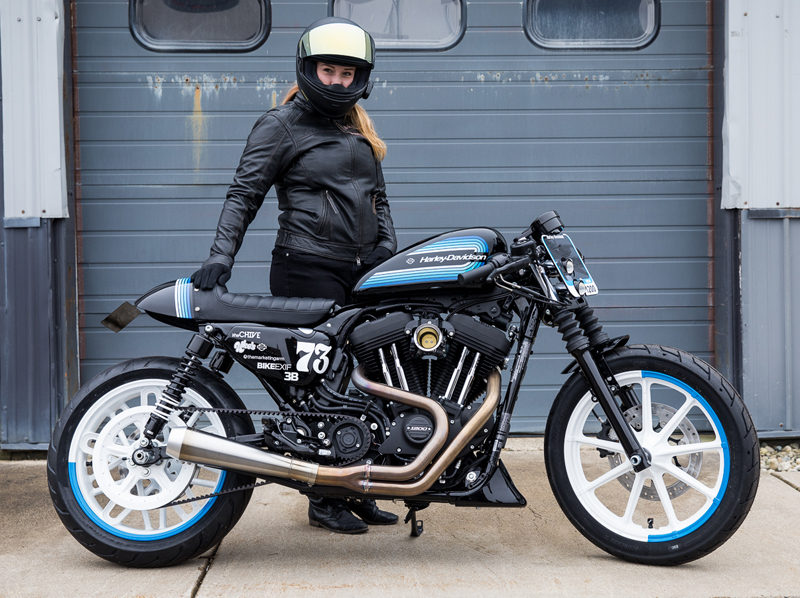 "Harley-Davidson always focuses on what the customers want and will benefit from in the launch of all-new motorcycles," says Jenn Hoyer, Harley-Davidson agency spokesperson. "With these two new Sportsters, H-D knows that women, just like men, want the pure soul of a Harley-Davidson with lots of power and bare-knuckle style straight from the factory at an affordable price."
The Forty-Eight Special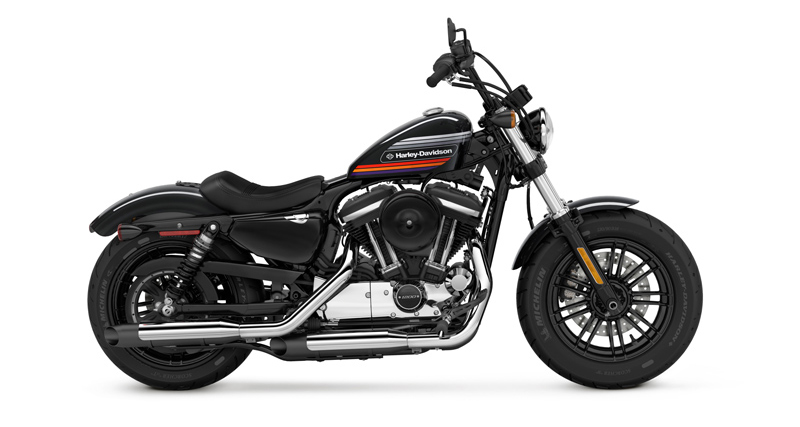 The Forty-Eight Special shares the same bullish attitude with the XL1200X Forty-Eight, but the Special gets a new front end stance via 7.25-inch high Tallboy bars selected to give riders less pull back than a mini-ape. A bit of seat height was shaved off, giving the Special a 27.8 inch seat height compared to the Forty-Eight's 28 inches.
Chrome lower rocker boxes, pushrod tubes, and tappet covers contrast with black cylinders to highlight the V-Twin Evolution. The changes make the Special just eight pounds heavier (553 pounds) than the Forty-Eight. Both bikes share the same nostalgic 2.2-gallon peanut tank that's all about style. Three color options and retro graphics are available for the Special; Vivid Black, Wicked Red, and Billiard White. Starting price for both the Forty-Eight and the Forty-Eight Special is $11,299.
Iron 1200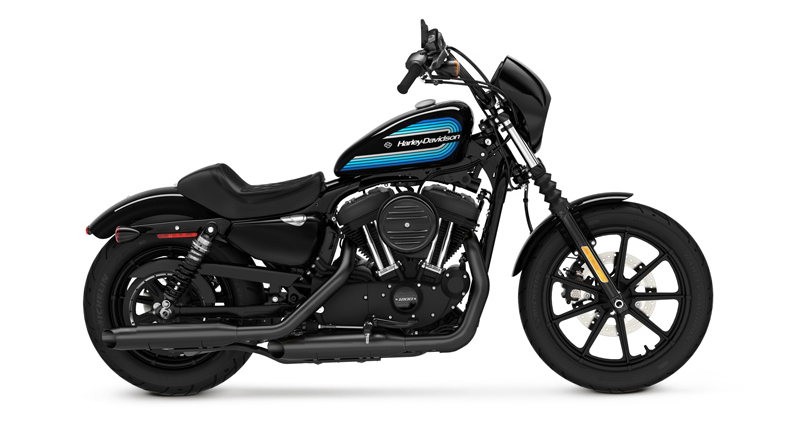 The Iron 1200 is closer matched to its smaller sibling, the Sportster Iron 883, in that these bikes are almost completely blacked out and maintain a stripped down muscular look. Besides the displacement boost, the Iron 1200 gets a satin black 8.75 inch mini-ape handlebar that offers 6.5 inches of pull back attitude and a gloss black speed screen for better wind protection and style.
The Iron 1200 shares a lot of the same specs with it's smaller sibling; 3.3-gallon tank, 19-inch 9-spoke front wheel, 16 inch 9-spoke rear wheel, solo seat, low seat height of 25.7 inches, and 564 pound running weight. The new Sportster Iron 1200 comes in Vivid Black, Twisted Cherry, and Billiard White with retro graphics. Starting price for the Iron 883 is $8,999 and the Iron 1200 starts at $9,999.
Both of the new Sportsters come with the Harley-Davidson Smart Security System and anti-lock braking system.
Related Articles
Review: 2018 Harley-Davidson Softails
2018 Indian Scout Bobber
Top Ten Motorcycles for Women
All Harley-Davidson Reviews on WRN