Do you have a story to share? Please send it to us, but followthese submission guidelines.

I recently acquired a new boyfriend and have been riding as a passenger on his Harley-Davidson Ultra Classic. Ready for my own ride, I called up my local Harley dealer and booked a beginner's class.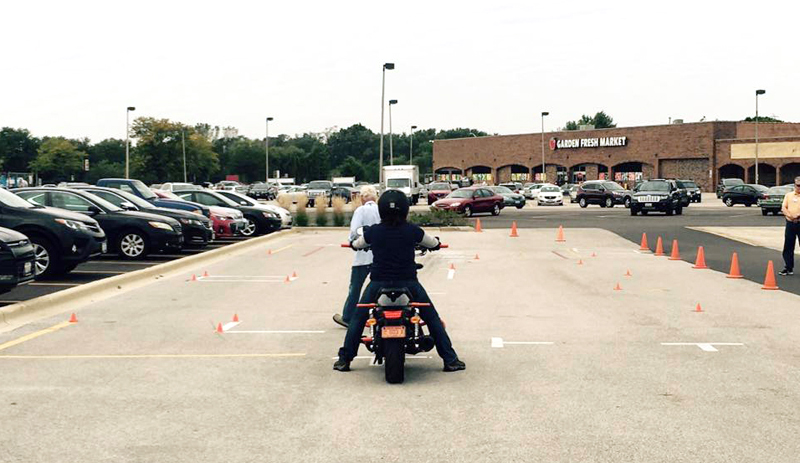 Two accomplished middle-aged men taught the class. Day one in the classroom and the conversation steers to crashes.
The instructor asks, "What happens when a woman crashes her bike?"
I immediately answer, "It sets the women's movement back about 50 years."
This just came out impulsively. Thinking back, I know where it came from. It came from years of standing on that first tee at the country club, praying not to reinforce the stereotype that women can't play golf. And from getting the dreaded eye roll. The one that says, "Oh, great. It's gonna be a long day following this foursome."
Back in the classroom, I get the look that a comedian gives a heckler who just ruined the joke. But he continues to the punch line. "Ten guys will rush over. Eight of them will brush her off and pat her down repeatedly checking to make sure she's ok. Two of them will pick up her bike."
I sigh a very audible sigh.
Three weeks later I did crash a rented Harley-Davidson Dyna Low Rider. I wasn't comfortable making the tight turn necessary to end up right next to my brother's parked Street Glide Special.
So I turned wider and backed the bike in. Ironically, I could have much more easily toppled his ride by doing this. Lesson learned. I could have power-walked the bike in the turn. Again, lesson learned. But the pressure of being a female rider is still there.
So I learned what does really happen when a woman crashes her bike. Five guys rushed over and got my bike up lickety-split. A couple asked me if I was hurt. I said I wasn't and thanked them. Then they asked if maybe my ego was hurt. I told them, "No. I'm a new rider and I learned something new today."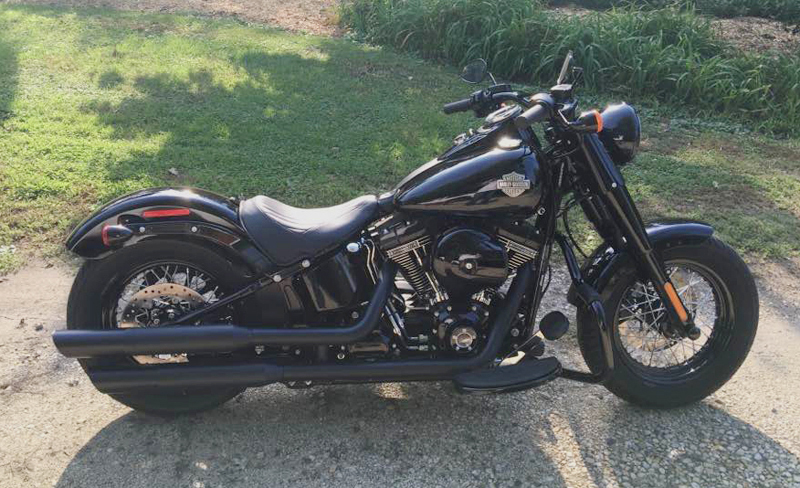 Now here's where the conundrum is. Somewhere deep inside me, I felt a primordial fuzzy feeling in my belly. That feeling I get when a guy opens a door for me. I'd like to think it's just feeling warm about human kindness. But it's not. It's completely gender based. I felt cared for by a man (or two) and I liked it!
And I will admit, I like the feeling of pulling up to a red light and getting a thumbs up from a guy simply because I'm a woman on a badass motorcycle. I like when I hit a great drive off the tee in front of a cart full of men. Or when I hit the bullseye or sink the eight ball. I think, "Look at me. I'm a girl and I still can do this and do it well."
Then I come to a stunning self-realization. All my life, despite considering myself a feminist, I've used my gender as an ego-booster — a lower bar that I clear with ease. I hate myself at this point. I feel like I set the women's movement back infinitely. Am I hard wired a certain way because I'm a woman even though my brain and mouth say differently? Is it environmental or biological? Can I bake my cake and eat it too?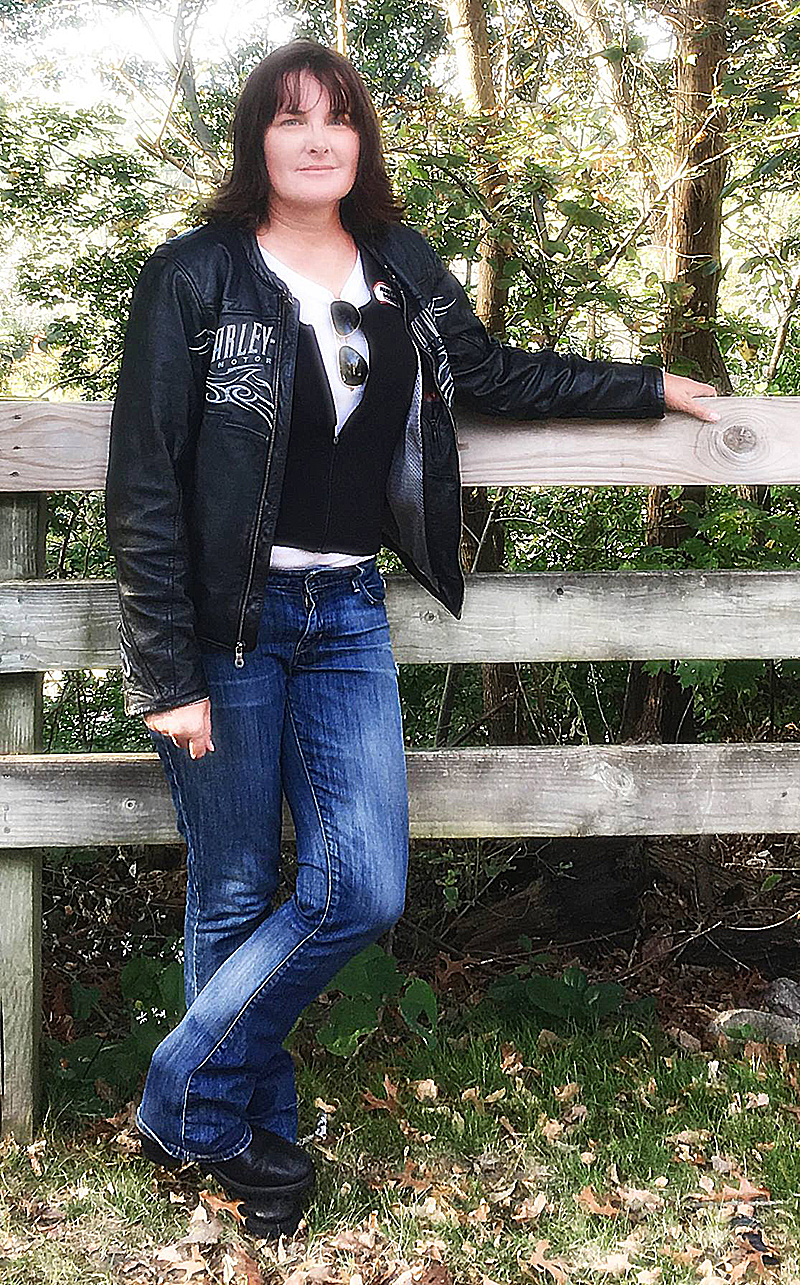 A couple weeks earlier a guy crashed his bike on a wet day in a sharp corner. A posse of bikers pulled his bike out of the guardrail, directed traffic, and cleaned it up like it never happened. He was embarrassed, but I wonder if his embarrassment only existed on one level. He's embarrassed because he crashed his bike. If it was me I would be embarrassed on two levels: one that I crashed my bike and two that I am a woman who crashed her bike. Double whammy. Ugh!
Day two of the motorcycle course. The group is divided into two. The instructor informs me on the sly that I'm the only woman in the "faster" group. I instinctively give him an eye roll, but inside, I am secretly pleased. Cue self-hatred! Cue apologies to Gloria Steinem, Lucy Stone, and Elizabeth Stanton!
Day three. I have a complete meltdown. I'm not executing an S turn properly about an hour before the DMV road test. Tears are streaming down my cheeks hidden by my full-face helmet. I'm crying, and my biggest fear is not that I'll fail the DMV test, but that I will be noticed for crying "like a girl." Ugh!
Eight people took the course. Three women. Five men. Two of the three women passed. Three of the five men passed. But who's counting?
Do you have a story to share? Please send it to us, but followthese submission guidelines.

Related Articles
Safe Riding: What a Motorcycle Mishap Can Teach Us
Beginner's Guide: Motorcycle Training Classes for New Riders