Originally launched in 2013, the BMW R nineT was designed to commemorate BMW Motorrad's 90th anniversary (from which the bikes name is derived: nine-T, get it?) while opening up a new category for the company it calls "Heritage." The model was created to introduce a new world of customization options that hadn't previously existed for BMW.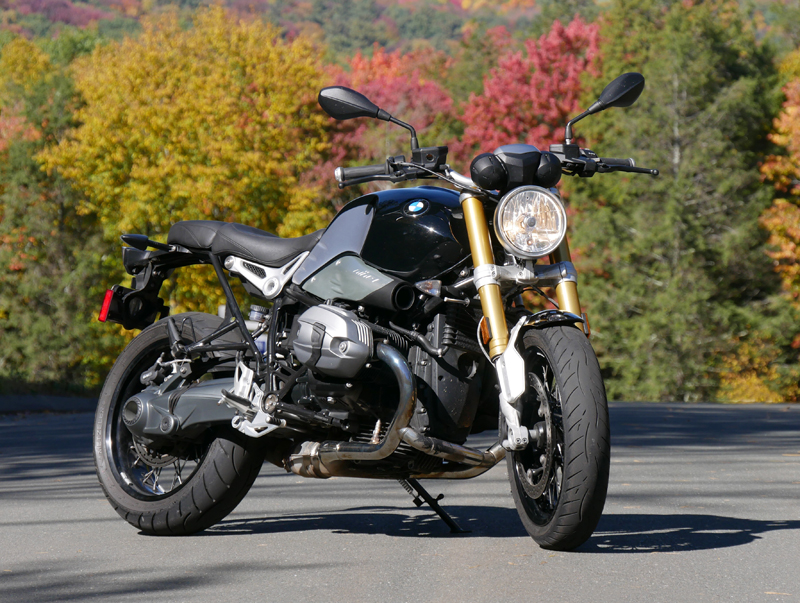 Since its introduction BMW has come out with several offshoot versions of the base model R nineT and bike builders have created some truly innovative and interesting machines using the R nineT platform. But even in its original form, this bike gets a lot of thumbs up when rolling down the road.
Most of us will never customize our bikes much more than changing a seat or adding luggage. So Women Riders Now decided to give the R nineT a good long-term women's perspective review by "making life a ride," like the company's ad campaign suggests.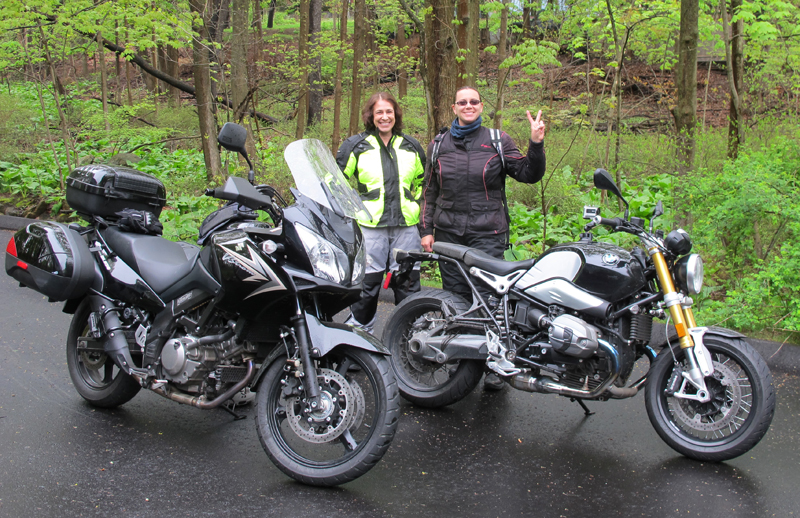 Using this bike as my sole mode of two-wheeled transportation for the season (except for when I test rode the BMW S 1000 RR for a few weeks) I had the opportunity to take lots of notes on much more than just basic controls and initial riding experience. As every motorcycle owner knows, there is much more to know about your motorcycle than what the dealer brochure and a demo ride reveal to us.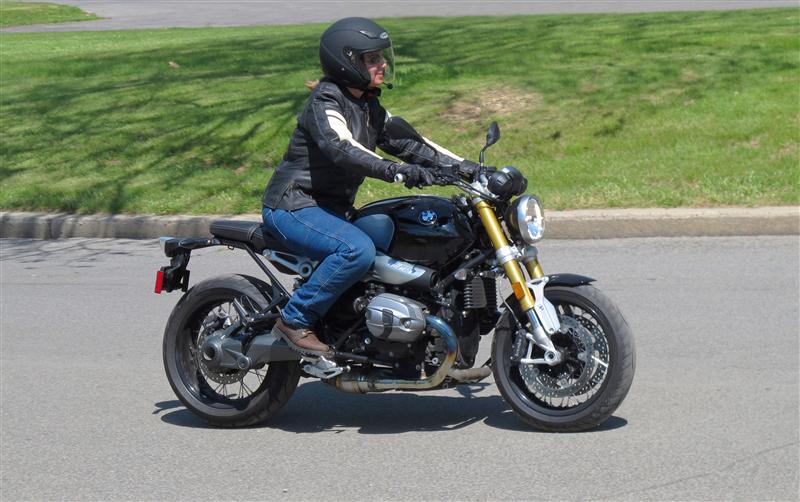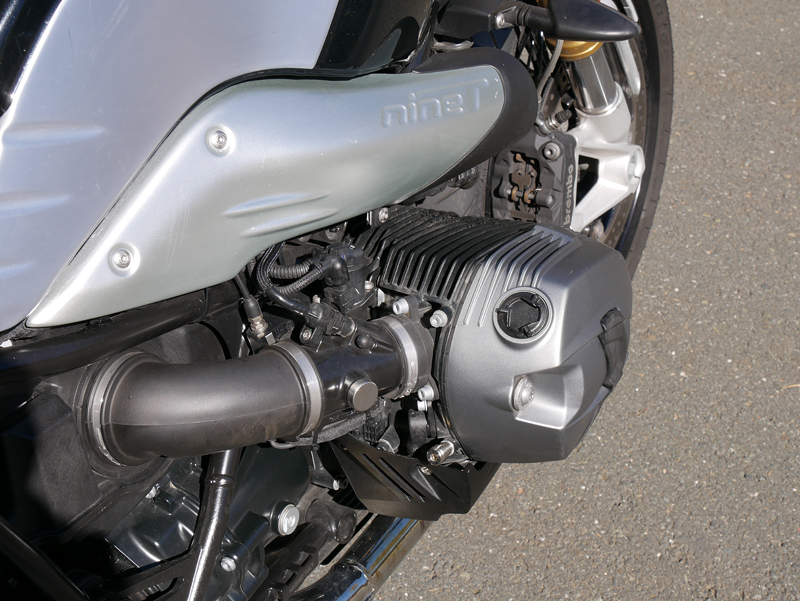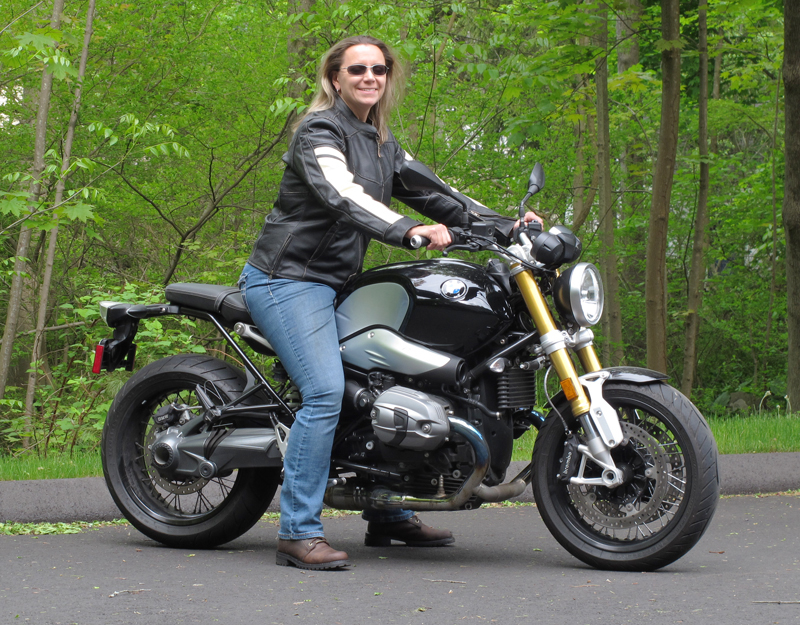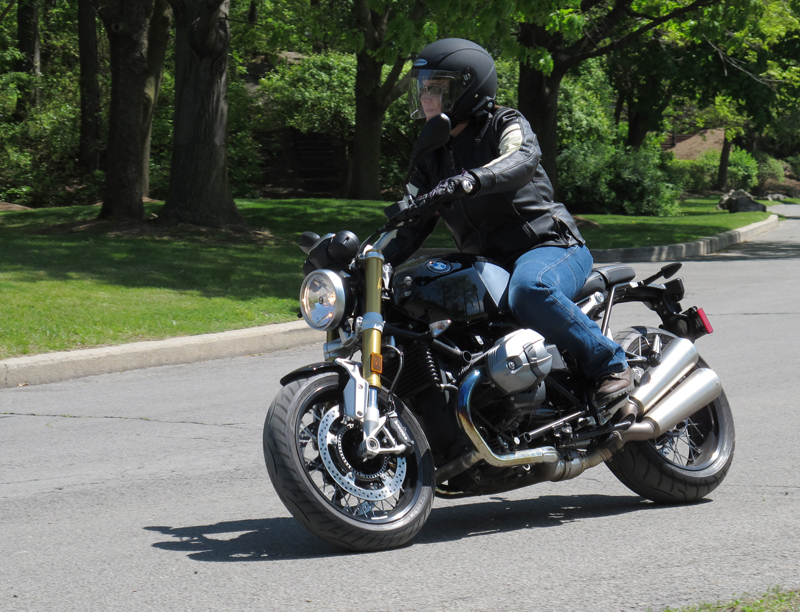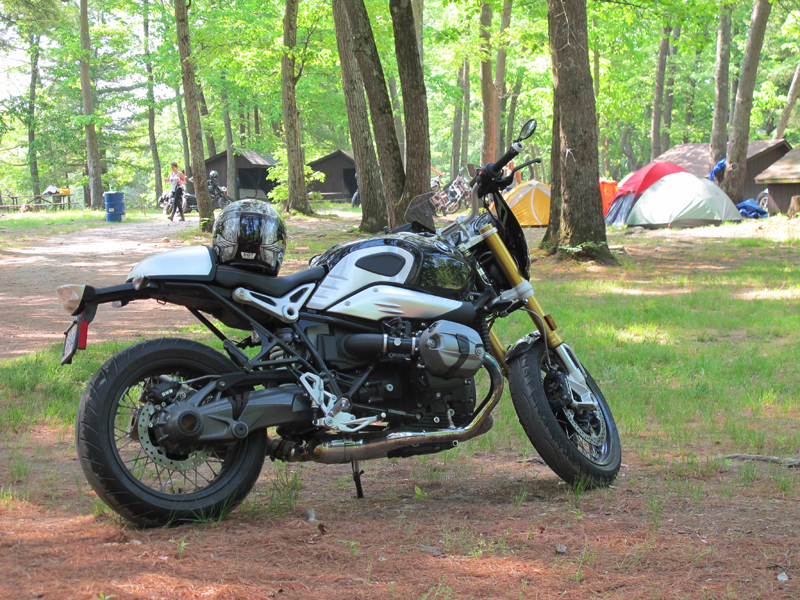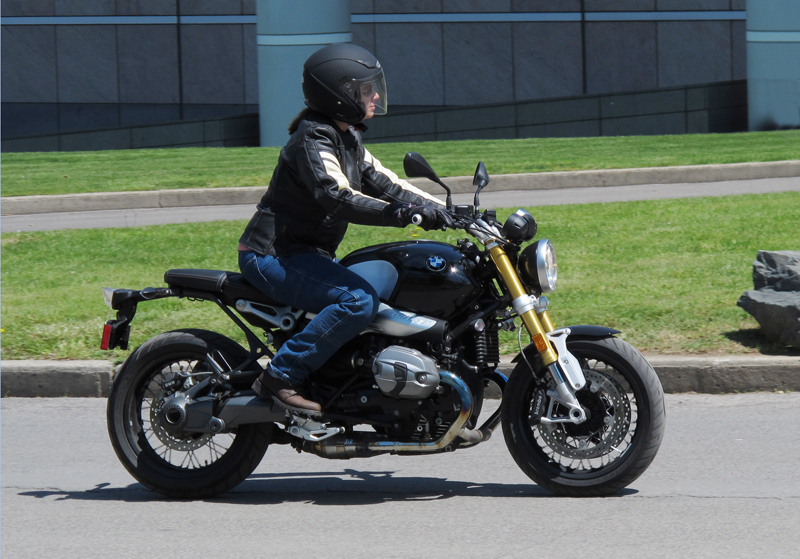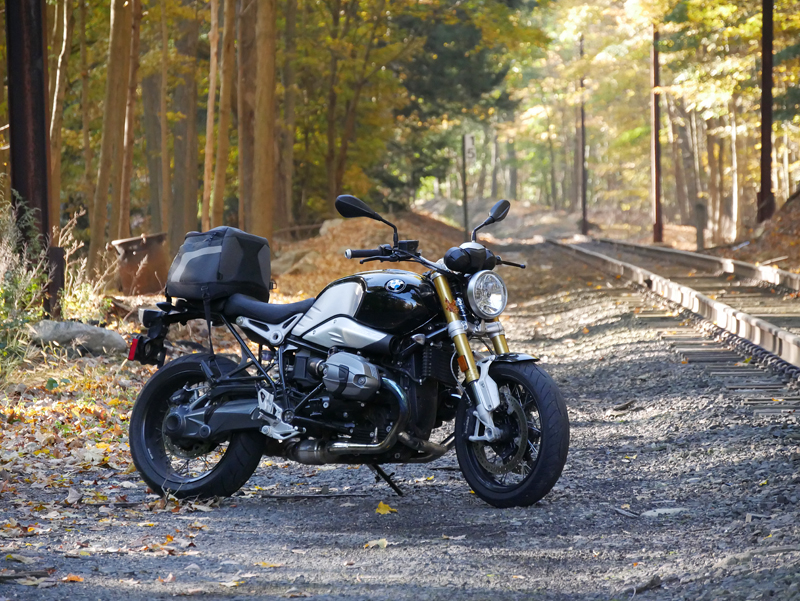 | | |
| --- | --- |
| The stock two-piece seats white stitching looks great, but the padding is very thin and the seat is not very comfortable for all-day rides. | After using the stock seat for several thousands of miles, I swapped it out for this Mustang Seats rider and passenger setup. I immediately wished I had done so sooner. |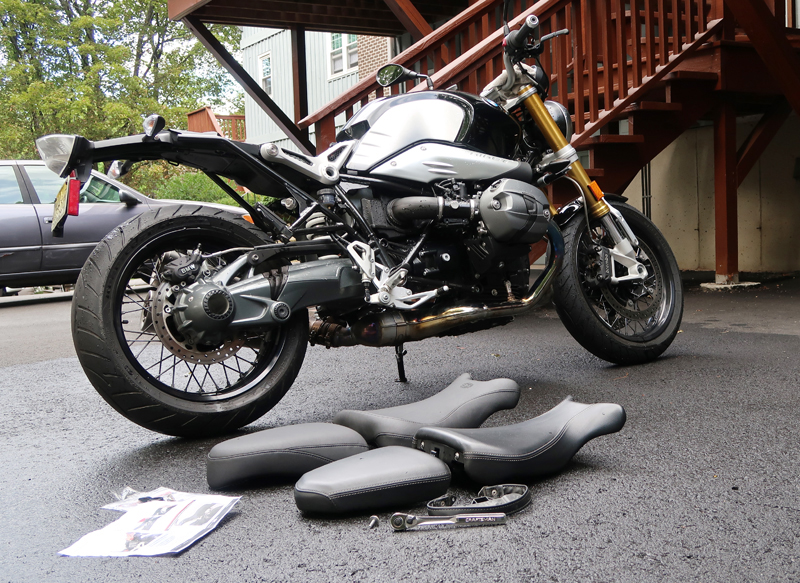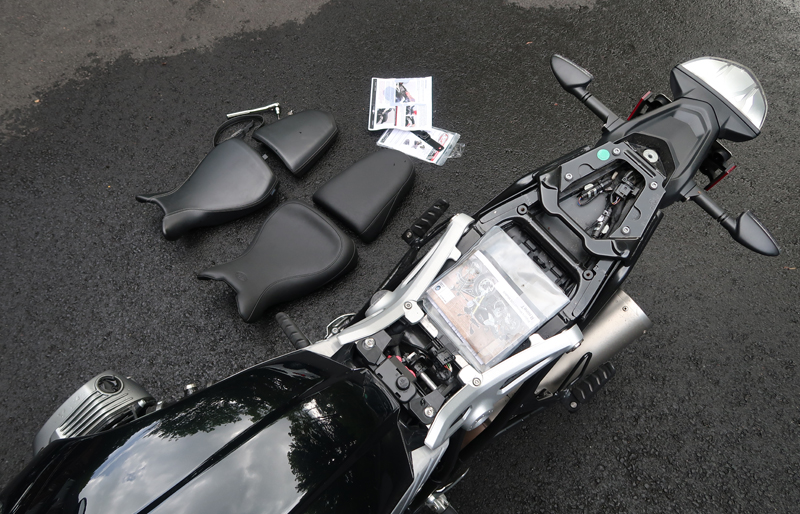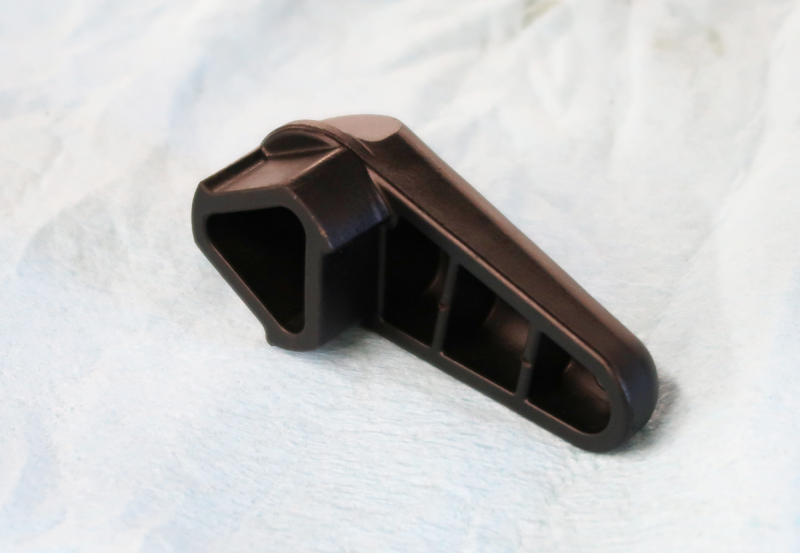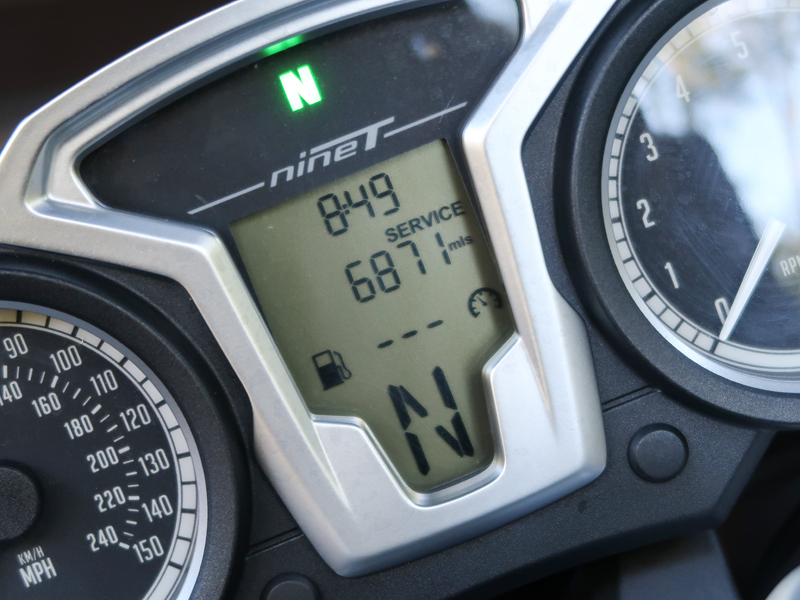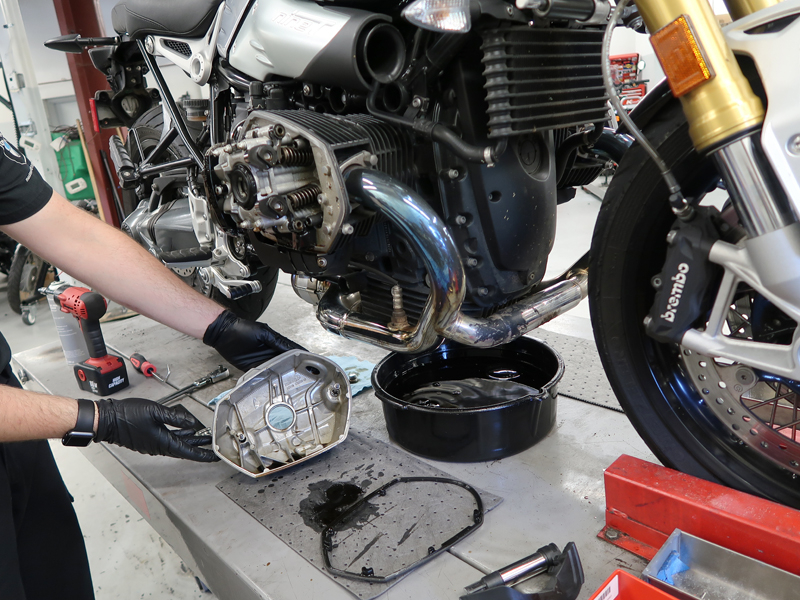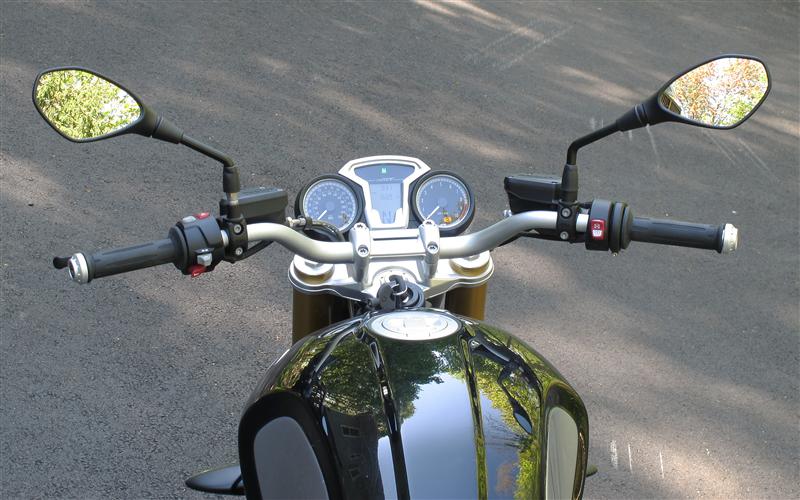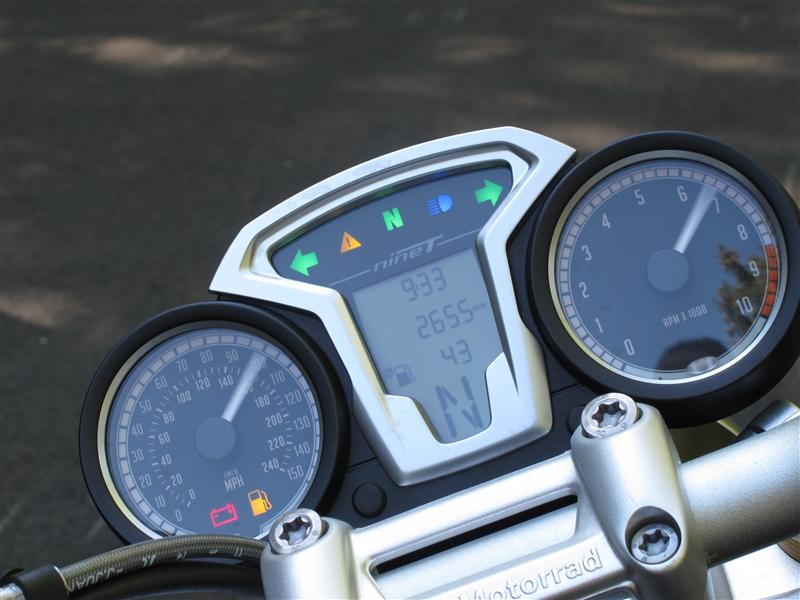 | | |
| --- | --- |
| The left grip contains the usual controls plus an info button that toggles some of the information on the LCD dash readout. Happily, the hydraulic clutch lever is four-way reach adjustable, an important feature for smaller-handed women thats often overlooked by manufacturers. | The brake lever is also adjustable. Throttle operation is a bit touchy and achieving smooth roll-ons takes a bit of practice with the R nineT. |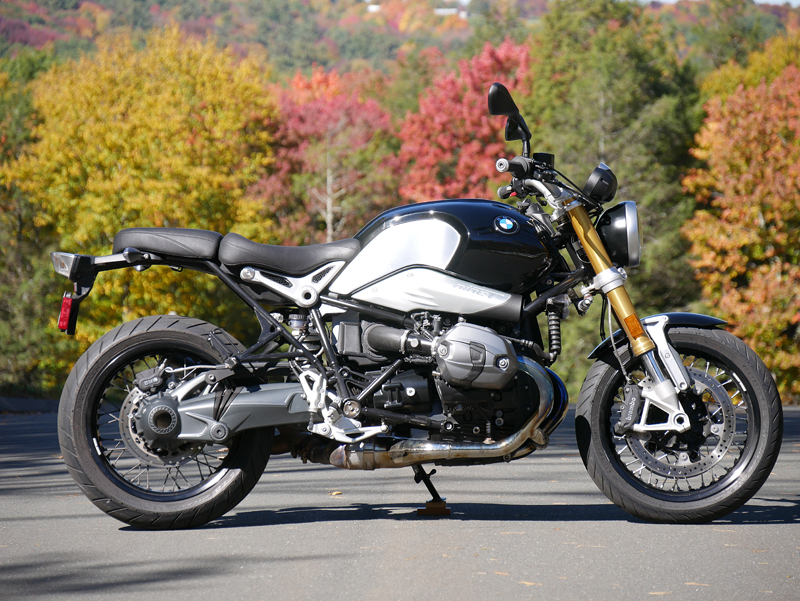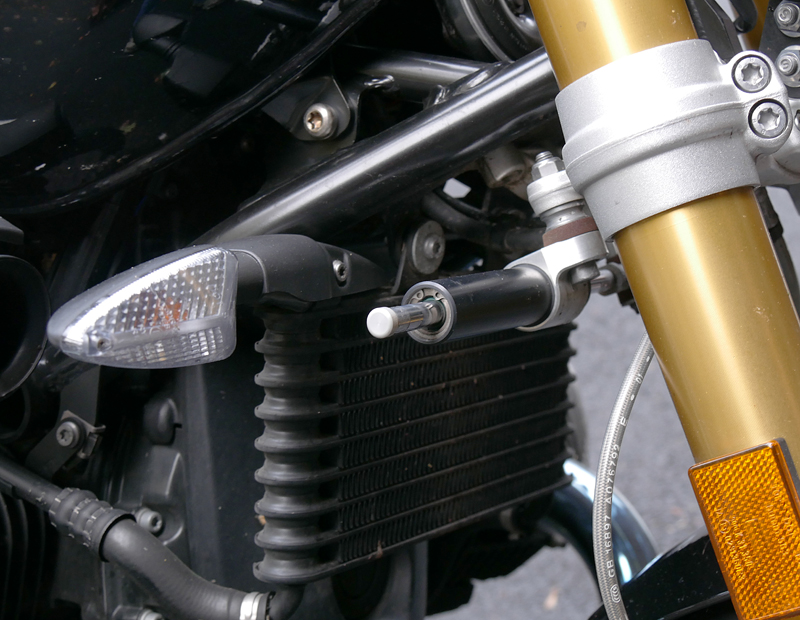 | | |
| --- | --- |
| The R nineT comes with spoked 17-inch cast wheels, and ABS is standard. With the mufflers on the other side of the bike we can clearly see the cool-looking single-sided cast aluminum paralever swingarm and shaft drive. The rear brake is made up of a single rear disc with a double piston floating caliper that does a solid job of stopping the little powerhouse. | Two large 320mm discs with 4-piston Brembo calipers in front work extremely well at stopping the bike as fast as the engine starts it. |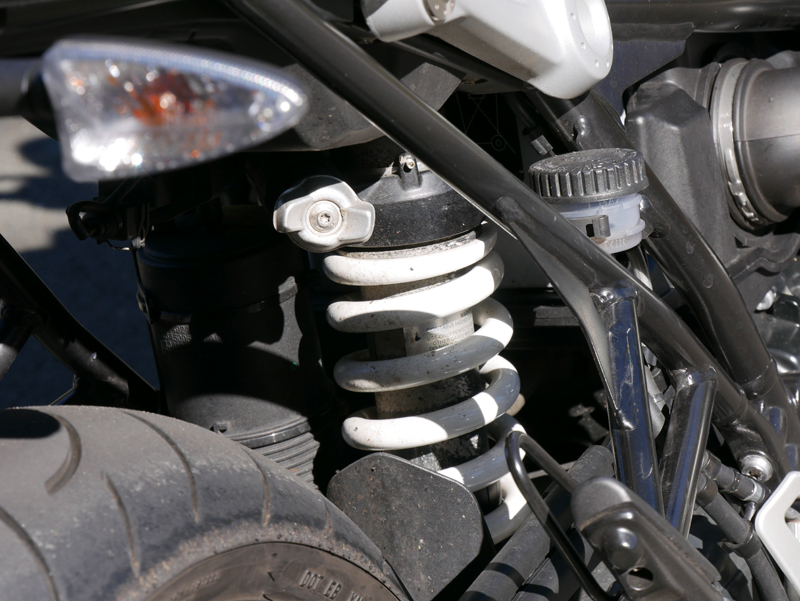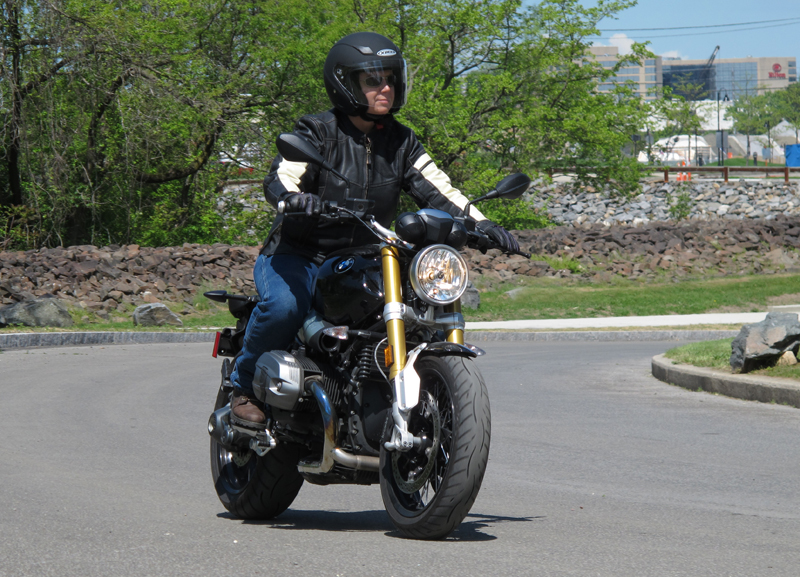 Being accustomed to jumping on many different brand new bikes in a single season, I rarely need to worry about maintenance or the dealer experience and how it affects me. Taking the R nineT to my local dealership for service gave me the opportunity to chat with the service reps, browse inventory, meet other owners, and see what's underneath those valve covers. I discovered a company with enthusiastic customers who really love to ride … a lot, including women. Meeting solo women riders in technical riding suits and full-faced helmets who'd come from far away made me feel part of the BMW family.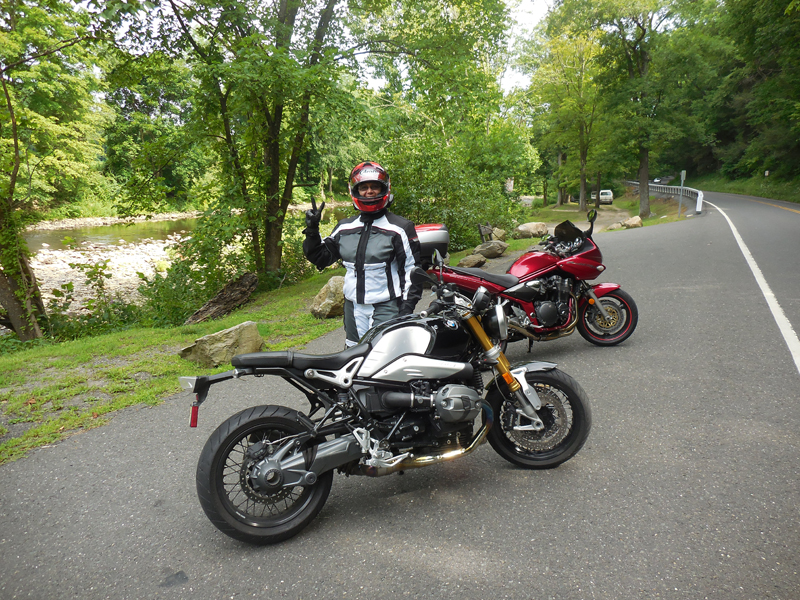 Specs At A Glance: BMW R nineT
Engine Size: 1170cc
Seat Height: 31.7 inches
Weight: 489 pounds
Fuel Capacity: 4.75 gallons
2016 Colors: Blackstorm Metallic
Price: Starting at $15,095
WRN Recommendation
The BMW R nineT is not a beginner's bike, as it's torquey and powerful. It would be too easy for an inexperienced rider to twist the throttle or release the clutch too quickly and find herself in real trouble. However, experienced riders who live for the thrill of riding a lightweight, powerful, maneuverable classically-styled sporty standard with high-quality components without high-tech gadgetry will enjoy this ride. Priced at $15,095, this is not a cheap motorcycle, nor does it feel like one.
Related Articles
Video Review: BMW F 700 GS
BMW Motorcycle Reviews
Standard Motorcycle Reviews
All Motorcycle Reviews