A few months ago, I promised I'd review Draggin Jeans women's protective motorcycle riding pants after I posted a review from a WRN reader of her protective riding jeans that she ordered from Draggin Jeans. I ordered a pair of the "Skins" for women by Draggin Jeans. Draggin Jeans is name of the company. Skins is name of the style of pants.
Some background: if you've been riding a motorcycle for 10 years or more, you've probably seen Draggin Jeans' ad in the classified section of many of your favorite motorcycles magazines advertising its Kevlar long sleeve shirts, and I believe, pant liners, made of the yellow weaved abrasion resistant fabric. You'd wear them under your riding jacket and jeans. Quite innovative back in the day, when protective riding outerwear options was limited.
When I heard Draggin Jeans started offering Kevlar lined jeans for women, I became interested because, if you've read my other reviews of protective riding jeans, you learned that I'm all about protection when riding my motorcycle these days. I feel naked wearing just regular jeans on my bike.
There are several styles of Kevlar lined women's motorcycle riding pants from Draggin Jeans. I ordered the Skins, which have a slim fit, medium rise (versus a low rise), and a semi-boot cut (not as wide as a boot cut).
Draggin Jeans is based in Australia so sizing numbers are different than in the U.S. Their sizing chart steered me towards an 8, equivalent to a U.S. size 2. I normally wear a U.S. 4, but the sizing chart gives waist and hip dimensions, which put me in a 2. That said, sizing was right on and these fit me perfectly. So use the sizing chart. U.S. sizes go from 0 to 12.
Pulling the Skins on felt like, well, another layer of skin. So if you don't like jeans that hug through the waist and thigh area, you may not like these.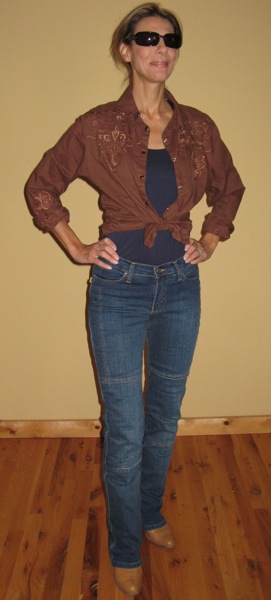 I've gotten used to wearing my favorite low rise Levi's and Miss Me jeans lately, so it was nice to sit on my motorcycle wearing these Skins with their slightly higher waist (so they don't ride down your butt), but not so high-waisted as to be unfashionable.
I didn't shoot a rear view of me wearing the Skins because the stretchy material flattens my already flat-ish butt, so I don't think the Skins flatter my backside. But most women don't have a problem with a flat butt. Quite the opposite.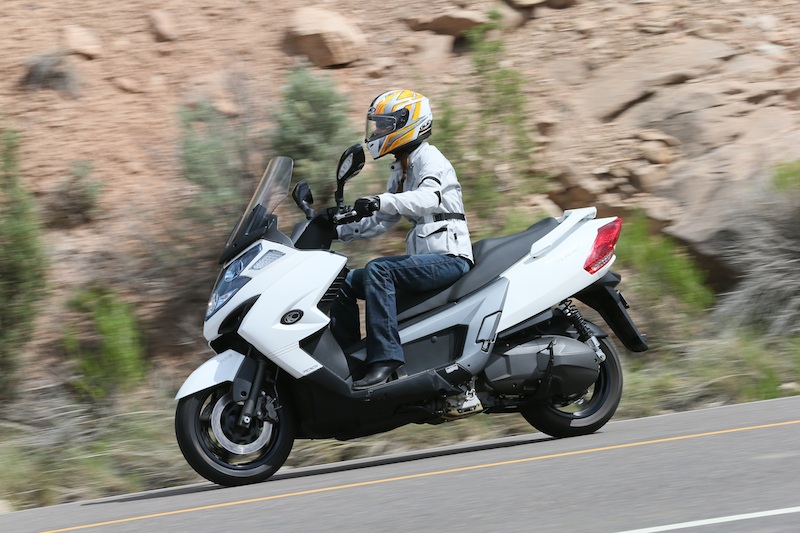 Out of curiosity, I ordered the Minx style too, the low rise lined jeans from Draggin Jeans just to see how they fit. I found them to not be as comfortable as the Skins. To me, the Minx just felt heavier and thicker to wear around the hips and waist area (dare I say they made me feel fat!). But that's just me. They are still highly flattering throughout the legs and all the protective qualities make the Minx an incredible pair of jeans for the right person.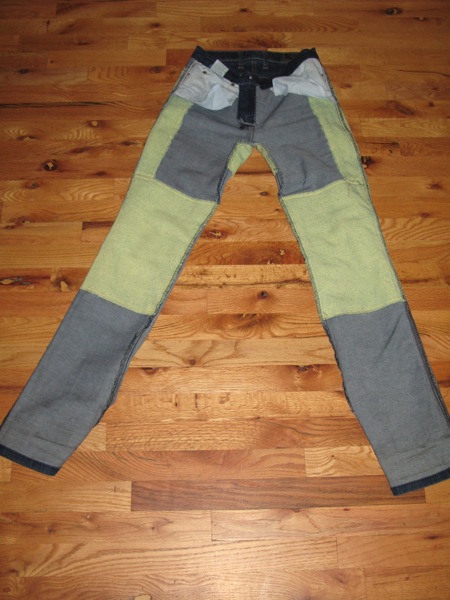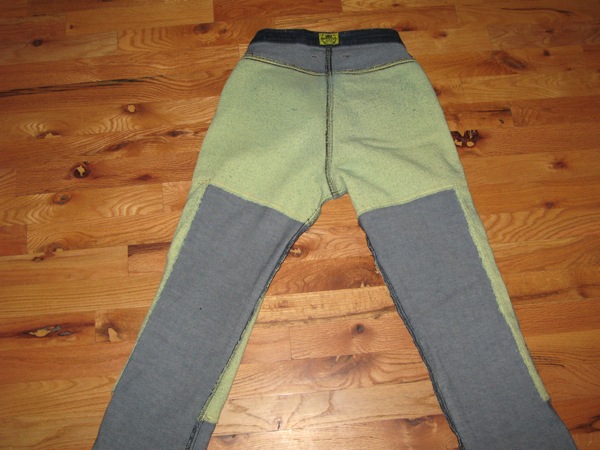 I think these are one of the most attractive and flattering Kevlar lined motorcycle riding jeans on the market. They better be to justify the $195 price tag. The Skins come in black and indigo.
Here's additonal information on the lining taken from the company's Web site: Draggin Jeans patented positioning system ensures that each of the primary contact points are well covered. Inserted during the manufacturing process and secured with heavy duty stitching, the revolutionary lining is specifically designed and positioned to keep skin safe at all legal speed limits. CE Approved armor is also available and can easily be fitted to the knees, hips, elbows, shoulders and back of each Draggin Jeans product to enhance rider safety in impact situations.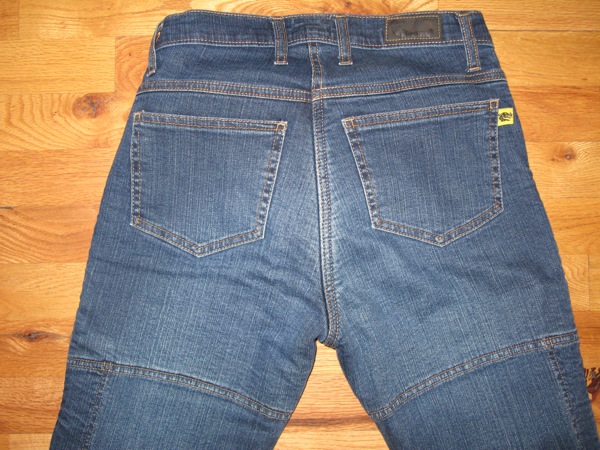 I washed these as instructed, cold water, tumble dry low. I took them out damp and hung them to dry, then lightly ironed them to smooth them out. You can order online from DragginJeans.net. They get shipped UPS from Australia within a week or so.
Related Articles